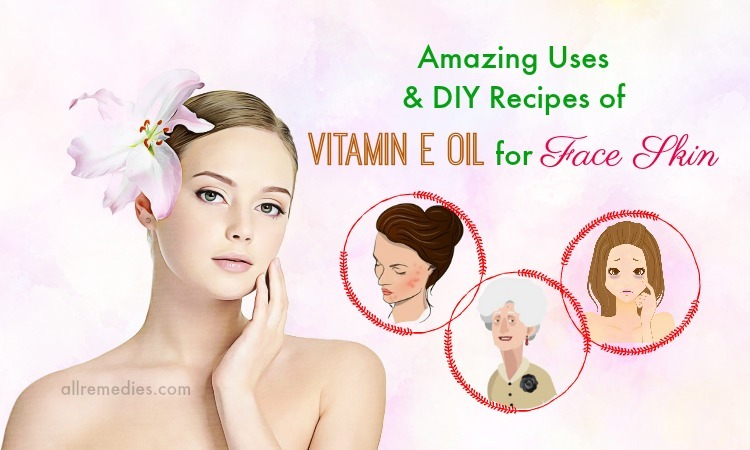 Medically reviewed by Dr. Renuka Siddhapura, B.A.M.S, PGDCC, DNHE, CYS, CNS
Top 13 Amazing Uses & DIY Recipes of Vitamin E Oil for Face Skin
Updated: 12/04/2019
I – Overview
It is not much of an exaggeration to say that vitamin E oil [1] has been religiously used for various purposes because it is such a wonderful nutrient and anti-inflammatory property. People from ancient time knew how to exploit the benefits of vitamin E oil for face skin, and this had been passed down for centuries. Besides promoting general health if taken from food, vitamin E oil can also do wonders for human beings if applied topically on the skin [2]. In this article, we, AllRemedies.com will provide you with some amazing benefits and uses packed in vitamin E oil and DIY recipes using vitamin E oil for face skin.
Learn more: 8 Best Vitamins for Dry Skin Problems on Face & Body
19 Natural Home Remedies for Blemishes on Face
II – Top 8 Amazing Uses Of Vitamin E Oil For Face Skin
1. Provide Nourishment To The Skin
Owing to the high content of great nutrients packed in vitamin E oil, it has the ability to nourish and rejuvenate your skin to a great extent. You have the right to hope that your skin will be thoroughly moisturized after using vitamin E oil for face on a daily basis. Before you go to bed every night, you should make an effort to apply the oil gently on your skin in circular motion. Not only does this help to lock the moisture in, but it can also boost the youthfulness through the act of massaging.
Check more: 16 Solutions Natural Homemade Moisturizer for Dry Skin
Natural Face Mask for Dry Skin at Home: 38 Solutions
AllRemedies Partner Solutions
Keep Asking Questions Until You Get The Answer You Need!
The Medical Experts are all here to answer your questions online or with a phone call.
2. Reduce Acne Scars, Dark Spots On Face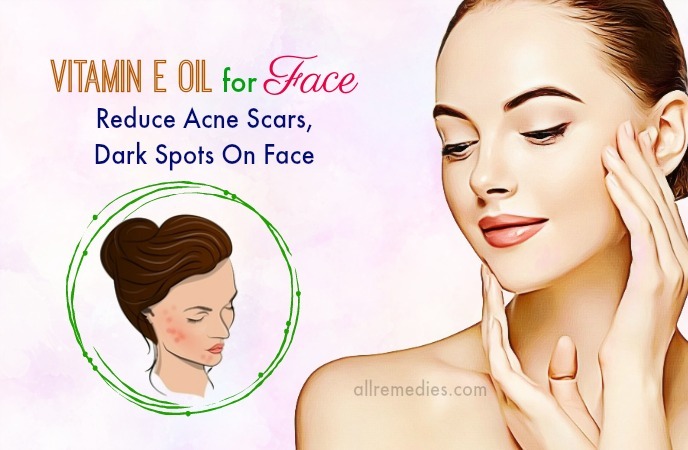 One renowned benefit of vitamin E oil is to reduce acne and blemishes [3] owing to the great nutrients packed in there. Vitamin E oil helps to lighten up the scars, dark spots, and hyperpigmentation. It also promotes the overgrowth of new cells, which are the ultimate recipe for a beautiful complexion, especially after damage from chemicals or UV rays. You can use vitamin E oil for face as a spot treatment or moisturizer, which work wonders in both cases.
Find more: Top 30 Natural Home Remedies for Pigmentation on Face
Top 10 Home Remedies for Scars & Pimples on Face Skin overnight
21 Must Know Home Remedies for Dark Spots Removal on Face and Neck
3. Prevent Aging Process
It goes without saying that the aging process is the enemy of every human being on earth, especially women. For those who want to slow down the course of aging, it is highly recommended to opt for vitamin E oil for face as your face will look much younger, and wrinkles can be prevented if you use it on a daily basis from the early stage. The anti-aging value of vitamin E oil has been widely recognized by the wonderful nutrients packed in there [4]. You have the right to hope that the youthfulness can still be retained, and you will look much younger than your real age by utilizing vitamin E oil for face and even neck.
See more: Top 20 Natural Home Remedies for Wrinkles on Face
How to Get Beautiful Skin Naturally at Home
4. Cure Dark Circles
Dark circles are annoying because they make those who have them less confident by their tired looking face. Therefore, many people have come to great lengths to cure their eye bags, which are the results of insufficient nutrients, unhealthy lifestyles and improper skin care routine. However, you can fix it with just a small amount of vitamin E oil. Just use the oil to massage gently onto the under eye area, and you will definitely notice a big improvement.
Get more: 22 Best Ways on How to Use Lemon for Darkcircles
4 Ways To Use Apple Cider Vinegar For Dark Circles Under Eyes
5. Heal Sunburnt Areas
Summer days spent on the beach are irresistible. However, what is left behind is sometimes painful and hard to treat sunburn. The itchiness and redness can be reduced to a great extent if you treat the burnt area with vitamin E oil. This is made possible by the fact that this oil contains a lot of nutrients which are able to promote healing and rejuvenating process. After sun damage, your skin is affected negatively to some extent. Vitamin E oil helps to speed up this process [5]. As a result, after tanning sessions or days out on the beach in hot summer vacation, opt for vitamin E oil for face can be extremely helpful.
Read more: 32 Best Natural Home Remedies for Sunburn Relief
22 Remedies How to Get Rid of Itchy Skin after Sunburn
6. Cleanse Your Face Off The Excessive Makeup Leftover
It seems weird to know, but vitamin E oil can substitute your normal cleansing oil when it comes to removing makeup. The oil can act as a wonderful emollient, which can remove any dirt, impurities, and makeup leftover after a long day. Cleansing properly is the key to the healthy glowing skin without blemishes. So if you really want to achieve a healthy complexion, you should make an effort to clean properly with vitamin E oil for face skin.
Check also: Best Makeup For Oily Skin With Acne: 12 Tips
What Is The Best Makeup For Acne Prone Skin: 8 Tips
Best Cleanser For Dry Skin On Face
7. Cure Dry Lips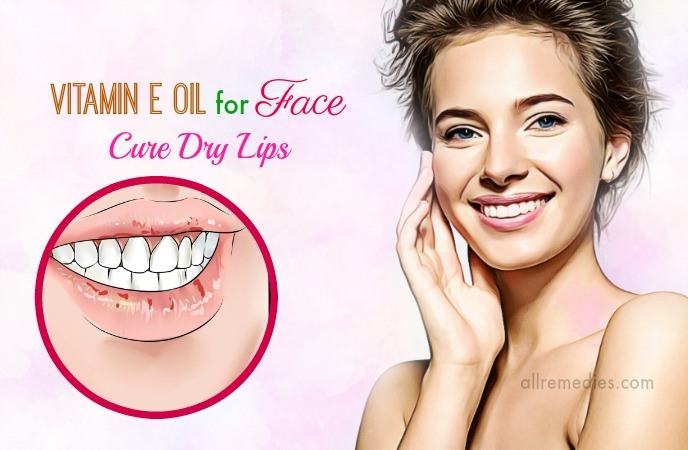 One of the amazing benefits and uses of vitamin E oil for face skin is treating chapped lips in cold winter months. Dry lips are such a real nuisance for people, especially women because they make them less confident besides causing some physical discomfort. However, tackling this problem is not that difficult. Many people have noticed a difference by using pure vitamin E oil for face to moisturize their lips on a consistent basis, mainly at night. In this way. Those who have exceptionally dry lips will stand a chance of getting rid of this problem sooner or later.
See more: Top 8 Natural Ways On How To Use Coconut Oil For Chapped Lips
Top 14 Natural Ways How To Use Honey For Chapped Lips
Top 15 Home Remedies For Chapped Lips Overnight: Causes, Symptoms
30 Tips How To Get Rid Of Dark Lips & Have Pink Lips In One Week
8. Moisturize Your Skin Perfectly
You do not need to spend a large sum of money on topical creams or lotions to treat your skin very carefully in order to prevent dehydration. The moisture of your skin can be locked by using vitamin E oil for face before you go to bed each night. Not only does this help to boost the moisture to your skin, but vitamin E oil can also prevent your face from being dry and flaky in cold winter days. You will definitely notice a big difference in the texture as well as the overall health of your skin when you wake up the day after.
Check more: 18 Home Remedies How To Treat Flaky Skin On Face Treatment
16 Simple Ways to Make the Best Lotion for Dry Skin in Winter
III – Effective DIY Recipes Using Vitamin E Oil For Face Skin
With the amazing uses of vitamin E oil [6] mentioned above, it is such an amiss without incorporating vitamin E oil in your daily skin care routine. However, there is more than one way to exploit the huge value of it. We are going to suggest some of the best yet easiest tips and DIY recipes as to how you can use this oil.
Find also: 19 Brazilian Beauty Secrets Revealed for Women
Asian Skin Care – Top 31 Tips & Secrets
1. Whitening Skin With Lemon Juice, Honey, And Vitamin E Oil
One way to boost the whitening as well as moisturizing effects of vitamin E oil for face is to combine it with different ingredients including lemon juice and honey to form a mask. All you need to do is take some spoons of each ingredient and mix them up well until they form a consistent mixture. So as to see result faster, you can add some no sugar yogurt. Use it twice a week to notice a difference.
Read more: 36 Home Remedies for Skin Whitening and Glowing in 7 Days
How to Get Lighter Skin Fast and Naturally – 33 Easy Ways
2. Pure Vitamin E Oil For Face Scars And Acne
Acne, scars, and blemishes in general, are the enemies to anyone living on earth, especially women because they tend to care more about physical looks. You only need to purchase pure vitamin E oil capsules from a drugstore, then take the oil out of the capsule and use it as a spot treatment. The immense use of vitamin E oil for face skin cannot be looked down on, because it will definitely retain the healthy looking skin for you after a bad breakout.
Get more:  55 Foods That Cause Acne Breakouts In Adults
28 Best Natural Acne Cures at Home That Work Fast
32 Natural Face Masks For Acne Scars At Home
3. Glowing Skin With Papaya & Vitamin E Oil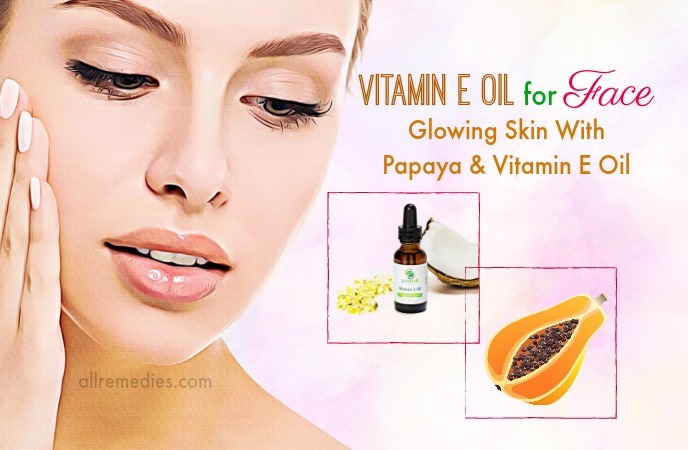 Who does not want glowing skin? Glowing and well-hydrated skin is to die for. However, you do not need to incur a large sum of money on any kinds of creams or lotions. The most available, cheap yet effective way is to opt for vitamin E oil. The technique is quite simple. You just need to take out the vitamin E from the capsule, then mix it up with already mashed ripen papaya until they become consistent. Apply the DIY mask recipes onto your face for 15 to 20 minutes from 2 to 3 times a week to witness a big change in your face skin.
Check more: 31 Natural Homemade Beauty Tips for Glowing Skin
How to Get Glowing Skin Naturally at Home
4. Olive Oil & Vitamin E Oil For Face In Winter Months
It is not much of an overstatement that essential oils are extremely great at moisturizing your dry skin. They retain the natural barrier, lock in the moisture which can be lost owing to dryness. Among the most renowned oils are olive oil and vitamin E oil. These combos work great especially in cold weather when your face skin has to suffer from extreme conditions. By combining these two into a small bar then put some drops onto your palms, massage it well before applying directly on your face, you stand a good chance of having beautiful, healthy complexion.
Learn also: Wondering How to Use Honey for Glowing Skin? Try These 10 Ways
29 Effective Ways How to Tighten Face Skin
15 Uses & Benefits Of Olive Oil for Skin Care
5. Coconut Oil & Vitamin E Oil For Face To Treat Itchiness
One last home remedy when it comes to natural tips and recipes using vitamin E oil for face skin allergies. This is made possible by the fact that both oils work wonders on problematic skin. The combination of these two will genuinely boost the healing effect as compared to each of them alone. You just need to mix them together, store in a clean place, then use this mixed oil to massage thoroughly before you go to bed every night, and surely you will notice a big difference.
Check more: 15 Best Remedies Using Milk For Dry Skin On Face And Body
49 Amazing Benefits of Coconut Oil for Health and Beauty
IV – Conclusion
In conclusion, the benefits and uses offered by vitamin E oil for face skin is tremendous. Anyone should give it a try to have a beautiful complexion with low prices. If you have any other methods and DIY recipes of using vitamin E oil for face skin, feel free to share with us!
About us:
Our Mission
The human body works as like a machine that requires time to be healed, maintained, and repaired. If a human wants to have high performance, the body's organs need to be healthy. We all know the vital role of a balanced diet, regular exercise, and a good lifestyle. However, not every people can follow these key principles for health and beauty. It is the reason why people nowadays are more vulnerable to health and beauty problems.
Our mission at AllRemedies.com is to help you have good health and natural beauty by providing you with fantastic tips, techniques, and wonderful home remedies that can deal with any health issues. As an online platform for health, AllRemedies focuses on natural remedies, essential nutrients, nutrient foods, specific diet plans, and fitness workouts.
Meanwhile, at AllRemedies, you will find a ton of informative and detailed articles that are designed to instruct you how to use natural ingredients as miracle remedies for your health and beauty.
Bottom line: You care about your body, mind, and appearance. You want to live a happier, healthier, longer, and more active life. Come to us. We will be here to help you.
Meet Our Team
Mai Hoang – Editor-in-Chief of AllRemedies.com. She loves writing and blogging. Mai Hoang is an extremely detail-oriented & highly responsible person. Also, she has a positive attitude & always desires to learn new things and ideas.
Nga Vu – Editor of AllRemedies.com. She has a keen interest in food and health. As an editor of AllRemedies, Nga Vu is fascinated in helping people around the world understand how natural remedies can heal our bodies and make us beautiful. Moreover, she also loves the power of herbs.
Press/News
Welcome you to our great site. AllRemedies contains numerous news and press related to health, beauty, natural remedies, and amazing tips and techniques that can build your healthier, stronger, and more beautiful life.
Advertising Policy
AllRemedies's mission is to assist your pursuit the healthy and beautiful life. We hope to provide you informative, approachable, and helpful content that guides and inspires you to make the best choices for you and your family.
Our site will allow funding from advertisers. We consider it an effective way to broaden the topic areas, bring more excellent experiences, and cover more aspects. It also helps the reader to be exposed to a wide range of advice and recommendations from experts. However, be sure that you understand our advertising policy before being our advertising partners.
Read and follow these specific guidelines:
1. We determine the ads
Our editors are responsible for choosing the types of ads that can be displayed on Allremedies.com. Besides accepting the proper ads that meet our regulations and policy, we have the right to reject, delete, or cancel any ads on AllRemedies.com for any reason and at any time. But to let advertisers know about our cancellation, rejection, or removal of any ads, we will send the notification email to the advertiser and an explanation will be attached to clarify. We also have the right to choose the placement for ads on AllRemedies.com.
2. AllRemedies does not endorse any products advertised
Although we allow product advertising to appear on our site, an endorse of the services or products advertised are not accepted. So are the ads for the company that distributes, manufactures, or promotes these services and products.
3. Certain types of ads are not allowed to appear on our site
The ads that are in poor taste or are inaccurate will not be accepted on our site. The accepted ads need to meet the principles and rules determined by the Food and Drug Administration (FDA). Moreover, the advertised products or services must be readily available in the market. Any ads for products that are illegal, harmful, or objectionable will not be permitted by AllRemedies. We only accept the ads that do not have deceptive, fraudulent, or offensive material. The material that ridicules, misrepresents, or affect people or groups on the basis of color, age, national origin, religion, race, sexual orientation, sex, or disability. We have the right to reject the ads that are related to firearms, alcohol, fireworks, ammunition, pornography, gambling, or tobacco. The ads appearing on our site must represent for the specific advertiser.
4. Ads and editorial content on our site clearly maintain a separation
We definitely make a distinct separation between ads and editorial content. All ads appearing on Allremdies.com must be unambiguously and clearly identified. Clicking on any ad, readers can go to a sponsor's resource center or an advertiser's site. The sponsor's resource centers will be labeled with the name of the sponsoring entity.
5. We separate the sponsored and nonsponsored content on our site
On our site, sponsors from credible research and trusted organizations, service providers and manufacturers are permitted. These sponsorships not only bring financial benefits to Allremedies but also ensure readers of our site to access current information on medications, health and beauty services, and treatments. Any sponsored content will be reviewed by our editors before placing on our site. We will maintain a distinction between the sponsored content and AllRemedies's own original editorial content.
Sponsored content: Sponsored content is the content written by Allremedies, and its topic is




related to an advertiser. We control the advertising content and no broad topic area created by any advertisers are on our site. The sponsored content can be labeled as "sponsored by", "sponsored by our partners", or "brought to you by".

Native advertising: Native advertising is the ads or links that lead to other content. Clicking on these links on Allremedies.com, you can go to a sponsored owned page. You can see these links in the space between AllRemedies's paragraphs. These links can be labeled as "paid for by" or "sponsored".

Co-branded content: Co-branded content having a sponsor logo on the article, page, video, and other content is made in partnership with the sponsor. This content contains promotions, products, or links that lead to an advertiser's site. Co-branded content can be labeled with a sponsor logo such as "created in partnership with SPONSOR NAME".

Social media posts: these social media posts are represented in Allremedies' social media channels. These social media posts can be labeled such as "#partnerPromation", "#sponsored", "#HLsponsor."

Brand pages: Brand pages are made by our advertisers or sponsors. This content is not reviewed by Allremedies and is hosted as a viewer resource. It does not imply endorsements or recommendations. This content will be labeled as "paid for by".
6. The content which belongs to a co-branded program is clearly distinguished
AllRemedies allows the ads for services, products, or organizations that meet our mission. We accept these ads for the quality and content as we feel it is valuable and interesting to our users. Allremedies will receive the payments when users buy or sign up for service or product. However, our site does not provide the services and products. The content of a co-branded program does not undergo the medial review by Allremedies. This content is labeled "AllRemedies and our partners will receive a portion of revenues when you purchase the service or product through a link above."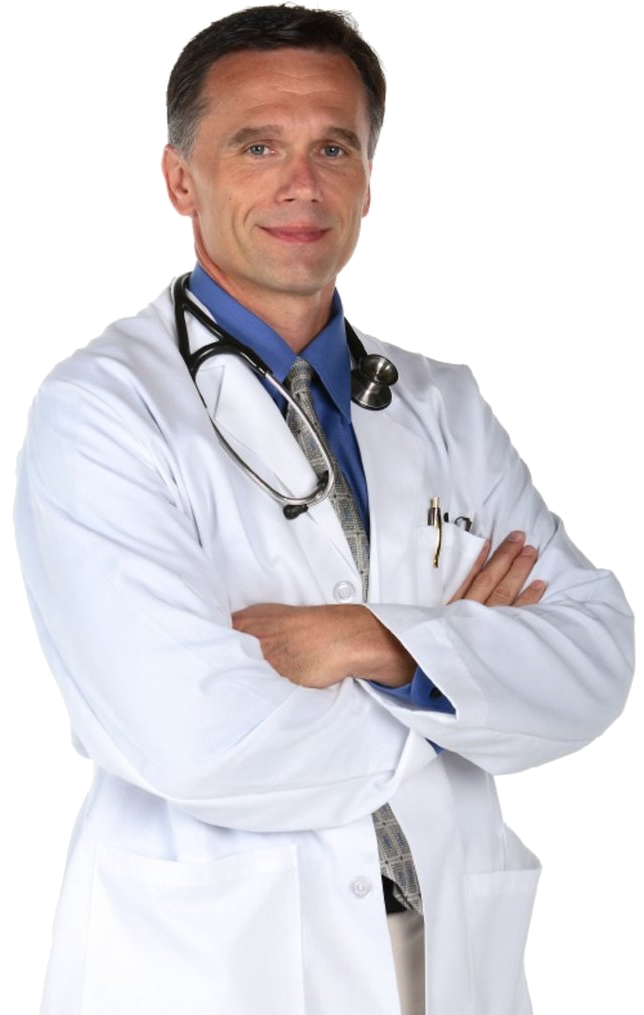 GET FREE ACCESS!
Lorem Ipsum has been the industry's standard dummy text ever since the 1500s, when an unknown printer took a galley of type and scrambled it to make a type specimen book. It has survived not only five centuries
RELATED ARTICLES
YOU MAY LIKE THIS