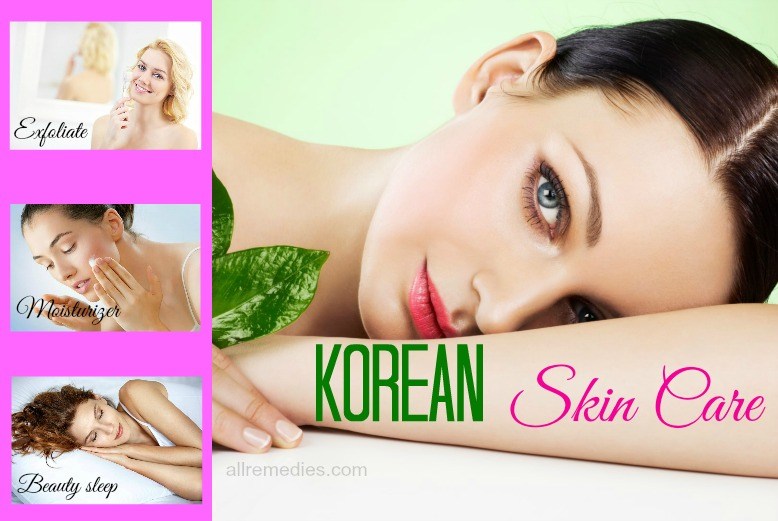 Top 21 Natural Korean Skincare Tips and Secrets
Updated: 9/16/2019
CONTENTS
Korea is well-known for their beauty and skincare products and techniques, therefore, more people concern about Korean skincare tips and secrets. Most Korean women own glowing and fair skin that makes other women in the world admire. The flawless fair skin of Korean women has been considered a beauty standard in the world. More and more people spend a lot of money on Korean skin care products from different famous brands such as The Face Shop, Missha, or Nature Republic, O Hui, and so on. 
Korean skincare products are introduced to be loaded with a plenty of benefits. Experts and professionals conducted a lot of experiments to find out good skincare products that do not have any wanted side effects. They reduce harmful chemicals and increase natural ingredients in each product. People believe that using Korean products will give them beautiful gorgeous skin like Korean women. However, only few people know that Korean women not only apply skin care products but also build good skin care routine with beauty tips and secrets. Do you want to know their  wonderful tips and secrets that may help you have glowing skin? In this writing, AllRemedies.com will introduce to you a list of secrets and tips in Korean skin care. Continue reading this article to understand more!
I. Know Your Skin Type
It is crucial for you to know your skin type. Korean skincare routine depends on individuals and their skin type. There are 3 main skin types you should know.
1. Nomal Skin
Normal skin is less likely to suffer from skin problems, compared to those with other skin types. People who possess normal skin have elastic, glowing and strong skin. Besides, it is much easier and simpler to choose  suitable skincare products and take care of normal skin.
2. Dry Skin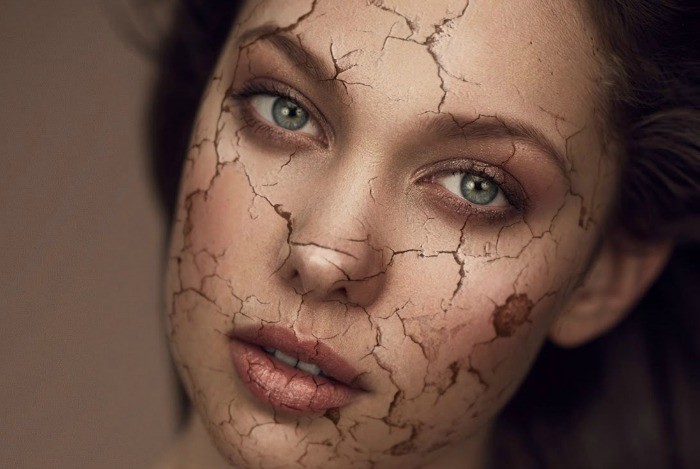 If you have dry skin, you may suffer from itching, scaling and cracking. People with dry skin should not use cleansers containing alcohol. Moreover, dry skin may become more sensitive when people use perfumed products. To heal your dry skin condition, it is essential to choose a mild cleanser, use high-quality moisturizers, moisturizing masks and drink enough water every day.
AllRemedies Partner Solutions
Keep Asking Questions Until You Get The Answer You Need!
The Medical Experts are all here to answer your questions online or with a phone call.
3. Combination Skin
Skincare routine will become more complicated if you have a combination skin type. You may have clear skin for days; then, a sudden breakout may appear on your T-zone area. People with combination skin type often have to fight against pimples, acne, and blemishes that appear on your forehead and your nose. Spontaneously, you also suffer from dry skin problems and flaky patches on other areas such as your cheeks and your chin. It is quite difficult to find skincare products and routine for those who have combination skin.
AllRemdies Partner Solutions
Get Answers from a Doctor in Minutes, Anytime
Have medical questions? Connect with a board-certified, experienced doctor online or by phone. Pediatricians and other specialists available 24/7.
3. Oily Or Blemished Skin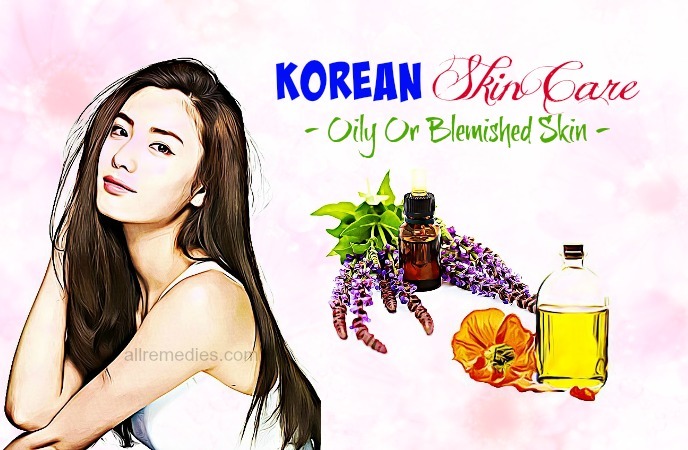 Oily skin occurs when the sebaceous glands in the skin produces too much sebum. Sebum can be described as the waxy, oily substance that provides moisture for your skin. Although it is pivotal to maintain healthy skin, too much sebum may lead to oily condition.If you have oily skin, makeup and foundation may keep slipping off due to sweat and excess oil. People with oily skin often think that they do not need moisturizer. Nevertheless, if they do not hydrate the skin, it may release more oil. Therefore, people need to buy a suitable moisturizer and combine with other skincare products to improve skin condition.
II. Korean Skin Care Secrets
1. Adequate Hydration
Your body needs water to survive. Water is necessary for every tissue, cell, and organs of your body, including the skin. Without water supply, they cannot function properly. Water may help to nourish the skin from inside out. If you have signs and symptoms such as darker urine, dry skin, dry mouth, sleepiness, fatigue, dull skin, headache, confusion, dizziness and skin irritation, your body and your skin are suffering from dehydration.
Korean women believe that drinking plenty of fluids may aid to bring a healthy radiance to their skin. Therefore, they often start their day by drinking a cup of water and splashing their face with cool water for 3 to 5 minutes. During the day, even when they are not thirsty, they always drink plenty of water. Most of you may wonder how much water you need to keep your skin hydrated. It is commonly said that people should drink 6 to 8 glasses of water daily. However, the recommended water intake depends on the weight of each individual. It is vital for everyone to consider the amount of water intake.
The possible way to know whether your body is hydrated or not is by checking the color of your urine. If the urine is colorless or light yellow, your body is hydrated well. In contrast, the darker shade of urine shows dehydration. 
Apart from water, you can consume fruit and vegetable to hydrate skin. Fruits and vegetables provide you not only water but essential vitamins and minerals as well.
2. Regular Toning, Cleansing, And Moisturizing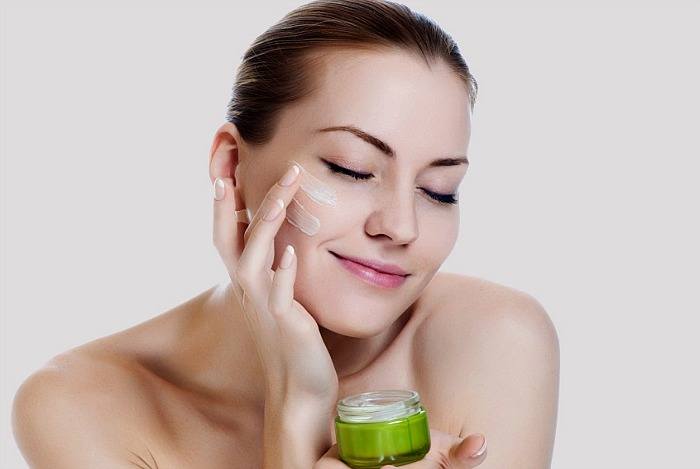 They have a unique method of applying skincare products because they believe that it will yield better results.
Toning: Women in Korean prefer using their fingertips to tap the toner for better absorption.

Cleansing: Korean women often clean their face with a type of oil (almond oil, coconut oil or any other cleansing oils) for about 4 to 5 minutes. So, you should follow it with a natural foaming cleanser for about 2 to 5 minutes and then you rinse your face for at least about 4 minutes, starting with warm water and ending with cold water to close the opened pores.

Moisturizing: They often rub their hands together to make the product warmed on their fingertips and then they will apply all over their face in an outward and downward manner.
3. Face Mask/Pack/Sheets
Today most women all over the world are seeking out Koreans skin care products. The Korean face mask sheets are infused with many ingredients which were tried and tested carefully. They usually use two masks, including a cleansing mask and a nourishing mask simultaneously for one time per week to reduce the puffiness of their face. Besides, they also use a mask made from silkworm cocoon powder, which is called baekgangjam to whiten their skin.
4. Beauty Sleep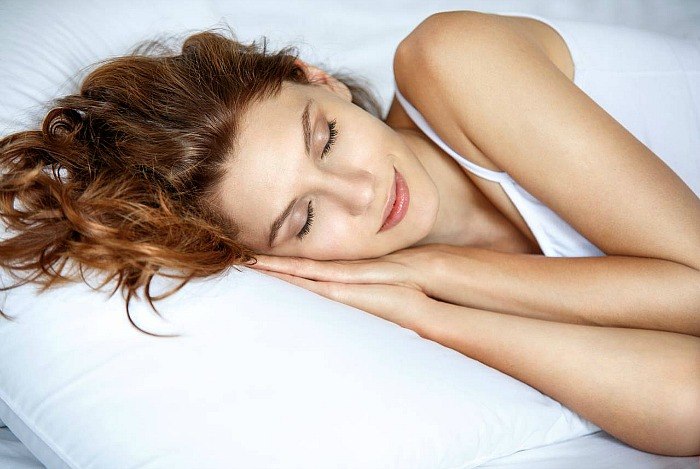 Korean women revealed that sleep is also very important for beautiful skin. Hence, you should sleep for at least 6 to 8 hours per day to make your skin healthier. Sleep will rejuvenate the skin naturally and remove dead skin cells. From 10 pm to 11 pm, it is time for the body to heal its damage. If you go to bed late at night or sleep less than 6 hours, your skin will likely have acne and blemishes
People who sleep well at night are less prone to wrinkles than others who do not. If you sleep 5 hours at night, your skin is drier and more visible fine lines appear on your skin. When you sleep, your body boosts blood circulation and blood flow. Sleep deprivation can decrease blood circulation and thus make your skin look dull and lifeless.
5. Facial Stretching Exercise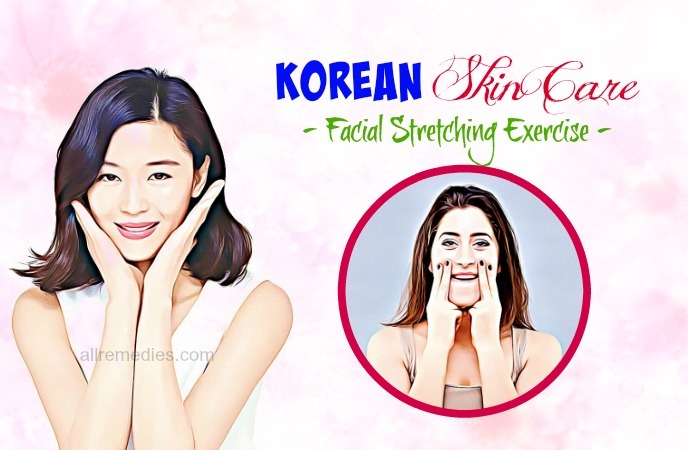 Like other muscular parts of your body, your face also needs exercises. Exercising your face regularly may make jawline more visible and reduce excess fat from your face. Exercises can boost blood circulation and make your skin glowing and rosy. The Korean women, who do facial stretching exercises regularly may have younger skin, compared to who hardly do. They often repeat about 10 times for exercising the lip and cheek muscles. In addition, it is also recommended that you should stretch facial muscles with breathing. Do you want to know about facial stretching exercises? Here are some recommendations.
Jawline Roll:
Keep your face tightened

Pucker the lips and move lips to the right

Say " EW Charles" with force

Repeat 10 times
Tongue Press:
Place the tongue behind your teeth and on the root of your mouth

Press the tongue and close the root of the mouth

Make noises "mhmhmhmh"
Brow Lift
Place two fingernails over each brow

Push the eyebrows down and then push them up

Repeat the process 10 times
OO – EE
Open mouth and purse the lips together

Say "OO – EE"

Repeat it
Cheek Firmer
Place your index fingers below your eyes along with your cheekbones

Open your mouth

Curl the lips

Smile with the mouth corners

Release and relax before repeating again
If you want to have a satisfactory result, you should repeat these facial stretching exercises daily.
III. Korean Skin Care Tips
1. Pre-Cleanse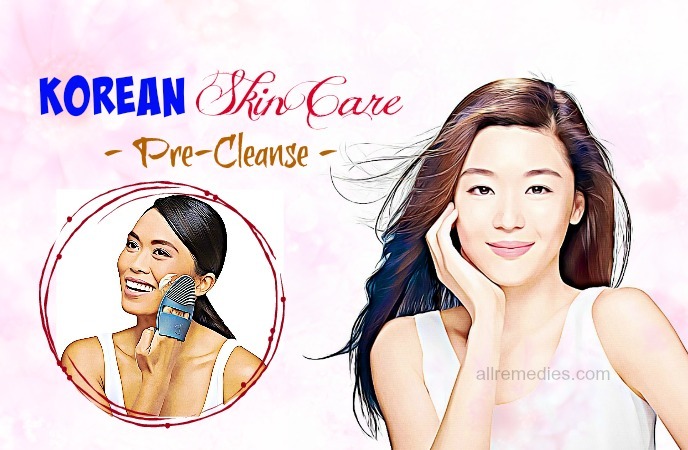 Korean women always follow a double cleansing routine. They use an oil-based cleanser as the first step in the double cleansing method to remove your makeup. The oil and dirt are too stubborn to be removed with plain water, so you should choose cleansing oil. The cleansing oil may help to get rid of the oil, bacteria, and dirt stuck in the skin pores effectively without making your skin dry or irritated. You just need put a little oil on a cotton pad and then apply it when your face is dry.
To get a good result, it is recommended leaving this oil to sit on top of your makeup for about one or two minutes. After that, make your hand wet and massage your skin gently. By doing that, it is easy to rinse the oil off with lukewarm water.
2. Re-Cleanse
The Koreans believe that cleansing is the key to radiant skin. The second step in double cleansing is to use a water-based cleanser. Some people think that using only oil-based cleanser is enough to get rid of the dirt, makeup, grime and sweat from your skin. However, if you do not remove the oil from oil-based cleanser, you may face some skin problems such as acne and pimples. They usually clean their skin with a foaming cleanser or mild cream. You should avoid the products that contain alcohol because it makes your skin dry. It is important to read the labels and instructions carefully before you decide to buy any products. The re-cleansing step may help you to wipe away all the residue makeup, dirt, and bacteria as well as the oil from oil-based cleansers. Apply it to your facial skin. Use their fingertips to massage the skin in a circular motion and then rinse it off with lukewarm water.
3. Exfoliate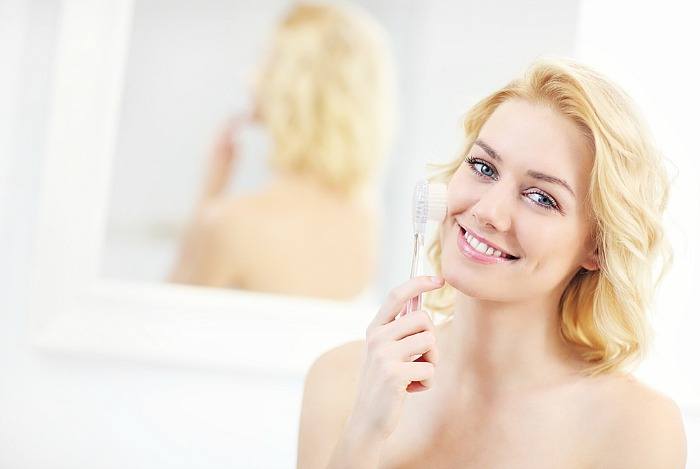 The most natural tip to get smooth and soft skin is to eliminate dead skin cells. Exfoliation is an essential step in skincare routine that you should not ignore. Exfoliation means the removal of dead skin cells from your skin. Choosing good exfoliants or exfoliating methods is important. Harsh exfoliant scrub should not be used for your facial skin and other sensitive thin skin areas. Gentle exfoliant scrub is not strong enough to be used for hands and feet.
You can buy exfoliating products in any beauty shops. However, you never overdo exfoliating. It is recommended exfoliating twice a week for face and body. When you exfoliate your skin, make sure that you do not strip away too many natural oils. The natural oils act as a protective layer for your skin from the impact of the environment. You should only focus on the parts that need attention, for example, visible pores on the cheek and blackheads on your nose.
Korean women always concern about aftercare for exfoliating.  We all know that exfoliating may boost the blood circulation, remove the toxins and stimulate the regeneration of new skin cells. Simultaneously, you should drink a lot of water to hydrate the new skin cells from inside. Some exfoliating products may make your skin dry. Therefore, you should apply a good moisturizer to your skin. After you exfoliate your skin, it is important not to expose your skin to sunlight, UV radiation and subbed for at least 24 hours.
4. Use A Toner To Tighten Up The Skin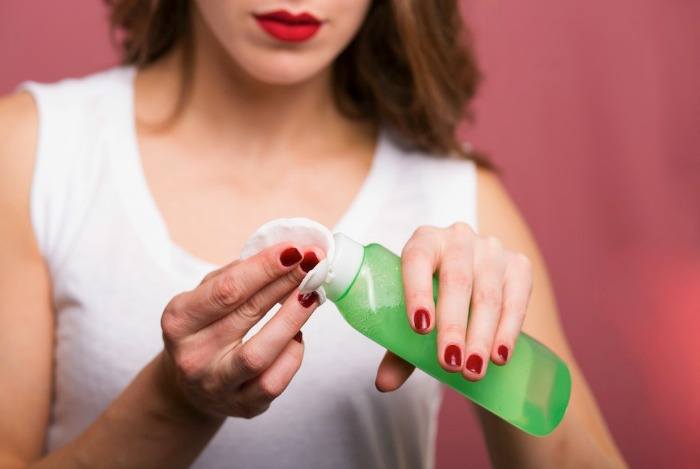 A well-formulated toner may give your skin a number of amazing benefits.
It is important to know how toner works for your skin and how to read a label to figure out harmful ingredients and essential ingredients. Korean women always use well-formulated toners to have healthy, glowing and radiant skin. Applying a toner is a perfect addition to the Korean skincare routine.
You should not use an alcohol toner. Instead, you can use a natural mild clarifying toner to soothe your skin as well as restore its pH balance. The toner will assist you in getting rid of all traces of residue. Besides, it will also work as a basic layer for makeup.
5. Tap Eye Cream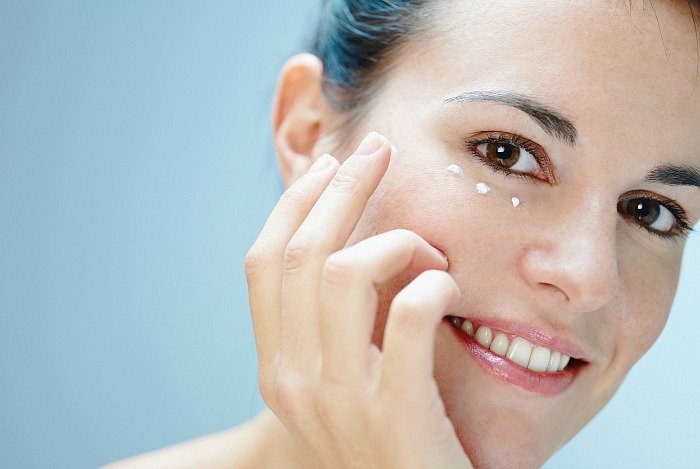 Because the areas around your eyes are really delicate and sensitive, you do not pull it or pinch it. The eye area is one of the sensitive areas that can show early aging signs. Grate skincare plays a pivotal role in fighting against the aging process. You should tap on a little eye cream into under your eyes to prevent and reduce puffiness, dark circles, and wrinkles. However, finding an excellent eye cream is not easy. Some eye creams that are advertised to be well-formulated for thin, sensitive skin around the eyes and be effective in reducing dark circles, puffiness and sagging skin but they fail to meet our expectation. 
Before buying any eye creams, it is necessary to read their ingredients. You should avoid eye creams that contain irritating ingredients like synthetic fragrance, fragrant plant oils, or sensitizing plant extracts. These ingredients may result in pro-aging inflammation.
The best eye cream needs to contain antioxidants, skin-repairing ingredients, cell and communicating ingredients. Your eye cream needs to be well-formulated, soothing and fragrance-free.
6. Use Essence Without Fail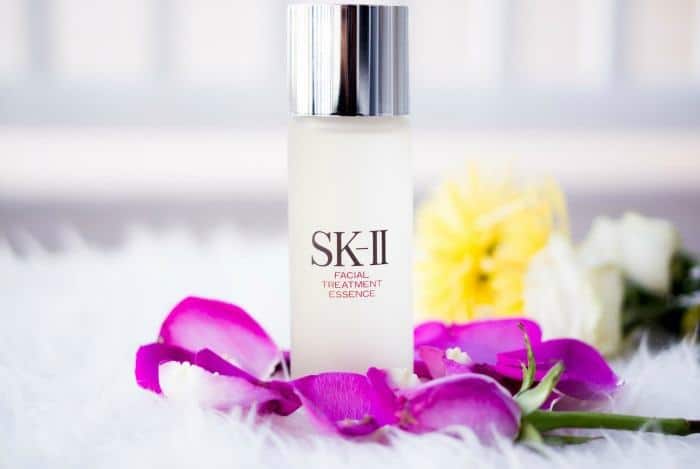 Essence is an essential nourishing liquid extract that may aid in the cellular renewal process of the skin. Especially, when you eat pizza, wine, fast foods and artichokes for a whole week, essence and toner are the biggest savers for your dull and pimple-suffered skin. If you ask any women living in Seoul, they will tell you that toner and essence are essential parts of the skincare routine. If essence is added to your skincare regimen, it may give you flawless, bright and gorgeous skin.
Applying the essence has more benefits than applying other skincare products. If the essence is a concentrated formula, it may help to relieve fine lines, wrinkles, dull skin and uneven skin tone.
Essence is a great way to revitalize your skin from inside and make your skin look more youthful and radiant. It is a lot of wastage with watery consistency. Therefore, Korean women do not soak the essence through the cotton pads. They often put the essence into a spraying bottle and then spray it directly onto their skin. Spraying this essence may also help to firm up your skin and give it a clear complexion and a sculpted look. Korean women often spray essence on their face and tap it onto their face to assist in faster absorption. You may experience a variety of essence consistencies, from the gel to the liquid.
In the market, you may see various versions of essence like serums, boosters, and ampoules. They are used like essence but have different formulas. For example, ampoules have a super-concentrated formula; therefore, they are more expensive than other versions of essence.
7. Use A Face Moisturizer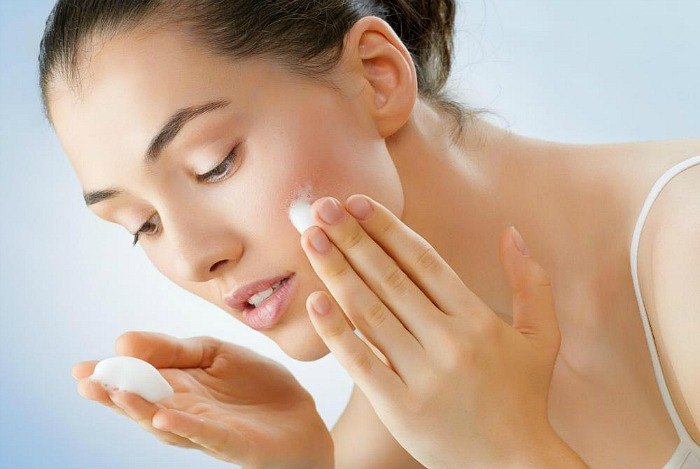 Face moisturizer is always included in Korean skincare routine. Snakeskin, nubbly tweed or cracked leather are common skin conditions when the skin is not moisturized enough. Even if you have normal or oily skin, you still need a high-quality moisturizer routine to improve your skin condition and make it smooth and glowing. This is a useful tip in Korean skincare you should know! Moisturizing products aim to hold water in your skin; therefore, they contain emollients and humectants as the key ingredients. Humectants, including glycerin, urea, and alpha-hydroxy acids are responsible for absorbing water while emollients like mineral oil, lanolin, or petrolatum hydrating the skin cells. Whatever skin type you have, it is important to use a suitable moisturizer at night and in the morning. Skipping this essential step may result in flaking, redness, wrinkles and other aging signs that appear on your skin earlier. If your skin is sensitive or you are suffering from a skin condition, using a light moisturizer may assist you to ease the irritation. 
It is essential to prime your skin first to get the optimum benefits of a moisturizer.  When you take a shower, you use an exfoliating body scrub or a loofah to exfoliate your skin a few times a week. Removing dead skin cells may help moisturizing lotion to be absorbed into your skin easily and quickly. After three minutes of taking a shower, you can massage face with your fingertips to promote circulation with a moisturizer. Adding a moisturizer to your skin may keep itching and dryness at bay.
8. Apply Night Cream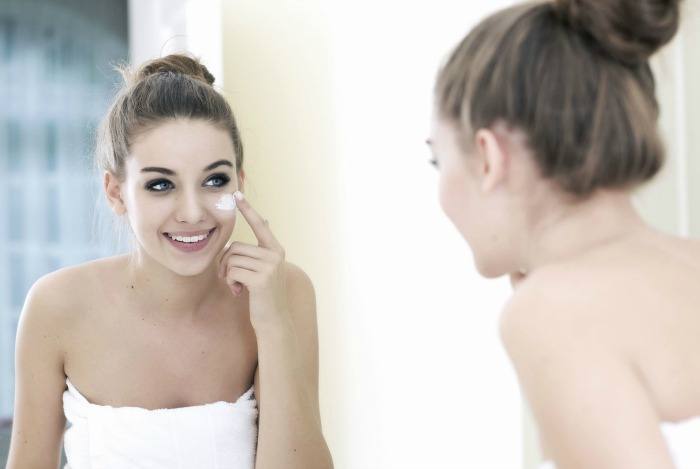 Some people use the same cream with great moisturizing effects in the morning and at night. However, most Korean women differentiate between day cream and night cream.
A night cream may contain anti-aging effects. Using night cream may firm and lift your skin, preventing wrinkles and other aging signs. These products often use key essential ingredients such as salicylic acid, retinol, and retinyl acetate. All of these ingredients boost the regeneration of new skin cells and reduce the appearance of wrinkles, fine lines, and aging spots. However, these anti-aging ingredients may be irritating and cause skin sensitivity. Therefore, when you use a night cream with anti-aging effects, you should avoid sun exposure at least 8 hours after applying.
Day moisturizer is lighter and tends to contain SPF nowadays while night cream is more hydrating and heavier with no SPF. Moreover, many anti-aging creams have a high level of active ingredients, which should be applied at night to minimize the irritation caused by UV exposure. If you find anti-aging creams irritating, you should use it at night and use another regular moisturizer in the daytime.
9. The Need To Know How To Take  Care Of Skin Early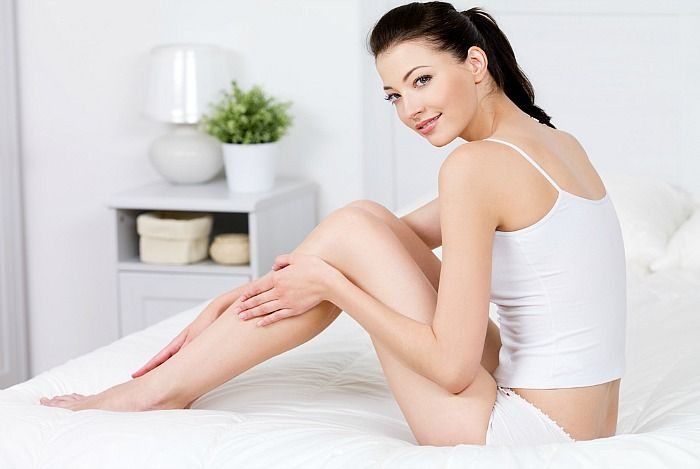 The major difference between Western and Korean skincare regimen is that children in Korean are taught to take care of the skin daily from an early age. By teaching them how to exfoliate, moisturize, and protect their young skin properly, we may help them know how important it is to control their skin's health.
You should take care of skin for 2 times per day, once in the evening and once in the morning. You may be less likely to suffer from acne problems and blemishes. The earlier you recognize this tip, the healthier your skin can be in the long-term.
10. Wear SPF To Protect The Skin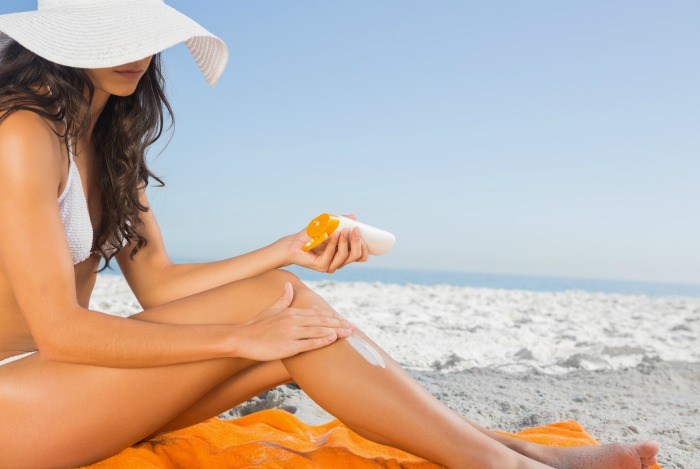 In the daily skincare regimen of Korean women, they never forget to apply SPF. Many women in Korean never leave their house if they do not have sunscreen. We all acknowledge that applying sunscreen with high SPF before enjoying the beach in the summer is a must. However, not many people know the importance of wearing SPF daily, no matter how the weather is. 
Our skin is constantly exposed to harmful UV rays whether you stay in the office or outside as they may enter your house through the window. Hence you always protect your skin whenever you are outdoors or stay indoors. 
Long exposure to UV rays may lead to many skin problems such as redness, aging signs, inflammation, sunburn. If you do not protect your skin from UV rays, your skin may lose the collagen and elasticity. Other problems caused by long exposure to UV rays include the appearance of spider veins on the face and the neck, dry lips and a loss of pink color in lips. 
Remember that you always apply sunblock with minimal SPF of 30 to protect your skin from UVA and UVB rays, which may cause some damage. If you stay outdoors for all day in the summer, a sunscreen with 50 SPF is recommended. You should apply the sunscreen after every 3 or 4 hours, especially when you sweat.
When you apply sunscreen to your facial skin, do not forget your lips. Lips have sensitive and thin skin that needs protecting from the UV rays too. When lips are exposed to sunlight for a long time, it may show aging signs. It is advised to use a lip balm with at least 15 SPF.
11. Put On A Sheet Mask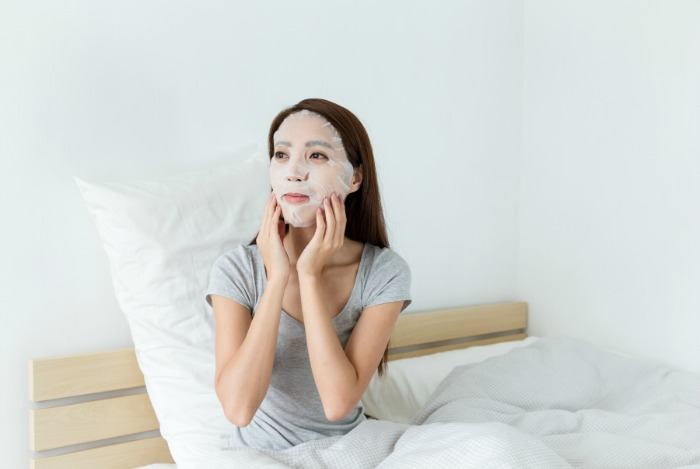 If you ask any Korean women about their skincare routine, they will tell you that they often apply sheet masks to their skin two or three times a week. Sheet masks are described as a fastest-growing step in the skin care regimen. Sheet masks attract not only Korean consumers but also women in the world because of its promise of amazing skin benefits. A variety of sheet masks in new formulations and formats are designed to meet the needs and requirements of each individual. 
There are four types of sheet masks, including fiber masks, pulp masks, hydrogel masks, and bio-cellulose masks with their own strengths and weaknesses.
Using sheet masks may boost the absorption and penetration of ingredients and nutrients into your skin. Good sheet masks often contain anti-aging ingredients such as AHAs, retinoids, B vitamins, antioxidants and peptides and ingredient penetrating enhancers like glycols and microencapsulation.
When you wear a sheet mask, make sure that you let it sit on your skin for 15-20 minutes to receive the best effects and optimum efficiency. The nutrients and ingredients in the sheet masks need enough time to reach the deeper layers of your skin. 
However, if the mask contains AHAs, you should leave it on your skin for less than 15 minutes as it may cause skin irritation. In addition to AHAs, other irritating ingredients such as lactic, glycolic and malic acids should not be applied for a long time.
12. Eat And Drink Clean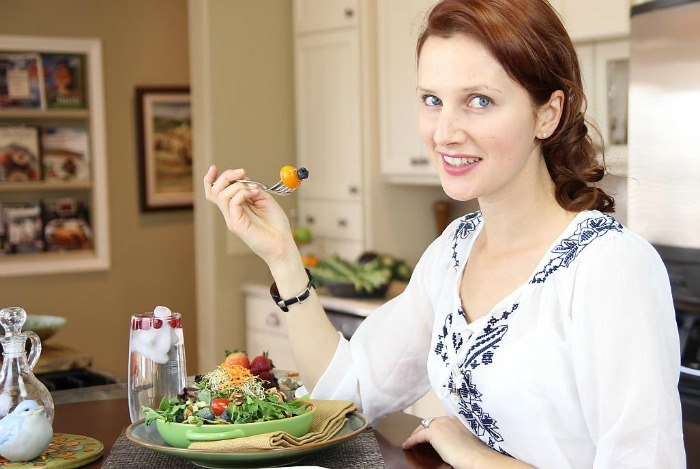 To get a better skin, you should follow a healthy diet consisting of vegetables and fruits that contain essential nutrients and vitamins. You should limit high-sugar beverages, deep-fried foods, and red meat. Remember to drink enough water every day to avoid dry and cracked skin. 
If you want to know more about skin care or other skin diseases and conditions, go to our main SkinCare page. We hope that you can find out some good tips and methods on how to take care of your skin after reading the article of natural Korean skincare tips & secrets. If you have any questions, or you know other Korean skincare solutions, please leave them below, in the comment box.
Related articles: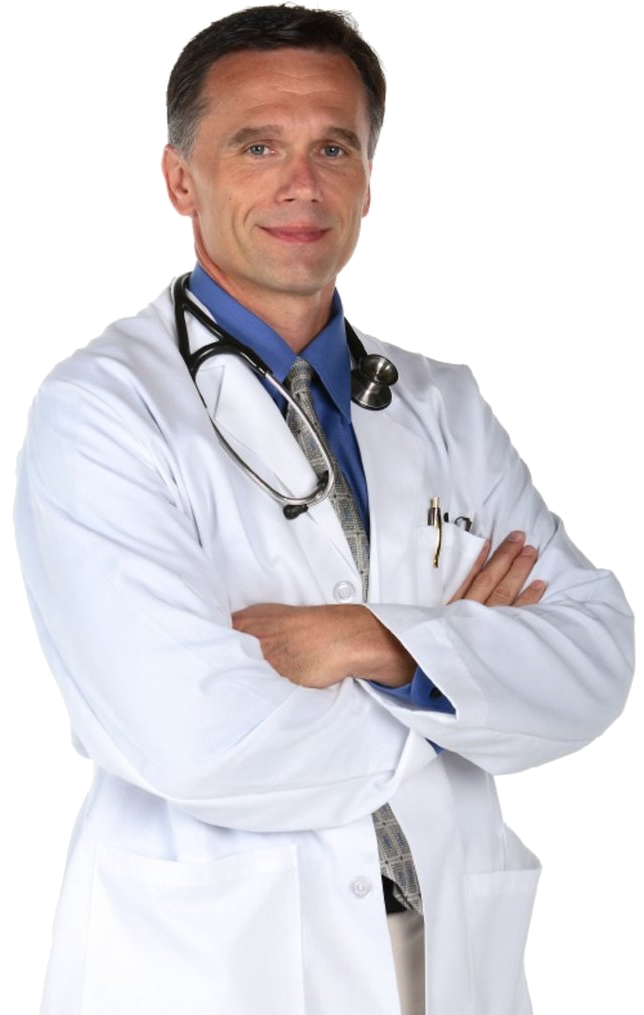 GET FREE ACCESS!
Lorem Ipsum has been the industry's standard dummy text ever since the 1500s, when an unknown printer took a galley of type and scrambled it to make a type specimen book. It has survived not only five centuries
RELATED ARTICLES
YOU MAY LIKE THIS