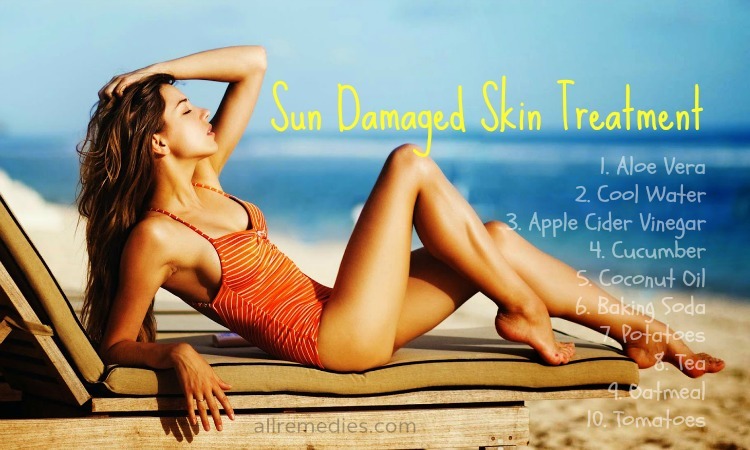 Top 14 Sun Damaged Skin Treatment & Home Remedies
Updated: 8/22/2019
CONTENTS
Excessive sun exposure may lead to sunburn, wrinkles, redness, and lines, and accelerate the skin aging process. These fine lines and superficial darkened areas may be reduced with a few natural skin treatments. There are a lot of simple natural remedies that may treat sun-damaged skin. This article will introduce to you top 14 effective remedies for sun damaged skin treatment. All of the remedies in this article are collected from reliable sources. Every person has a different skin condition; hence, you should consult your doctor before applying any methods.
14 Natural Sun Damaged Skin Treatment & Home Remedies
1. Aloe Vera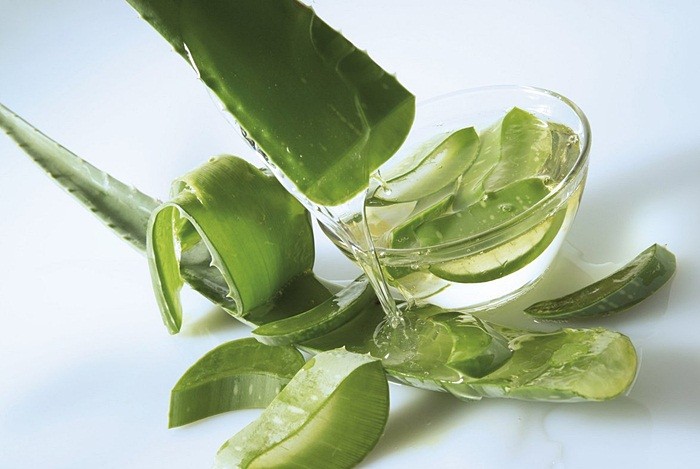 Aloe vera is fully packed with active compounds, including essential vitamins, minerals, and amino acids. Besides, research shows that aloe vera may protect skin from UV radiation. Aloe vera also contains moisturizing and anti-aging effects [1], which helps to benefit your skin.
Directions:
Cut one slice from the leaf of aloe vera using the knife.

Use the knife to cut open the aloe vera leaf slice.

Take out some gel from this leaf.

Apply the cool gel to your sun-damaged skin and forget. You will see that aloe vera gel absorbs into the skin quite quickly and don't make you feel greasy.

If you feel sticky after this gel dries out, rinse it off using some cool water.

You should apply several times per day.
2. Cool Water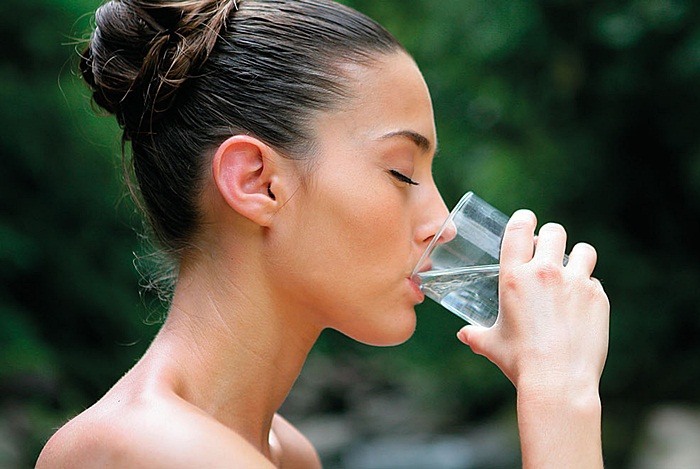 Using cool water may be one of the easiest sun damaged skin treatment & home remedies. Cool water will help you reduce swelling by pulling heat away from burned skin.[2]
AllRemedies Partner Solutions
Keep Asking Questions Until You Get The Answer You Need!
The Medical Experts are all here to answer your questions online or with a phone call.
Directions:
Drink water. You should drink plenty of cool water at frequent intervals. Especially, you need to maintain your body hydrated that helps to relieve your sun-damaged skin faster

Cool compress: Firstly, you take a washcloth and then soak it in cool water. Do not use cold water, ice pack, or iced water to soak the cloth. After that, directly apply the wet washcloth to your affected skin and allow it to stay there for some minutes. Again wet cloth and apply many times. Do this for around 10-15 minutes. You should repeat this several times per day.

Soak in cool water. You can soak in cool bath water for about 10-15 minutes.
3. Cucumber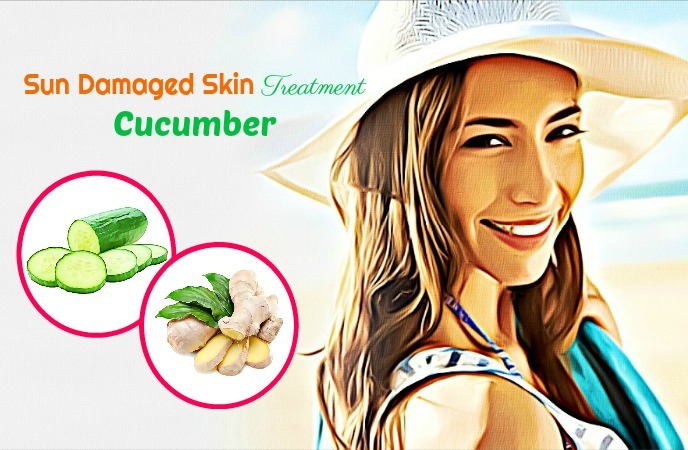 Studies indicate that cucumbers contain 96 % water [3] and many beneficial nutrients, such as vitamins A and C, manganese, magnesium, and potassium [4]. In addition, cucumber has the ability to soothe, heal, and cool sunburn excellently [5]. Furthermore, antioxidant properties in cucumber may aid to prevent detrimental free radicals. [6]
Directions:
Make a paste from cucumber pieces with the help of a blender or grinder. Afterward, apply this paste to the affected skin. Leave for around 20 minutes before rinsing off.

You can make cucumber slices and then place them all over the affected skin. Let them sit for about 20 minutes.

Soak a washcloth into cucumber juice, then place a cool compress on sun-damaged areas.
4. Coconut Oil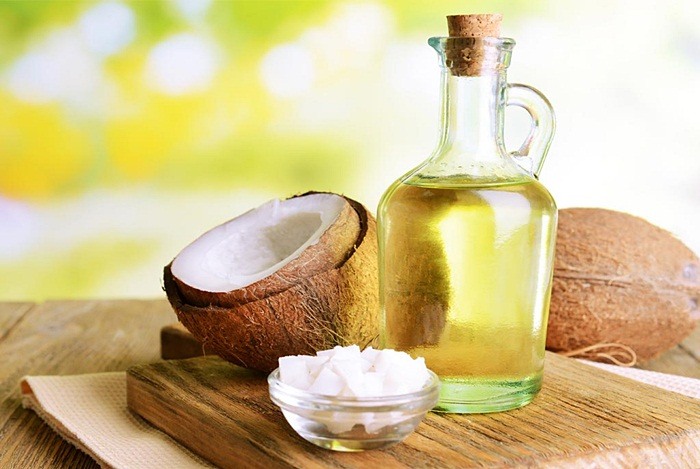 Coconut oil is also a great natural sun damaged skin treatment. It may be used as an amazing sunscreen. Also, applying coconut oil to your skin may help alleviate sunburn and redness easily [7]. Additionally, using coconut oil may probably lower harmful LDL cholesterol and raise good HDL cholesterol [8].
Directions:
All you need to take plain coconut oil and then rub on to the sun affected skin. Within minutes, it will remove the stinging, burning sensation and gradually reduce the swelling and redness of your sun-damaged skin.

Alternatively, you can add to coconut oil several other ingredients such as few drops of aloe vera gel or lavender oil to make it more effective
5. Potatoes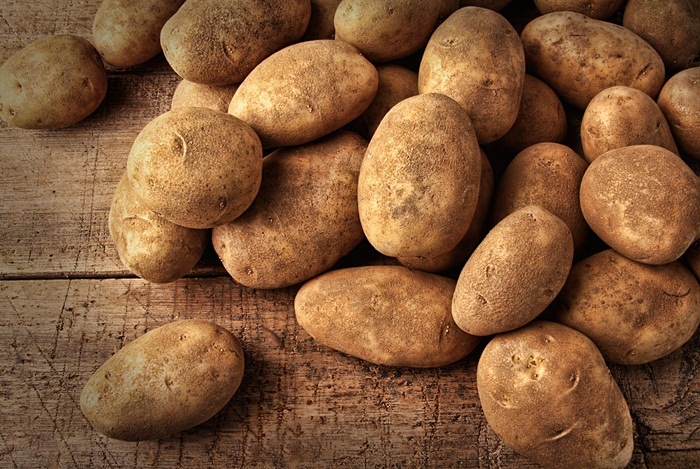 Another sun damaged skin treatment is using potatoes. Potatoes contain a major source of starch and vitamin C [9]. Vitamin C has the ability to ease sunburn that is caused by excessive UV exposure [10]. In addition, potatoes are rich in several B vitamins and potassium. Moreover,  it is important to remember that potato skins have a good source of fiber, so you should not peel off the skin. [11]
Directions:
Cut a potato into many slices and then gently rub these slices on your sun-damaged skin.

Cut 2 potatoes into many pieces and then grind them to form their paste. Then add a little water if needed. After that, apply this potato paste to your affected area. Allow it dry and finally wash off.
6. Tea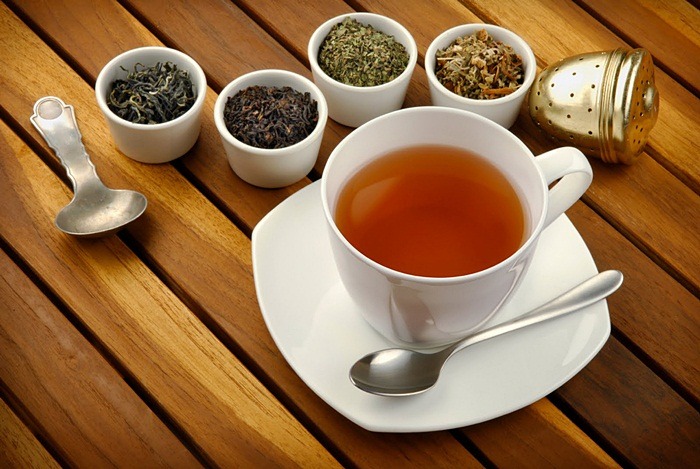 Tea contains tannic acid that helps to remove heat from sun-damaged skin. Beside, catechins found in tea may block chemicals and radiation, which probably lead to skin cancer[12]. Also, tea has been reported to have antioxidant and anti-inflammatory effects that may lower the risks of cardiovascular diseases [13].
Brew some tea and then allow it to cool down. After that, dip a clean cloth into this tea and now apply to the affected areas.

Or you can add some tea to the bathwater and soak.

Alternatively, you can wet several tea bags and then pat the affected skin area.
7. Oatmeal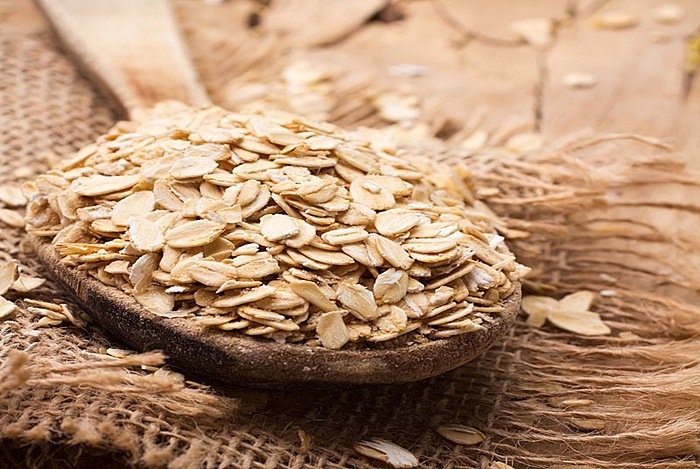 According to research, anti-inflammatory activities in oatmeal may be a wonderful treatment for many skin problems, including skin dryness and sunburn [14]. Additionally, oatmeal contains a powerful fiber called beta-glucan that aid to lower harmful LDL cholesterol [15]. Beta-glucan also may raise your feeling of fullness [16], which supports you in the process of losing weight.
Take 1 cup of oatmeal and grind it in the processor. Then add the oatmeal powder to the bathtub and soak your body in it.

Another option is to take uncooked oats (½ cup) and grind it to create its powder. Add milk (¼ cup) and honey (2-3 tablespoons) to the oatmeal powder. Mix them well and apply the paste to your sun-damaged skin. Let it sit in about 15-20 minutes before rinsing off.
8. Tomatoes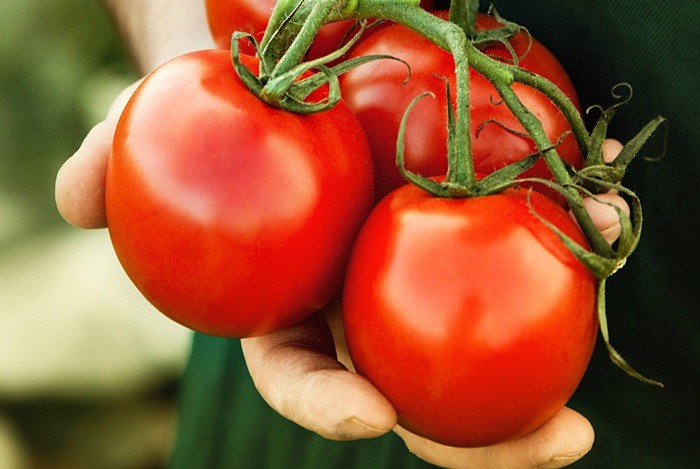 It has been proved that consuming tomatoes may reduce the impact of ultraviolet light, which causes sunburn and other skin damage [17]. This juicy red vegetable is considerably rich in lycopene [18], a powerful antioxidant have a cooling effect on the damaged skin. The content of potassium in tomatoes [19] is beneficial for blood pressure control and decreases the risk of getting cardiovascular diseases [20].
Directions:
Prepare 2-3 tomatoes and 1 tbsp of yogurt

Grind your tomatoes and using a cloth or sieve, extract the juice

Add yogurt to your tomato juice

Mix them well and apply on your sun-damaged skin

Let the mixture sit in around 15-20 minutes

Wash off with lukewarm water

It is recommended to repeat 2-3 times per day
9. Papaya, Honey, And Oatmeal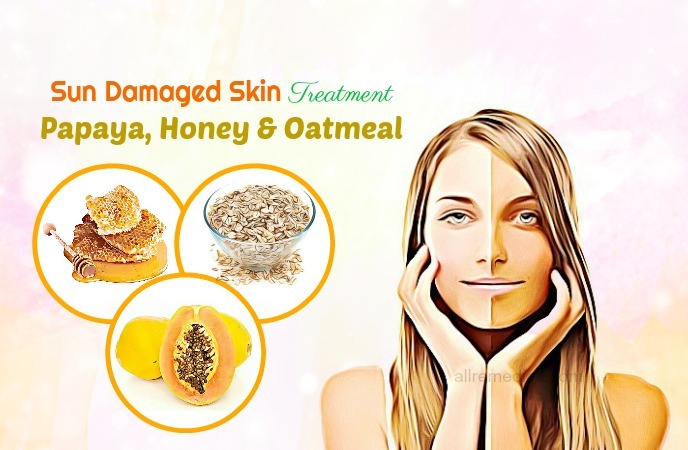 The papain enzyme in papayas may effectively heal sun-damaged skin and irritated skin. It may remove dead cells and purify the skin. The presence of vitamin C and vitamin E may enhance digestion and prevent constipation.[21] Meanwhile, honey traps moisture into the skin, especially dry sunburned skin [22].
Ingredients:
1 cup of chopped papaya

2 tablespoons of oatmeal powder

1 tablespoon of honey
Process:
Prepare 1 cup of chopped papaya, 2 tablespoons of oatmeal powder and 1 tablespoon of honey

Mash the papaya to get its paste.

Mix oatmeal powder, papaya mash, and honey to create a smooth paste.

Apply this paste to the affected skin area.

Leave it for about 15-20 minutes.

Rinse your face off with water.
10. Witch Hazel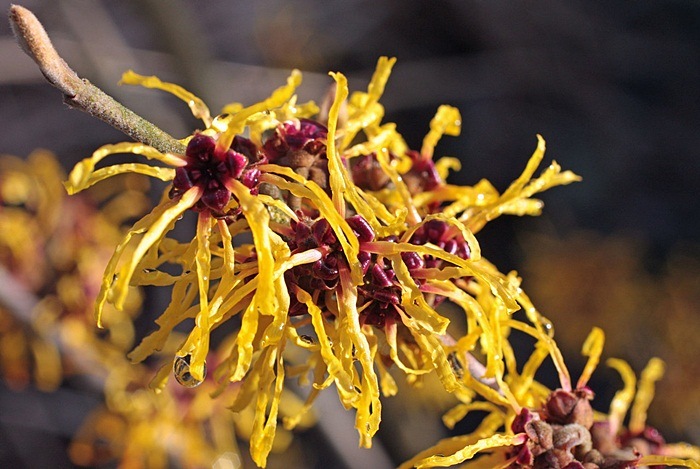 Witch hazel is also considered as one of the best natural sun damaged skin treatment at home. Witch hazel may cool sunburn and other minor burns. Tannins in witch hazel help to prevent swelling from wounds and fight infection. Moreover, not only witch hazel barks but also witch hazel leaves are beneficial for the treatment of diarrhea. [23]
Directions:
Prepare witch hazel and a clean cloth or cotton ball

Take a small amount of witch hazel into one bowl.

Soak the cloth or cotton ball into it.

Then apply this to your sun-damaged skin.

You should repeat several times per day.
11. Lavender Essential Oil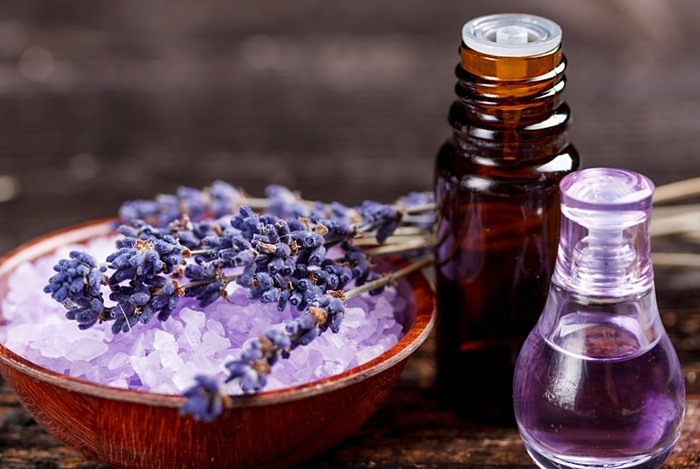 Lavender oil, one of the best essential oils in the world, may help to alleviate dry, sun-damaged skin and sunburn thanks to its antibacterial effects. Research shows that lavender oil aids to boost up the healing process of skin tissue.  Due to antidepressive effects, it also may improve mood and reduce stress easily [24].
Directions:
Make a lavender compress by pouring lavender oil (few drops) onto one clean damp washcloth. Later apply this compress to the affected areas and after a few minutes, gently rub it over the area for around 5 minutes. Allow the area to cool down and finally wash it off using water.

Alternatively, you mix lavender oil (a few drops) with aloe vera gel and then apply to your sun-damaged skin.

Another choice is to add lavender oil (a few drops) in a water bowl to dilute it and then soak a cloth. Finally, place this cloth on the sun-damaged skin.
12. Lettuce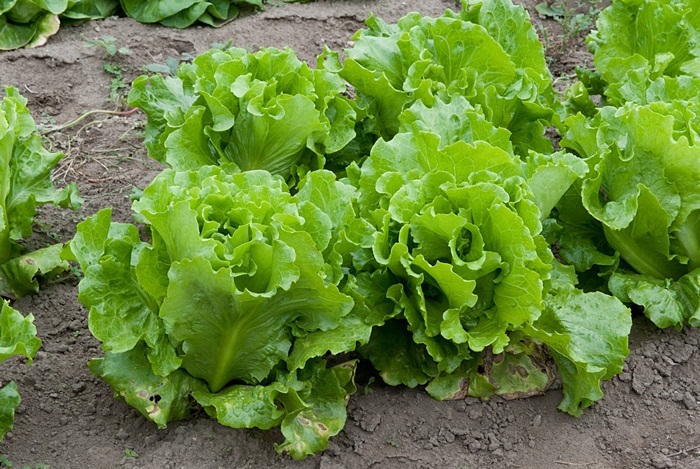 Lettuce is a perfect sun damaged skin treatment. It contains anti-inflammatory properties [25] that protect the skin from UV effects and sunburn [26]. Also, lettuce is low in calories, fat, and sodium. A great source of fiber, iron, folate, and vitamin C in lettuce brings numerous health benefits for human.[27]
Directions:
Get some leaves of lettuce and clean them properly.

Boil these leaves of lettuce in water for around 15 minutes.

Strain and allow this water to cool down.

Soak a cotton ball or washcloth into the water

Apply this to the affected skin area and gently wipe your skin.

You can repeat for multiple times to get relief from pain.
16. Homemade Spray
There are other oils such as Helichrysum oil that can also be applied for the sun damaged skin. It contains strong anti-inflammatory properties making it just the proper oil for sunburn relief. Here are easy steps that you can follow at home:
Get this:
2-4 drops of lavender oil

1 drop of Helichrysum oil

½ teaspoon of aloe vera gel

2 tablespoons of water

Dark spray bottle- 1
Process:
Mix aloe vera gel, water and both the oils.

Then store it in the spray bottle.

Finally, when you spray on the sun damaged skin, just need to shake it a little.
13. Marshmallow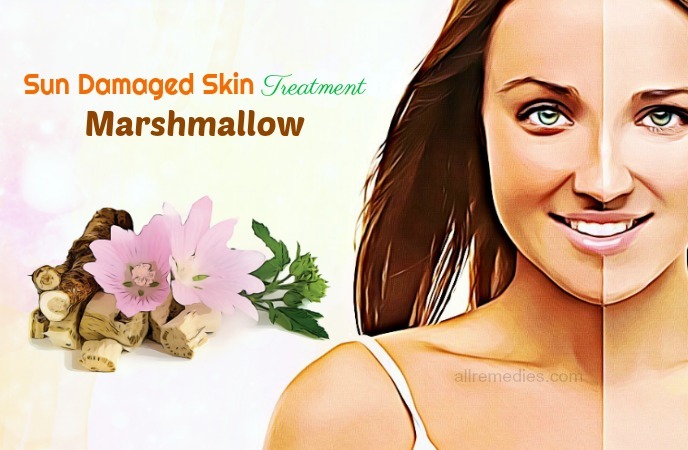 Marshmallow may have a healing effect on sun damaged skin treatment and prevent against UV damage [28]. Besides, the high mucilaginous content of marshmallow has an excellent effect on cough and colds [29]. The antioxidant activity of marshmallow flowers helps to prevent detrimental free radicals [30].
Take a handful of marshmallow root

Boil the root in water (1-2 cups) for around 10 minutes.

Strain and allow it to cool down.

Dip a mask in the water and apply to your affected areas.
14. Thistle Milk
Using thistle milk is also a simple sun damaged skin treatment. Silibinin found in thistle milk may protect against UV-induced skin cancer [31]. Thistle milk is considered to be beneficial in the treatment of liver disease [32]. Furthermore, thistle milk has been linked to the improvement of bone health [33].
Directions:
Mix skim milk (one cup) with water (four cups). Add several ice cubes to this mixture.

Immerse a clean cloth in this solution and then apply it to your sun damaged area for about 20 minutes.

Gently pat dry the skin by using a soft towel.

You should repeat this process for a couple of days
Related article on skin problems:
If you want to know more about natural skincare tips and home remedies for skin problems, go to our main Skin Care page. We hope that the top 14 natural sun damaged skin treatment & home remedies may help you find out the best method to treat sun damaged skin. The writing is solely for informational purposes, and it is not intended to give medical advice.  If you have any questions, or you know other ways for sun damaged skin treatment, please leave them below. Thank you for reading!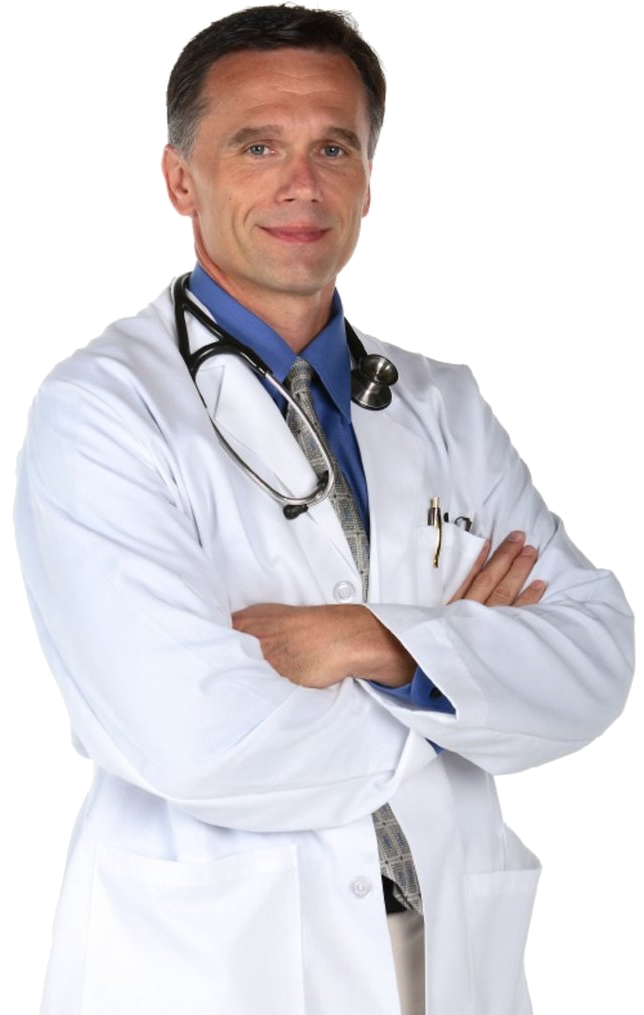 GET FREE ACCESS!
Lorem Ipsum has been the industry's standard dummy text ever since the 1500s, when an unknown printer took a galley of type and scrambled it to make a type specimen book. It has survived not only five centuries
RELATED ARTICLES
YOU MAY LIKE THIS