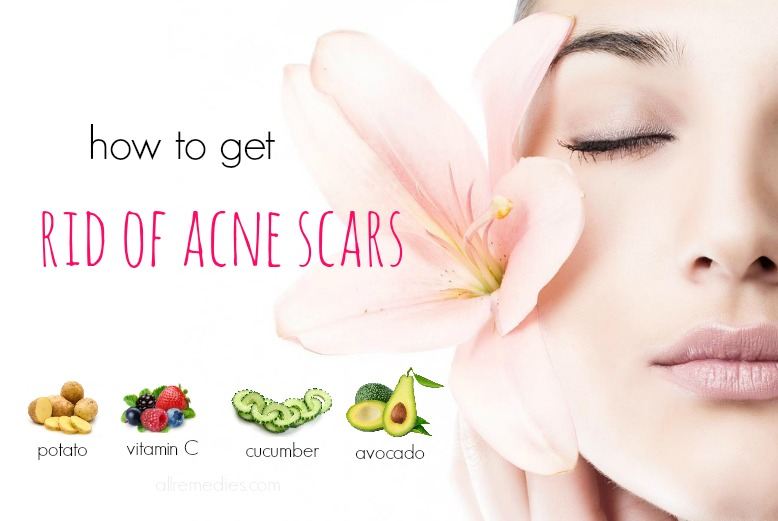 16 Tips on How to Get Rid of Acne Scars Naturally
Updated: 08/25/2019
People suffering from acne problems find it hard to remove the acne scars from their affected areas. Acne scars will affect their beauty and make them sad. To regain beautiful and glowing skin, some people choose medicine, oral medications or chemical creams. However, these treatments have a long list of unwanted side effects. Fortunately, there are numerous natural remedies to remove acne scars and help people become more beautiful and confident.
How To Get Rid Of Acne Scars Fast And Naturally – Effective Home Remedies And Natural Techniques
Acne problems happen when hair follicles are clogged with oil or dead skin cells. Acne will affect your face, neck, back, chest and shoulder. Teenagers have the highest risk of getting acne, about 70% to 80% of them teenagers experience acne condition. Young children and those who have hormonal changes properly may face the acne problem. Acne may vary from mildness to severity. It may cause emotional distress or physical damage and result in scarring. There are a number of methods to get rid of acne scars. For example, some acne sufferers use cortisone cream to heal acne and inflammation. This cream will be absorbed easily into your skin and help you to lighten dark skin areas or acne scars. However, if you overuse it, it may make your skin thinner and more sensitive to sunlight or some environmental factors. Others seek laser and filler treatments to clear acne scars permanently. These treatments require experienced dermatologist to perform. Moreover, despite that fact that acne scars may be persistent, some natural remedies and techniques may help you to fade these scars effectively without side effects. If you concern, please read this article on AllRemedies.com to know more.
1. Aloe Vera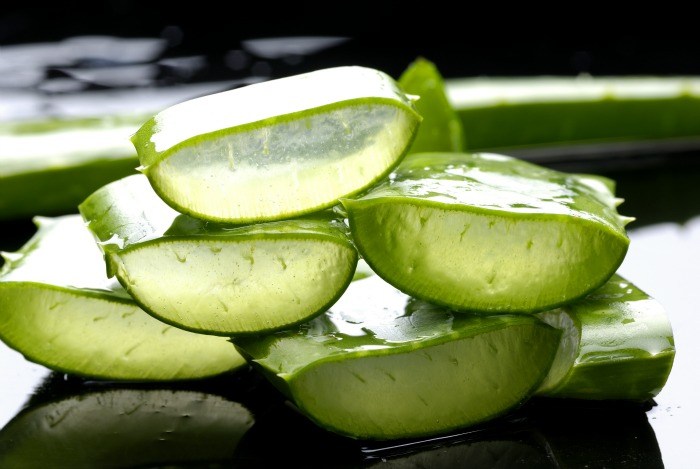 Aloe vera grows mostly in tropical areas and has been used as a medicinal plant for hundreds of years. Aloe vera has been shown to be effective in the wound healing process, which help get rid of acne scars easily [1]. Besides, aloe vera gel is considered a powerful antioxidant, which may help to protect the skin from UV and gamma radiation. It also reduces inflammation that is known is the root of most diseases.[2] Moreover, the study concluded that the combination of aloe vera gel and tretinoin is effective in healing mild to moderate acne vulgaris [3].
Directions:
Extract aloe vera gel from aloe vera leaves

Apply the gel to your affected areas and massage gently

Let it sit for 15 minutes

Wash it off with lukewarm water
AllRemedies Partner Solutions
Keep Asking Questions Until You Get The Answer You Need!
The Medical Experts are all here to answer your questions online or with a phone call.
2. Coconut Oil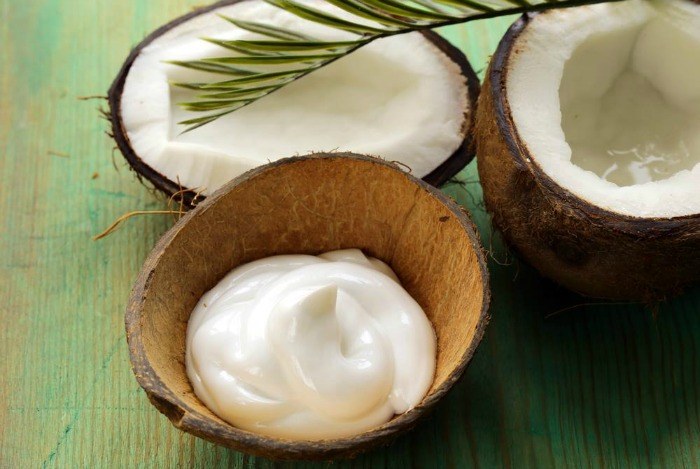 Coconut oil is effective, affordable and easy-to-use. Researchers have claimed that there is a close link between coconut oil and cholesterol reduction. Coconut oil may lower "bad" LDL cholesterol while increasing "good" HDL cholesterol, which help ameliorate obesity condition.[4] Moreover, lauric acid, which is commonly found in coconut palm, contains antimicrobial properties that may fight against acne vulgaris [5] Furthermore, it has been shown that coconut oil has the ability to improve the appearance of old scars [6]
.
Directions:
Take a teaspoon of virgin coconut oil into your palms and let it melt

Apply it to your affected skin area and use your fingertips to massage gently for 10 minutes

Rinse it off with warm water if necessary

Do this method 2-3 times a week to lighten your scars
3. Honey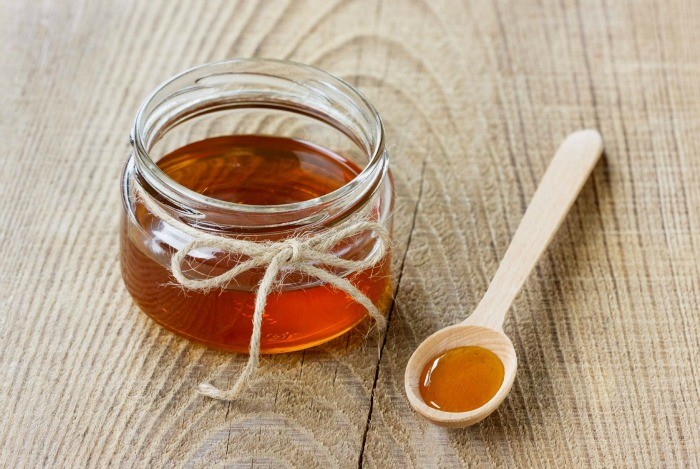 Honey has been used as a food and medicine for centuries. Honey contains powerful antioxidants, which has been linked to a reduced risk of cancer, cardiovascular disease, stroke and the slow aging process [7]. Thanks to its antimicrobial and wound healing properties, honey are useful in treating acne scars [8]. Furthermore, honey is packed with phenolic compounds, which may aid to prevent cardiovascular diseases [9].
Directions:
Make the mixture of one teaspoon of ground cinnamon with two tablespoons of honey

Apply it to your scars and let it sit for 10-15 minutes

Rinse it off with lukewarm water
Repeat this method 2-3 times per week
4. Cucumber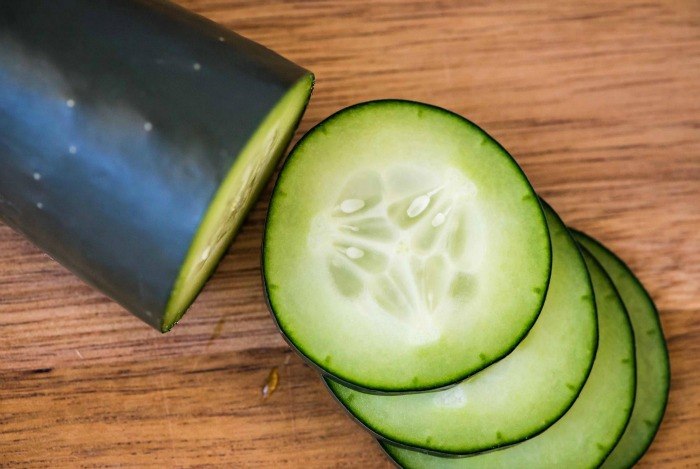 If you want to find a good moisturizer and excellent way to get rid of acne scars naturally, you should not ignore cucumber. Cucumber skin possesses a good major of caffeic acid and vitamin C, which aid to prevent water retention, relieve skin irritation and remove eye puffiness. Besides, cucumber extracts contain bleaching properties that help remove acne scars easily. [10] Additionally, cucumber is crammed with antioxidant properties [11] that help block free radicals. These detrimental free radicals may accelerate the growth of chronic and degenerative illness such as cancer, arthritis and heart diseases [25].
Directions:
Buy fresh cucumber

Cut them off into a few slices

Place them on your scarred skin areas for 15 minutes

Rinse your face with lukewarm water

Repeat the treatment 2-3 times a week to have a good result
5. Lemon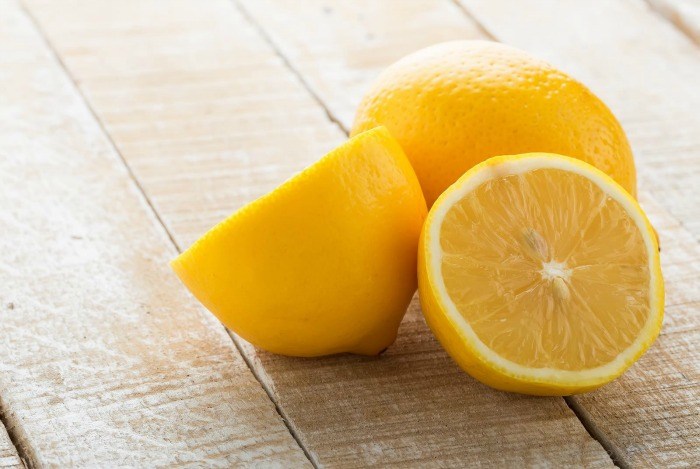 Lemon juice has a major source of astringent and antibacterial features that may prevent clogged pores and get rid of dead skin cells. It is said that lemon juice may help in the treatment of acne scars [12]. In addition, lemon juice is highly rich in vitamin C [13] that protect against cardiovascular disease, some forms of cancer and enhance the immune system [14].
Directions:
Mix lemon juice with sufficient water

Soak a cotton ball into the solution

Apply it to your scars for 5-7 minutes

Rinse it off with lukewarm water

Do this method 2 times a week to get a better result

Avoid sunlight after using this solution
6. Rose Hip Seed Oil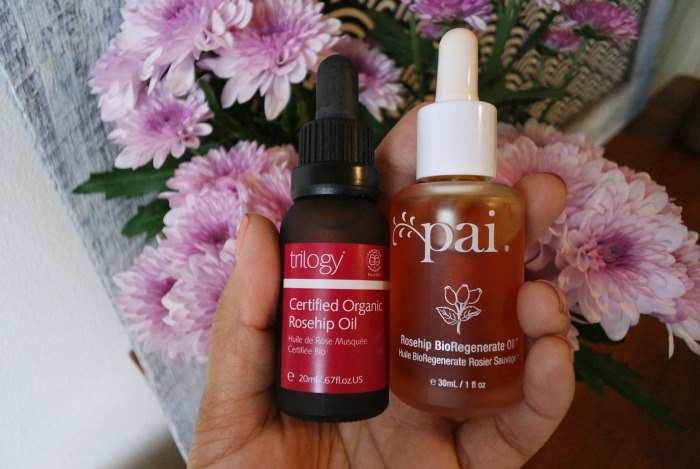 Rose hip oil is an essential oil extracted from rose hip seeds. Thanks to its powerful antioxidants, rosehip oil has a protective effect on inflammation and oxidative stress [15]. Besides, it is indicated that rose hip oil may excellently improve the appearance of scars. Moreover, it is also used in the treatment of dry skin, eczema, psoriasis and brighten skin tones [16]. Furthermore, rose hip oil may have a positive effect on surgical scars [17].
Directions:
Apply directly to your scars once a day, in the evening
7. Olive Oil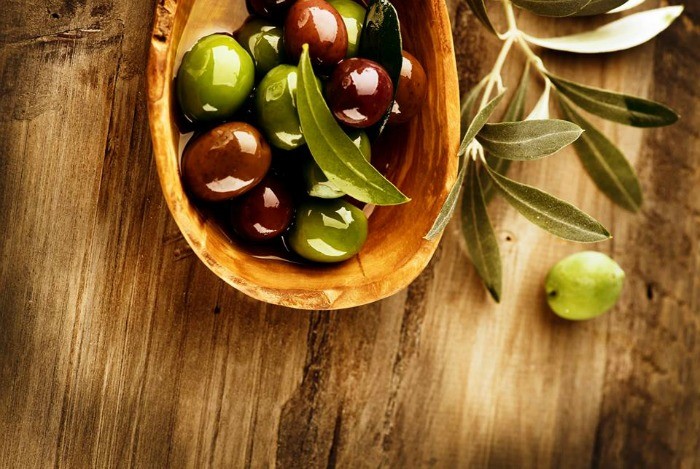 Consumption of extra virgin olive oil is good for your health because it is packed with essential vitamins, minerals and beneficial properties. People often add olive oil to their favorite salads or use it as a cooking oil. Olive oil is excellent in improving cardiovascular health [18], decreasing blood pressure [19] and reducing the risk of diabetes [20]. In addition, olive oil has the ability to relieve acne lesions and acne scars [21].
Directions:
Place a little olive oil on your scars and massage it gently

Soak a wet cloth into the warm water and put it on your face for 5 minutes

Wash your face with warm water

Do this 2-3 times per week
8. Apple Cider Vinegar
Apple cider vinegar is considered one of the most wonderful home remedies to get rid of acne scars. Apple cider vinegar has been claimed to have alkalizing properties that may help balance the PH of your skin. It may decrease LDL cholesterol and triglycerides while increasing HDL cholesterol [22]. Moreover, apple cider vinegar is used as a toner to fade acne scars and decrease blemishes due to its healing properties [23]. Furthermore, it has been indicated that apple cider vinegar may bring benefits in patients with type 2 diabetes [24].
Directions:
Mix one tablespoon of apple cider vinegar with one tablespoon of water

Dip a cotton ball into the solution

Apply it to your acne scars and let it sit for 5 minutes

Rinse it off with lukewarm water

Avoid sunlight after doing this method
9. Quit Smoking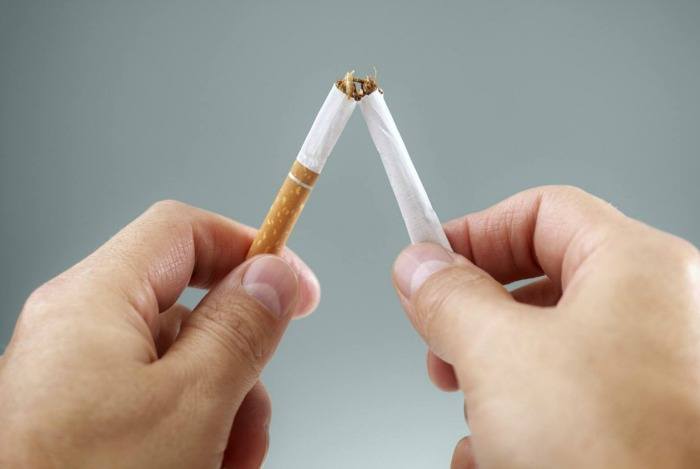 If you want to remove your ugly scars, you should quit bad habits, including smoking. A study has found out that smokers are more likely to suffer from moderate to severe scars than those who do not [25]. Moreover, it is common knowledge that smoking may lead to coronary heart disease, lung cancer, chronic disease and miscarriage [26]. Furthermore, smoking may have seriously harmful effects on the environment [27].
10. Jojoba Oil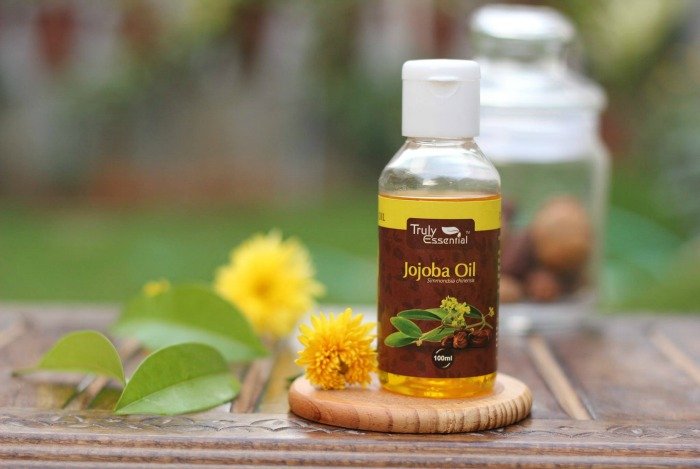 Jojoba oil is available in every health food store. It is important to store the jojoba oil in a dry and cool place. According to a study, jojoba oil may prevent water loss and alleviate several symptoms of skin disorders such as eczema [28]. Besides, jojoba oil has been used in various cosmetic products which are moisturizers and sunscreens. It also possesses anti-inflammatory features that may treat skin infection and skin aging [29]. In addition, wound healing properties in jojoba oil may help to reduce acne scars effectively [30].
Directions:
Pour a few drops of jojoba oil into a cotton ball

Apply it to your affected skin areas

Repeat this remedy 2-3 times a week to have a satisfactory result
11. Calendula Ointment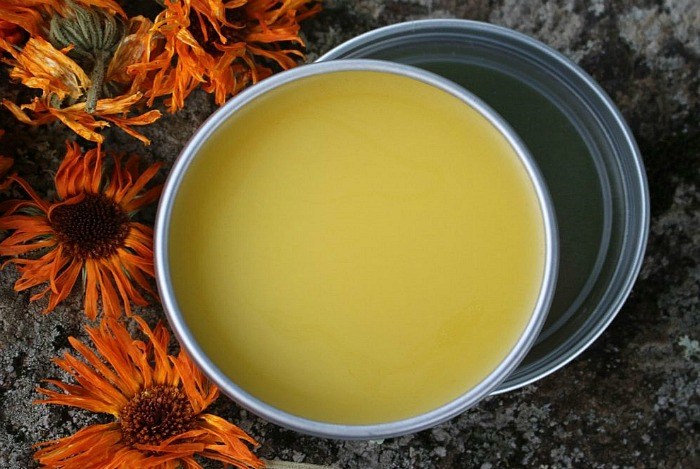 Calendula is a medicinal herb in the daisy family. Calendula has been used in the treatment of gastrointestinal disease, eye disease, skin injuries and burns. Due to its anti-tumor features, it may improve wound healing process. Besides, calendula in tincture may aid to decrease inflammation, heal acne and control bleeding. Moreover, anti-inflammatory properties found in calendula may have beneficial effects in treating scars and skin damage.
[31]. Using calendula ointment is an easy and convenient way to enhance the appearance of scars.
12. Drink Water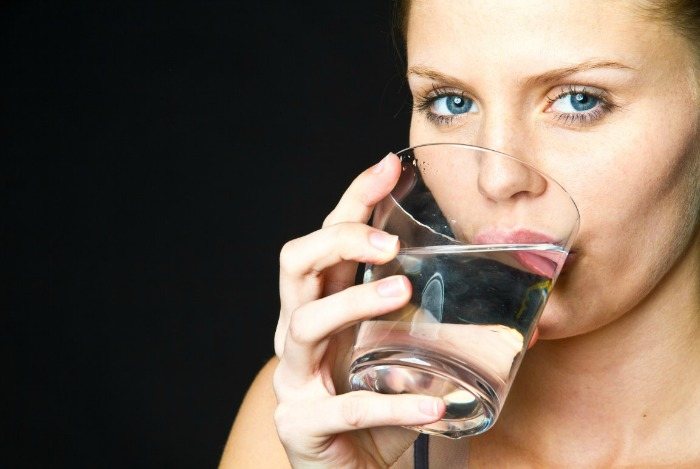 Drinking water is an important tip to boost the healing process, which helps heal scars faster. Dehydration will make your skin dry. When you can not flush out the toxins and waste products through sweat and excretion, these harmful particles and compounds accumulate in your body and weaken your immune system. Drinking water will improve your skin's elasticity and prevent wrinkles. It is recommended to drink 8 glasses of water every day to keep you hydrated [32].
13. Drink Tea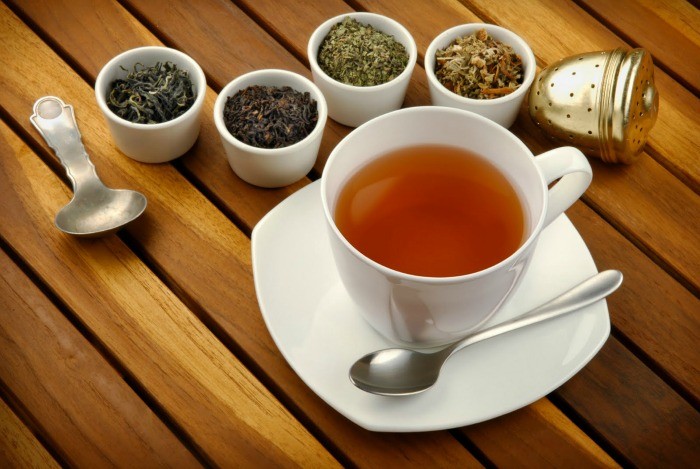 Green tea possesses a major source of polyphenols, which may prevent cardiovascular disease and decrease the effect of ultraviolet radiation on skin [33]. In addition, green tea is crammed with powerful antioxidants that prevent wrinkles and sagging skin. Moreover, green tea has the ability to inhibit the growth of influenza viruses [34] and potentially lower the risk of infection[35]. Furthermore, green tea extract is also utilized to fight inflammation and treat acne scars [36].
Directions:
Drink green tea every day or use green tea to wash your face
14. Take Vitamin C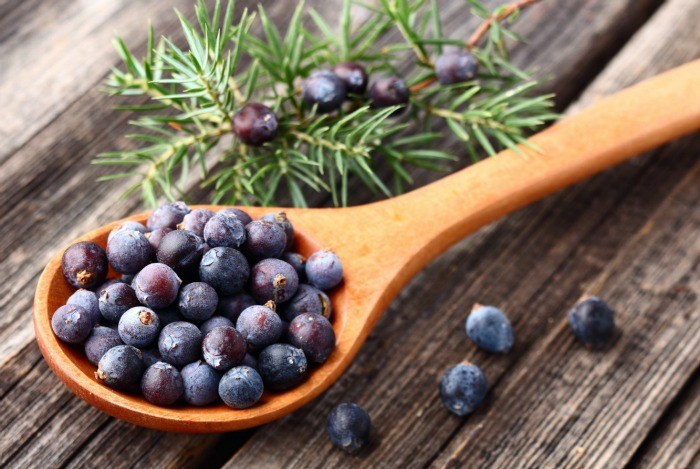 Taking vitamin C is considered an effective tip on how to get rid of acne scars at home because vitamin C may help you to boost collagen production and make acne scars less visible [37]. You can increase vitamin C intake by eating a variety of foods which have a great source of vitamin C. These foods include green or red peppers, spinach, citrus fruit or citrus juice, strawberries, raspberries, Brussels sprouts, broccoli, tomatoes and avocados. If you cannot consume enough vitamin C in your diet, you can take vitamin C supplements. It is recommended to consume 500 mg of vitamin C daily if you want to reduce acne scars.
15. Take Zinc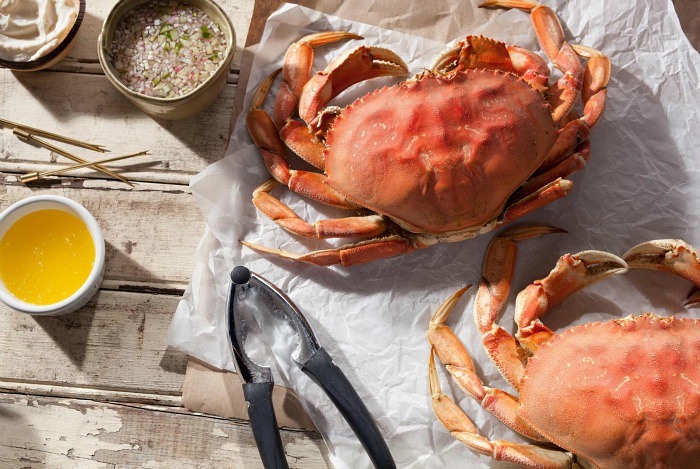 Some studies have shown that zinc is effective in reducing acne and pimple scars [38]. You can apply zinc as a cream on your affected areas to fasten the wound healing process. Zinc is available in many foods such as shellfish, oysters, poultry, red meat, crab, shrimp, beans, pumpkin, sunflower seeds, miso, tofu, cooked greens and mushrooms. However, if you cannot consume enough zinc through diet, you can take zinc as supplements or multivitamin capsules. Zinc citrate, zinc picolinate, zinc glycerate, zinc acetate, and zinc monomethionine are some forms of zinc which can be absorbed easily. It is recommended to 10 to 15 milligrams of zinc per day. Overtake of zinc will lead to some unwanted side effects. Therefore, before taking zinc as supplements or applying zinc creams, you should follow the prescription of your doctor.
16. Turmeric Powder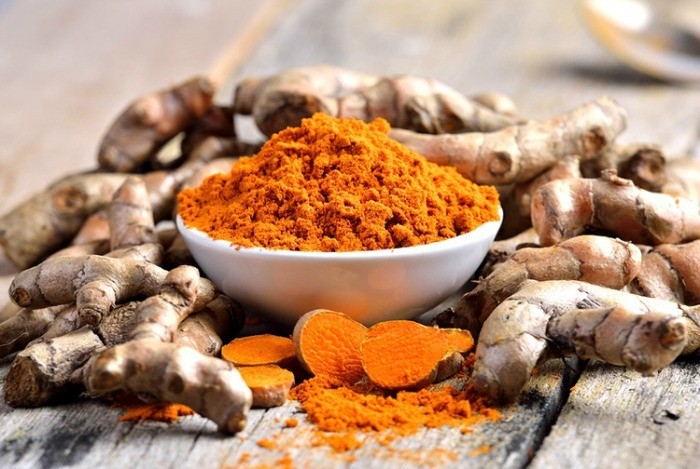 A study shows that antimicrobial, antioxidant, astringent features in turmeric powder may alleviate wound and reduce scarring[39]. Curcumin in turmeric acts as a strong antioxidant that protects the body cells from damage caused by ultraviolet radiation [40]. Additionally, it may have a protective effect on the cardiovascular system [41] and inhibit the proliferation of cancer cells[42].
Directions:
Add mint juice into turmeric powder

Stir them well to make a fine glue

Apply the solution to the affected areas and let it sit for 5-10 minutes

Rinse it off with lukewarm water

Apply this treatment 2-3 times a week
You should develop a healthy diet, proper skin care habits, and a good lifestyle to keep your skin from problems such as acne, pimples and so on. These are 15 home remedies and natural techniques on how to get rid of acne scars fast and naturally. We hope that you will find these tips helpful and effective. If you have any questions or know other methods to remove acne scars, please raise your voice by leaving your comment below. We will answer you as soon as possible.
Related articles on acne scars: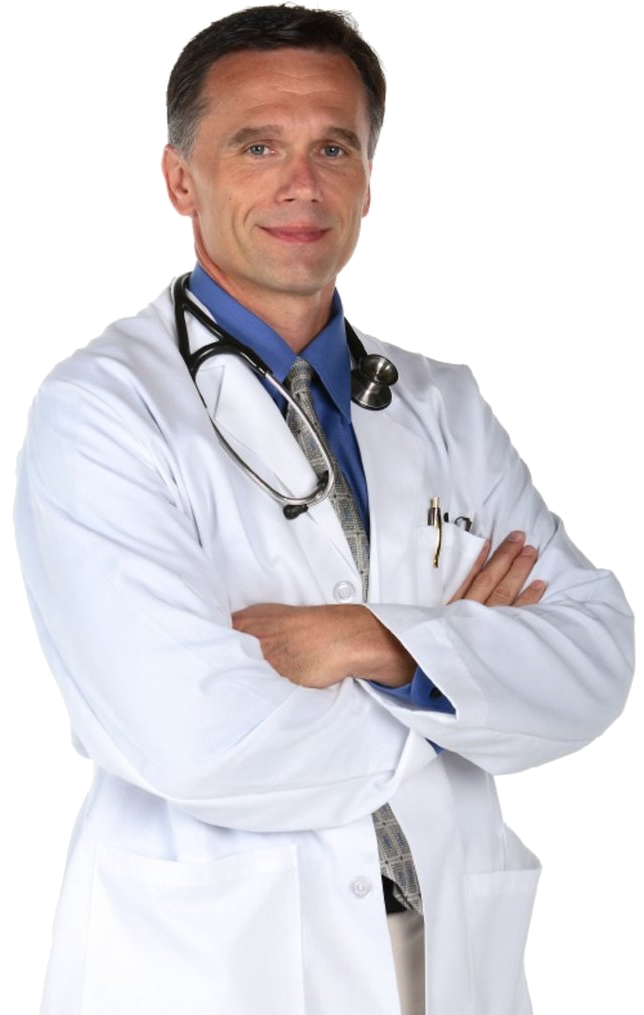 GET FREE ACCESS!
Lorem Ipsum has been the industry's standard dummy text ever since the 1500s, when an unknown printer took a galley of type and scrambled it to make a type specimen book. It has survived not only five centuries
RELATED ARTICLES
YOU MAY LIKE THIS