About Us

OUR MISSION
The human body works as like a machine that requires time to be healed, maintained, and repaired. If a human wants to have high performance, the body's organs need to be healthy. We all know the vital role of a balanced diet, regular exercise, and a good lifestyle. However, not every people can follow these key principles for health and beauty. It is the reason why people nowadays are more vulnerable to health and beauty problems.
Our mission at AllRemedies.com is to help you have good health and natural beauty by providing you with fantastic tips, techniques, and wonderful home remedies that can deal with any health issues. As an online platform for health, AllRemedies focuses on natural remedies, essential nutrients, nutrient foods, specific diet plans, and fitness workouts.
Meanwhile, at AllRemedies, you will find a ton of informative and detailed articles that are designed to instruct you how to use natural ingredients as miracle remedies for your health and beauty.
Bottom line: You care about your body, mind, and appearance. You want to live a happier, healthier, longer, and more active life. Come to us. We will be here to help you.
AllRemedies Partner Solutions
Need a Help? Ask a Verified Doctor Online!
You will get answers to your questions in minutes without wasting time on hold or in a waiting room.
MEDICAL REVIEWERS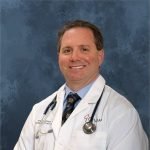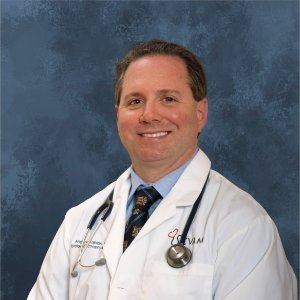 Website | LinkedIn | Facebook | Instagram | Yelp
Dr. Andrew J. Kaplan, M.D. Director of Electrophysiology  and Clinical Research CardioVascular Associates of Mesa, P.C. Dr. Kaplan has been in private practice in Arizona for over two decades. He is board certified in cardiovascular diseases and clinical cardiac electrophysiology. Clinical interests include management of cardiac dysrhythmias, especially atrial fibrillation, sudden death risk prevention, and heart failure. He has also participated as an investigator in dozens of clinical studies and has presented at national meetings and published in peer-reviewed journals. He has been recognized as a Top Doc. He also is a Naval Reservist, serving as an officer in the medical corps.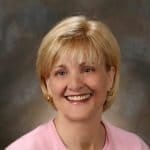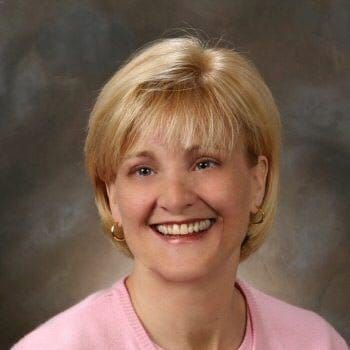 Website | LinkedIn | Facebook | Instagram 
Dr. Nancy Moyer, M.D is a board-certified internal medicine physician specializing in cardiology, pulmonology, and nephrology. Dr. Moyer graduated from the University of Minnesota School of Medicine with her MD in 1991. She's currently working as a medical content developer, writer, and editor, and has been a board member of Northern St. Louis County Habitat for Humanity since 2005. Dr. Moyer is an avid reader and enjoys spending time at the lake, walking in the woods, being near the ocean, and deep-sea fishing. She also enjoys spending time with her family.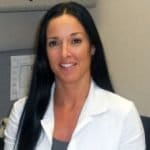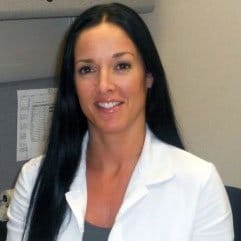 Website | LinkedIn | Facebook | Twitter 
Heather M. Duquette-Wolf, RD, CSSD is a registered dietician nutritionist and a certified specialist in sports dietetics. She has been the owner of HMD Nutrition in Scottsdale, Arizona since 1999. She started out in medical nutrition therapy and expanded her area of expertise to intestinal disorders, inflammatory disease and exercise nutrition.
She is very passionate about teaching people how to eat better (not perfect), exercise, rest and de-stress, improve energy and eliminate brain fog.
She is a results driven person that will help you to reach your goals. She has worked with thousands of clients with various results ranging from weight loss to reversing chronic disease to eliminating all medications.
Her services include one on one counseling, group lectures, corporate wellness, grocery store tours and phone consulting. Her areas of specialty are migraines, allergies, asthma, skin issues, diabetes, high cholesterol, high blood pressure, IBS, IBD, fibromyalgia, arthritis, cancer and exercise nutrition.
Website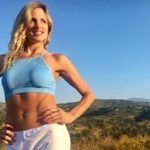 | Twitter | Facebook | Instagram 
Rachelle Caves RDN, CNSC, CPT is a Registered Dietitian Nutritionist, Certified Nutrition Support Clinician, and Certified Personal Trainer. She has ample experience providing nutrition therapy for a wide range of conditions, including obesity, heart disease, and diabetes, while helping clients achieve weight loss without counting calories or restricting carbohydrates.
Rachelle's nutrition philosophy revolves around the health-promoting effects of a phytonutrient-rich diet. She emphasizes a plant-heavy diet that excludes calorie-counting, coupled with effective exercise to prevent chronic disease and achieve a healthy body composition. She values the healing effects of plant-rich foods and movement due to her own health challenges.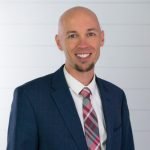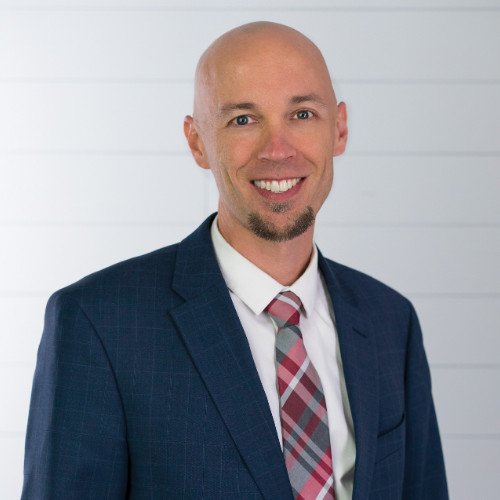 Website | LinkedIn | Twitter | Facebook
Dr. Scott A. Johnson AMP, CEEOS is one of the most prolific writers on natural medicine of the 21st century. His diverse educational background–Doctor of Naturopathy, Certified Elite Essential Oil Specialist, Certified Clinical Master Aromatherapist, and a Board Certified Alternative Medical Practitioner allows him to write and speak on a variety of topics. He has helped empower tens of thousands of individuals to realize greater wellness naturally through more than a dozen books and over 300 articles in online and print publications. He is an acclaimed international speaker and loves sharing his passion for natural medicine and essential oils with people.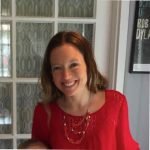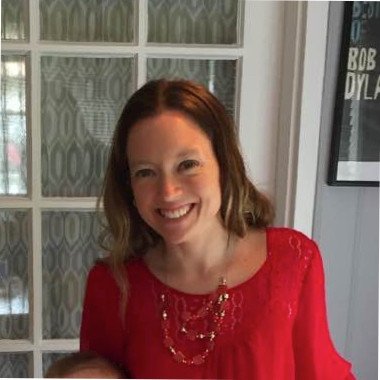 Janine Kelbach, BSN, RNC-OB is an RN, author of Entreprenurse , and business coach from Cleveland, Ohio. She also co-hosts the podcast The SavvyScribe. She started her freelance writing business, WriteRN in 2015 . She has 2 boys, a husband, and two giant Great Danes.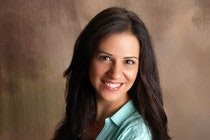 Website | LinkedIn | Twitter | Facebook | Instagram 
Girlene Coughlin, RD, LD, CPT is a registered dietitian in New Jersey, USA. She graduated with a Bachelor of Science in Nutrition and completed a 1200-hour dietetic internship from Rutgers University, where she learned Clinical Nutrition.
Girlene has experience with clinical nutrition as an inpatient, outpatient, private practice, community dietitian. She is specialized in adult weight and diabetes management, and on guiding children towards a healthy weight and on achieving good overall health while they grow.
Girlene has experience with multiple cultures and ethnic backgrounds and knows how to adapt a healthy diet to a person's specific food preferences. She is fluent in English, Spanish and in Portuguese.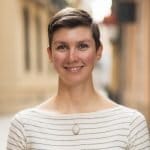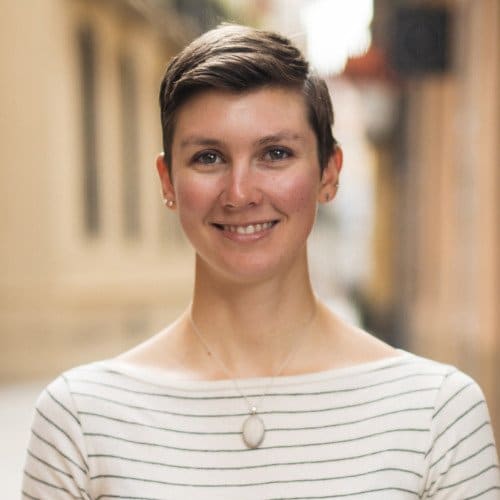 Website | LinkedIn | Facebook | Instagram | Yelp
Kristen Arnold MS, RDN, CSSD is a Registered Dietitian Nutritionist and a board-Certified Specialist in Sports Dietetics. She also has a Master's of Science in Human Nutrition from The Ohio State University. She owns a private practice nutrition counseling business focusing on performance nutrition for athletes as well as is a coach for bicycle racers with Source Endurance where she coaches entry-level to national elite-level cyclists in mountain, road, and cyclocross bike racing. In addition to nutrition counseling and coaching, Kristen is a professional cyclist for ButcherBox Cycling where she competes in national-level races across the USA and Canada.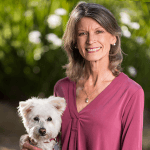 Julie Freeman (MA, RD, LD, RYT) is a licensed integrative nutritionist with graduate education in psychology, counseling and education. Post-graduate certifications include functional medicine, yoga and mind-body medicine. She works closely with other health professionals to support personal transformation. She has over 35 years' experience in the field of nutrition, counseling, health promotion and corporate wellness.
She is passionate about clean living – from the environment to the housing we live in every day and the personal connection and transformation process that each individual embarks upon through lifestyle, spirituality and emotional balance.
She has authored two cookbooks focused on balanced meals and healthy, low glycemic desserts and snacks. Julie has a passion and knack for creating meals that are eye-appealing, delicious and healthy. Her third book is about personal transformation – Sunflowers, Sapphires and Seraphim. All are available on Amazon.
Her services include telehealth, individual/family/group counseling, corporate workshops and keynote speaking as requested.
Dr Sarah Brewer MSc (Award-Winning Health Journalist) (Nutr Med), MA (Cantab), MB, BChir, RNutr, MBANT, CNHC, qualified from Cambridge University with degrees in Natural Sciences, Medicine and Surgery. After working as a hospital doctor and in general practice, she recognised that many illnesses have a dietary basis and studied for a Master's degree in Nutritional Medicine from the University of Surrey. As well as being a registered doctor, Sarah is also a Registered Nutritionist, a Registered Nutritional Therapist and an award winning health writer. Sarah writes widely on all aspects of health and nutrition and is the author of over 60 popular self-help books. Additionally, she is the Founder and Medical Director of Medilance (Guernsey) Ltd since 2005. Moreover, being a freelance medical nutritional consultant, she has over 19 years' experience in the field of pharmaceutical-quality food supplements and herbal medicines.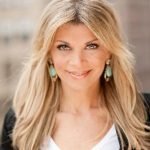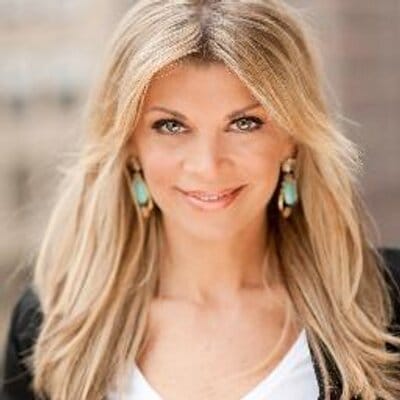 Website | Twitter | Facebook | Instagram | G+
Dr. Robi Ludwig, Psy. D. is a nationally known psychotherapist and award-winning reporter. She has been appearing on broadcast media since 1997 and is sought after for her psychological insights on a wide range of topics. She is currently the Executive Producer and Host of a Facebook Live Show out of Star Shop Studios right in the heart of Times Square, where she interviews prominent and pro-social personalities of the day weekly.
She was the relationship contributor to Investigation Discovery Network's Scorned, for 6 seasons, which presented reenactment and analysis of marital homicide stories. She also hosted two seasons of TLC's reality show, "One Week to Save Your Marriage" as well as GSN's reality game show, "Without Prejudice?".
Dr. Ludwig is a regular on Nightline, CNN, Headline News and The Fox News Channel where she talks about psychological/lifestyle issues as well as the criminal mind. She also appears on national shows such as: ET, TODAY, 20/20, ABC World News, The View, Fox and Friends, The Steve Harvey Show, Wendy Williams, Show, Neil Cavuto, and Charles Payne helping audiences and guests alike to understand the complexities of the human condition.
Her most recent book Your Best Age is Now is published with Harper One book and made its debut April of 2016.
Her book, 'Till Death Do Us Part: Love, Marriage and the Mind of the Killer Spouse, written with Matt Birkbeck is published with Atria books. It came out March in 2006.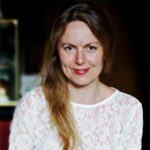 Website | Twitter | Facebook | Linkedin
Dr. Millie Lytle ND, MPH is a licensed Naturopathic Doctor, specializing in Mind-Body-Soul Medicine and chronic disease reversal for awakened souls. She fills gaps of care with Naturopathic Medicine, Integrative medicine, custom-made nutrition programs and regression hypnosis. Dr. Millie is the founder of Nat Med Coach offering a weekly Virtual Health Club (https://www.natmedcoachhealthclub.com/), as well as concierge programs with integrative teams of Licensed Naturopathic Doctors and Certified Functional Health Coaches to help her patients. She is a member of the New York Association of Naturopathic Physicians (NYANP) and sits on the Medical Advisory Board for the School of Applied Functional Medicine. Additionally, she is an independent holistic medicine professional and medical consultant with 20 years of experience in the research, science, sales, clinical use, digestibility, R&D, safety, effectiveness, compliance and regulations of dietary supplements and their formulations.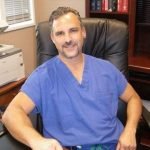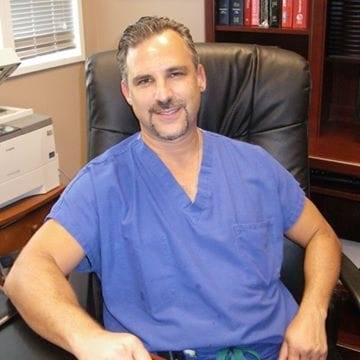 Website | Twitter | Facebook | Linkedin
Michael Fleischer, MD, FACOG knew he wanted to become an OB/GYN physician the moment he stepped on the labor floor during his third year of medical school. Treating women through all phases of their lives is what intrigued him most about the field.
He also thoroughly enjoys the diversity that the fields of obstetrics and gynecology offer, ranging from prenatal care in an office setting to performing gynecological surgical procedures.
Dr. Fleischer has been practicing in Boca Raton since 1998.
Graduating among the top of his class at UCLA, Dr. Fleischer has a Bachelor's of Science Degree in Kinesiology. He earned his medical degree at Tulane University in New Orleans, and his internship and residency were spent at The University of Texas at Houston, where he became chief resident.
Dr. Fleischer is a Fellow of the American College of Obstetricians and Gynecologists (FACOG) and a member of the Florida Medical Society and the Palm Beach Medical Society. He serves as chairman of Boca Raton Regional Hospital and was recently recognized as Physician of the Month.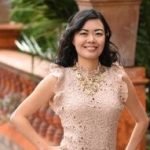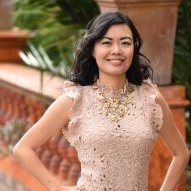 Website | Media | PR | Linkedin | Twitter
Dr Perpetua Neo (DClinPsy, UCL; MPhil, Cambridge) is a psychologist & executive coach or international expert in mastering the time, minds and sleep of Type A High Performers. DrP is regularly consulted on Forbes, Business Insider and ELLE, and her work on Mastering Your Psychological Capital is available in 33 languages. She is an invited private practitioner for the British Armed Forces. DrP works in English and Mandarin-Chinese, blending cutting-edge neuroscience, psychology and ancient wisdom. In addition, she has a diploma in naturopathy with over 9 years' experience.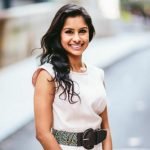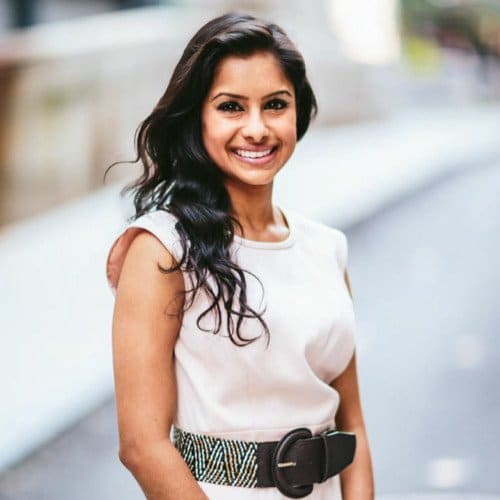 Website | LinkedIn | Twitter | Facebook | Instagram
Dr. Bindiya Gandhi is double boarded by the American Board Family Medicine as well as the American Board of Integrative and Holistic Physicians. She completed her family medicine training from Georgia Regents University/Medical College of Georgia June 2014. She completed her undergraduate training at the University of Georgia with Bachelors of Science in Biology and Psychology in 2004 and her Doctor of Medicine at American University of Antigua College of Medicine in 2010. She completed an Integrative medicine fellowship at the University of Arizona with Dr. Andrew Weil in 2016. She also completed Functional Medicine Training with the Institute of Functional Medicine in 2017.
Her interests include integrative, holistic and functional medicine, women's health, preventative medicine, international medicine and health care reform. She's also a certified yoga instructor and reiki master. She used to  practice emergency medicine as well. When she's not working or writing you can find her in the kitchen cooking, doing yoga or enjoying time with her family and pup.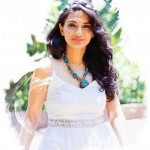 Website | Twitter | Facebook | Instagram
Neha Ranglani is a nutrition and lifestyle educator, YouTuber, blogger, speaker and a plant based food coach.. she believes that our body has a magical power of healing provided we supply it with the right fuel in terms of food and thoughts.. she is a fat loss expert and has helps thousands of people reduce weight, reverse diabetes, thyroid,  cholesterol , Pcos and any health issue they seek help for!! According to her, it's all in our hands..we are the creator of our own health and for that we need to be educated about our body which is what she aims for..to make everyone health independent.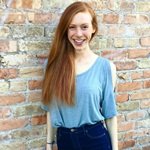 Website | LinkedIn | Twitter | Facebook | Instagram | Pinterest
Dr. Annie Markowitz is a weight-loss expert, wellness coach, and founder of the popular recipe website, www.VegAnnie.com. Her love for health and wellness began when she discovered the plant-based lifestyle in college, which helped her lose over 75 pounds and led her to pursuing and obtaining her PhD in Nutrition from the University of Texas at Austin. She is passionate about helping others achieve a healthy, sustainable lifestyle that will lead to a long, happy life!
MEET OUR TEAM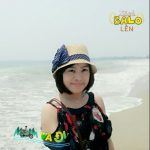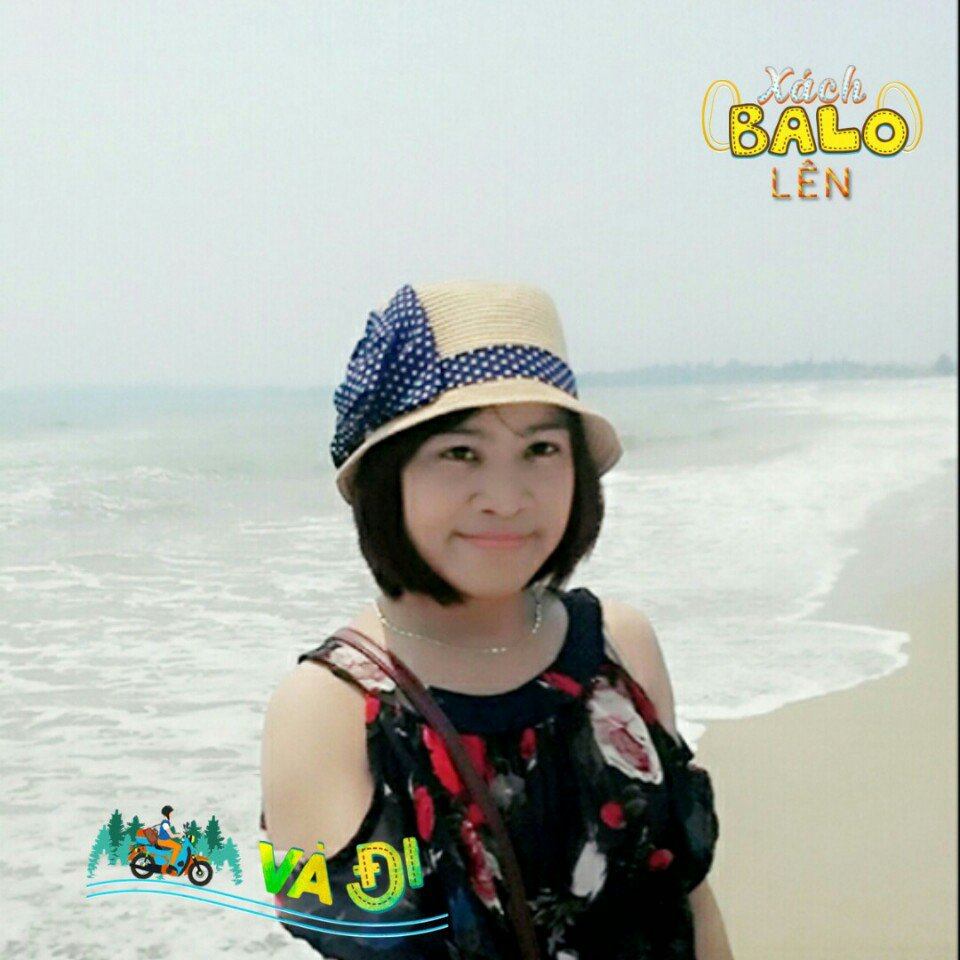 Mai Hoang – Editor-in-Chief of AllRemedies.com. She loves writing and blogging. Mai Hoang is an extremely detail-oriented & highly responsible person. Also, she has a positive attitude & always desires to learn new things and ideas.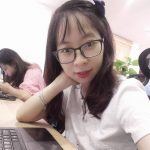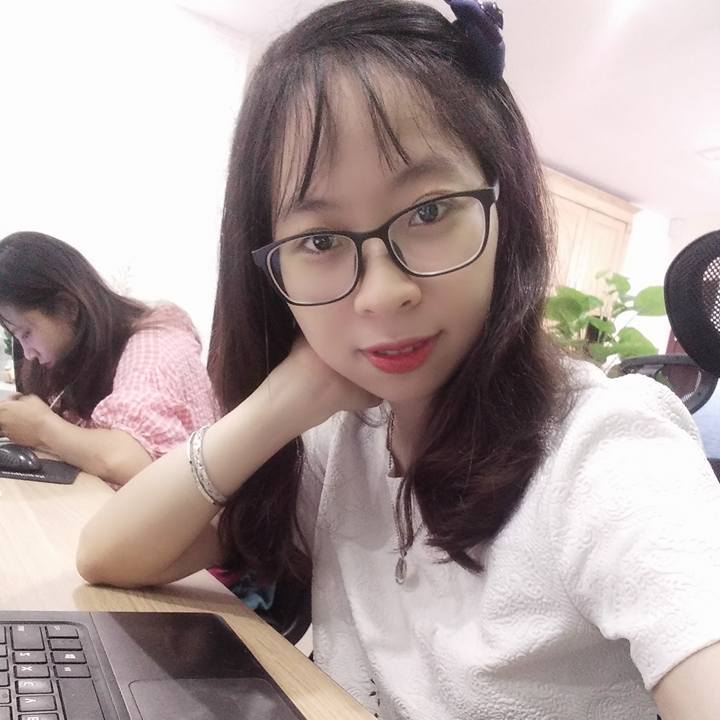 Nga Vu – Editor of AllRemedies.com. She has a keen interest in food and health. As an editor of AllRemedies, Nga Vu is fascinated in helping people around the world understand how natural remedies can heal our bodies and make us beautiful. Moreover, she also loves the power of herbs.
PRESS/NEWS
Welcome you to our great site. AllRemedies contains numerous news and press related to health, beauty, natural remedies, and amazing tips and techniques that can build your healthier, stronger, and more beautiful life.
ADVERTISING POLICY
AllRemedies's mission is to assist your pursuit the healthy and beautiful life. We hope to provide you informative, approachable, and helpful content that guides and inspires you to make the best choices for you and your family.
Our site will allow funding from advertisers. We consider it an effective way to broaden the topic areas, bring more excellent experiences, and cover more aspects. It also helps the reader to be exposed to a wide range of advice and recommendations from experts. However, be sure that you understand our advertising policy before being our advertising partners.
Read and follow these specific guidelines:
1. We determine the ads
Our editors are responsible for choosing the types of ads that can be displayed on Allremedies.com. Besides accepting the proper ads that meet our regulations and policy, we have the right to reject, delete, or cancel any ads on AllRemedies.com for any reason and at any time. But to let advertisers know about our cancellation, rejection, or removal of any ads, we will send the notification email to the advertiser and an explanation will be attached to clarify. We also have the right to choose the placement for ads on AllRemedies.com.
2. AllRemedies does not endorse any products advertised
Although we allow product advertising to appear on our site, an endorse of the services or products advertised are not accepted. So are the ads for the company that distributes, manufactures, or promotes these services and products.
3. Certain types of ads are not allowed to appear on our site
The ads that are in poor taste or are inaccurate will not be accepted on our site. The accepted ads need to meet the principles and rules determined by the Food and Drug Administration (FDA). Moreover, the advertised products or services must be readily available in the market. Any ads for products that are illegal, harmful, or objectionable will not be permitted by AllRemedies. We only accept the ads that do not have deceptive, fraudulent, or offensive material. The material that ridicules, misrepresents, or affect people or groups on the basis of color, age, national origin, religion, race, sexual orientation, sex, or disability. We have the right to reject the ads that are related to firearms, alcohol, fireworks, ammunition, pornography, gambling, or tobacco. The ads appearing on our site must represent for the specific advertiser.
4. Ads and editorial content on our site clearly maintain a separation
We definitely make a distinct separation between ads and editorial content. All ads appearing on Allremdies.com must be unambiguously and clearly identified. Clicking on any ad, readers can go to a sponsor's resource center or an advertiser's site. The sponsor's resource centers will be labeled with the name of the sponsoring entity.
5. We separate the sponsored and nonsponsored content on our site
On our site, sponsors from credible research and trusted organizations, service providers and manufacturers are permitted. These sponsorships not only bring financial benefits to Allremedies but also ensure readers of our site to access current information on medications, health and beauty services, and treatments. Any sponsored content will be reviewed by our editors before placing on our site. We will maintain a distinction between the sponsored content and AllRemedies's own original editorial content.
• Sponsored content: Sponsored content is the content written by Allremedies, and its topic is
related to an advertiser. We control the advertising content and no broad topic area created by any advertisers are on our site. The sponsored content can be labeled as "sponsored by", "sponsored by our partners", or "brought to you by".
• Native advertising: Native advertising is the ads or links that lead to other content. Clicking on these links on Allremedies.com, you can go to a sponsored owned page. You can see these links in the space between AllRemedies's paragraphs. These links can be labeled as "paid for by" or "sponsored".
• Co-branded content: Co-branded content having a sponsor logo on the article, page, video, and other content is made in partnership with the sponsor. This content contains promotions, products, or links that lead to an advertiser's site. Co-branded content can be labeled with a sponsor logo such as "created in partnership with SPONSOR NAME".
• Social media posts: these social media posts are represented in Allremedies' social media channels. These social media posts can be labeled such as "#partnerPromation", "#sponsored", "#HLsponsor."
• Brand pages: Brand pages are made by our advertisers or sponsors. This content is not reviewed by Allremedies and is hosted as a viewer resource. It does not imply endorsements or recommendations. This content will be labeled as "paid for by".
6. The content which belongs to a co-branded program is clearly distinguished
AllRemedies allows the ads for services, products, or organizations that meet our mission. We accept these ads for the quality and content as we feel it is valuable and interesting to our users. Allremedies will receive the payments when users buy or sign up for service or product. However, our site does not provide the services and products. The content of a co-branded program does not undergo the medial review by Allremedies. This content is labeled "AllRemedies and our partners will receive a portion of revenues when you purchase the service or product through a link above."
CONTACT US
For any medical question
Please be aware that we're unable to provide any type of personal health-related or medical advice, we do offer the following options. Visit our Home Remedies Index for health topics directory.
In case you're facing a medical emergency, please visit your nearest urgent care center or call your local emergency services immediately.
For reporting inaccuracy within our content, troubles in using our site, and partnership opportunities etc.
Please email to let us know. We normally response within 1-2 business days.
For advertising on AllRemedies
Please visit this page to learn more.
For requesting an article
Please visit this page to learn more.
For signing up our newsletter
Please visit this page to subscribe to our newsletters.
To connect and join with the AllRemedies community
Please visit our: Facebook page  |  Youtube Channel  |  Pinterest  |  Twitter  |  Google Plus 
Seattle, WA Office