How To Start A Home Remedies Blog – AllRemedies.com
Are you interested in the home remedies and reading home remedies blogs? If yes, you are the same boat with many people living in the world.
However, the huge difference is that how many of beauty and health lovers have a brave idea of starting a home remedies blog. A home remedies blog is an excellent idea combining your love of beauty, health, and blogs together. It is a place that you can share your tips and techniques on how to be beautiful and healthy using home remedies, herbal remedies, and superfoods with many people around the world. It is awesome, is not wait?
So, why do you have to wait? Make a dream of building a home remedies blog right now.
In order to starting a home remedies blog, you do not need to attend any classes or know what it is. You just need to follow a few steps below and your own blog will be ready within 15 minutes. You'll be up and running with your own home remedies blog before you know it.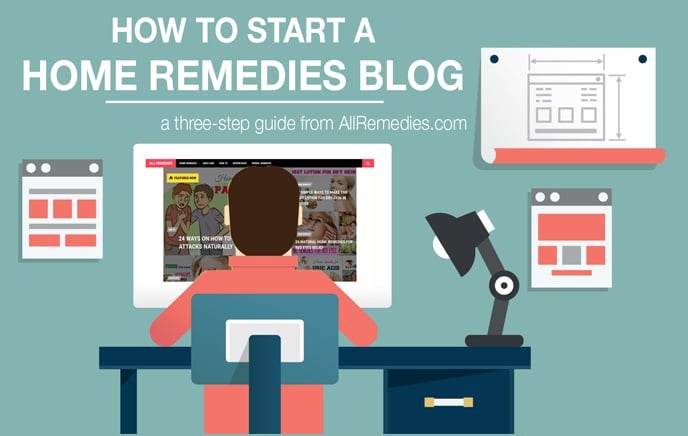 Let's go!
Disclaimer: Before letting you read this instruction, I would like to note that some links below are affiliate links. Therefore, I will earn a commission if you make a purchase through those links. These services are recommended because of their helpfulness and convenience. Moreover, they belong to trusted companies with well-established reputation.
Here are the three steps to home remedies blogdom:
The first thing bloggers should know is the domain name. It is not as complicating as you think. Actually, this part is fun. The domain name is used to identify your personal brand. For example, microsoft.com is the particular domain name. A domain name needs to have a suffix in order to represent the top level domain. There is a variety of suffix, for example, edu (educational institutions), mil (military), gov (government agencies), net (network organization) and com (commercial business). However, you don't need to worry about this. If you have any possible names emerging in your head, you just head to Bluehost, which will help you to see whether your domain name is available. Enter your name in the box.
In the next step, you will be asked to choose a plan. Because you are a starter, I would like to suggest the Starter Plan. I also suggest you choose to pay one lump sum instead of monthly, it will save you a bit of cash.
After making sure that your name is available with the help of Bluehost, hosting a domain name is required in order to display your blog. Hosting a domain name is like you rent a space. Bluehost can offer ideal rates and provide you a free domain name.
It is great, is not it?
Hosting with Bluehost, you will see the package information settings which look like that.
Bluehost has The Domain Whois Privacy that can protect your private information such as your phone number and your personal address from being shown to the public.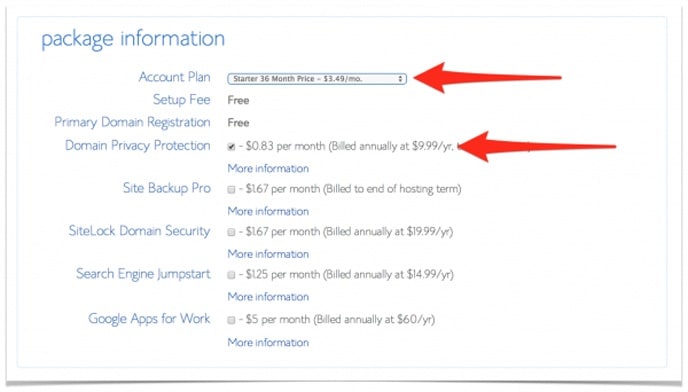 Installing WordPress is the second step of starting your own home remedies blog.
Asking for a blogging software, it is impossible not to mention WordPress. WordPress is highly recommended comparing to other platforms due to its convenience to install and maintain in the long run.
Here are the steps you should follow.
Firstly, login to Bluehost. In the Website Builder section, find the logo of WordPress and click on.

Secondly, find the "Do it yourself FREE" section on the next page and click the "Install" button.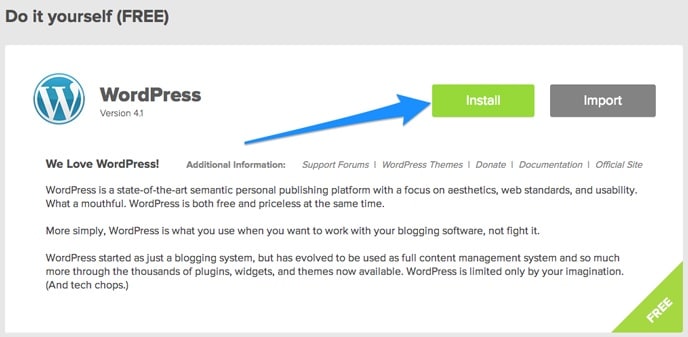 Next, find the "Check Domain" button and click on.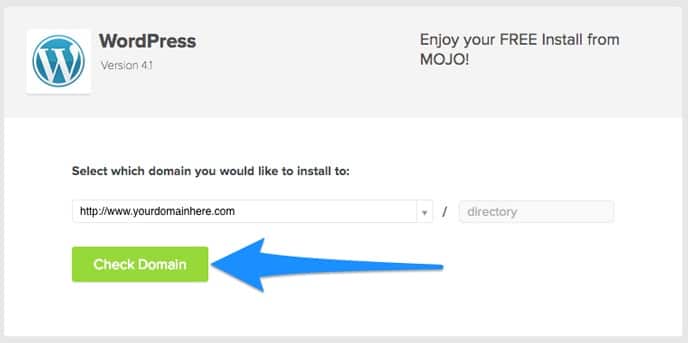 Read the terms and conditions. If you agree, stick on "I have read the terms and conditions of the GPLv2'' and click the "Install Now" button.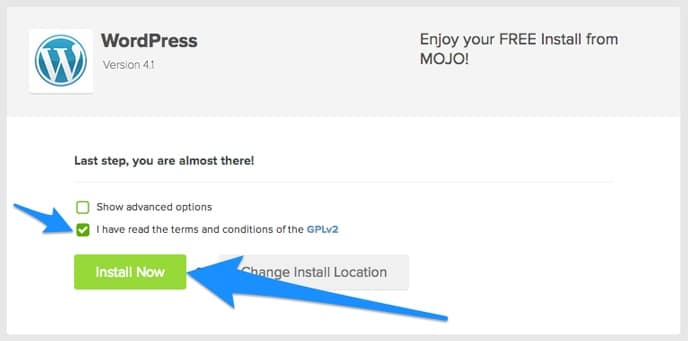 When you receive the message saying ""Your install is complete!", you click the "View Credentials" button and then on the next page, write in the box your URL, admin URL, username, and password. You are able to change the information to something more memorable or impressive later if you want.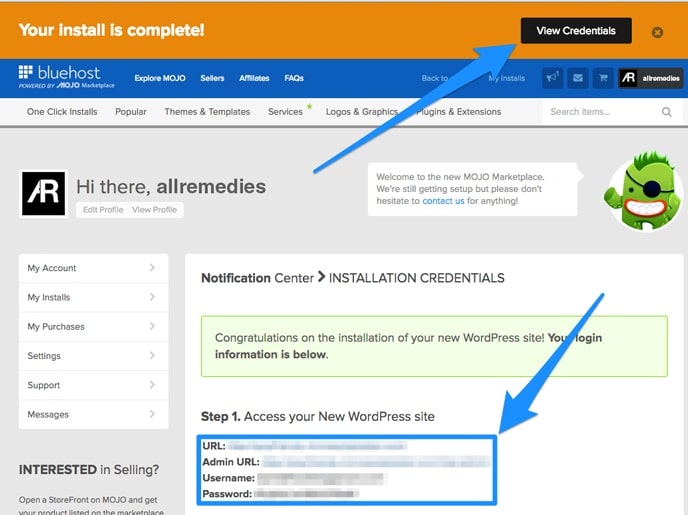 Copy your admin URL and paste into your web browser. A login screen looking like that will appear. Type your Username and Password which are written in the previous step.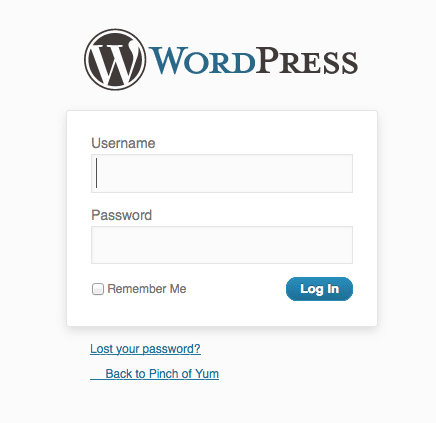 Now, you can login to your own blog. Congrats!
Now, you have your own blog where you can write and share anything you like. However, it is not done completely. And, you need to spend a few minutes decorating your blog to make it pretty. There are tons of free WordPress themes for you to choose in WordPress. If you want to find a premium theme, I would like to suggest some options.
The Thesis Theme – It has a flexible design and I love it. It allows you to add widgetized areas to your website. You just need to drag a box to the skin editor. Moreover, it also has many other unique features, which will win the heart of anyone.
The Genesis Framework – There are a plenty of WordPress theme frameworks you can choose. However, the Genesis framework is highly recommended because of its simple but robust design. With this framework, you can add as much as options you want. The Genesis Framework is able to give the website the search-engine-optimized (SEO) and secure foundation. If you purchase the Genesis Framework you have made the best decision ever.
Elegant Themes – Beside the two above premium themes, the Elegant Themes are also high recommended. They have the beautiful design, offer different options and it is easy for you to use. You should take a look before making a smart decision.
3B) Optional Step   
A free e-book named "Herbal Remedies For Skin, Hair & Health Conditions" is writen for understanding basic knowledge of the herbal remedies, the relation, effects and usages of the herbs for medical condition treatments and health improvement.
In order to download this free e-book, you just need to click here and then join the Blogging Tips newsletter.