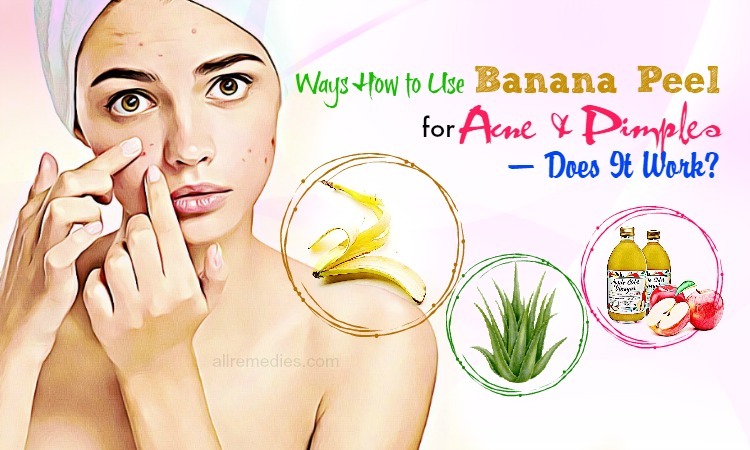 11 Ways How to Use Banana Peel for Acne & Pimples – Does It Work?
Overview
Acne is a common beauty issue that affects many people regardless of age and gender. According to a pilot study by American Academy of Dermatology, acne happens when the oil in the skin combines with dead skin cells, bacteria, and debris, clogging the skin's pores [1]. Hormonal changes, heredity, certain medicated drugs, a bad diet, and stress are common factors causing an acne breakout. To deal with acne, many people use oral antibiotics or topical medicated ointments, but they often provide short-term relief and are expensive. Instead, you can also use many effective and safe natural remedies to remove acne at home. Banana peel is one of such remedies. Let AllRemedies.com help you discover how to use the banana peel for acne and pimples.
See also: 55 Foods That Cause Acne Breakouts In Adults
What Make Banana Peel Good For Treating Acne? Does It Work?
According to a study, banana peels contain a component named starch, which dries out the excess oil or sebum under the skin, thus preventing acne effectively [2]. Another study reports that banana peels are rich in antiseptic, antibacterial and antimicrobial properties, which kill the fungus or bacteria causing inflammation & other discomforts of acne [3]. Besides, it also is loaded with calcium, iron, and magnesium so that it can soothe the irritation, redness, and inflammation related to acne. Plus, it is an excellent skin exfoliator, which fades the oil, dirt, debris, dead skin cells, and other impurities clogging the pores. Another research also shows that banana peels come with the antioxidant lutein, which prevents the damage of free radicals to the skin, thus aiding in acne prevention [4]. Moreover, it also assists in maintaining the skin smooth, supple and clean, as it works as a natural moisturizer.
Top 11 Ways On How To Use Banana Peel For Acne And Pimples Treatment You Should Know
There are many ways to use the banana peel for acne & pimple treatment. In this article, we talk about some of the best methods on how to use banana peel for acne and pimples.
Read more: 28 Best Natural Acne Cures at Home That Work Fast
1. Apply Banana Peel Directly
This way is very simple to follow at home. Try the process below:
Things you need:
AllRemedies Partner Solutions
Keep Asking Questions Until You Get The Answer You Need!
The Medical Experts are all here to answer your questions online or with a phone call.
Ripe banana – 1

A soft cotton towel
Process:
Firstly, rinse your face by using fresh water & mild soap. This step helps to eliminate impurities on the skin. Then, use the soft cotton towel to pat your face dry. Cut the peel of the ripe banana into small pieces and gently rub its inner white part onto your affected areas. After that, use another peel piece and repeat the process. Do not rinse or wash your face when done with the peel. Keep it on overnight and the next morning, wash your face. For best results, repeat the same process every day before your bedtime for about 2 weeks.
Learn more: Are You Embarrassed By Your Pimples & Forehead Acne Skills?
2. Baking Soda And Banana Peel For Acne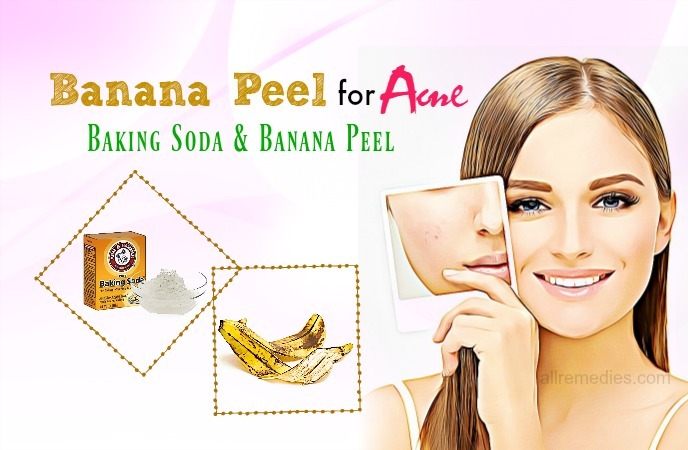 A study shows that baking soda is a gentle exfoliant that fades dead skin cells and is also a great antibacterial that destroys the infection [5]. Besides, baking soda also aids in neutralizing the activities of bacteria responsible for acne before they infect the skin. Along with that, it helps to prevent scars and pigmentation. To make use of baking soda & banana peel for acne, follow the steps mentioned below:
Things you need:
Ripe banana peel – 1

Baking soda – ½ tablespoon
Process:
Take the ripe banana peel and mash it into a thick paste with a fork. Then, mix 1 tbsp of the mashed banana peel paste with the baking soda together. Thereafter, add water to this mixture once drop at one time and often stir to get a thin paste. Apply this paste on your affected regions with a cotton ball in gentle circular motions. Rinse using lukewarm water after 2 minutes and pat the skin dry. Repeat this method daily for about 7 days.
Keep reading: 36 Natural Home Remedies for Pimples on Face
3. Banana Peel And Milk
Raw milk functions as a deep exfoliating and cleansing agent for the skin. Plus, it has the power to remove the excess oil from the skin pores and prevent it from drying out. Here's how to use milk and banana peel for acne and pimples treatment:
Things you need:
Raw milk – a few drops

Ripe banana peel
Process:
The first step is washing your face using cool water and patting dry. Later pour the raw milk into the palm and massage gently onto the skin in circular motions. Then, remove the excess milk with a dry cotton swab. Thereafter, gently scrub the small banana peel pieces onto the affected parts. Continue for 15 to 20 minutes, replacing another banana peel piece when it becomes a darker color. Leave the banana peel juices to rest for another twenty minutes before washing off with lukewarm water. The process can be followed frequently until you get the satisfied results.
Read more: 31 Ways How to Remove Acne Scars From Face Fast at Home
4. Honey And Banana Peel For Acne
As per a recent study, honey contains an anti-inflammatory effect, which can ease the redness and swelling related to acne [6]. Another study indicates that honey is a natural humectant, which helps to preserve moisture in the skin and decrease the peeling and dryness [7]. Follow the steps given below:
Things you need:
Mashed banana peel – 1 tablespoon

Honey – ½ teaspoon
Process:
Simply, smash the ripe banana peel into a paste with the support of a spoon or fork. Later combine the mashed banana peel with the honey and mix well until they incorporate together. Then, massage this resulting mixture gently on your acne affected regions in circular motions. Take lukewarm water to rinse off the application after 15 to 10 minutes and pat dry. Continue doing the process every day until you get relief.
5. Banana Peel And Aloe Vera
Due to its natural anti-inflammatory, anti-bacterial, and soothing properties, aloe vera is good for treating acne. A 1999 study reported that applying aloe vera gel topically has been proven to lower facial acne remarkably [8]. In addition, aloe vera also contains the glycol-proteins, which helps to decrease the inflammation. Furthermore, it also eases the redness and irritation caused due to acne.
Things you need:
Aloe vera leaf – 1

Banana peel
Process:
Slit the leaf of aloe vera into lengthwise at first and later scoop out the gel. Then, add the aloe vera gel and banana peel in 1:1 ration into a blender and blend for around two minutes to form a paste. Afterward, apply on your acne affected areas and wash off the application after 30 minutes with water. Continue following the application twice a day to remove acne completely.
Read more: 32 Natural Face Masks For Acne Scars At Home
6. Apple Cider Vinegar And Banana Peel For Acne
Apple cider vinegar is helpful for combating acne, reducing inflammation, and shrinking open pores because it is enriched with antibacterial, antiseptic, and anti-inflammatory properties. Apart from that, it also helps to restore and balance the pH of your skin, which is essential to inhibit skin breakouts.
Things you need:
Fresh banana peel – 1

Water – 1 tablespoon

Apple cider vinegar – ½ teaspoon
Process:
Blend the fresh banana peel into a smooth paste. Mix the water and apple cider vinegar together. Then, combine 1 tbsp each of diluted ACV solution and banana peel paste well and after that, apply it on your acne affected areas. Wait for ten minutes and rinse off the application with water. The process should be repeated once in a day.
Check also: 50 Benefits of Apple Cider Vinegar For Health And Beauty
7. Banana Peel And Rose Water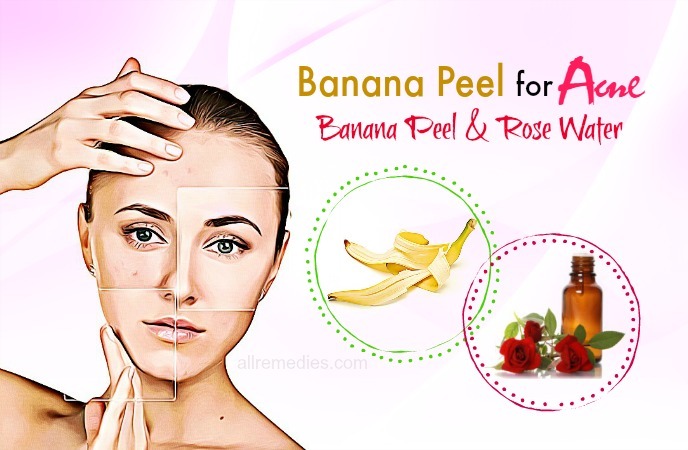 Since ancient days, rose water is a powerful remedy for treating acne. The antibacterial and antimicrobial effects in it help to clear bacteria and other germs contributing to acne. It also maintains the natural pH balance of the skin, thus helping reduce the irritation and redness. Along with that, being a natural skin toner, rose water tightens the skin pores and relieves you from wrinkles, acne scars, and fine lines. You can use rose water and banana peel for acne as follows:
Things you need:
Mashed banana peel paste – 1 tablespoon

Rose water – 2 teaspoons
Process:
Mix the mashed banana peel paste with the rose water. Later put the mixture onto your affected areas and wash off after 15 minutes by using lukewarm water. To get rid of acne, follow the procedure on a daily basis.
See also: 32 Natural Face Masks For Acne Scars At Home
8. Turmeric And Banana Peel For Acne
According to a research, turmeric is a wonderful medicinal herb, which can treat many health and skin issues [9]. Researchers in India report that turmeric helps to kill Propionibacterium acne and reduce inflammation caused by acne [10]. Know how to use turmeric and banana peel for acne:
Things you need:
Ripe banana peel – 1

Turmeric powder
Process:
Mash the ripe banana peel using a fork to create a thick paste. Later mix the mashed banana peel paste with turmeric powder in equal amounts. Add the water drop by drop afterward and often stir to get a fine paste. Massage slightly onto your affected areas and leave your application for the duration of 15 minutes before rinsing with lukewarm water. Repeat the process one time in 2 days to eliminate the acne quickly.
For more tips: Top 17 Easy Ways On How To Use Turmeric For Boils On Body & Face
9. Banana Peel And Lemon
Recent research indicates that lemon contains antibacterial agents, which help to destroy the P.acne bacteria [11]. Besides, lemon also assists in shrinking the pores and drying out acne lesions since it comes with the astringent properties. Additionally, the high vitamin C content in lemon helps to boost the skin collagen production and boost the healing process caused by acne. Know here how to use lemon and banana peel for acne and pimples:
Things you need:
Ripe banana peel – 1

Fresh lemon juice
Process:
Mash the ripe banana peel by using a fork to form a thick paste. Then, squeeze out a little fresh lemon juice into 1 glass. After that, mix the lemon juice and banana peel paste in equal amounts in a bowl. Start applying this paste onto your acne affected areas with a cotton ball or cotton swab. Rinse using lukewarm water for the duration of 15 minutes and pat dry. Try the method regularly for effective results.
10. Egg White And Banana Peel For Acne
Egg whites have long been used for treating acne as a folk remedy. It can annihilate the acne-causing bacteria thanks to its enzyme called Lysozyme [12]. Plus, they also composed of a protein compound named albumin, which serves as a natural anti-viral effect to combat acne bacteria. Moreover, they also work as a mild astringent to help tone the skin.
Things you need:
Egg white – 1

Mashed banana peel paste – 1 tablespoon
Process:
Separate the egg white at first and later mix it with the mashed banana peel paste. Then, slather this resultant blend on your acne affected areas and rinse off the residue after 20 minutes with tepid water. Apply this mixture weekly for quick results.
11. Banana Peel, Sugar, And Oatmeal
Sugar exfoliates the dead skin cells & other impurities, which unclog the skin pores because it is gritty in nature. A recent study indicates that oatmeal can combat acne & other skin problems [13]. Besides, the antimicrobial agent in oatmeal helps to kill acne-causing bacteria while the anti-inflammatory properties in it help to relieve the irritation and pain associated with acne.
Things you need:
Banana peel – 1

Oatmeal – ½ cup

Sugar – 3 tablespoons
Process:
Blend all the ingredients in a blender until it forms a smooth consistency. Massage gently onto your affected skin and wait for around 10 to 15 minutes. Use lukewarm water to rinse the application and use a soft cotton towel to pat your skin dry. Reapply two to three times per week.
To read more other such articles, please go to our main How To page. We hope that this article is helpful for you. Have you ever tried banana peel for acne treatment? Does it work? Do you know any other methods to use the banana peel for acne and pimples removal? Share your queries and experiences in the comment section provided below.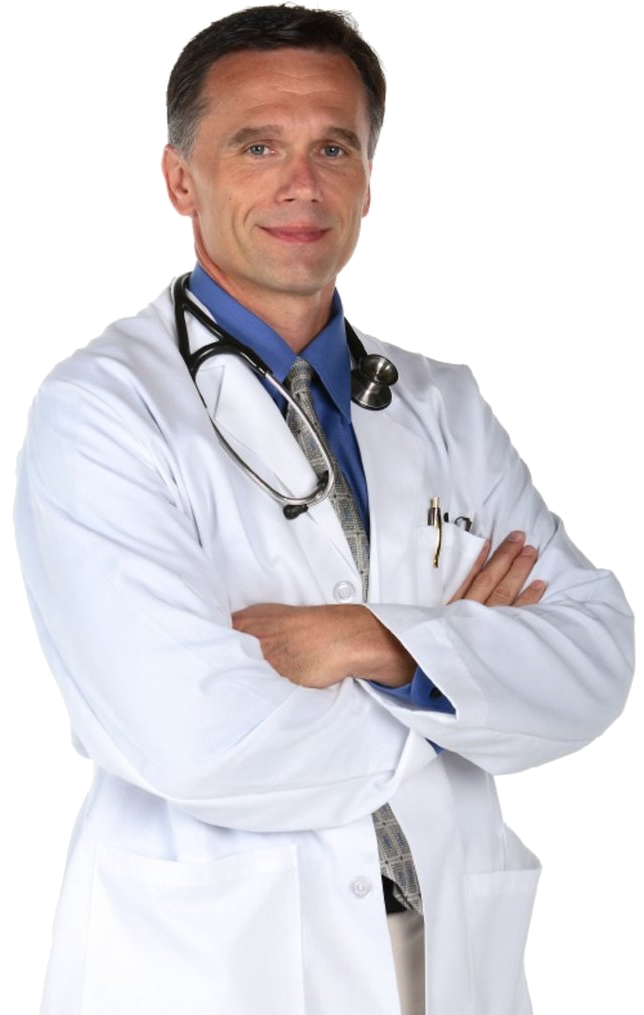 GET FREE ACCESS!
Lorem Ipsum has been the industry's standard dummy text ever since the 1500s, when an unknown printer took a galley of type and scrambled it to make a type specimen book. It has survived not only five centuries
RELATED ARTICLES
YOU MAY LIKE THIS