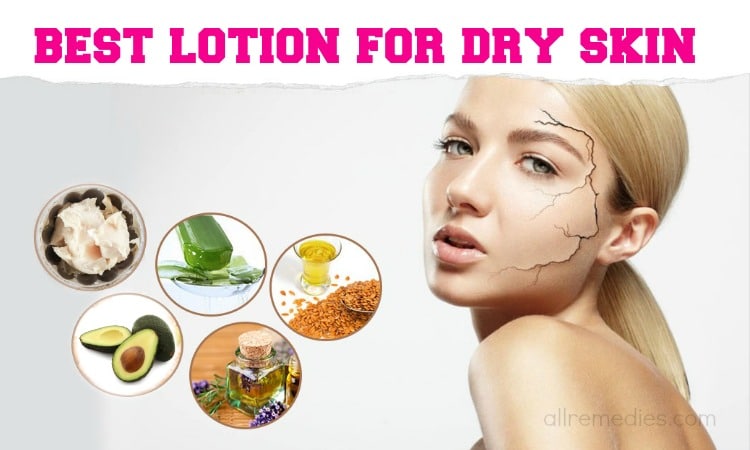 16 Simple Ways to Make the Best Lotion for Dry Skin in Winter
Winter is a wonderful time for feeling cozy, you have covered your body in the warm sweater or scarf, even sit down in front of the fire. Nevertheless, low humidity, as well as freezing temperatures, would leave the skin drier, flakier and itchier. For those reasons, everyone had better protect their skin from being dry in the cold winter. It is essential to apply some best moisturizers for dry skin in winter. If you have this skin condition, you should step up your daily habits to stay more soften.
For most of people, it is not surprised if a rosy glow comes to your cheeks in the terrible cold days in winter. The dreadful weather also brings unpleasant dryness to your skin of the face, feet, and hands. For a couple of people, the issue is worse than normal dry feelings: They acquire your skin dry, causing in cracking, flaking, even eczema (cause inflammation in some parts of the body). All of us should use some kinds of moisturizers & best lotion for dry skin that are the caring method to promote your dry winter skin so that your skin is still soft and healthy during the severe winter months.
Simple And Easy Ways To Make The Best Lotion For Dry Skin In Winter
For treating and improving both normal and dry skin on your body in the cold winter days, you can also look for some effective ways to make your skin more humid and softer on our website, AllRemedies. They may be useful home remedies that can be applied to improve and soften your dry skin in winter.
There are many kinds of moisturizers available in the cosmetic shops for the dry skin. However, they are not safe and good for your skin since they are artificial beauty products. You had better try the natural moisturizer that you can make by yourself for your skin care in winter.
Especially at this moment of the year, winter temperature makes the skin more sensitive to flaking, itching and cracking. The best lotion for dry skin can be made by mixing the items available in the kitchen to make benefits for every part of your own skin from your feet to your sensitive tissues around your eyes. They may be the essential methods to save money and keep safe for your skin.
To improve the dry skin condition in winter, add these following home remedies about the best natural lotion at your home to keep your skin fresh, moist and soft. If you have dry skin, it is necessary for you to apply the moisturizers as soon as possible. You can also take some safe moisturizing actions by using some natural low- cost solutions.
1. Shea Butter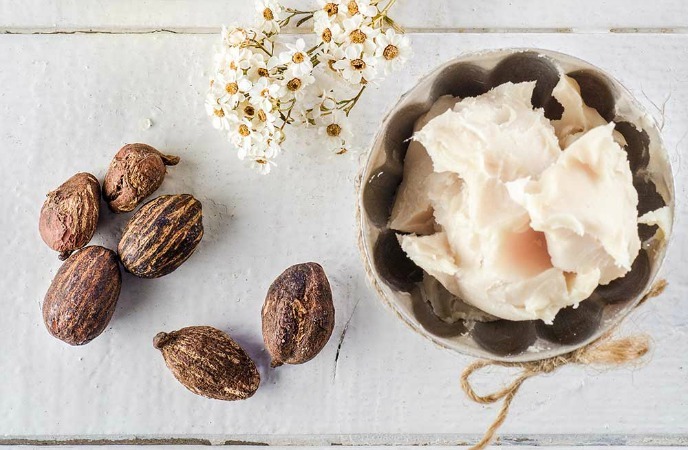 AllRemedies Partner Solutions
Keep Asking Questions Until You Get The Answer You Need!
The Medical Experts are all here to answer your questions online or with a phone call.
 You have already heard a lot about the shea butter in recent years. The shea butter is in bath soaks, body washes, shampoos, hand lotions and other beauty products. Shea butter is one of the ways to make the best lotion for dry skin in winter. It is a fat taken out from the nut of the shea tree found originally in Africa, the shea butter has been using for reducing the sore, dry skin for a long time. Shea butter dissolves at the skin temperature so that it is not only absorbed in an easy way but also includes vitamin A, which is good at repairing cracked, parched skin.
Here are the detailed guidelines on how to use the shea butter for the dry skin solution that you should try:
Mix the ingredients together (included 1 cup of not processed pure shea butter, 1 cup of coconut oil, 1 tablespoon of optional jojoba oil and 2 tablespoons of optional vegetable glycerin). Then, put them into the blender and finely ground until they are smooth. It is important to break down the block of the shea butter to make the last product smooth.

Pour off the mixture into a bowl and put them in the fridge to cool until it gets hard.

Use a hand mixer or stand mixer with the whisk, whisk the mixture cool until it carries the whipped stability similar to the whipped cream.

Avoid licking the fingers, it looks delicious, but it does not taste so good

Place the whipped shea butter in the jar with the lid, next put in the cool place.
*Note:  You should pay attention that when this mixture is too cozy it will become the liquid again.


2. Olive Oil
If you do not have much time to arrive at the beauty stores to look for some moisturizing products or just want to save money. Normally, you can find many types of gentle oil available in your kitchen. Of course, olive oil is one of the wonderful natural moisturizers that used to soften your dry skin areas in winter. It also contains anti- inflammatory ingredients that can be useful for the reddened skin.
Read also: benefits of olive oil for skin
You can see some following steps to use it:
Scrub a thin layer of olive oil under the normal moisturizer.

Let it immerse for a half an hour before you take a bath or shower, scuff some liquid of olive oil on your legs, hands and other areas with dry skin and lightly massage. After that take a bath or shower and next apply a light moisturizer.

Take out two tablespoons of olive oil and mix them together with four tablespoons of brown sugar and one tablespoon of honey.

Put this homemade natural composite on your dry skin for a few minutes.

Take a bath and next apply a light lotion.
Read more: Top 25 natural home remedies for itching skin rashes all over body 


3. Milk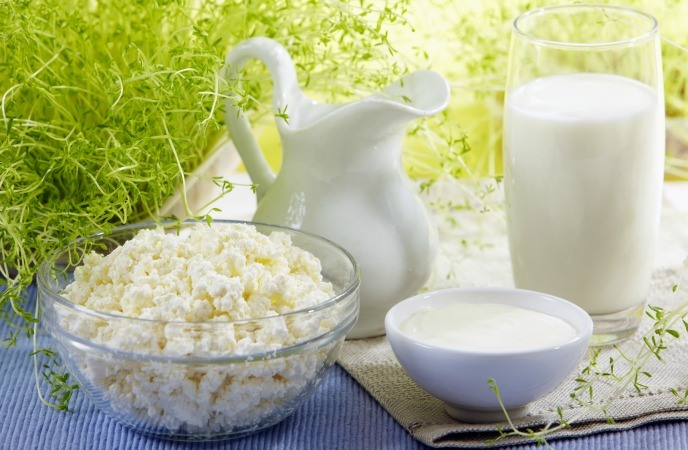 Milk is the popular product in the market. It is one of the ways to make the best lotion for dry skin in winter. Milk can help prevent the early aging, remove dust on the face, make your face look so bright, nourish and soften your skin as well as get rid of dead skin issues.
Let pay attention to the way to apply it:
Mix four tablespoons of milk, lemon juice and few drops of rose liquid.

Apply this lotion all over your body.

Leave it about ten minutes and after that remove it with warm water.
See more: Natural homemade moisturizer for dry skin: 16 solutions
4. Coconut Oil
Coconut oil is also one of the great ingredients for beauty along with olive oil and milk. Most of the simple lotions with this oil are good for improving the dry skin because it includes the good total of the fatty acids that compensate for any loss of skin moisture.
You can see some following ways to use it:
– Dab warm coconut oil lightly on over your body before sleeping.
– Remove it in the morning.
– Do this one time a day to get the smooth and soft skin.
– Put on the coconut oil on the dry skin after you take a shower or bath. When the skin is gentle, warm and soft from taking a bath, coconut oil will be more effective in absorbing.
– Repeat it daily to get the best effect.


5. Milk Cream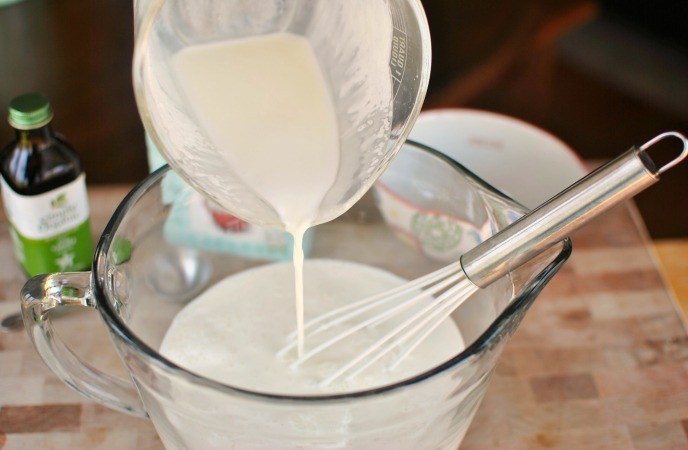 Milk cream is one of the simple ways to make the best lotion for dry skin in winter that you should not pass on. The lactic acid exists in the milk cream will help peel the dry skin. The gentle nature of milk cream also can help preserve your skin's pH levels. It will be an excellent lotion.
Here are the ways to dab it:
Use one teaspoon of milk, two teaspoons of milk cream and a few drops of lemon juice. Mix them together. Scrub it on your legs and hands. Before you take a bath or shower, you had better leave it on your skin for a while. Repeat this way one time a day.

Add three or four tablespoons of gram flour into milk cream to create a thick paste. Next, apply this kind of paste on the face, legs and hands. Before you wash it off with warm water, you had better leave it on your skin about fifteen minutes.
6. Edible Remedies
In your home, there are many effective solutions to treat the dry skin in winter. It is cheaper, safer and more healthful. Some of the available items can help improve the skin's health and physical appearance from the inside when you applied them on the outside. Both of the best things are milk- based product and honey including cream and yogurt:
Honey is going to act as an antioxidant and antibacterial to increase the immune system when you put it into the tea. As slathering some lotion on your face and your body, leaving it in about ten minutes and showering it off, it will give the smoothness and softness to your dry winter skin.
See more: Honey for skin care- 34 benefits and uses of it for skin
In addition to this, yogurt is also an anti-inflammatory and antioxidant properties that can loosen the tightness and take off the itchiness when the skin dries out. Let do the same way as honey, scrub it in, let it immerse and wash off. Moreover, you can mix yogurt with other edible ingredients like avocado, cream and oatmeal to make a personal treatment to the skin's necessary needs.
7. Avocado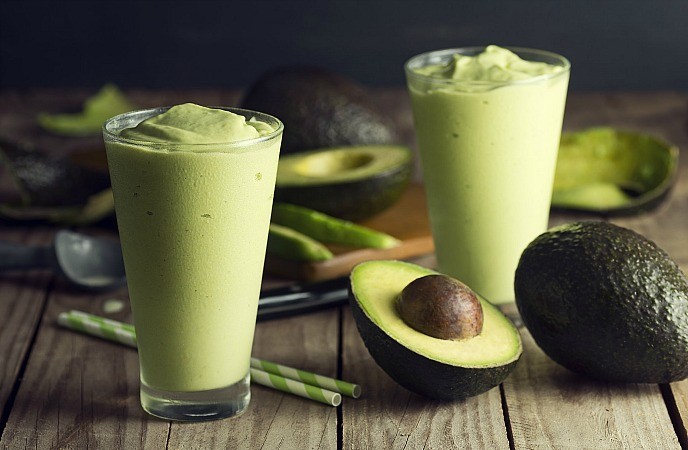 If you do not have much free time or money going to the beauty spa, you had better make the homemade face masks with avocado to take care of your skin more effectively. Avocado is not only a wonderful food for the human health but also a great ingredient in most recipes for beauty.
Here are the basic steps to apply it:
Grind it up.

Mix it with some kinds of the following products like olive oil, honey or egg whites.
The avocado mixture will absorb on your skin deeply. The antioxidants and vitamins in the mixture will help nourish and soften your skin. This mixture is also good at decreasing the physical appearance of aging even so skin irritations, such as rashes, acne, sunburn, and eczema.
8. Cucumbers
Cucumber is one of the ways to make the best lotion for dry skin in winter that you should use frequently. When you are very busy, you have a few time to sleep, you have many late nights, the puffiness and dark circles appear around your eyes. You should put some several slices of cucumber on both of eyes.
Its ascorbic acid will take out the exaggerated moisture that makes your eyes swollen since it can nourish your dry skin.
9. Almond Oil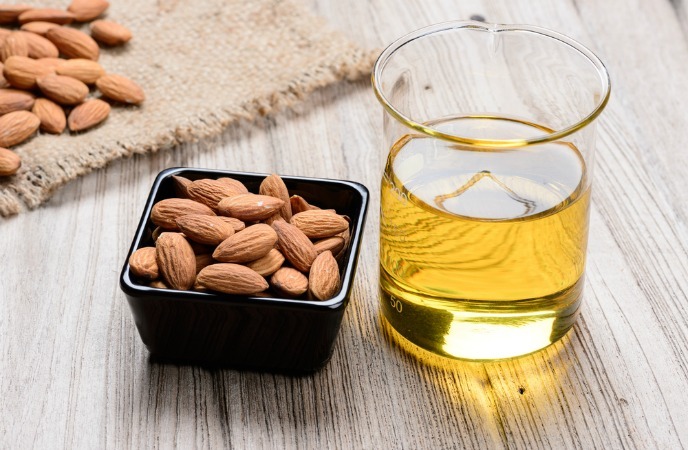 Almond oil is one of the ways to make the best lotion for dry skin in winter that you do not pass on. Using almonds is to decrease the risk of heart attack, protect arterial walls from damage, build strong bones and teeth, make low cholesterol levels, help lose weight, control levels of blood sugar, improve brain function, nourish the nervous systems, and reduce the opportunities of cancer- especially in colon cancer. In addition, almond oil can also be used to improve the physical appearance and the condition of our skin. Almond oil is rich in Vitamin E with the most powerful lubricator for dry skin.
You can do as the following steps:
Make some pure almond oil heat in a bowl.

Put this warm almond oil all over your body before you take a shower or bath.

Let it immerse into your skin for thirty minutes

Wash it off with warm water after that.
10. Lemon Juice
 You should apply it onto the skin frequently. It not only make your skin tighten but also lighten scars, blemishes, freckles and other discolored spots. This juice is also very rich in vitamin C, one of the necessary vitamins for the skin regeneration.
Here are the detailed guidelines on how to use lemon juice for dry skin treatment that you should try:
Just place some lemon juice on the dry skin areas for ten or fifteen minutes;

Next, wash off with lukewarm water.
11. Aloe Vera
Aloe vera is one of the ways to make the best lotion for dry skin in winter that you should care frequently. It is a green plant with antiseptic, antifungal and soothing properties that can help fight against irritated, dry skin as well as prevent from flaking. This easy treatment is going to moisturize the skin and create the protective barrier to keep the skin clean and clear from the impurities.
Here are detailed guidelines to use aloe vera as a kind of lotion:
Cut a fresh leave of aloe vera and extract the gel get out of it.

Put the extracted gel on the dry skin. Ensure to leave the gel on the skin from ten to fifteen minutes.

Remove it off by using warm water.

Repeat this recipe two times a week to get the most effect.
12. Oatmeal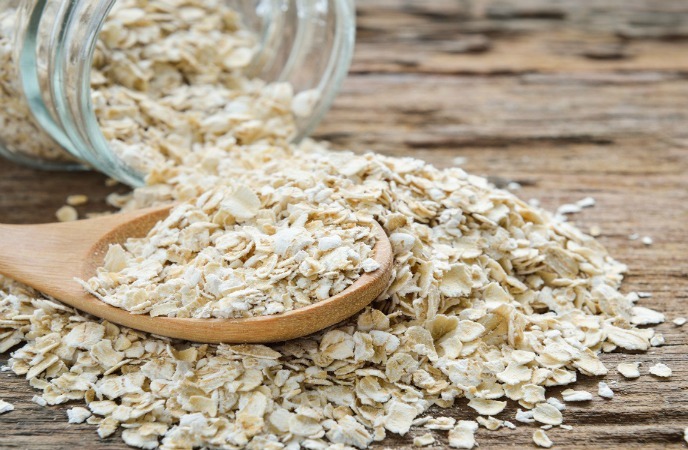 One of the easy ways to make the best lotion for dry skin in winter that you should try is oatmeal. Many people are using oatmeal to get the humidity and improve the dry skin. Moreover, the high level of the protein ingredient in oatmeal will give the safe protective fence on your skin, which interfere with the loss of water and help conserve the humidity. In addition, oatmeal also has antioxidant and anti-inflammatory properties that may be effective for the health of the skin.
Here is the method that guides you on how to use oatmeal for dry skin care in winter:
Take a cup of oatmeal in the bathtub with lukewarm water. Add some drops of lavender oil in it. Have a bath or shower by immersing for fifteen to thirty minutes. Apply this solution once a week.

Mix a cup of oatmeal, a mashed ripe banana, and a little bit of warm milk liquid to create a facing mask. Put this smooth paste onto your skin and let it leave on for ten to fifteen minutes. Wash it off with cold water. Apply this recipe one time a week.
13. Herbal Natural Moisturizer
By mixing some several natural oils like calendula oil, rose oil, and chamomile oil, you will get the sweetly scented moisturizing lotion. This luxurious cream is so fragrant and sweet. It is one of the best lotions for dry skin in winter days.
You can process this natural cream according to the following steps:
Mix four ounces sweet almond oils with one ounce of vitamin E oil in a pan. Heat them in low firing temperature (not in boiling). Add more beeswax (one ounce of beeswax) gradually and continuously stirred. Put one ounce of jojoba oil more, and stir constantly until it is mixed well. Add one ounce of coconut oil, after that stir slowly.

Take out the pan from being heat. Add 1/8 teaspoon oil of chamomile, 1/8 teaspoon oil of rose, and 1 teaspoon oil of calendula. Then stir this mixture to get the smooth manner.

Pour the mixture into the glass jars after it has cooled. Then, close them tightly. Put them in the fridge.
14. Light Moisturizer Recipe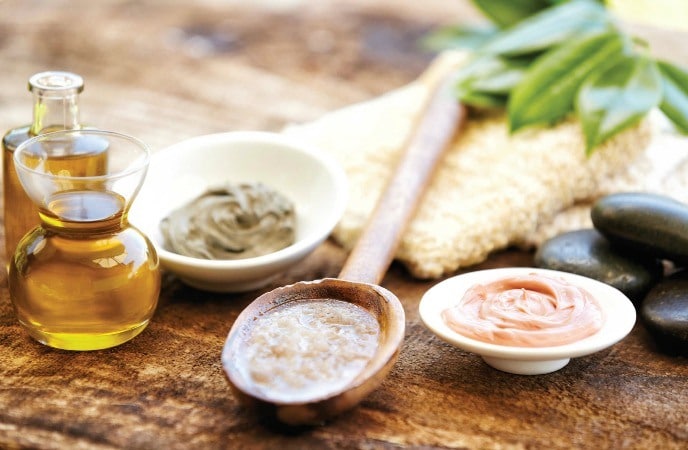 At any time when the dry skin is essential for being moist and refreshment, you had better apply this gentle natural homemade moisturizer.
You can make your own homemade moisturizer by using several simple natural ingredients. As you know, the glycerin will act as a humectant to soften the skin. It absorbs the moist from the air to the skin. Do not put them into the fridge, but for maximum potency and freshness, use this gentle natural homemade moisturizer, at least, six months.
Here is the method that guides you on how to make the homemade moisturizer for dry skin care in winter:
Mix two teaspoons of vegetable glycerin,a half of distilled water cup, five drops of lemon, geranium, grapefruit or even rosemary oil.

Put those above ingredients in a container and shake them continuously to make the mixture.

Store them in a glass bottle. Apply to throat and face one time a day by using a cotton pad or by spraying lightly into the dry skin areas. Let it some minutes to dry. Shake well before each of usage.
15. Creamy Cocoa Butter Lotion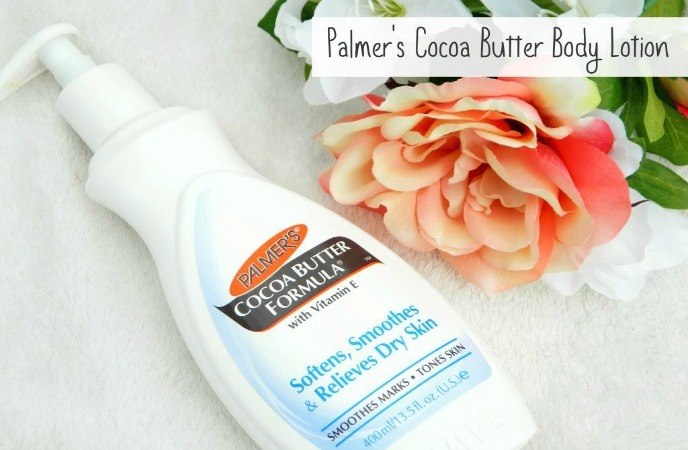 This lotion of creamy cocoa butter is not greasy, hydrating, and deeply moisturizing. It makes the dry skin so silky and soft. The way to make the best lotion for dry skin in winter that uses creamy cocoa butter also gets more and more popular.
The cocoa butter lotion is made by mixing between some natural ingredients, including coconut oil and cocoa butter. It is not essential to reserve this mixture in the cold container (like the fridge). It will be better if you use it within thirty days. However, if you keep it in the fridge, you should use it from three to six months.
Here are the simple guidelines on how to use cocoa butter as a lotion for the dry skin:
Mix the base essential oils (including 7 tablespoons of almond oil, soybean oil, macadamia nut oil or apricot kernel oil), 2 tablespoons of beeswax, 1 tablespoon of cocoa butter, and 1 teaspoon of anhydrous lanolin together. Put the mixture in a saucepan. Heat them in low firing temperature until the beeswax and cocoa butter have already melted. In another saucepan, warm 9 tablespoons of distilled water and 2 teaspoons of vegetable glycerin.

Remove both saucepans from being heat and let them cool that equivalent to the temperature of the body, until the wax, oils, lanolin and butter mixture starts thickening and create opaque color. It may have the same as a loose and soft cream. Depending on the temperature of the kitchen, it will take 5 or 10 minutes.

Pour the wax, oils, lanolin and butter mixture in the blender instantly. Place the top on the blending machine. Turn on the blending machine on medium level and add more glycerin, water, and 1/2 teaspoon of baking soda slowly through the center of the top. The lotion is going to thicken immediately. Blend this mixture about five or ten seconds more, switch off the blending machine and check the solidity. If the combination is not mixed in the right way, replace the blades of the blending machine, blend on the medium level for five to ten seconds more.

Switch off the blender, add 20 drops of vanilla essential oil, stir several times to combine them, next blend on medium level for five to ten seconds, till the cream gets pale yellow and smooth.

Pour the last lotion in a container. Cover the container lightly by using a towel of paper and let the lotion be cool about 30 minutes before putting a lid on.
16. Other Natural Oils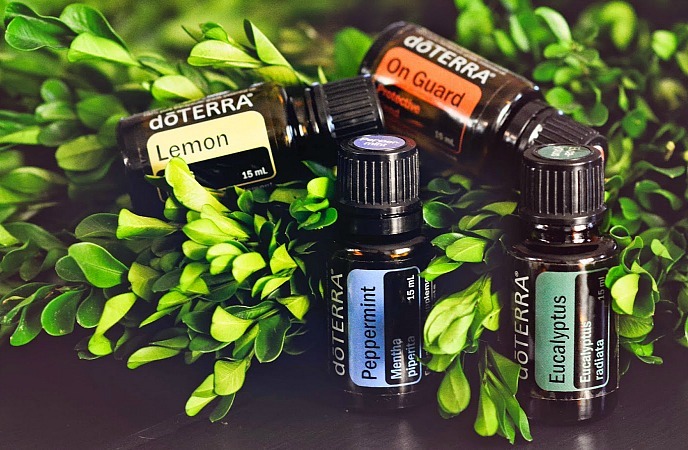 People said that you should search for some bottles of natural, pure oils like almond oil, grape seed oil and jojoba oil which are bought at most of the health stores in the supermarket.
Normally, those bottles are basic- looking and plain, but they do not include extra chemicals and they also suggest the similar moisturizing benefits like the expensive artificial moisturizers. In addition, you can get many other products with the similar payment. Some of them contain antibacterial and anti- oxidant ingredients that can fix your skin's collagen. Moreover, these natural oils can humidify your skin and also create a protective fence against freezing temperature and wind, and comfortable odor without any mysterious artificial perfume that labels in many beauty products.
In conclusion, those above best lotions for dry skin in winter that we would like to share with you are very simple and safe to your skin as they contain the natural ingredients. They are so simple that we can make it ourselves easily to take care of our dry skin. After reading this article of the ways to make the best lotion for dry skin in winter, we hope that you can find out the most suitable treatment to help your skin be smoother and softer without any side effect. Moreover, the most important thing is that you should maintain the reasonable nutrition and follow a well-balanced diet by drinking much water and enjoying many types of green vegetables. Drinking a lot of water is one of the simplest tips to improve the dry skin in winter. You had better drink plenty of water even though you are not thirsty. It not only helps you keep your skin soft but also have a healthy fit body to fight against other skin diseases. Finally, it is better when you do not mind leaving your comment if you have any question or any other solutions for the dry skin care in winter. We are going to try our best to give you feedback as soon as possible.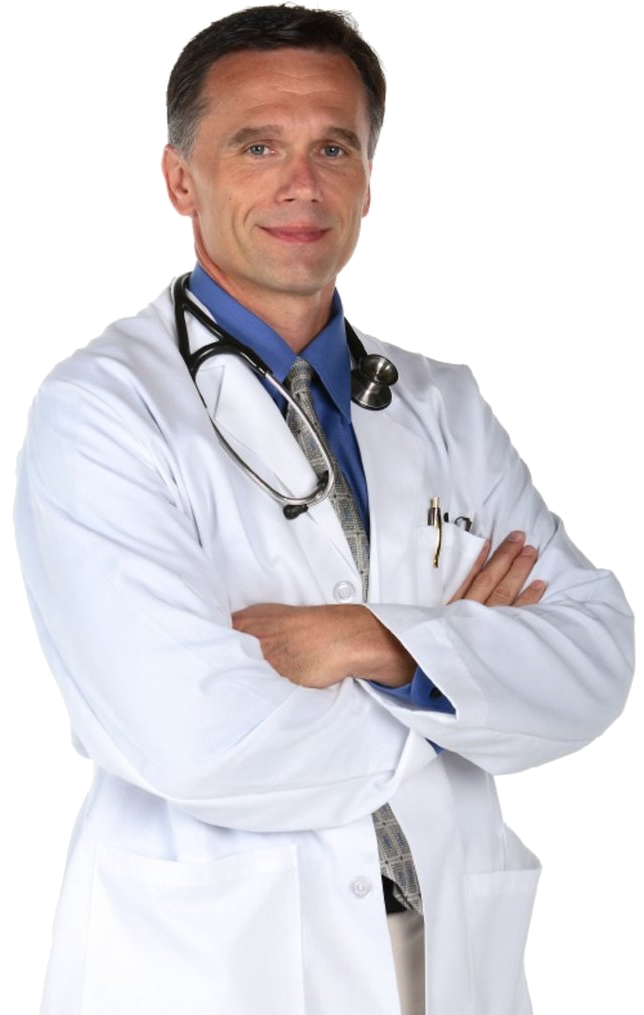 GET FREE ACCESS!
Lorem Ipsum has been the industry's standard dummy text ever since the 1500s, when an unknown printer took a galley of type and scrambled it to make a type specimen book. It has survived not only five centuries
RELATED ARTICLES
YOU MAY LIKE THIS