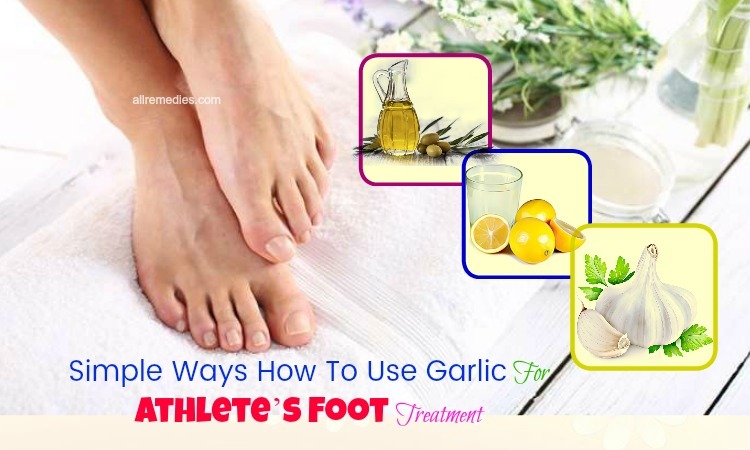 Top 10 Simple Ways How To Use Garlic For Athlete's Foot Treatment
I – Overview
Athlete's foot, called tinea pedis [1], is one of the common skin problems on the feet. Although it is not serious, it can make you uncomfortable. Athlete's foot is caused by the tinea fungus that grows on the feet. It can easily spread from person to person if you contact with the affected person directly, or touch the infected surface. The best condition for the growth of athlete's foot is warm, moist environment such as sweaty socks, wet shower floor, locker room floors, or swimming pools. In this kind of condition, tinea fungus grows on the foot causes a crack, sting, hurt, and unpleasant smell for your feet. As the common fungus, tinea pedis can infect to all of the age especially men and boys. Actually, athlete's feet can be easily treated by one common ingredient in your kitchen – garlic. Using garlic is safer than using any medicine. You can consult remedies on how to use garlic for athlete's foot treatment from our site AllRemedies.com. However, before studying remedies, you should see the reason why garlic has benefits on healing athlete's feet.
Learn more: 31 Safe Home Remedies for Athlete's Foot Blisters & Toenail Fungus
II – Why Does Garlic Help To Treat Athlete's Foot?
Garlic is an amazing food because it is not only used as a spice in foods but also has therapeutic effects. Garlic is also good for skin problems. One research was conducted on mice in Swiss found that garlic contains a best chemopreventive action. Garlic delays the development of skin papillomas and simultaneously decreases the size and number of papillomas [2].
Moreover, garlic contains "ajoene" which is especially effective in treating athlete's foot and has antimicrobial properties. Garlic has organosulphur groups that may act as metal chelators, strong nucleophiles or electrophiles and thereby confer antimicrobial effects on this compound. In 2000, one research is conducted by a group of scientists to study the effect of ajoene to athlete's foot that compares between 50 people who apply mild garlic solution twice a day in one week and people who apply the popular drug Lamisil. After 2 months, they found that a garlic solution that contains 1 percent of ajoene had 100 percent cure rate while 1 percent of Lamisil has 94 percent [3].
Check more: 35 Proven Amazing Benefits of Garlic for Skin, Hair, and Health
III – Top 10 Effective Ways How Use Garlic For Athlete's Foot Treatment
There are lots of methods and remedies that using garlic for Athlete's foot treatment. You can add garlic to your daily meal or combine it with other ingredients to apply directly on the infected surface or follow methods below.
1. Baking Soda & Garlic For Athlete's Foot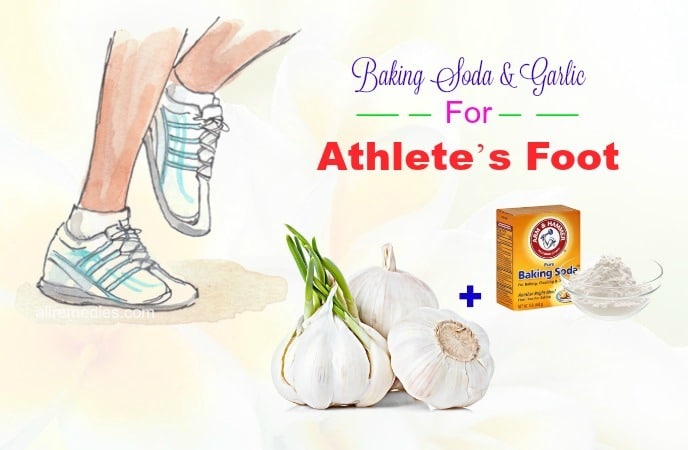 AllRemedies Partner Solutions
Keep Asking Questions Until You Get The Answer You Need!
The Medical Experts are all here to answer your questions online or with a phone call.
Baking soda is a familiar ingredient in our kitchen; it also has abundant benefits for our skin. Baking soda is well-known for its alkaline property that helps balance and regulates our skin's pH level. When the pH level is at an average level from 4.5 to 6.5, our skin will not be affected by environmental pollution and bacteria. When you have athlete's foot which means that the pH level is not balanced, it makes the condition for bacteria attack. Therefore, the combination of alkaline properties of baking soda and antimicrobial properties of garlic for athlete's foot is an effective choice.
Directions:
Add 2 tablespoons of baking soda in a bowl

Drop a little of garlic juice and mix it well

Apply this mixture over your feet and allow it dry

Wash your feet and use a clean towel to dry it

Repeat above steps every day for some week until athlete's foot is reduced.
See more: Top 13 Simple Ways on How to Use Baking Soda for Athletes Foot
11 Effective Ways How To Use Baking Soda For Body Odor Removal
Top 6 Effective Tips How to Use Baking Soda for Bad Breath
2. Lemon Juice & Garlic For Athlete's Foot
Lemon contains a high level of acids that helps kill the fungus causing athlete's foot. In addition, the astringent properties of lemon juice can dry out the skin and control the infection caused by the fungus to other parts.
Directions:
Compound 1 tablespoon of garlic juice and 3 tablespoons of fresh lemon juice

Add 2 tablespoons of water into above mixture

Use a cotton ball to soak this mixture and wipe your feet.

Repeat it 1 to 2 times a day.
Find also: 25 Natural Home Remedies for Nail Fungus Infections
Top 12 Effective Remedies & Uses of Lemon for Body Odor Treatment
3. Tea Tree Oil & Garlic For Athlete's Foot
Another ingredient well-known for the antibacterial properties is tea tree oil. Tea tree oil has an ability to control the development of all fungal. According to the American Cancer Society, more recent studies found that the active ingredients such as terpene hydrocarbons, monoterpenes [4], and sesquiterpenes [5] can destroy harmful bacteria and types of fungus. It also reduces the pain and redness on the infected surface and speeds up your healing process.
Directions:
Pour 1 liter of warm water to a large bowl

Add 2 tablespoons of fresh fined-chopped garlic and 30 drops of tea tree oil

Soak your feet in above footbath for 10 to 15 minutes

Use a clean towel to dry your feet out

Repeat it one a day until the athlete's foot is treated
See more:  39 Wonderful Benefits of Tea Tree Oil for Skin, Hair, and Health
Top 14 Practical Ways How to Use Tea Tree Oil for Warts
4. Olive Oil & Garlic For Athlete's Foot
Directions:
Grind 3 to 5 cloves of garlic to smooth paste

Add 1 tablespoon of olive oil and mix it well

Use a cotton pad and apply above mixture over the infected part

Repeat it 2 to 3 times a day
Read more: 15 Uses & Benefits Of Olive Oil for Skin Care
Top 11 Tips Using Olive Oil For Psoriasis Treatment On The Scalp
5. Green Tea & Garlic For Athlete's Foot
Being a popular drink, green tea is famous for the antibacterial properties. The researchers have started studying the antimicrobial therapy and the potential prevention of infection of green tea. In green tea, three polyphenols including epicatechin-3-gallate (ECG), epigallocatechin (EGC), and epigallocatechin-3-gallate (EGCG) have antimicrobial effects that fight against a variety of germs & virus [6]. Thanks to these properties, green tea is widely used to treat types of fungus.
Directions:
Boil a liter of water

Add 6 to 8 tea bags (you can use fresh green tea leaves) in the water

Steep it for 10 to 15 minutes

Strain to remove all of the tea bags and tea leaves and soak your feet in this water for 30 to 40 minutes

Use a towel to dry your feet

Soak in this foot bath a least 2 times a day till the infection is completely healed
Check also: 27 Health and Beauty Benefits of Drinking Green Tea
6. Yogurt & Garlic For Athlete's Foot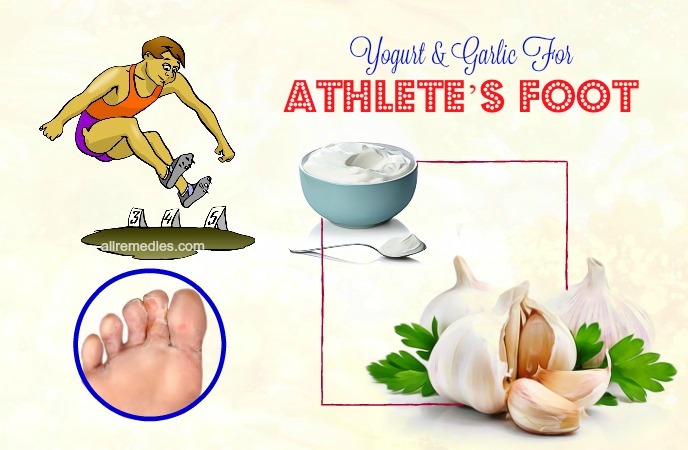 Being one kind of probiotic, yogurt contains active bacteria that are very effective in healing and controlling a fungal infection. The acidophilus bacteria in plain yogurt help control fungus infect to other parts. The combination of yogurt and garlic for athlete's foot will bring the best result.
Directions:
Blend 3 to 4 cloves garlic and mix with 2 teaspoons of yogurt

Mix it well and directly apply over the infection part at your feet

Let this mixture dry on its own

Wash your feet with warm water and then use a towel to dry

Repeat this steps 2 times day
Learn also: Research-Based Anti-Fungal Foods For Candida And Yeast Infection
7. Onion & Garlic For Athlete's Foot
Similar to garlic, onion also has antimicrobial properties and helps our body detox to remove all toxins in the body. Using the combination of onion and garlic for athlete's foot is considered as the powerful method.
Directions:
Grind 2 medium sized onion (if it is large, use just 1) and 3 to 4 cloves of garlic

Strain this mixture to extract liquid

Use a cotton pad, dip it into garlic onion combination juice and apply directly over your infection area

Let it about 20 minutes and wash off with water

Repeat it 2 times a day.
Get more: Top 10 Tips How to Detox Your Lungs And Liver At Home Naturally
8. Aloe Vera & Garlic For Athlete's Foot
It cannot deny the benefits of aloe vera to our skin. The hormones auxin and gibberellin in aloe vera is so effective in healing the infection and promoting new cell growth. Beside that effect, due to the anti-inflammatory and antimicrobial properties, you can combine aloe vera with garlic to boost the athlete's foot treatment
Directions:
Clean an aloe vera leaf and extract its gel in a bowl

Add a teaspoon of ground garlic and mix well

Directly apply this mixture over the infected surface

Let it dry for 30 minutes than risen with water

Use the clean towel to dry it off

Apply it at least 2 times daily till the athlete's foot is completely treated
Find more: Top 31 Benefits of Aloe Vera Gel and Juice
Top 24 Simple Ways On How To Use Aloe Vera For Acne
9. Apple Cider Vinegar & Garlic For Athlete's Foot
Apple cider vinegar contains the high level of acid that will help fight against the fungus causing athlete's foot as well as soften the calluses on your feet. Meanwhile, apple cider vinegar can remove the smell – one of the annoying problems caused by athlete's foot.
Directions:
Mix apple cider vinegar and water with 1:1 ratio (reduce the acid level of vinegar to avoid burning and rashes)

Add a teaspoon of fresh garlic extract and stir well

Dip the cotton pad into this water to cover the infected area

Wait for 10 minutes and then discard it

Do this proceed 2 times a day
Check more: 50 Benefits of Apple Cider Vinegar For Health And Beauty
11 Tips Using Apple Cider Vinegar for Warts Removal on Hand, Knee
10 Proven Ways to Use Apple Cider Vinegar for Gout Pain
10. Epsom Salt & Garlic For Athlete's Foot
Epsom salt includes a rich source of magnesium and sulfate, all of which are absorbed through the skin and help to reduce the infection of athlete's foot.
Directions:
Pour 1 liter of warm water in a large bowl

Add an amount of Epsom salt and 2 teaspoons of fresh ground garlic

Soak your feet for 30 minutes

Use a clean towel to dry your feet
Read also: List of 19 Common Super Foods High in Magnesium
IV – Conclusion
Above are some useful methods on how to use garlic for athlete's foot treatment that you should try at home instead of using medicine. If you know other effective ways or have any question, don't forget to leave comments in this article. If you want to learn more other natural health treatment, please visit our site How To page to have more information.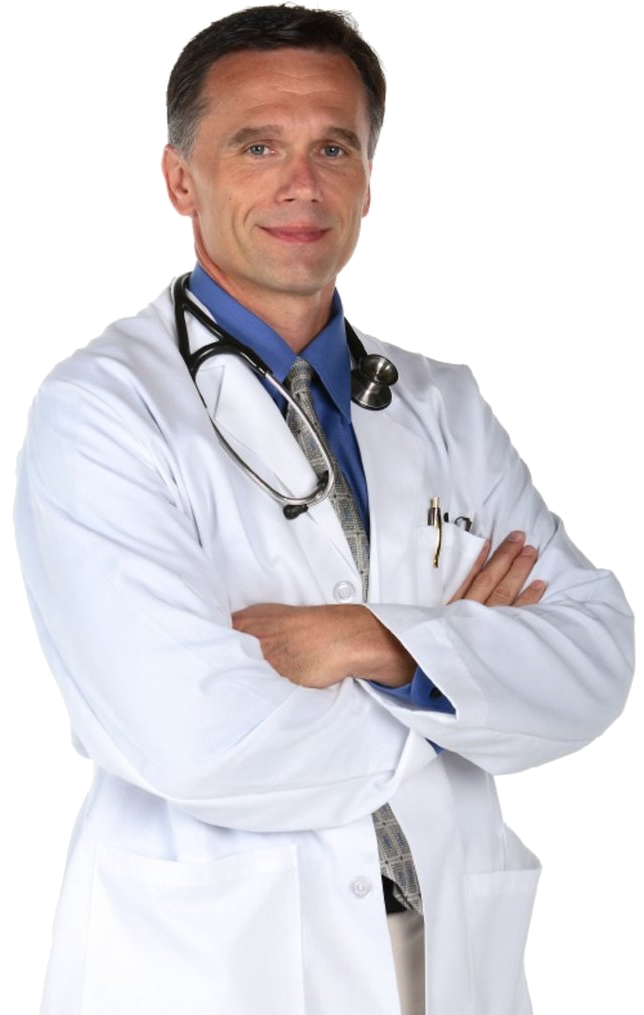 GET FREE ACCESS!
Lorem Ipsum has been the industry's standard dummy text ever since the 1500s, when an unknown printer took a galley of type and scrambled it to make a type specimen book. It has survived not only five centuries
RELATED ARTICLES
YOU MAY LIKE THIS