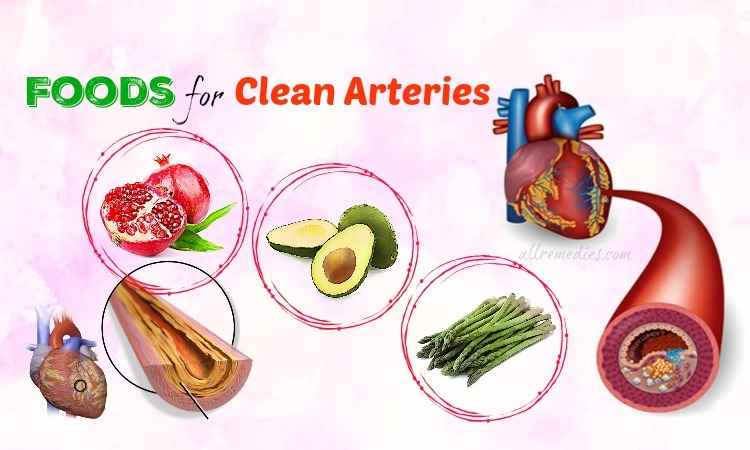 Medically reviewed by Dr.Andrew Kaplan, M.D
Check out Now: 8 Foods for Clean Arteries You Should Eat Daily
The prevalence of cardiovascular conditions is increasing, and many people are suffering and dying from these diseases. One of the most common causes of developing a cardiovascular condition is buildup of cholesterol and fat in arteries throughout the body. Arteries are blood vessels that are responsible for carrying nutrients and oxygen from the heart to the rest of the body. Healthy arteries are elastic, flexible, strong, and have no deposits. However, when cholesterol, fat, calcium, and fibrous tissue are deposited and build up in the vessel walls, they may become clogged and hardened. This condition can cause reduced blood flow through your arteries, leading to heart attacks, strokes, and loss of limbs. Clogged arteries develop over time. Healthy diet and lifestyle can help prevent the development of this health condition.
Read also: Top 45 Natural Home Remedies for Colon Cleansing Detox 
The List Of Foods For Clean Arteries That You Should Eat Daily
In this article, we will show you some of the best foods for clean arteries you should eat daily to have a healthy heart. If you want to know more about superfoods that can help you improve your heart health and keep your arteries clean and healthy, please make note of the featured foods and add them to your shopping list the next time you go to the store.
1. Pomegranates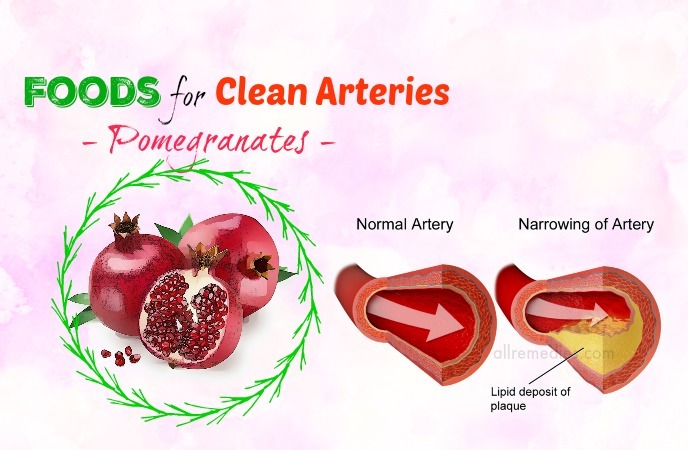 Pomegranates are rich in antioxidants that can aid to fight free radicals. Also, they help in eliminating fatty deposits in your arteries, thus preventing some health problems like atherosclerosis. Moreover, this fruit also encourages the production of nitric oxide to keep your blood flowing and your arteries open. This helps prevent the buildup of plaque and blood clots in your arteries.
According to a study[1], patients suffering from carotid artery stenosis who consumed pomegranate juice for about 3 years reported reduced blood pressure as well as low-density lipoprotein oxidation. Another study[2] suggests that pomegranate extract contains athero-protective properties that can reduce inflammation and oxidative stress in the vessel walls.
To clean your arteries, you just need to consume 1-2 fresh pomegranates on a daily basis. Alternatively, you can drink a glass of fresh pomegranate juice every day.
AllRemedies Partner Solutions
Keep Asking Questions Until You Get The Answer You Need!
The Medical Experts are all here to answer your questions online or with a phone call.
If you want to know some of the benefits of pomegranate juice for health and beauty, read 41 Health And Beauty Benefits Of Pomegranate 
2. Asparagus – Foods For Clean Arteries
Asparagus is known as one of the best foods for clean arteries that everyone can take. It can help you lower blood pressure[3] and simultaneously prevent blood clots. The vitamin B6 found in asparagus can help lower an amino acid called homocysteine associated with heart disease.
A study[4] shows that increased homocysteine levels can lead to a higher risk of blood clots in the veins and arteries. To reduce the increased levels, asparagus can be helpful due to its high contents of vitamins B6, B12, and folic acid.
Moreover, asparagus also encourages the production of glutathione[5], which helps deal with inflammation and simultaneously prevents damaging oxidation causing clogged arteries. In addition to this, the vitamin K found in asparagus can help in preventing the hardening of the arteries. Simply, consume this vegetable as a side dish or appetizer as much as possible.
Read More: 29 Super Foods High in Folic Acid for Pregnant Women 
3. Spinach – Foods For Clean Arteries
This tasty green leafy vegetable offers many health benefits, and it is also known as one of the best foods for clean arteries you should eat every day for good. Spinach is rich in nitric oxide, which can make arteries resist contraction and blood coagulation, hence reducing the risk of heart attacks and strokes. Besides, spinach has high contents of vitamins A and C, so it can help prevent bad cholesterol from sticking to the arterial walls[6], hence reducing the risk of developing atherosclerosis. Plus, spinach is also rich in folic acid and potassium, which help you fight against high blood pressure and cholesterol levels. Consume more than ½ cup of spinach on a daily basis. You can add this green vegetable to soups, salads, vegetable juice, or green smoothie.
See More: Foods High in Potassium – List of 21 Healthy Foods to Choose 
4. Broccoli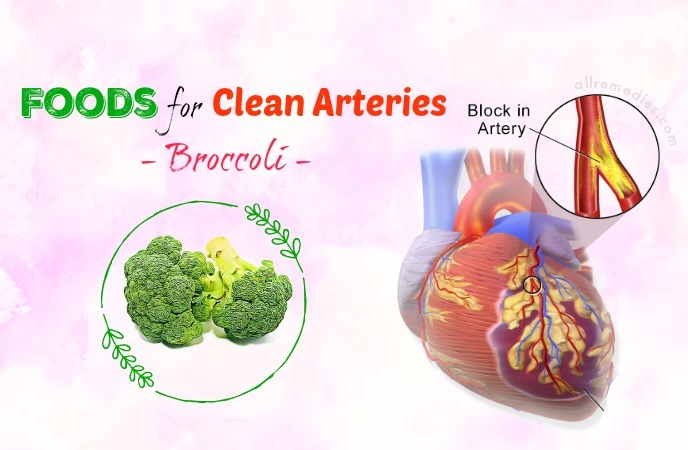 This vegetable is good for your heart because it is high in sulforaphane, which prevents your arteries from becoming damaged and inflamed. According to a study[7] about how broccoli protects arteries, broccoli is also high in vitamin K, which aids to prevent calcium from damaging your arteries. The fiber found in broccoli can also help in lowering cholesterol levels and blood pressure. According to a study, the daily intake of broccoli can prevent clogged and blocked arteries. Also, it shows that sulforaphane-rich broccoli can help prevent plaque from forming in the arteries. Another study suggests that regular intake of broccoli can help reduce the risks of cardiovascular disease. Consume 2- 3 servings of broccoli every week if you want to get clean and healthy arteries.
5. Chia Seeds – Foods For Clean Arteries
Chia seeds are a great source of omega 3s and fiber, making them one of the most heart-friendly foods for clean arteries people should not miss. Eating chia seeds can help to lower bad cholesterol[8], control blood pressure and simultaneously clear the arteries. This delicious food can be consumed in some different ways.
Add 1 tbsp. of chia seeds to 3 tbsp. of water. Allow it to sit on for half an hour. Use this mixture in your smoothies or other dishes.

Sprinkle some dry chia seeds on oatmeal, yogurt or salads.

Note: Chia seeds absorb a large amount of water, so you should stay hydrated when consuming them.
Learn More: 27 Health and Beauty Benefits of Drinking Green Tea 
6. Turmeric
According to a study about health benefits of turmeric, this spice contains a compound called curcumin that has antioxidant & anti-inflammatory properties[9], so it can help in improving your heart health and your cardiovascular system from being damaged by preventing blocked arteries. Moreover, it helps reduce the level of 'bad' cholesterol, hence reducing the buildup in the arteries.
You can add 1 tsp. of turmeric powder to your warm milk and then drink it 1- 2 times per day. Alternatively, you can take 400- 600mg of curcumin supplements, 3 times per day. As always, consult your doctor before you take any supplements.
See More: 32 Benefits of Cinnamon Oil, Tea 
7. Coconut Oil
Another one of the best foods for clean arteries people can make use of on a daily basis – coconut oil is very good for heart health. Consume 2-3 tbsp. of coconut oil per day can help you reduce the buildup of plaque in the arteries by supporting the conversion of cholesterol into a form that the body can use.  Besides, the high content of lauric acid found in coconut oil can also improve blood coagulation and exhibits antioxidant effects in the bloodstream, thus reducing the risk of developing heart disease.
However, the intake of coconut oil needs to be done in moderation. This is because coconut oil has a high content of medium-chain triglycerides[10] that can promote clogging of the arteries.
8. Orange Juice
A study published online showed that drinking 2 cups of fresh orange juice daily can help you reduce diastolic blood pressure[11]. "How?", you ask. Orange juice has a powerful antioxidant that is found to improve your blood vessel function. Also, oranges contain the fiber called pectin [12] that can help lower cholesterol. In addition to this, vitamin C found in oranges can help improve the arterial elasticity.
Read More: Avocado Oil for Skin and Hair Care 
After discovering 8 foods for clean arteries you should eat daily, we hope that you and our other readers of AllRemedies can consider adding one or more of these heart-healthy foods to your daily diet as soon as possible. If this list is helpful and can help other people around you who are at higher risks of getting clogged arteries, feel free to share it with them as soon as possible. Also, remember to encourage them to consume more of these foods for good. One more thing: If you know of other foods for clean arteries you should eat daily apart from those as we mentioned above, please share them with others by leaving your comments in the comment box below.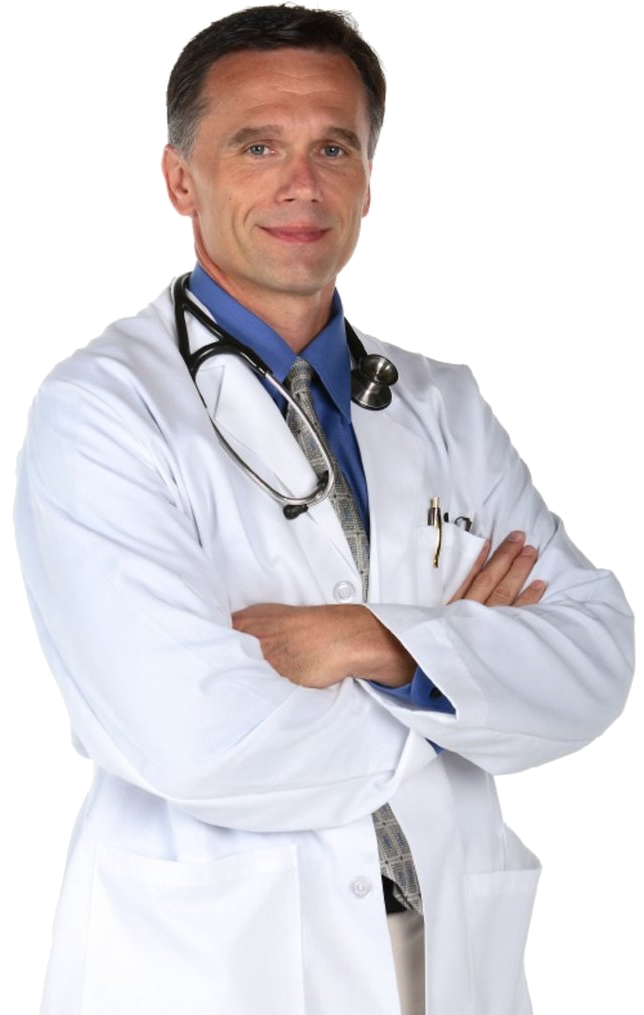 GET FREE ACCESS!
Lorem Ipsum has been the industry's standard dummy text ever since the 1500s, when an unknown printer took a galley of type and scrambled it to make a type specimen book. It has survived not only five centuries
RELATED ARTICLES
YOU MAY LIKE THIS