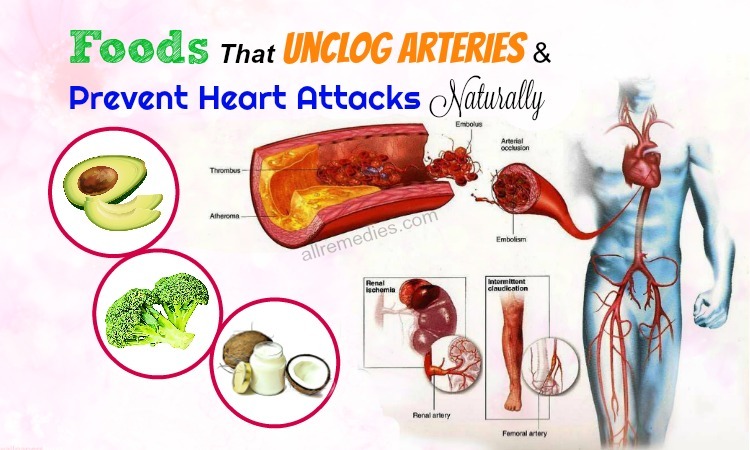 Medically reviewed By Dr. Andrew Kaplan, M.D
5 Foods That Unclog Arteries & Prevent Heart Attacks Naturally
A healthy heart is critical to maintain if you want to have a healthy body. However, these days, humans suffer from cardiovascular conditions that threaten their lives and well-being. For instance, it is more likely for us to have inflammation in our bodies due to improper diet, leading to vascular injury. This, combined with high cholesterol, can lead to hypertension, coronary atherosclerosis, and disease in other parts of the circulation such as the aorta and carotid arteries. This may result in very serious risks to health and even death. A healthy diet is the first step necessary to combat this threat. Thus, AllRemedies.com would like to recommend you a wide range of foods that unclog arteries fast and naturally. Let's check out the list of natural foods that unclog arteries and prevent heart attacks right now!
5 Best Foods That Unclog Arteries And Prevent Heart Attacks Fast And Naturally
1. Avocado
One of the must-eat foods that unclog arteries is avocado, which gains its reputation for a high concentration of essential vitamins and minerals. In fact, the main reason that makes avocado appear in the list of the best foods that unclog arteries fast and naturally is its ability to control blood cholesterol. According to many studies, the daily consumption of this fruit contributes to decreasing triglycerides, as well as LDL. Simultaneously, it results in a significant increase in HDL, known as the protective form of cholesterol necessary for your body [1]. Particularly, HDL has the ability to keep your arteries clear of obstruction. The actual figures are 22% and 11% for LDL decreased levels, and HDL increased levels, respectively. For such reasons, from now on, whenever you make salads or sandwiches, you should not forget to add some slices of avocado. A sushi roll with avocado is not a bad suggestion. It will help you improve your heart health without any complaint about the diet.
Recipe: Sushi with avocado
Ingredients:
Uncooked white rice: 2/3 cup

White sugar: 3 tablespoons

Rice vinegar: 3 tablespoons

Avocado: 1

Cucumber: 1 (peeled and cut into small strips)

Salt: 1.5 teaspoons

Nori seaweed sheets: 4

Pickled ginger: 2 tablespoons

Imitation crabmeat: 1/2 pound (flaked)
Making:
In a saucepan, cook rice with 1 and 1/3 cups of water. Simmer for 20 minutes

Combine vinegar, salt, and sugar in a small bowl then blend into the rice

Heat the oven to 300F in advance

Heat nori seaweed in the oven for 1-2 minutes to make it warm

Place one sheet nori seaweed on the bamboo sushi mat, following by wetting your hands

Now, spread a layer of cooked rice on the sheet. Press into quite a thin layer

Place 1/4 of the prepared ingredients, including cucumber, avocado, crabmeat, and ginger in a line

Gently roll and press the ingredients to make a sushi bar

Repeat with the rest of the ingredients
Read more: 28 Benefits of Avocado Oil for Skin and Hair Care
2. Broccoli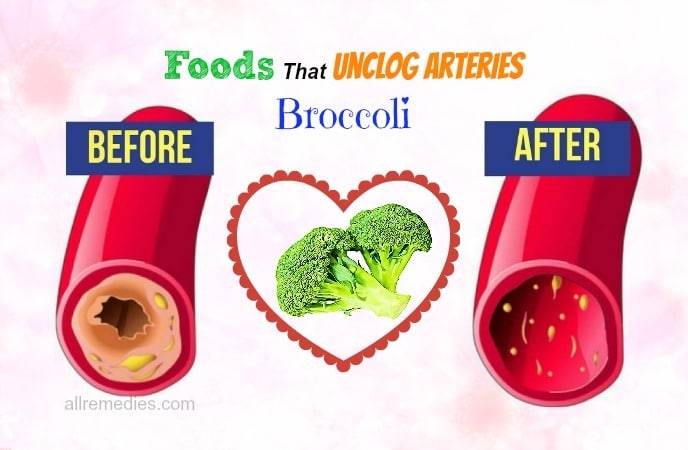 AllRemedies Partner Solutions
Keep Asking Questions Until You Get The Answer You Need!
The Medical Experts are all here to answer your questions online or with a phone call.
Dark leafy greens often bring humans a lot of health benefits. It can be said that broccoli is outstanding among these vegetables. Thanks to the high concentration of nutrients and powerful antioxidants, broccoli signs its name on the list of foods that unclog arteries and prevent heart attacks.
Broccoli, including the plant along with its name, comes from Italy. This vegetable gains its reputation for an extremely high content of vitamin K, antioxidants, and other vitamins. According to cardiovascular experts, this helps to prevent calcification and hardening of your arteries. Fiber-rich content is another reason that places broccoli into the group of foods that unclog arteries. Eating fiber-rich foods like broccoli can help to stabilize blood pressure and reduce stress on arterial walls.
In conclusion, it is very beneficial for your heart health to add broccoli to your regular diet. There are various ways to cook broccoli but to remain most of the nutritional values of this vegetable; you can choose to boil it up or roast it. It will not be complicated at all. Why don't you try it?
Read more: 24 Brussel Sprouts Benefits For Skin, Health
3. Coconut Oil
Neither being a type of fruit nor vegetable, coconut oil also has a position in the recommended list of foods that unclog arteries naturally and fast. Scientists have shown that coconut oil has links to improved heart health. In specific, regular inclusion of coconut oil in your diet, (about 2-3 tablespoons every day) could help you reduce plaque build-up in your arteries because it can contribute to converting cholesterol, in your bloodstream, into a usable form for your body. In addition, the concentration of triglyceride, as well as lauric acid contained in coconut oil, also helps to improve blood coagulation and enhance the performance of antioxidants in the blood stream. Coconut oil is a common ingredient not only for cooking, but also for beauty care.
Recipe: Homemade coconut oil
Ingredients:
Making:
Split an old coconut in half

Then scrape out its meat by using a metal spoon

Add all the meat to a food processor and blend with some water

Drain to get the coconut milk only. Keep it in a jar

Leave it alone for at about 24 hours

Use a spoon to scoop the curd off

The remaining part is coconut oil
Get more: 53 Benefits of Coconut Water for Health and Beauty
4. Spinach
If broccoli is included in the group of foods that unclog arteries fast & naturally, spinach should be mentioned as well. Generally, dark leafy greens are always good sources of vitamins and minerals. Spinach especially is fully loaded with potassium, folate, and fiber, which contribute to reducing blood pressure along with unclogging arteries. Because of the popularity and simple preparation of spinach, people find it reasonable to add this vegetable to their healthy diet. As you know, spinach can be added to salads, pizza, pasta, and sautéed foods. It may also be easily included in smoothies. Hence, do not forget to bring some spinach vegetables from the market and play with them.
Recipe: Cream of spinach soup
Ingredients:
Frozen chopped spinach: 10 ounces

Water: 1.5 cups

Chicken bouillon: 3 cubes

Butter: 3 tablespoons

Milk: 3 cups

All-purpose flour: 1/4 cup

Minced onion: 1 tablespoon

Salt and pepper
Making:
In a saucepan, combine spinach, water, and chicken bouillon together. Bring to boil and reduce heat to cook until tender

Melt 3 tablespoons of butter in a saucepan. Add flour and cook for about 2 minutes

Stir in milk gradually. Then add onion, salt, and pepper to the saucepan.

Keep cooking and stirring constantly until you have a thickened soup

Finally, stir in spinach mixture and transfer into a plate
Get more: Foods High in Potassium – List of 21 Healthy Foods to Choose
5. Cold-water Fatty Fishes
Cold-water fatty fishes such as salmon, sardines, tuna, and mackerel are rich sources of nutrients, especially healthy fats like omega 3 and 6. They are proven helpful in clearing arteries, as well as improving heart health. You are recommended to consume fish twice per week in order to reduce inflammation and plaque build-up, both of which are known as two of the main contributors to development of heart disease. Besides, a regular consumption of cold-water fishes helps to lower triglyceride levels, and simultaneously promotes increased HDL cholesterol.
Recipe: Salmon fillets
Ingredients:
Salmon fillets: 6

Minced garlic: 1 teaspoon

White wine: 1 tablespoon

Balsamic vinegar: 1/3 cup

Dijon mustard: 4 teaspoons

Honey: 1 tablespoon

Chopped fresh oregano: 1 tablespoon

Salt and pepper
Making:
Set the oven to 400F in advance

Spray a baking sheet with non-stick cooking spray

Cook and stir minced garlic with a little of cooking oil until soft. It is about 3 minutes.

Then combine with wine, vinegar, honey, Dijon mustard, salt, and pepper. Reduce heat, uncovered, and simmer for 3 more minutes

Place 6 salmon fillets on the baking sheet. Brush each fillet with the mixture and sprinkle with some chopped oregano

Start to bake for 10-14 minutes. Brush salmon with the rest of the mixture and add salt, pepper to taste

Transfer salmon into a decorated plate with boiled green vegetable. Leave salmon skin behind.
Get also: 30 Benefits of Red Wine for Health and Beauty
These are some of the best natural foods that unclog arteries and prevent heart attacks. Hopefully, you can gain something after reading our article. If you have any recommendation, feedback, or ideas, you can leave them below the article.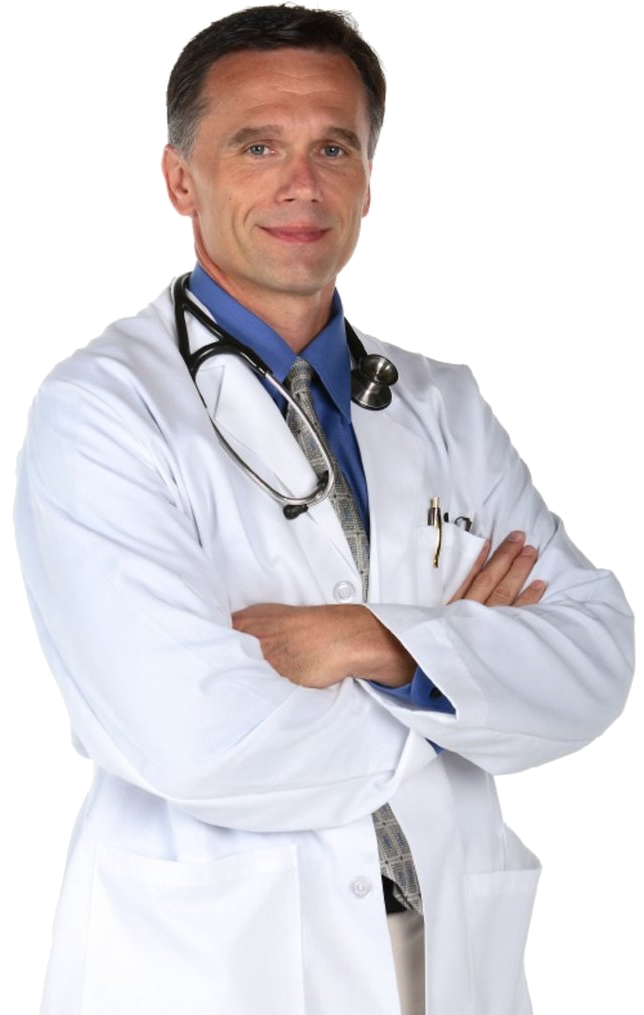 GET FREE ACCESS!
Lorem Ipsum has been the industry's standard dummy text ever since the 1500s, when an unknown printer took a galley of type and scrambled it to make a type specimen book. It has survived not only five centuries
RELATED ARTICLES
YOU MAY LIKE THIS