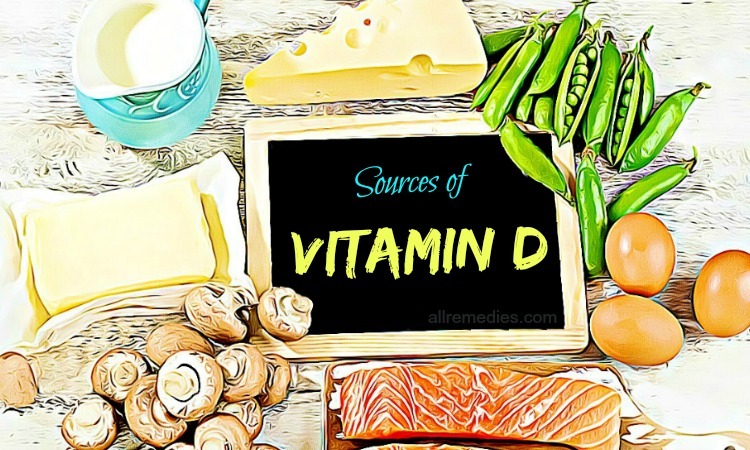 Reviewed By Registered Dietitian Nutritionist Heather M. Duquette-Wolf , RD, CSSD,
15 Best Natural Sources of Vitamin D in Foods to Consume
Vitamin D is known as a fat-soluble vitamin that can work as a pro-hormone and affect hormone balance as well as body's immune regulation. Most of the natural foods are poor vitamin D sources and there are only a few vitamin D-rich foods for you to choose from. If you want to take in vitamin D and prevent vitamin D deficiency, read this article to discover some of the best sources of vitamin D that you can choose from. 
List Of 28 Best Food Sources Of Vitamin D
Now, in this article, we want to show you the effects of the vitamin D on human health as well as some of the best natural sources of vitamin D including sunlight, foods, and supplements. So, if you are suffering from the symptoms of this vitamin deficiency or do not get enough of this vitamin daily, keep your eyes on this article right now.
I. Vitamin D &The Role Of Its In Health
Vitamin D plays a vital role in absorbing calcium into the bones. Vitamin D stimulates the calcium deposition in bones, making your bones stronger and healthier. Some of the best benefits of this vitamin that you should know:
Improve bone health 

Improve muscle function

Reduce the risk of cardiovascular diseases and cancer

Reduce the risk of type-2 diabetes

Reduce depression

Boost weight loss
A vitamin D deficiency can lead to a bone abnormality or a softening of the bones. Some of the common symptoms that people who are deficient in vitamin D can experience are:
Weakened immune system

Autoimmune disease

Seasonal depression

Cancer

Skin problems such as psoriasis and eczema

Weak bones

Dementia
People who are at higher risks of this vitamin deficiency are those who live in areas with little sunlight exposure, people on low-fat diets, people with darker skin, and people who are taking weight loss medications.
Here is the daily vitamin D amount you need:
AllRemedies Partner Solutions
Keep Asking Questions Until You Get The Answer You Need!
The Medical Experts are all here to answer your questions online or with a phone call.
Infants: 400 IU per day

Age 1-70: 600 IU per day

Pregnant and breastfeeding women: 600-2000 IU per day

Age 71 and older: 800 IU per day
In some cases, you need to take in more vitamin D, especially if you are prone to osteoporosis.
II. Some Natural Sources Of Vitamin D In Foods
Vitamin D is very important for overall health in general and bone health in particular. The good news is that most of us can get enough vitamin D from the exposure to sunlight. Here are some natural ways to make sure that you get an adequate vitamin D intake.
1. Salmon
Salmon is one of the greatest sources of vitamin D that we want to mention in his article and want all of the readers to consider consuming for good. According to a study, one serving of salmon will offer 80% of your recommended dietary requirement. The key is to consume wild or farmed salmon. Alaskan salmon has 5 times more of this vitamin than Atlantic salmon.
List of 30 Miraculous Benefits of Fish Oil for Health and Beauty will show you some of the fish oil benefits for human health, so check it out!
2. Herring And Sardines
Herring is known as one of the natural sources of vitamin D and it can be served raw, smoked, canned, or pickled. Fresh herring offers 1,628 IUs per 100g of serving while pickled herring provides 680 IUs per 100g of serving. Besides, herring contains healthy fats as well as other essential nutrients such as protein, calcium, vitamin B12, phosphorus, selenium, and iron. Nonetheless, pickled herring is also rich in sodium, so you should not consume too much.
Besides, sardines are also a great vitamin D source. One serving of sardines has about 272 IUs. A small sardine can provide you with nearly 101% of your daily requirements. Also, these tiny canned fish have high contents of vitamin B12, omega-3s, selenium and protein. The high omega-3s content helps in improving bone health, lowering cholesterol, and reducing inflammation.
See More: 24 Foods that Increase Height Fast and Naturally 
3. Canned Tuna Fish
Apart from fresh fish, canned fish is also a great way to increase your vitamin D intake. Both canned sardines and canned tuna fish are rich in vitamin D and they are often cheaper than fresh fish. Canned light tuna contains about 150 IUs vitamin D per 4 ounces whilst canned albacore tuna contains about 50 IUs vitamin D per 4 ounces. Actually, canned tuna fish is known as one of the best natural sources of vitamin D in foods that you should consider consuming more.
4. Fortified Milk
When it comes to natural sources of vitamin D, you should remember that most types of cow milk are fortified with vitamin D. Generally, a glass of milk has at least 100 IUs vitamin D while a serving of yogurt has 80 IUs. Some rice and soy milk are fortified with the same content of this vitamin, but you should check the label before purchasing.
See More: Foods High in Potassium – List of 21 Healthy Foods to Choose 
5. Certain Mushrooms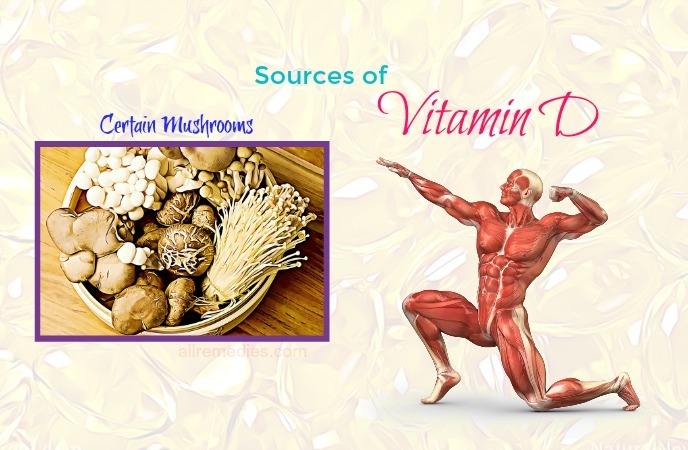 It is amazing to know that mushrooms can produce vitamin D when they are exposed to sunlight. However, mushrooms are often grown in the dark and have no vitamin. Some specific types of mushrooms are grown in sunlight and the vitamin D content in mushrooms vary according to the variety and type. Dole's Portobello mushrooms are perfect for those who are looking for plant-based and vitamin D-rich foods. This type of mushroom can offer you 400 IUs per a cup of diced mushrooms.
6. Egg Yolks
Egg yolks are known as one of the best sources of vitamin D and they are popular in meals and dessert recipes. As vitamin D comes from egg yolk, it is necessary to use the whole egg. An egg yolk will offer you 40 IUs vitamin D, but you should not get your daily intake of this vitamin just from eggs. Keep in mind that an egg has about 200mg of cholesterol, and according to a study, we should not consume more than 300mg of cholesterol per day for heart health.
Learn More: 30 Healthy Foods High in Protein – the Best List to Choose 
7. Beef Liver
This is another one on the list of sources of vitamin D that you should know and then try to consume more in order to help you get enough this vitamin. Although it may not be an appealing source, a serving of cooked beef liver has 50 IUs vitamin D, about ¼ of the vitamin D requirement per day, as well as many other nutrients such as vitamin A, protein, and iron. Nonetheless, beef liver also has high content of cholesterol, so you should choose other sources instead. Grass-fed beef is the best option because it contains many essential nutrients.
8. Mackerels
Mackerels are another fish type with a high content of omega-3s and vitamin D. One serving of mackerel can provide you with 90% of your daily requirement of this vitamin. Therefore, those who often consume mackerels can take in these minerals and vitamins on its own.
There are some other natural sources of vitamin D in this article. So, keep reading this entire article and then try to add one or more of these vitamin D-rich foods to your daily diet for good.
9. Halibut
The sweet flavor and firm meat of halibut make it a favorite fish of many people in the world. According to a research about the nutrition of halibut [1], this flatfish contains many essential vitamins and minerals such as vitamins B6, and B12, phosphorus, omega-3s, and selenium. Of course, halibut is also a great source of vitamin D and 100g of halibut has about 1097 IUs vitamin D.
10. Cod Liver Oil
Although its name has less-than-savory flavor, this oil is usually flavored with citrus or mint or found in capsule form. A tbsp. of cod liver oil has about 1,300 IUs, more than nearly twice the daily vitamin D requirement of 600 IUs.
According to a study about vitamin D in cod liver oil [2], this oil has become popular and is very rich in vitamin D, vitamin A, as well as omega-3s. The regular consumption of cod liver oil will promote strong bones, improve brain activity, and simultaneously prevent osteoporosis in adults.
11. Orange Juice
Surprisingly, you can take in vitamin D from orange juice. A glass of fortified orange juice often has about 100 IUs vitamin D. However, not all brands of orange juice are fortified, so remember to check the label. You can consider packaged orange juices if you do not have fresh oranges available. This is one of the best sources of vitamin D for those who do not like dairy products.
12. Butter
The good news for butter lovers is that this 'fatty' food contains a small content vitamin D.
Actually, butter is saturated fat that helps with the absorption of vitamins and antioxidants by the body. Just remember that quantity is very important. Do not consume butter too much. When you consume butter in moderation, it can be a great addition to your diet. 
13. Caviar
Caviar is often added to your sushi and 100g serving of caviar offers about 232 IUs of D vitamin.
This has a luscious taste and maybe a wonderful appetizer for dieters in the world. According to a study about caviar nutrition [3], caviar is a great source of vitamins and minerals such as vitamin A, B6 and K, selenium, iron, calcium, magnesium, folates, phosphorus, riboflavin, and pantothenic acid.
14. Oysters
Raw oysters have 320 IUs of this vitamin D for every 100 grams, accounting for 80% of your daily requirement for vitamin D. Moreover, oysters are also rich in vitamin B12, iron, zinc, manganese, copper, and selenium. Before consuming them, you should properly cook them to kill off the harmful bacteria in them. Besides, a note for you is that oysters are rich in cholesterol; therefore, you should consume them in moderation, especially if you have cardiovascular ailments.
Read more: List of 10 Foods High in Uric Acid to Avoid 
15. Shrimp
About 85g of shrimp has 139 IUs vitamin D. Also, it has high contents of omega-3s, selenium, protein, antioxidants [4] and less fat. Therefore, you can feel free to consume it without worrying about weight gain. In fact, this is known as one of the best sources of vitamin D that many people often include in their diet. 
In this article, we revealed some of the best vitamin D-rich foods and where you can find them. So, do not hesitate to get your dose of D vitamin. If you think that this list on AllRemedies.com is helpful for other people around you who are suffering from bone-related diseases or those who do not get enough vitamin D daily, feel free to share this list with them as soon as possible. One more thing, if you know any other sources of vitamin D in foods, remember to share with other readers in the comment box below.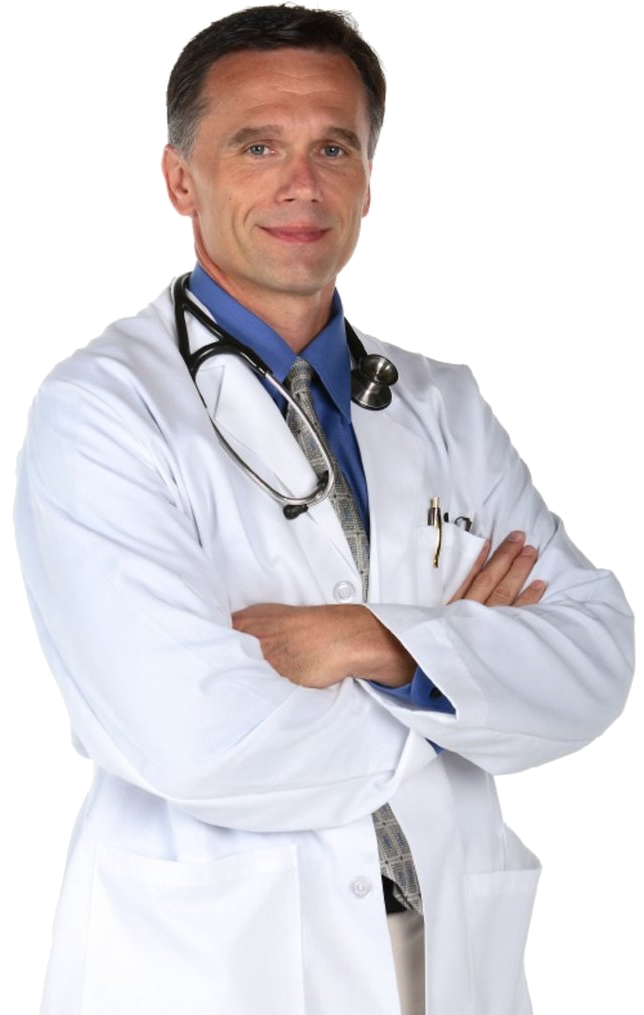 GET FREE ACCESS!
Lorem Ipsum has been the industry's standard dummy text ever since the 1500s, when an unknown printer took a galley of type and scrambled it to make a type specimen book. It has survived not only five centuries
RELATED ARTICLES
YOU MAY LIKE THIS