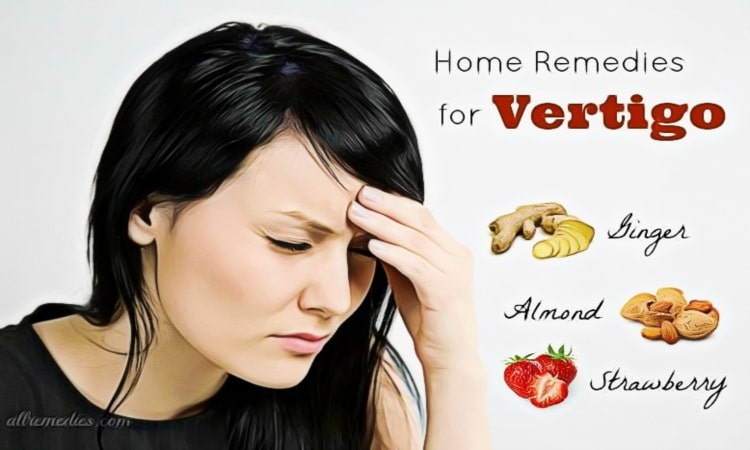 Medically reviewed By Dr Perpetua Neo (DClinPsy, UCL; MPhil, Cambridge)
Top 12 Home Remedies for Vertigo Attacks
Updated: 08/17/2019
I – Overview
Vertigo is a kind of feeling of dizziness. If you get vertigo, you will feel that everything around you is spinning and moving. So what are the causes, symptoms of vertigo, and how to get rid of it? In this article, we will make clear this health condition with causes, symptoms, prevention, and top 12 home remedies for vertigo attacks.
II – What Causes Vertigo?
There are two kinds of vertigo attacks.
Peripheral vertigo [1] happens when you have a problem in the vestibular nerve or your inner ear. The vestibular nerve is responsible for connecting the inner ear with the brain.
Below are the common causes of vertigo attacks:
Lack of sleep

Poor vision

Anemia

Smoking

Brain tumour

Certain medicines

Alcohol

Caffeine

High cholesterol level

Infection in the inner ear

Blood vessel disease

Head injuries
III – What Are The Symptoms Of Vertigo?
When you have vertigo, feeling that everything around you is spinning and moving is the most common symptoms. Additionally, you may have some other symptoms:
IV – Warning Signs & Precautions
Vertigo attacks may be associated with some serious diseases. You should see your doctor soon if you have the following warning signs:
Sudden vertigo

Double vision

Trouble speaking

Vertigo linked to neurological signs

Vertigo linked to deafness

Vertigo without the history of Meniere [1]
Therefore, when having vertigo, you often take some medicines to get rid of it. But when you abuse medicines, it is not good enough for your health.
AllRemedies Partner Solutions
Keep Asking Questions Until You Get The Answer You Need!
The Medical Experts are all here to answer your questions online or with a phone call.
Precautions
Those who suffer from vertigo or experience other kinds of dizziness should avoid driving or using a ladder in order to prevent falls. Also, people should take care when they are looking upward and avoid making suddenly changing in head position.
V – Some Tips For Vertigo Attack Prevention
There is no way to prevent vertigo attacks. However, the following steps may reduce the adverse impact of vertigo attacks:
Sleep well enough at least 8 hours per day

Drink a lot of water or fruit juice per day

Do exercises regularly or take meditation or yoga

Reduce stress every day

Stop smoking and alcohol

Avoid caffeine

Eat more healthy food

Avoid the sudden jerky motions

Sit down immediately when feeling dizzy

Use a cane and walk with it for stability to prevent falls or any serious injuries

Change your pillow every six months

Avoid bright light or loud sound

Use good lighting during your bedtime at night
VI – Top 12 Natural Home Remedies For Vertigo Attacks Treatment
So now, would you like to try something which both helps to get rid of vertigo and is good for your health? If "yes", please continue reading this article on our page AllRemedies.com that will present to you 12 best natural home remedies for vertigo attacks treatment.
1. Ginger
In order to deal with vertigo, ginger is one of the best and the easiest home remedies for vertigo for you [4], especially its symptoms: nausea and vomiting[5]. If you try this simple remedy, nausea will be relieved, and blood circulation to the brain will be promoted. And what you are looking for is mentioned below:
Steep a teaspoon of ginger into a cup of boiling water for about 5 minutes

Then, strain the liquid to another cup

Add a little honey if you want to sweeten this tea

Drink this tea twice a day daily

Repeat in a few weeks
Besides, the simpler way is that you need a piece of ginger when vertigo attacks you. Sometimes, you can take ginger supplements. But remember that you should ask the doctor before taking them.
2. Coriander Seeds And Gooseberry Powder
Coriander seeds may relieve dizziness and symptoms of vertigo such as headache[6]. Besides, gooseberry powder is commonly used for treating many diseases, including vertigo[7]. So when you use this to treat vertigo, you should follow the detailed direction below:
Remedy 1:
Firstly, take a tablespoon of coriander seeds and a tablespoon of gooseberry powder

Then soak them in water overnight

In the next morning, strain it

After that, add half a tablespoon of sugar

Finally, drink this liquid when you have vertigo. It will give you a relief
Remedy 2:
First, take 6 mg dried amla as well as 6 mg dried coriander

Then, fill a clay pot with 2 cups of water

Next, soak them in it overnight

In the next morning, crush them in water

Mix 2 tablespoons of misri in it

After that, strain the liquid

Finally, drink this liquid once or twice a day in 4 to 5 days
3. Lemon, Black Pepper And Salt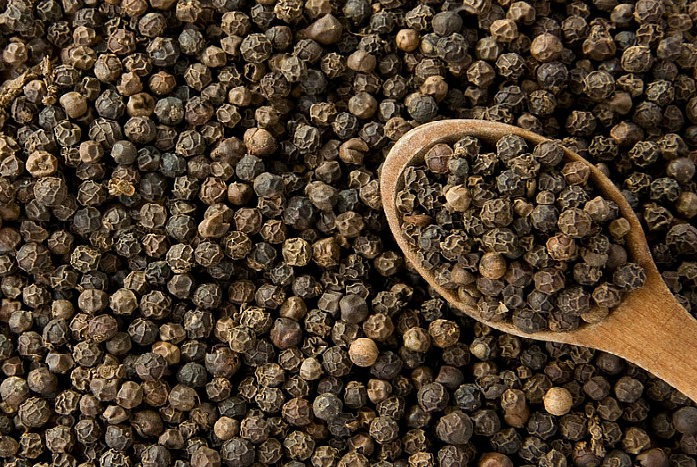 If you want to find natural home remedies for vertigo, will you try the mixture between lemon, black pepper, and salt? Lemon is effective for treating nausea and black pepper helps you get rid of headache[8] [9]. This mixture will treat all the symptoms of it effectively. So what you need to do is to follow this recipe here:
Firstly, squeeze half a lemon into a glass of warm water

Then, add black pepper and a pinch of salt into the glass

After that, mix everything well together

Finally, drink this liquid when you have vertigo.
4. Cardamom And Cinnamon
Cardamom and cinnamon are beneficial for relieving nausea and vomiting caused by vertigo[10] [11]. To implement this remedy, you ought to consult these steps below which may help to treat vertigo naturally:
Now, heat 2 teaspoons of sesame oil
Then, mix it in a half teaspoon of cardamom powder and a half teaspoon of cinnamon powder

Take this mixture to massage your head

Leave it on for about a few hours

Do this method several times per week for a month or more
5. Basil Milk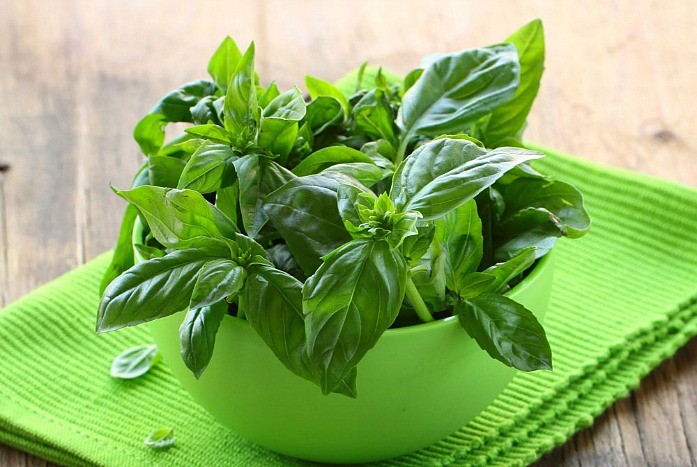 Thanks for the spicy, smell, and light of basil, it will help to treat vertigo symptoms effectively and quickly. Moreover, it also may prevent insomnia, which is the cause of vertigo[12]. So when you try to use this herb, you may follow this detailed direction:
First, take three to four basil leaves

Next, boil them in a cup of milk

Drink this milk or inhale the smell of this milk every day before bedtime

Repeat in a few weeks
6. Valerian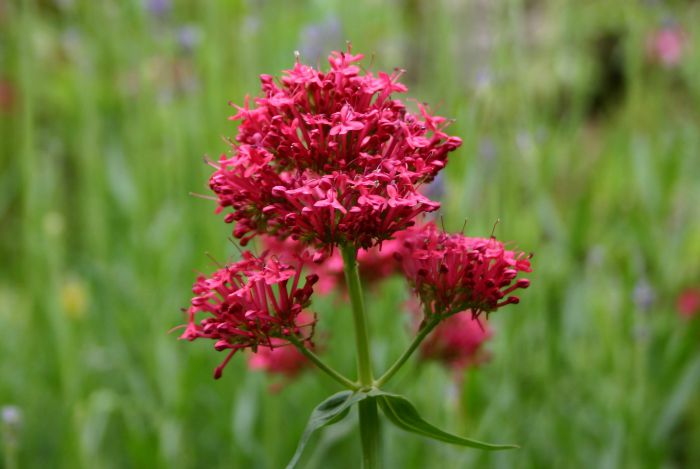 Let's try valerian when vertigo attacks you. It can deal with issues such as insomnia or anxiety, which are the reasons for vertigo[13]. Thus, follow this instruction here in order to relieve vertigo quickly:
Remedy 1:
Firstly, put a teaspoon of dried valerian root in a cup of water

Then allow it to steep for about 5 – 10 minutes

After straining this tea, drink it.

Do this method up to thrice a day

Keep doing every day for at least two weeks
Remedy 2:
You can take a teaspoon of valerian tincture once or twice per day daily. And you should do this remedy in two or three weeks.
7. Lemon Balm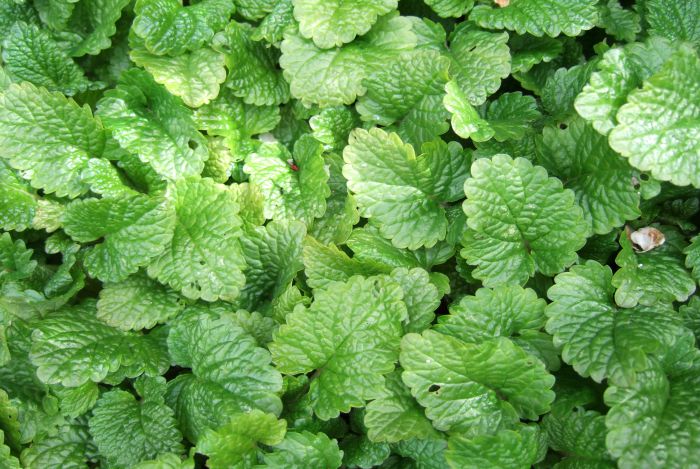 Lemon balm is believed to help these problems such as insomnia, migraines, depression, nervous tension, as well as vertigo[14]. Additionally, it contains antiviral properties. That's why it is considered as one of the fast home remedies for vertigo. And here is the recipe you are looking for:
Firstly, boil a cup of water

Add a teaspoon of dried lemon balm leaves

Then let it simmer from 10 to 15 minutes

Next strain the liquid to another cup

Finally, drink this tea a few times per day

Continue in a few weeks
Also, you can directly inhale lemon balm oil but don't inhale it for a long time. Another thing you should do is to ask the doctor before applying this remedy.
8. Ginkgo Biloba
When talking about home remedies for vertigo, ginkgo biloba is also mentioned[15]. It is a wonderful Chinese medicine increasing blood flow to your brain, which may decrease the dizziness.
In order to treat vertigo fast and effectively, you ought to take 120 to 160 mg of ginkgo biloba extract twice or thrice per day. And, you do this method every day in 3 months.
But before doing this technique, you had better ask the doctor first.
9. Epley Maneuver
The Epley maneuver is the most beneficial for treating vertigo[16]. Here is the procedure which can also treat vertigo rapidly:
Now, sit on the bed and put a pillow behind you in order that it is going to be under your shoulders as soon as you lie down

Turn your head 45 degrees to the left if vertigo comes from the left ear. If it comes from the right ear, please turn right 45 degrees

Lie back with your shoulders on the pillow quickly and refine your head onto the bed for 30 seconds

Then, turn your head 90 degrees to the right and wait for 30 seconds if you don't raise your head

Next, turn your body 90 degrees to the right and stay in this position for about 30 seconds while you keep your head in current position

Sit up slowly and bring your head to the center

Do this procedure thrice a day until you don't have vertigo at least in 24 hours

To have the best result, you should perform this procedure at night before bedtime
10. Strawberries
When mentioning strawberries, you think they are delicious fruits that everyone likes. Now, you can eat strawberries every day because it may combat with diabetes which may lead to vertigo[17]
Alternatively, you might cut some fresh strawberries and then place them in a cup of yogurt. Now, eat them twice a day.
Conclusion
If you want to know more about natural home remedies for other diseases and conditions, go to our main Home Remedies page. After reading the article of top 12 natural home remedies for vertigo attacks treatment, we hope that you find out the best and the most suitable home remedies to get rid of your vertigo easily and quickly. However, all content provided is for informational & educational purposes. We recommend you consult a healthcare professional to determine which method is appropriate for you and to avoid the side effects when applying these methods. In addition, asking for healthcare professional's advice may help you know that you have to take medicine or not.
If you have any opinions or comments about our topic today, please leave them in the comment box below. We will reply as soon as we can.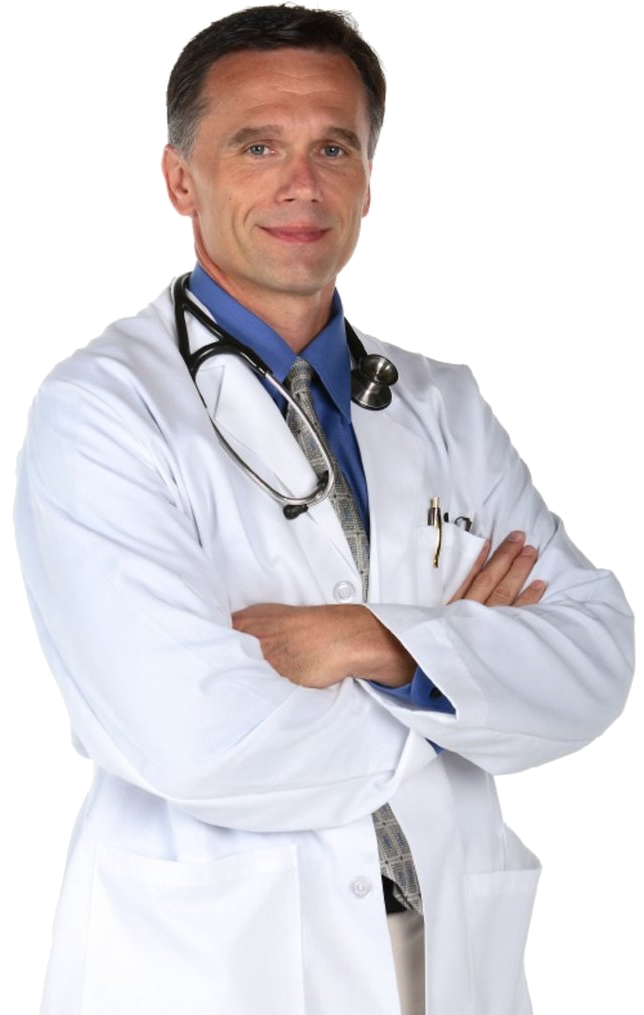 GET FREE ACCESS!
Lorem Ipsum has been the industry's standard dummy text ever since the 1500s, when an unknown printer took a galley of type and scrambled it to make a type specimen book. It has survived not only five centuries
RELATED ARTICLES
YOU MAY LIKE THIS