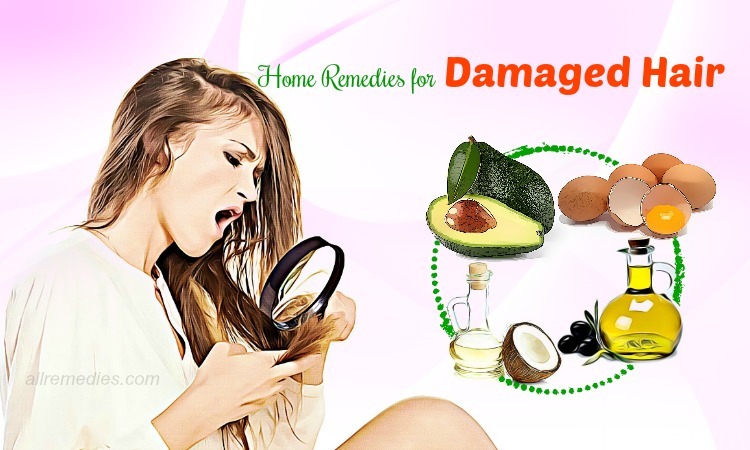 Home Remedies for Damaged Hair – 21 Best Tips for Hair
Updated: 8/21/2019
Most people, especially women, always long for gorgeous hair because it makes them more attractive and more confident. Therefore, they always try to nourish their hair in many ways to avoid some problems such as split ends, itchy scalp, dandruff, breakage and hair fall. Hair has three layers. The outer layers protect the inner layers. When the outer ones are damaged, the inner layers will be damaged too, which may lead to dry and damaged hair. The hair is deprived of essential oils and moisture to maintain texture and shine. Many people feel really irritated with this problem and wish to fix damaged hair without using chemical components. In this article, we show you amazing remedies for damaged hair – 21 best tips to provide you with the most effective and safest solutions for your hair problems.
Top Natural At Home Remedies For Damaged Hair – 21 Best Tips For Hair
1. Use Butter For Silky Hair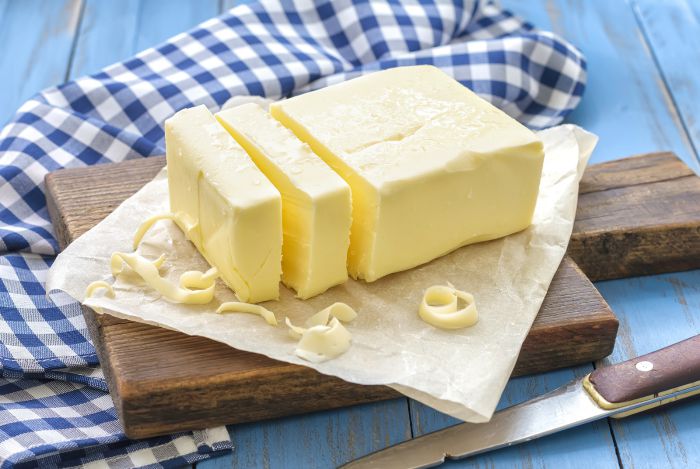 Butter is considered one of the most popular home remedies for damaged hair. It is used in the treatment of hair and scalp disorders [1]. Besides, butter contains a major source of essential vitamins such as vitamin A, D, E, B12, and K12 [2]. Butter is also available on every market so you can buy it easily. For this remedy, all you need to do is take a relative amount of butter and apply on your damaged hair.
Directions:
Massage your damaged hair gently and use a towel to cover the hair for about 20 minutes.

Rinse the butter off with warm water
2. Take Some Yogurt To Make Hair Paste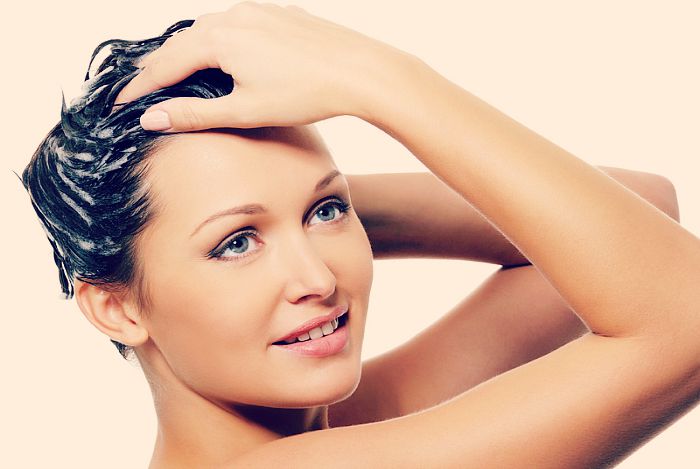 AllRemedies Partner Solutions
Keep Asking Questions Until You Get The Answer You Need!
The Medical Experts are all here to answer your questions online or with a phone call.
Yogurt is a dairy product that has been eaten for hundreds of years. The high content of calcium in yogurt [3] may help to strengthen human teeth and bones [4]. Yogurt also possesses probiotics that may alleviate symptoms of irritable bowel syndrome [5]. Moreover, yogurt has the ability to moisturize dry hair and is used for other hair problems [6].
Directions:
Method 1: Plain yogurt
Prepare 2-4 tablespoons of plain yogurt to apply to your damaged hair

Massage the treated area gently

Leave it there for 20-30 minutes

Rinse it off with a mild shampoo
Method 2: Plain yogurt and eggs
Beat 1 egg with 1 cup of yogurt

Apply to your hair and massage

Repeat this method once a week to have a good result
3. Use Humidifier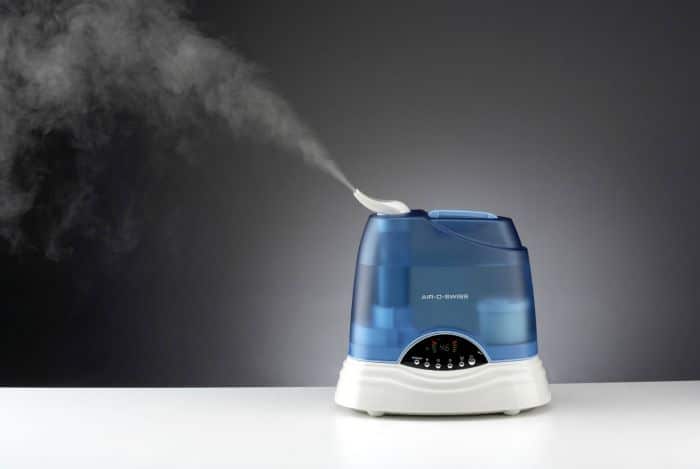 "Your hair, also like your body, also needs time to rest."
In the dry season or in the winter, your hair may get drier. The solution to this problem is to use a humidifier in your house to provide moisture in the atmosphere, especially during the night time. That certainly protects your hair from being exposed to hot air, thereby keeping your hair moist and hydrated all the time. If you are getting problems with your hair, why don't you take a humidifier to rest your hair now?
4. Strengthen Hair With Coconut Oil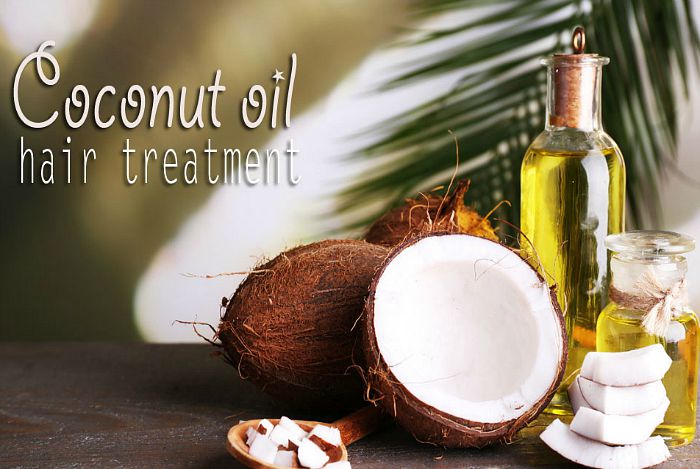 Coconut oil, one of the wonderful natural remedies for damaged hair, is an available source of herb that can be found easily in the drug store, health stores or grocery stores. It is considered a natural conditioner for damaged, dry hair thanks to its molecular structure of coconut oil. Coconut oil is able to penetrate hair shafts, help nourish hair, and prevent damage from the inside out [7]. It may aid to restructure the hair, strengthen and provide shine to it. Using coconut oil may split ends, hair breakage, tangles and make thin hair become thicker. Furthermore, studies show that coconut oil has the ability to protect against cardiovascular diseases, chronic diseases, including diabetes and cancer [8].
Directions:
Apply coconut oil to your hair and scalp

Massage gently and then leave it overnight

Wash your hair off with warm water
5. Tea Tree Oil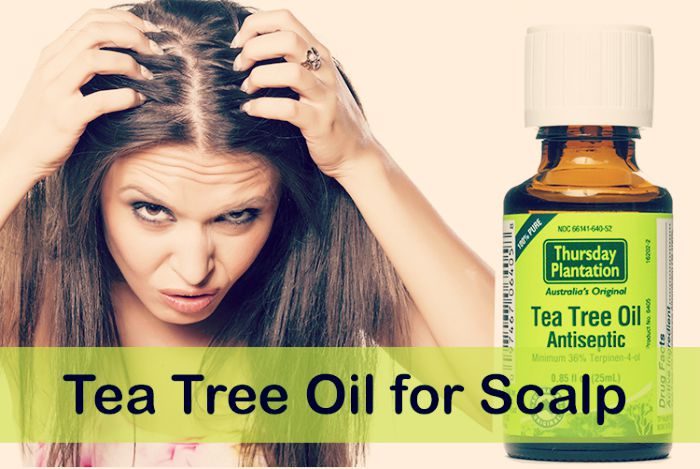 Tea tree oil is extracted from the leaves of a plant which grows in Australia called Melaleuca and is proven to be one of the most wonderful home remedies for damaged hair. Loaded with a large number of antifungal properties, tea tree oil is beneficial in the treatment of dandruff and promotes your hair heath [9]. In addition, tea tree oil is effective in reducing itchy skin [10] and shortening wound-healing time [11]. Moreover, because of its anti-inflammatory and antimicrobial properties, tea tree oil is often used to treat mild to moderate acne [12].
Directions:
Put 1 tablespoon of tea tree oil in your conditioner

Then apply directly the solution to your damaged hair for 5-10 minutes

Rinse your hair off with lukewarm water

Do this 2 times a week to get a good result
6. Soften Hair With Castor Oil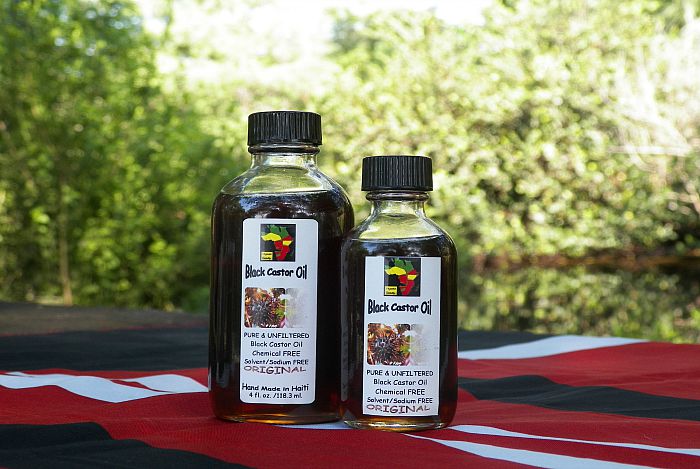 Castor oil has been utilized to moisturize dry hair, decrease dandruff and reduce itchy scalp [13]. Packed with helpful conditioning properties, it is seen as a protective coating to prevent harmful effects on your hair and scalp. Besides, castor oil contains hepatoprotective properties that may prevent damage to the liver and antioxidant properties that protect against harmful free radicals[14]. In addition, consuming castor oil may control symptoms of constipation in the elderly [15].
Directions:
Combine a ¼ cup of water with a ¼ cup of castor oil

Massage gently the scalp down to the ends with the solution. Rub the solution into your hair gently with fingertips

Wash off your hair with warm water, use a dry towel to cover your hair and leave it overnight.
"Castor oil is a stimulant laxative that can help stimulate the large and small intestines and improve the bowel movement. When taken on an empty stomach, castor oil will be useful for softening your stool and relieving constipation within several hours" (Read more "Best Home Remedies for Constipation". Medically reviewed by Kristen Arnold MS, RDN, CSSD.)
7. Sandalwood Oil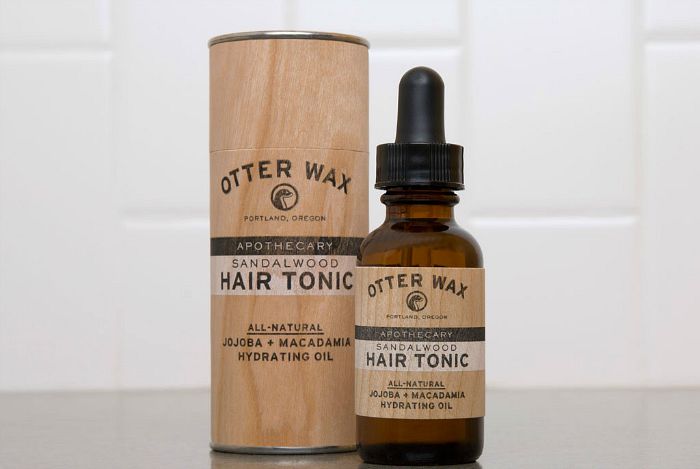 Sandalwood oil is known as an amazing remedy for dry and damaged hair [16]. In addition, sandalwood essential oil contains an active component called α-Santanol, which may decrease the proliferation of skin cancer [17]. It is used as an aromatherapy agent to reduce anxiety, stress, and depression [18]. Moreover, anti-inflammatory, anti-microbial, and anti-proliferative properties in sandalwood oil have been used in the treatment of acne, psoriasis, and eczema [19].
Directions:
Combine some drops of sandalwood oil with jojoba or olive oil

Use your fingertips to rub the mixture to your hair

Rinse off with warm water

Apply this method 2-3 times a week to get a positive result
8. Eliminate Dull Hair With Lavender Essential Oil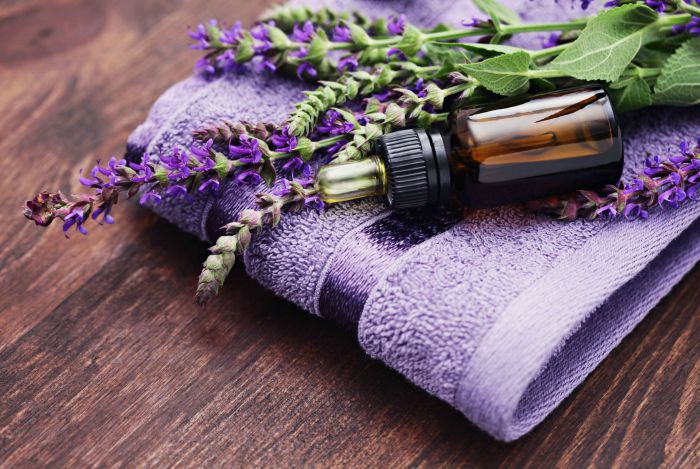 Lavender oil is an essential oil extracted from the lavender plant. It may help to fight head lice and make your hair clean [20]. Additionally, lavender oil contains antioxidant, analgesic and anti-inflammatory properties [21], which brings numerous benefits for human health. Lavender oil is also used to enhance the healing of skin tissue [22]. Moreover, lavender oil has been reported to have positive effects on the treatment of acute migraine headache [23].
Directions:
Put 2-3 drops of lavender oil into warm olive oil

Apply the mixture to your hair and gently massage

Rinse your hair off with warm water
9. Mitigate Hair Problems With Burdock – Rosemary Oil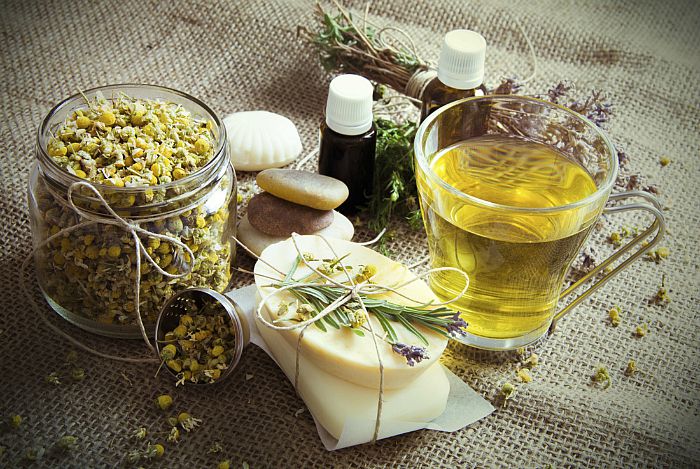 If you are facing hair loss, rosemary oil is an excellent choice for you. Rosemary oil may promote the growth of hair effectively [24]. Besides, rosemary oil helps enhance critical thinking, concentration and improve memory [25]. This oil also aids to relieve shoulder pain and motor power in stroke patients [26]. Inhaling rosemary oil may lower stress and reduce anxiety [27]
Directions:
Prepare burdock root and rosemary leaves.

Use a pestle to smash them to extract their oil.

Mix oils in a pan.

Put some ground herbs to the oil mix.

Simmer the oil for 8 hours

Filter the oil to remove the remainder of herbs.

Massage gently your hair and scalp with this oil

Do this method 2-3 times a week
10. Take Honey To Make Coat For Hair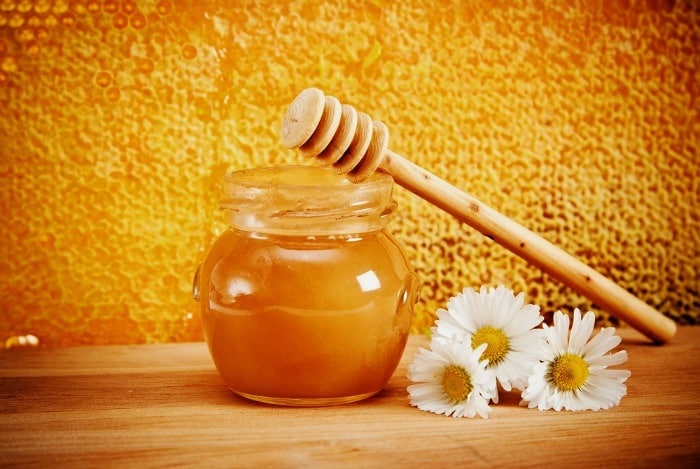 Honey is rich in proteins, amino acids, vitamins and minerals. It helps to soften, moisturize and condition dry hair [28]. Thanks to its antibacterial, anti-inflammatory, antioxidant, and antiviral properties, honey has been shown to speed up the wound and burn healing process [29]. Moreover, honey has metabolic effects on type 1 diabetes [30]. It also may reduce "bad" LDL cholesterol and inflammation while increasing "good" HDL cholesterol [31].
Directions:
Method 1: Honey, coconut oil and buttermilk
Mix 2 tablespoons of honey, one tablespoon of coconut oil and 1 tablespoon of buttermilk.

Stir them well and warm it.

Apply this mixture directly to your hair.

Use a towel to cover this area for 20 minutes

Rinse your hair off with water
Method 2: Honey and olive oil
Mix ½ cup of honey and 3 tablespoons of olive oil

Apply this mixture to your hair and cover your scalp with a towel for 20 minutes

Rinse off your hair with shampoo
Note: Honey may lighten your hair, so you should be careful when using these methods.
11. Try Milk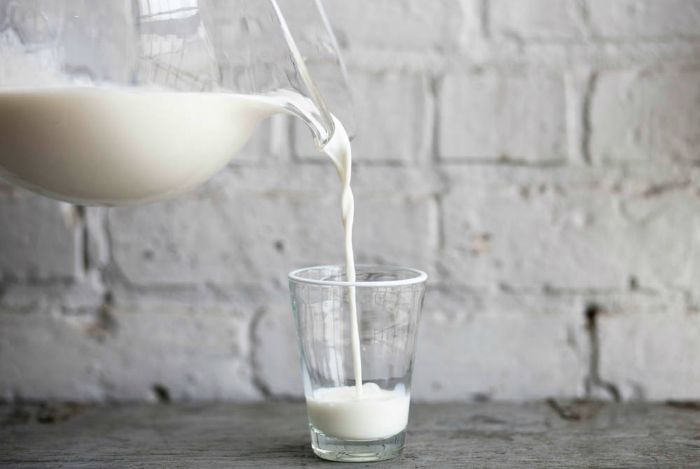 Milk has been consumed all over the world for thousands of years. It is highly packed with vitamins and minerals, including vitamin D, potassium, phosphorus and selenium [32]. Milk contains a good source of vitamin B12, which may prevent hair loss effectively [33]. Dairy products and milk may lower the risk of getting osteoporosis in women [34].
Directions:
Make a mixture of some water with a ¼ cup of milk.

Apply the mixture to your hair and massage gently.

Wrap your head with a warm shower cap for 15-20 minutes

Wash your hair with mild shampoo.
12. Create Perfect Papaya Pack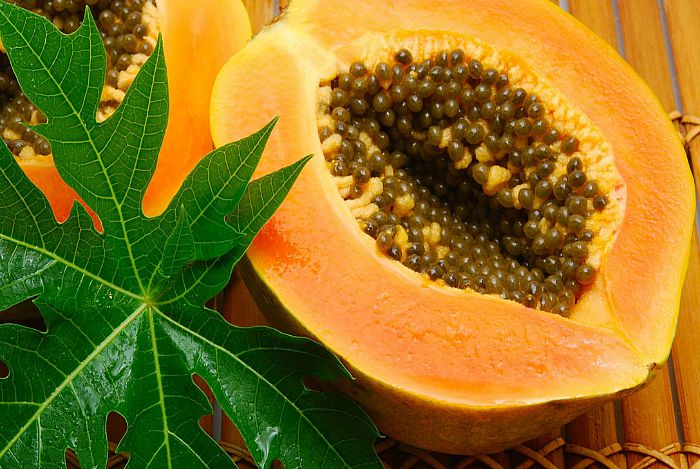 Papaya is found to be a natural home remedies for damaged hair. Papain in papaya help prevent the growth of unwanted hair [35]. Additionally, papaya is rich in antioxidants such as vitamin C, vitamin A and vitamin E, which protect against free radicals. Consuming papaya may enhance the cardiovascular system, prevent heart diseases, stroke and colon cancer. It is also an excellent medicine for digestive and abdominal disorders. [36]
Directions:
Mix 1 cup of mashed papaya with 1 cup of blended banana and 1 cup of plain yogurt.

Add 1 tablespoon of coconut oil and 1 tablespoon of honey into the mixture

Stir all of the ingredients to get a thick paste

Apply this mask for your hair, and use a towel to wrap your head for 20 minutes.

Wash your hair thoroughly.
13. Create Herbal Conditioner From Curry Leaves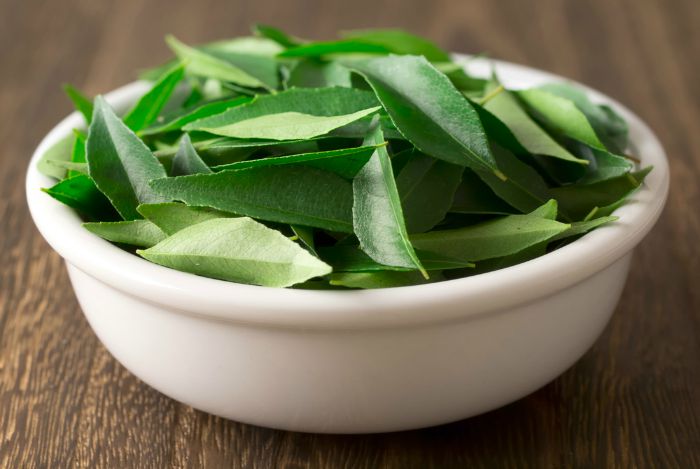 Curry leaves, also called Kadi Patta, is another ideal natural source to make good hair treatment because it is comprised of essential nutrients. Besides, curry leaves may help to decrease the premature greying of hair. Research indicates that curry leaves contain anti-diabetic, antioxidant, hepatoprotective properties. These leaves have been used to treat inflammation, itching, fresh cuts, dysentery and vomiting [37].
Directions:
Prepare a ½ cup of coconut oil with dried curry leaves, then warm them up for 2-3 minutes.

Let it rest at room temperature, then apply on your hair and massage gently for 5 minutes.

Take a shower cap to wrap your hair, hold it for 20 minutes

Rinse your hair off with a mild shampoo and dry it well.
Keep reading this writing to discover other wonderful home remedies for damaged hair!
14. Take Some Fenugreek Seeds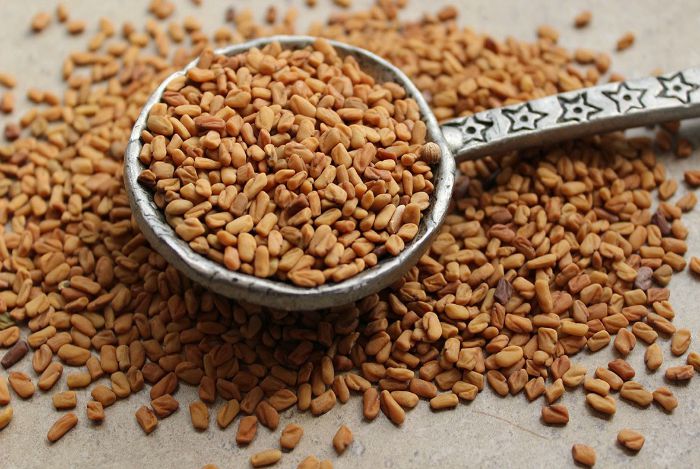 Fenugreek seeds, also known as methi seeds, are effective in preventing the loss of hair and retain conditioning [38]. Besides, studies show that consuming fenugreek may reduce total cholesterol, triglycerides and blood sugar [39]. Furthermore, fenugreek has been linked to lower inflammation, which commonly leads to chronic diseases such as diabetes and cancer [40].
Directions:
Pour 2 cups of water into a bowl which contains a ½ cup of dried fenugreek seeds

Let them steep overnight

Strain the water and blends the seeds

Add some water while blending to make a thick paste

Apply the paste to your hair and scalp.

Use a bun to fix your covered hair for 20 minutes

Rinse it off with cool water
15. Limit The Time For Shampoo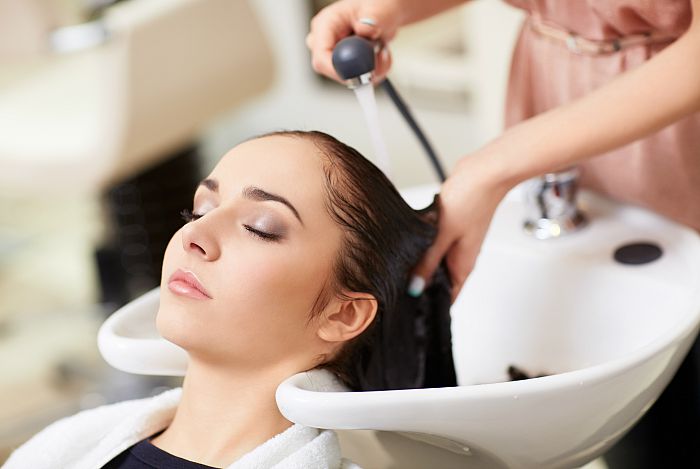 Shampooing your hair regularly is a good way to keep your hair stay strong and healthy. Using a suitable type of shampoo will provide your hair with texture and flexibility. Nevertheless, using too much shampoo may have a bad influence on your hair. It is crucial to limit the time of using shampoo if you don't want your hair to be damaged in a short time.
Your hair just needs washing 2-3 times a week. In addition, you should also pay attention to which types of shampoo that fit you. For example, you can take a mild shampoo that contains natural properties such as coco-sulfate extracted from coconut oil.
16. Avoid Much Heat Drying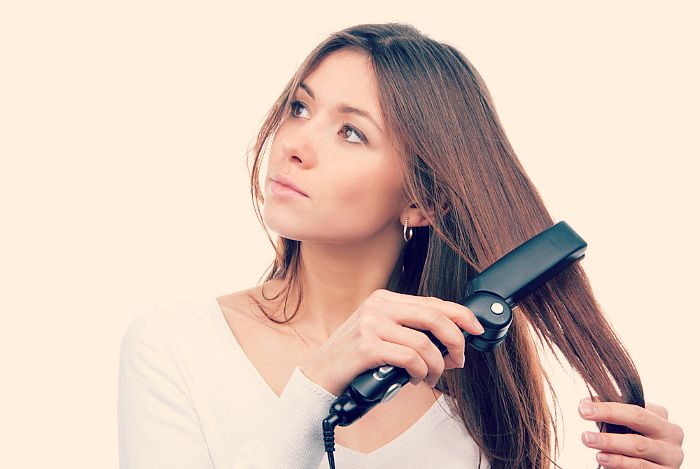 We all know that drying can make your hair get dry more quickly. However, it is one of the main causes leading to dull and damaged hair. Therefore, to avoid this situation, you should not use dryers during winter. If you are in an emergency, you can use heat protection spray instead. These products will protect your hair from being frizzy and provide hair with moisture.
17. Take Filtered Shower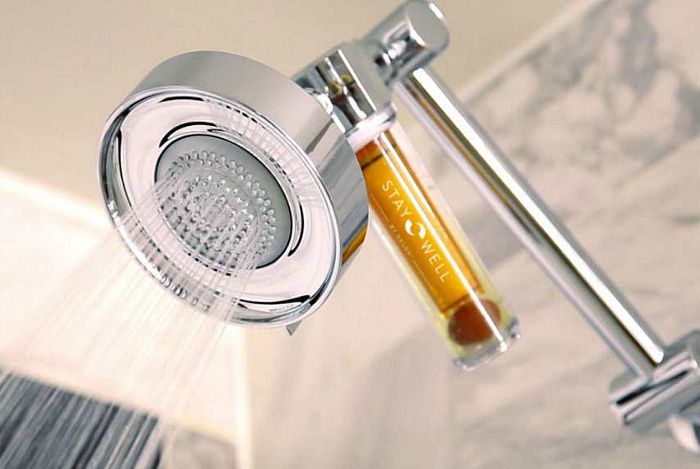 Do you know that the way you take a shower also affects your hair? A large amount of chlorine in water may cause several damages and problems to your hair such as itchy scalp, damaged hair, split ends or hair loss. To deal with this problem, you should consider using filtered shower, which may reduce the contents of sulfur and chlorine. Besides, you should check the water's temperature before rinsing to make sure it is not too hot and not too cold.
18. Do not Abuse Hair Dye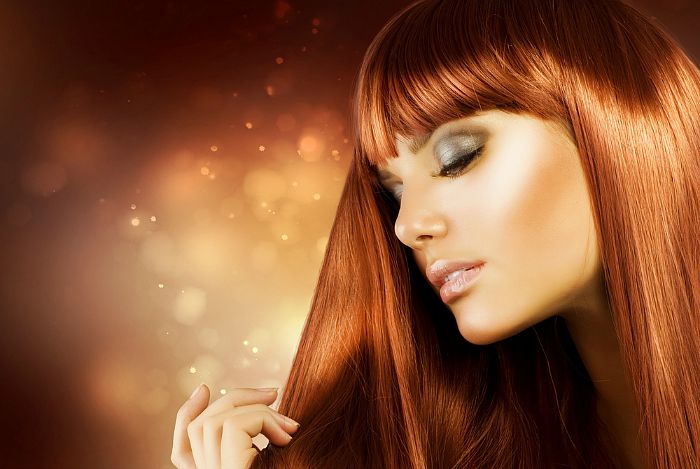 Dyeing hair is a common way to change the appearance and make people look more beautiful. You can dye your hair with any color you like. However, abusing hair dye may directly weaken your hair. Harmful chemicals in dye colors may cause hair to lose luster and break easily. Moreover, dyeing may lead to allergies and asthma in some people. Therefore, it is important to reduce the times of dyeing and it is better to replace harmful chemical dye colors by natural ones.
19. Let Your Hair Down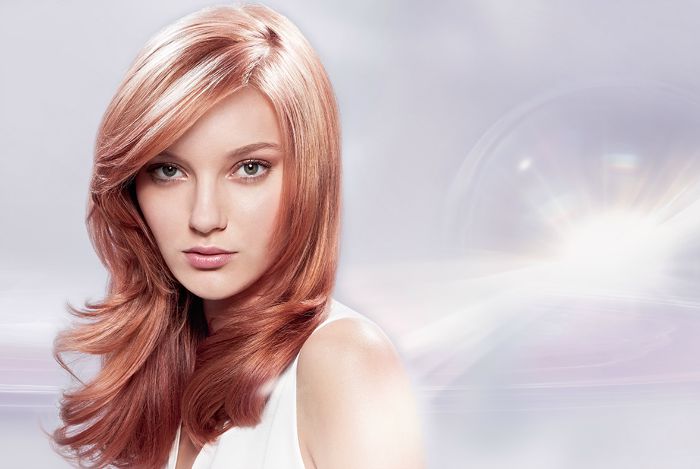 You have strong hair and you want to style it to make it look unique. You can tie, braids or bun your hair. Nevertheless, these actions may cause the change in hair's structure, your hair may be dull and damaged. It is recommended that you should let your hair down and do not pull hair back tightly because this may cause headaches.
20. Keep A Healthy Diet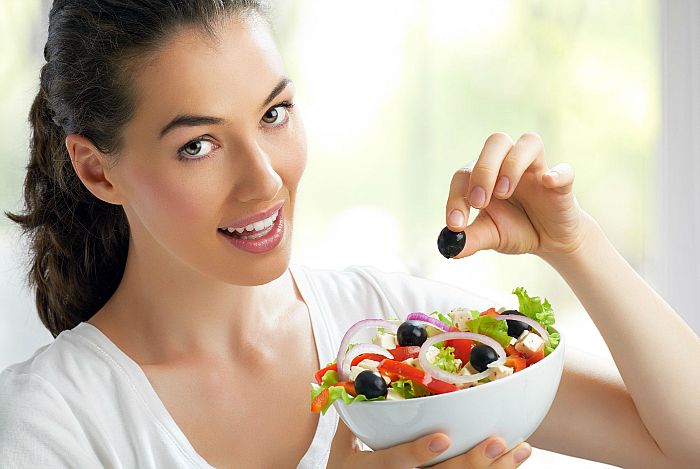 Your daily diet may determine the strength of your hair. You should consume food with high contents of nourishing properties for hair. Dry hair is also the result of dehydration, so drinking enough water will provide you with enough moisture. You can try salmon because it contains omega-3 fatty acids which can make hair stronger. Vitamin A and C in green vegetables and some kinds of nuts are also very necessary for the hair. You should consider using these types of food on your daily diet if you really want to have glossy and shiny hair.
21. Wrap Your Wet Hair With Dry Towel – Do Not Rub It Roughly!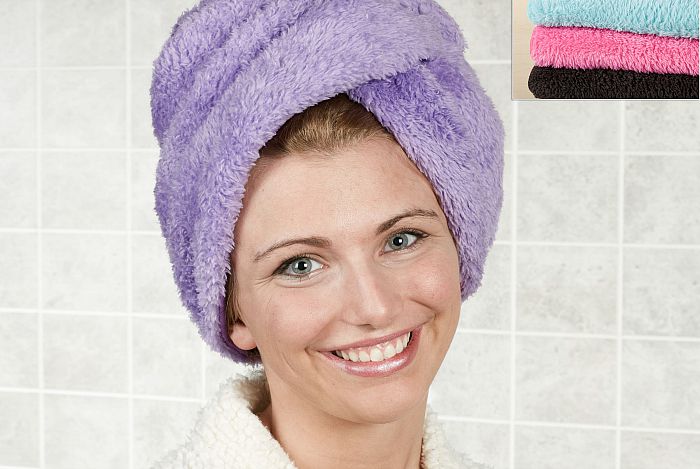 If you are suffering from damaged hair, you should not rub your wet hair because it may cause hair falls and scratch the outer protective layer of hair. Therefore, in case you want to dry your wet hair after washing it, you just should cover your wet hair with a cotton towel. Hold the cotton towel there and dab it gently on the hair to absorb moisture. That may protect your hair from getting split ends.
To keep strong and glossy hair, the most important thing is to provide it with a suitable condition. We expect that after reading the article of natural home remedies for damaged hair – 21 best tips for hair, you can find the most appropriate remedy for yourselves. You will be more confident with shiny and gorgeous hair.
If you have any questions relating to this article or know more effective home remedies for damaged hair, do not hesitate to leave them in the comment box. If you want to know more natural tips and remedies to treat other problems, go to visit our main page Home Remedies for more details.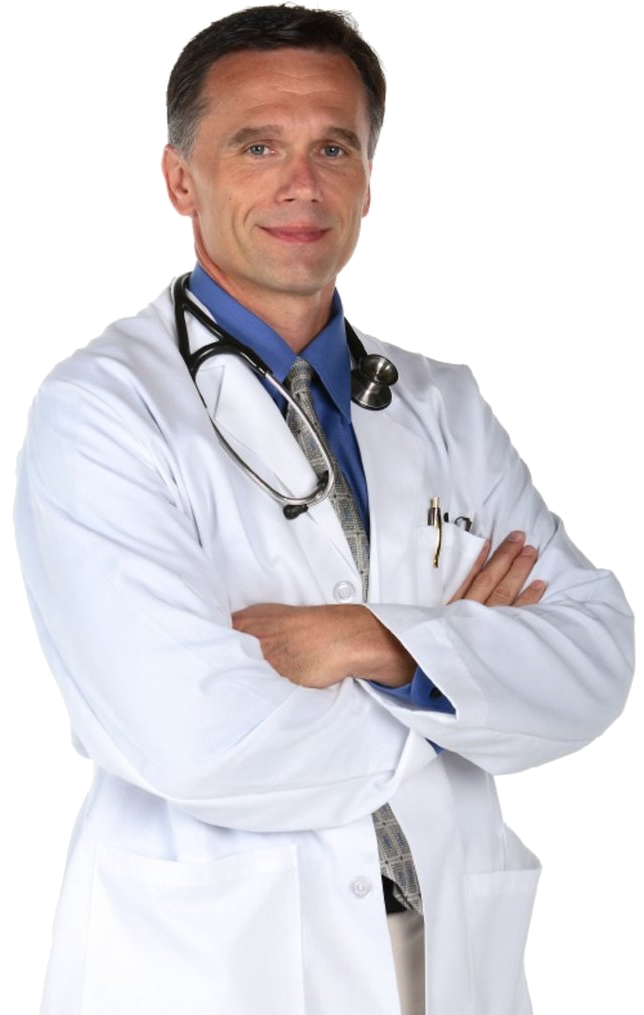 GET FREE ACCESS!
Lorem Ipsum has been the industry's standard dummy text ever since the 1500s, when an unknown printer took a galley of type and scrambled it to make a type specimen book. It has survived not only five centuries
RELATED ARTICLES
YOU MAY LIKE THIS