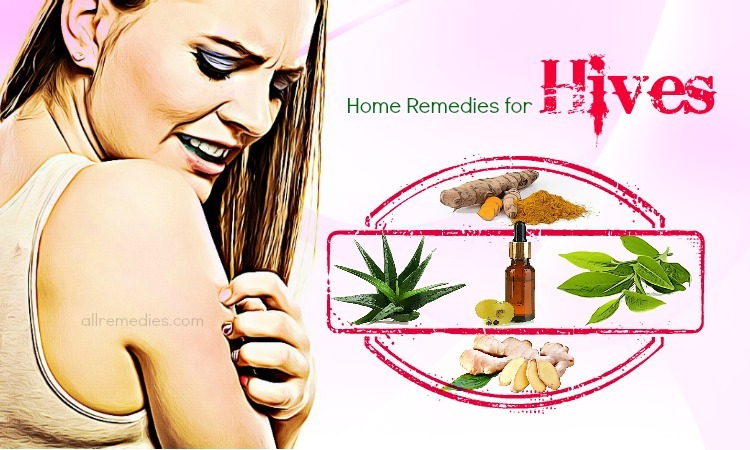 Top 29 Natural Home Remedies for Hives on Face & Body
You may find yourself wondering, what do hives look like? If your skin has itchy patches that later turn into swollen red bumps, it may mean that you are experiencing hives. Before we seek for effective treatment and natural home remedies for hives, you should understand basic information about this common disease. Hives, which is known as urticaria, is one of the popular diseases of people. I can say that because hives can affect anybody at any ages. It is estimated approximately 20 percent of people over the world experience at some points in their life. The itchy condition may be mild or severe.
Plus, do hives affect your life? The obvious answer is yes. So do you want to find out the solutions which can treat hives? In general, people often go to the doctor in order to listen to his or her advice. However, do you want to try some natural ways for removing hives at home? If "yes", please continue reading this article on our page AllRemedies.com which will present to you top 29 natural home remedies for hives on face & body you can follow to get rid of this problem fast and effectively at home.
What Are The Signs & Symptoms?
When you see that there are some red bumps, which appear on your skin and make you itchy, you will be able to get hives. So what is it caused by? Some studies show that stress, infection, and allergies are the main reasons which cause hives. Additionally, there are also some common triggers of hives such as chemicals, insect bites, stings, animal dander, and so on. Hives are sometimes mistaken for bug bites. Although they have some resemblances, there are still differences in several ways. Itchy patches, red or skin-colored bumps that are symptoms of hives and change in shape, develop, move around, disappear and then reoccur over the short period of the time. They can disappear quickly but reappear suddenly. The symptoms may exist and appear at any parts of your body from several minutes to a couple months. Chronic hives last more than six weeks and its patients always feel typically itchy in their affected areas. Normal hives only last for 24 hours and do not result in any cars after that.
If you want to find the best solutions and home remedies for hives on face and body, you should be sure that you are experiencing hives. Hives should not be mistaken for bug bites and angioedema. Angioedema is indicated by the swelling tissues beneath the surface of your skin. Angioedema is also caused by certain medications, a hereditary deficiency, and allergy reaction. However, angioedema is accompanied by other symptoms such as swelling in the mouth and eyes, swelling of the feet, hands, and throat, stomach cramps, and difficulty in breathing. If you suffer from hives, it is important to know that alcoholic beverages, scratching, emotional stress, and exercise may worsen the skin condition. Then, in order to get exact diagnose, you should see a doctor.
Top 29 Natural Home Remedies For Hives On Face & Body
Hives can be treated with a variety of treatments, including creams, medications and home remedies for hives. However, it is recommended using home remedies for hives because medications and creams may have some unwanted side effects. However, if symptoms of hives last more than one month and reoccur several times without any improvements, you should see a doctor or an allergist. These are 29 natural and fast home remedies for hives which you can do to get rid of hives during summer.
1. Green Tea
People often use antihistamines that are available in the prescribed or over-the-counter form as an effective treatment for hives and any allergies. Green tea is considered as a natural antihistamine. Therefore, if you are looking for home remedies for hives, you should not ignore green tea. Green tea has a great source of polyphenols and flavonoids. Polyphenols have antioxidant properties. These compounds of green tea are effective in preventing tissue damages and boosting the immune system. Moreover, anti-inflammatory properties of green tea make it become a desirable remedy for hives.
If you are experiencing hives, you just need to drink three cups of green tea daily. You can add a little honey into a green tea to make it sweeter.
2. Oatmeal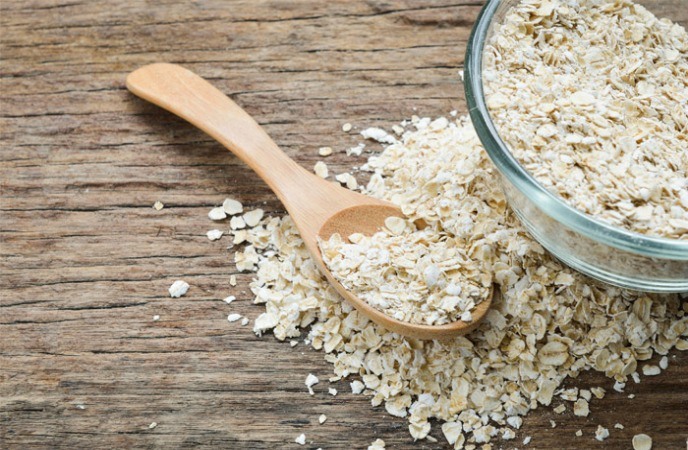 Oatmeal has many health benefits because it is rich in nutrients, vitamins, and minerals. Therefore, people often eat oatmeal in the early morning as a healthy breakfast. Moreover, we all know that topical application of oatmeal can give skin glowing and smooth. Oatmeal is suitable for sensitive skin that is more prone to itchiness, redness, and irritation. Hives can result in redness and itchiness as well as swelling patches on the surface of your skin. Therefore, hives are also one of home remedies for hives on face and body by soothing itchy welts and redness.
You should follow this instruction:
Add a cup of uncooked raw oatmeal in a bath filled with a bucket of warm water

Bath and relax in this water for 15 to 30 minutes
This oatmeal solution can give you an immediate relief for irritation and redness on the skin. Moreover, it gives the softness to the skin. If you want to have satisfactory results, you should repeat this treatment daily until the symptoms of hives disappear completely. However, regular oatmeal bathing can give you the glowing and smooth skin.
3. Home Remedies For Hives – Wear Gloves
If your skin has the urticaria and welts, you should wear mitts or gloves. It may keep you from scratching or doing something that breaks the welts.
Scratching may result in infection. You can avoid it by soaking a cool gauze in the cold milk and then wrapping the affected areas. This cold compress can give you a significant relief immediately.
4. Avoid Triggers
Hives can easily reoccur. Therefore, if you identified the allergens causing hives, you should avoid these triggers completely in the future to prevent hives from reoccurring. If your house has insects, you should contact the local pest control agencies and ask them to get rid of insects from your house. Ants are also one of the possible culprits.



5. Calamine Lotion
Calamine lotion should be also included in a list of home remedies for hives because it is effective in shrinking the capillaries and blocking the histamine leakage into the bloodstream. Moreover, calamine lotion contains cooling and soothing properties that can ease itching and irritated skin.
6. Home Remedies For Hives – White Vinegar
The acidic properties of white vinegar are effective in reducing the swelling caused by hives. Moreover, it also helps to soothe the itching sensation.
If you want to treat hives effectively, you should follow this instruction:
Mix one teaspoon of white vinegar with one tablespoon of water

Put this mixture into a cotton

Apply this cotton to the affected skin areas

Leave it a couple of hours

Rinse it off with lukewarm water
This treatment should be repeated daily for a couple of days until the symptoms of hives disappear completely.
7. Fish Oil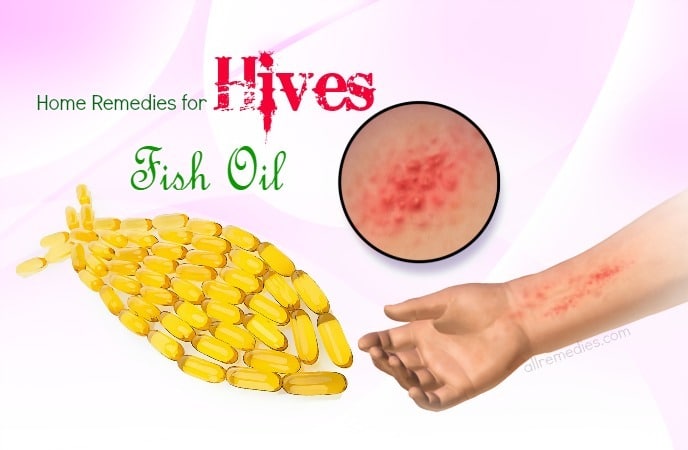 Fish oil is high in omega 3 fatty acids. These fatty acids contain anti-inflammatory properties; therefore, taking fish oil can help to ease inflammation caused by hives. You can take fish oil capsules. However, you should consult your doctor and read the label and instruction carefully first. Moreover, it is a great idea if you consume varieties of fish that is rich in omega 3 fatty acids. These fishes include tuna, trout, and salmon. Mackerel also has a great source of omega 3 fatty acids.
Moreover, you can extract the oil by squeezing fish oil capsules. Apply it to the affected skin areas. Leave it overnight and then in the morning, rinse it off with lukewarm water. If you want to get the satisfactory result, you should repeat this treatment daily.
8. Meditation And Yoga
We all know that yoga and meditation should be practiced regularly to reduce stress and pressure in your mind and your body. Stress and pressure are triggers that worsen the hive condition. Yoga and meditation can give the calm and peace to your mind. As a result, it fastens the healing process. Both yoga and meditation evolve many deep breathing exercises that can ease the internal trauma and get rid of stress. Therefore, whenever you experience stressful situations, you should do yoga and meditation. Yoga and meditation are also home remedies for hives that I would like to introduce to you in this article
9. Home Remedies For Hives – Eat Probiotics
In order to treat hives and prevent it from reoccurring effectively, you should read probiotics, especially those have a great source of acidophilus bacteria. These bacteria are effective in enriching the intestinal gut. Moreover, they reduce reactions caused by environmental allergens. 
It is recommended consuming cottage cheese and curd that contain live cultures. These foods can boost the act of good bacteria in your intestines.
10. Cold Compress
When you get hives, the cold press is the best suggestion of many skin allergies experts.
The cold temperature can help to block the further release of histamine as well as shrink the blood vessels. In other words, it can reduce inflammation, itching, and swelling. That's why it is concerned as one of the effective home remedies for hives on face & body. In order to get rid of hives, you should follow this detailed instruction:
First, take some ice cubes

Then, wrap them in a cloth

Finally, put it over your skin which contains hives for about 10 minutes

Do this remedy three or four times a day daily until hives is taken away
Sometimes, when hives make you itching, you should take a cool bath or shower in order to calm skin inflamed.
However, you should not directly place the ice on your skin.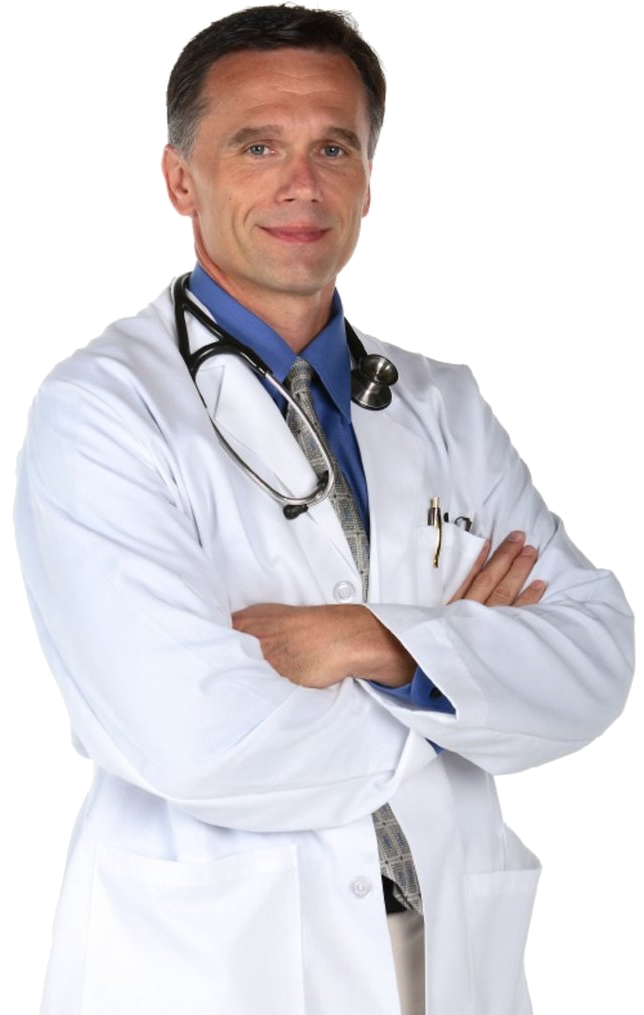 GET FREE ACCESS!
Lorem Ipsum has been the industry's standard dummy text ever since the 1500s, when an unknown printer took a galley of type and scrambled it to make a type specimen book. It has survived not only five centuries
RELATED ARTICLES
YOU MAY LIKE THIS