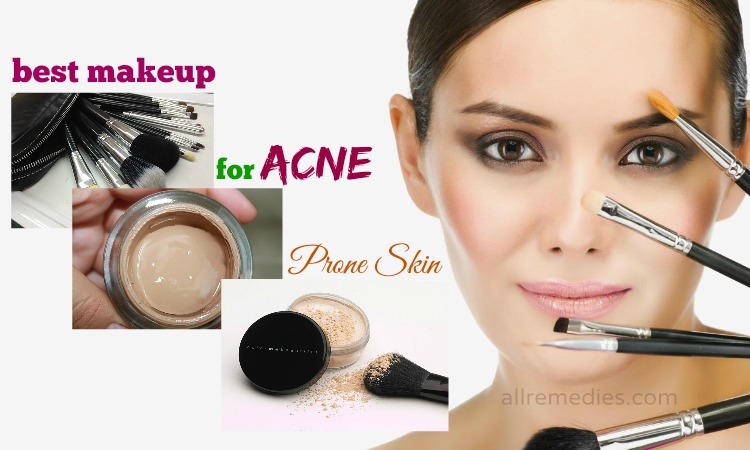 What is The Best Makeup for Acne Prone Skin: 17 Tips
If you have acne or oily skin, it is important for you to know the best makeup for acne prone skin. People like makeup because they know that makeup can conceal their skin problems and make them look beautiful and confident. People have different skin types and their own skin conditions. Perhaps, makeup is a basic need of women, but lots people meet trouble with makeup when they have acne skin. The wrong makeup may make acne worse. As you know, the acne scars are one of the defects that are hard to hide, and if you use in the wrong way or use too much concealer, it may even cause your clogged pores and the amounts of the acne on your face will increase. It is very important to apply and choose makeup correctly to conceal; however, not aggravate the acne. In this article, AllRemedies.com will introduce to you what is the best makeup for acne prone skin: 17 tips. All of the ways in this article are collected from reliable sources. Each individual has a different skin condition; hence you should consult your doctor before applying anyway. Keep reading this writing to learn more what is the best makeup for acne prone skin!
What Is The Best MakeUp For Acne Prone Skin – Discover 17 Tips
Why do you should know the best makeup for acne prone skin? Acne is the common skin condition that can affect anyone at any age. However, people with oily skin type are more prone to acnes and pimples. It is the reason why oily skin is considered as acne prone skin.
Acnes appear when the oil, dirt, dead skin cells, and bacteria are blocked in the skin pores. The blocked pores may develop pimples or zits. If the condition affects your skin repeatedly, you will have acne problems.
According to the American Academy of Dermatology, acne is one of the most common conditions happening in the United State. It is not a life-threatening problem but people with acne problems experience pain, loss of confidence, emotional distress, and permanent physical scarring.
Many people seek for a number of methods to hide their pimples and acnes such as clothes or makeup. I have to admit that makeup is an effective method to hide skin problems that make you ashamed and unconfident. Makeup can give your look a significant difference. Makeup can make women much more beautiful. People who wear makeup gain confidence. It is understandable when people with acnes and pimples wear makeup to hide their problems. However, they wear heavy makeup all the time and it worsens their condition. Fortunately, there are a number of tips and techniques used in makeup for acne prone skin in order to make the makeup look smooth without causing any unwanted side effects. Do you want to know what the best makeup for acne prone skin is? In this article, I would like to share with you some tips and techniques I know and spend time doing great research. If you are interested in, please read the article bellow to know more.
Learn aslo: Best Makeup For Oily Skin With Acne: 12 Tips
1. Choose Makeup Products Used For Oily & Acne Prone Skin
When you decide to choose the best makeup foundation, BB cream, cushion, and concealer, you may see the instruction printed on these products. The instruction may tell you which skin type these products are used for. There are 5 skin types including oily, combination, dry, normal, and sensitive skin. Acne prone skin often belongs to oily skin and combination skin. Acnes and pimples are caused by excessive oil production.
AllRemedies Partner Solutions
Keep Asking Questions Until You Get The Answer You Need!
The Medical Experts are all here to answer your questions online or with a phone call.
If it is your first time you choose the makeup products, you should ask the sellers or consultants for help. They are willing to help you know more about the makeup products and help you to find the best ones for you.
Read more: 19 Brazilian Beauty Secrets Revealed for Women
2. Apply Regular Skin Care Routine
Before you want to wear the makeup and make the makeup look smooth on your skin, you should know and apply regular skin care routine to make your skin healthy and hydrated. Experts said that healthy skin makes you look more beautiful with or without makeup. The skin care routine often includes essential steps such as oil cleanser (you can use makeup removal instead), water-based cleanser, exfoliation, toner, essence, serum, sheet masks, eye cream, moisturizer, and sun protection. The skin care products you choose depend on your skin types. There are five skin types (normal, dry, combination, oily, and sensitive).
The makeup products may block your skin pores. The oil, dirt, makeup residue, and dead skin cells are stuck in your skin pores and hence, causing acnes and pimples. Therefore, in the skin care routine, you should not ignore the importance of makeup removal or oil cleanser. Experts suggest you should use the double cleansing method (oil cleanser and cleanser) to remove all the dirt, bacteria, makeup residue and excess oil from your skin. When you use an oil cleanser, you need to take a sufficient amount of oil into your dry hand and apply it to your dry face skin. Massage your skin gently for a few minutes. Make your hand wet with water and then continue massaging your skin with wet hands until the oil becomes the white bubbles. After that, you can wash it off with lukewarm water. Apply the cleanser to your skin. After rubbing your skin gently, you can rinse it off with water. This process is called double cleansing. Double cleansing is also effective in removing the excess oil. It is important to make your face skin clean before applying makeup steps.
Some people focus on the makeup steps only. As a result, their skin is worse and worse over time. If you want to get a better look, you need not only makeup but also a proper regular skin care routine.
Read more: Top 21 Korean Skin Care Tips and Secrets 
3. Know How To Read Labels Of Skin Care And Makeup Products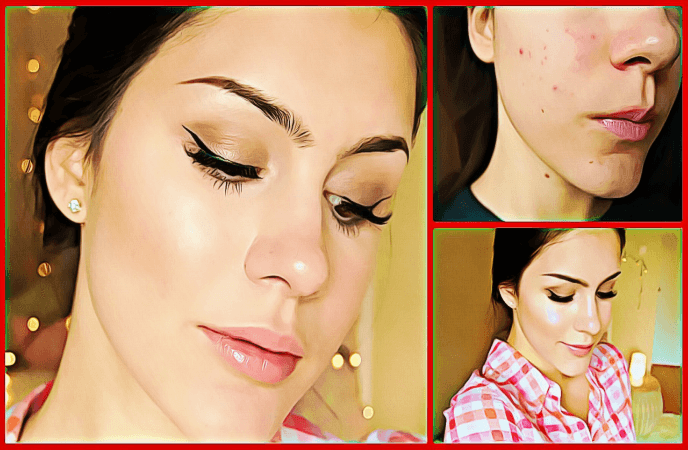 Finding the best makeup for acne prone skin may be difficult if you do not know what applied on your skin. The ingredients used in skin care and makeup products are always listed on the label. According to experts, it is important for you to choose the most high-quality ingredients as well as production processes when you want to get a better look. Some chemicals and questionable ingredients are harmful and even life-threatening. Some chemicals can lead to skin cancer if used in a long time. Therefore, if you know how to read the label of skin care and makeup products, you can avoid the harmful chemicals and choose the best makeup for you.
Some certain ingredients found in suntan lotions, cleansers, makeup and even acne treatment products are not harmful but they can increase the risk of acne flare-ups. Therefore, when you choose the best makeup for acne prone skin, you should read the label carefully to avoid acne causing ingredients such as Acetylated Lanolin, Acetylated Lanolin Alcohol, Algae Extract, Camphor, cocoa butter, coconut oil, Isopropyl lanolate, Myreth 3 myrstate, Potassium Chloride, Sulfated Castor Oil, and much more.
4. Are Non-Comedogenic Products Suitable For Acne Prone Skin?
I am sure that you have heard the phrase "noncomedogenic" several times during your life. Moreover, you may want to look for noncomedogenic products when you are shopping for the best makeup for acne prone skin. If you are one, you are not alone. Many people believe that noncomedogenic products will not clog their skin pores and cause acne problems. However, it is unhelpful and soon to claim that noncomedogenic products do not result in acnes and pimples when they are applied to your skin. This is because the phrase "noncomedogenic" does not show the ingredients used in makeup. People who have oily, acne and pimple conditions find it difficult to choose the best beauty products.
Are you curious about the origin of the phrase "noncomedogenic". It is originated from a study published in the British Journal of Dermatology. This study was conducted to examine the potential of several ingredients like cocoa butter to clog the skin pores and cause acne flare-ups. Each ingredient is considered comedogenic. The researchers applied a small amount of these ingredients to the skin on rabbit ear. They changed the formula and increased the applying layer with each application. This study was conducted within 2 weeks without cleaning. Do you guess the result? This methodology found out that the whole notions of this study are related to how cosmetics are formulated and how people use them.
What makes cosmetics affect skin condition or cause acnes does not rely on the phrase "noncomedogenic". However, it depends on how much an ingredient is used in the formula of makeup products. For example, some studies may show mineral oil in the blush, concealer, foundation and even moisturizer may lead to acne but in fact, a tiny amount of mineral oil is incapable of worsening an acne breakout.
Therefore, you do not need to totally stay away from cosmetics containing constituents that might be considered comedogenic if they are used with a small amount of a formula. The concentration of such constituents is much more important. However, you should avoid irrational ingredients for acne prone skin such as petroleum, lanolin, fatty alcohols, hydrocarbons and vegetable oils when you shop for the best cosmetics. Therefore, instead of believing in the whole concept of "noncomedogenic", you should look at the ingredients listed on the product's label when you shop for the best makeup for acne prone skin.
Read more: 36 Natural Home Remedies for Pimples on Face
5. The Makeup Products To Avoid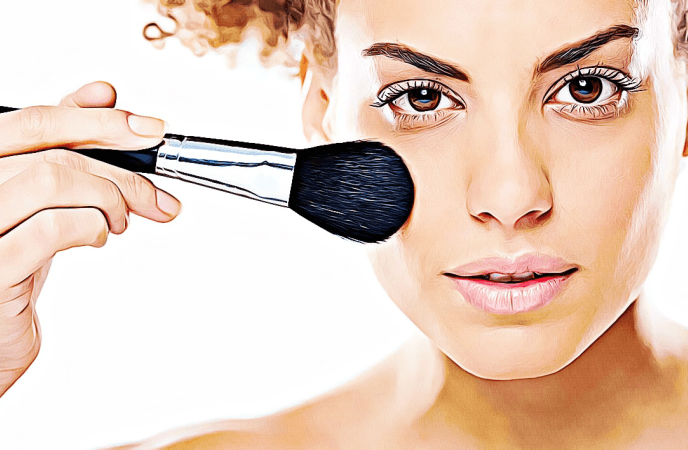 Some cosmetics can worsen your condition if you have acnes and pimples. It is important for you to identify the biggest culprits of acnes. Having oily skin or acne prone skin type does not mean you cannot use cosmetics. You can apply makeup if you know to avoid irritating ingredients and waxy, thick products.
If you have oily or acne prone skin type, you should avoid makeup products with irritant-loaded formulas. This is because inflammation may worsen your oiliness and breakouts. Inflammation is caused by repeated exposure to irritants. If exposed over time, irritants of makeup products may weaken the skin barrier, slow down the healing process for skin damage and lead to a dull, uneven complexion.
Furthermore, inflammation in the skin can lead to breakouts and make skin oilier. It is important for you to avoid buying and applying alcohol-based and fragrance loaded cosmetics (even skin care products too).
If you have oily or acne-prone skin, you should avoid solid or thick makeup products such as the stick, cream, powder compact foundations, blushes, and concealers. Makeup products in a semi-solid or solid form should be avoided if you have oily or acne prone skin. Ethylhexyl palmitate and polyethylene are irritating ingredients that should be included in the avoided list for oily and acne prone skin.
6. Use Scotch Tape
Some people may use acne cream before applying makeup. It is alright. However, if acne cream application is overdone, your skin becomes flakier. As a result, foundations cannot go well with flakes. Scotch tape is a wonderful saver if you are in a rush. Scotch tape is effective in removing the flaky bits from your skin without making skin damaged. After using scotch tape to get rid of flakes from your skin, you should apply a little moisturizer to the dry patch of your skin. It is recommended leaving it for a few minutes before applying your makeup.
7. Apply A Light Makeup
People with acnes and pimples may think that they need heavy and full coverage foundation to hide their skin problems. However, it is a mistake that not few people make in their life. Heavy and full-coverage can emphasize the texture of your skin. Moreover, it also draws attention to your acnes and pimples. Moreover, after hours, the heavy foundation mixed with dirt, oil and dead skin cells can block the skin pores. Wearing heavy foundation for hours can worsen your skin condition and lead to skin breakouts. If you have oily or acne prone skin, the great advice for the best makeup for acne prone skin is staying away from the heavy and full-coverage foundation. Instead, you should choose a sheer foundation like BareMinerals Pure Brightening Serum Foundation, for example. This foundation can show off the skin areas that do not have any scars, pimples or acnes. After applying a light foundation, you can use a concealer to hide your acnes and pimples.
8. Use A Color Corrector
After applying a layer of tinted moisturizer and sheer foundation, if you still see the discoloration of acne scars, a color corrector can help you to hide it well. You just need to use your fingertips to blend the color corrector to your skin. Therefore, if you want to look for the best makeup for acne prone skin, you should not ignore the color corrector that is beneficial in neutralizing acne scars.
Keep reading: 31 Ways How to Remove Acne Scars From Face Fast at Home
9. Add Some Brightness
In order to have the better, the primer, color corrector, concealer, blush, foundation and a light dusting of powder are used dutifully. However, after these steps, your skin may look dull. Therefore, it may be a great idea if you can add some glow to your complexion. It is recommended applying a subtle highlighter to your cheekbones, brow bone, and Cupid's bow. However, if you have oily or acne-prone skin, you should try thin, sheer layers of makeup. Heavy makeup can worsen skin condition.
Learn also: Japanese Skin Care – Top 28 Tips & Secrets of Japanese Women
10. Avoid Using Gloss Makeup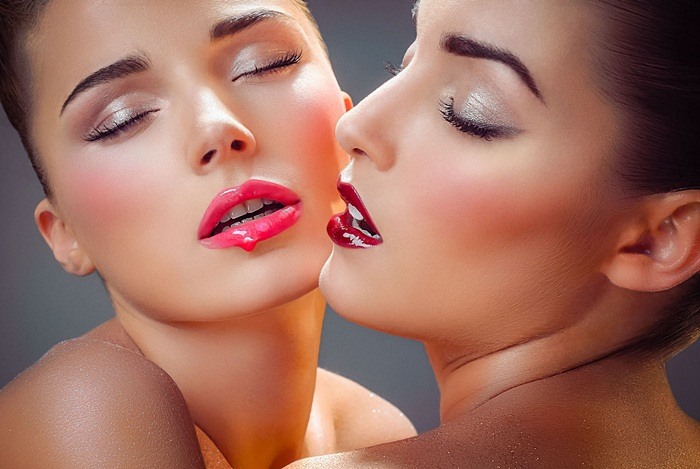 Got acne? Look for the best face makeup which will help improve our skin.
Certainly, you want to avoid using too much colorful powder on the acne skin – so that is really understandable; however,  you don't necessarily have to ignore your makeup in order to make the skin radiant glowing as well as ruddy. Women having acne skin still can apply pink blush as well as brown copper powder. The tip here is avoiding the gloss colors that are capable of causing the acne skin worse as well as attract people's attention to your acne spots.
Learn more: 29 Best Natural Acne Solutions
11. Avoid Making One Thick Makeup Layer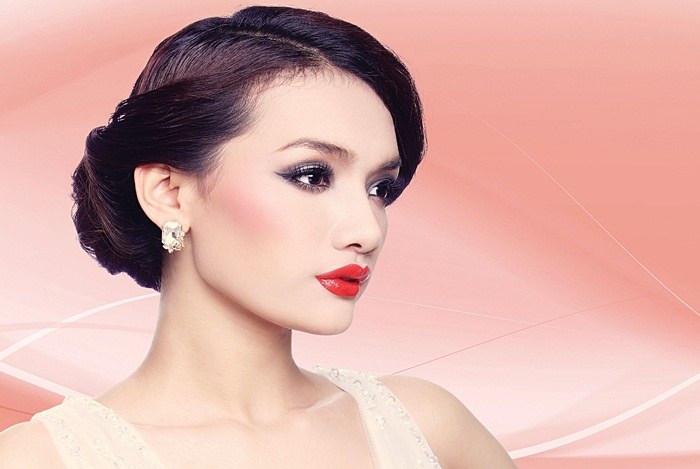 This tip is the best makeup for acne prone skin. Even some best coverage powders cannot turn the face to be flawless and perfect as well, and if you make up with lots layers of powder, many people around will pay attention to your unnatural skin. The way for you is to look for products containing good coverage which are suitable for the acne skin that help you get the smooth skin as well as the airy feeling on your skin surface, prevent the appearance of acnes.
12. Moisturize And Clean Your Face Before Makeup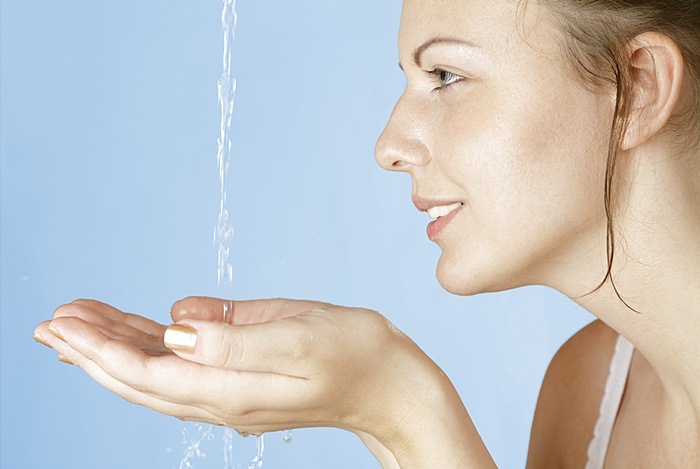 This simple tip is also the best makeup for acne prone skin. First of all, you need to clean your face thoroughly and afterward apply one layer of moisturizer as the layers of powder can lead to the dry skin, especially for those with inherent dry skin. Furthermore, moisturizer can help in keeping your makeup on longer with the true color. Plus, they can cover your skin from the irritations thanks to makeup.
Read also: Best Cleanser For Dry Skin On Face
13. Avoid Sponge Cotton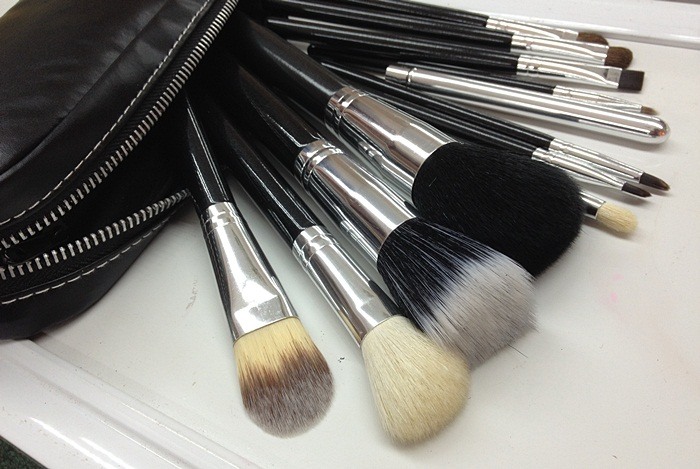 Generally, the pieces of sponge cotton seem to be harmless; however, they may be detrimental to the skin as it is one source of spreading bacteria to your skin and cause the acne condition becomes more serious. Instead, consider the makeup brushes that are designed to combat acne-causing bacteria, and make sure to clean brush in one regular basis. This is really the best makeup for acne prone skin that people should not ignore and look down.
Read more: 22 Tips on How to Take Care of Your Skin
14. Apply Foundation Cream Before Powder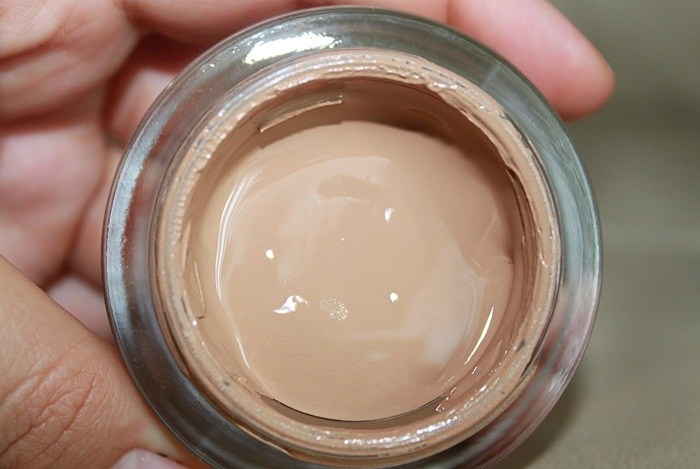 It is necessary to rub a protective cream layer for the acne skin. Afterward, choose one foundation cream for your oily skin to decrease the shine on your skin. You should rub the foundation cream before using the concealer. Why must you do this step? Its reason is that if you use the concealer before applying the foundation cream, your foundation cream will remove and incumbent an amount of concealer. Certainly, you must re-apply the concealer in order to hide the blemishes. This way makes the face stand for one very thick layer of the makeup cream as well as make your makeup unnatural.
15. Use Concealer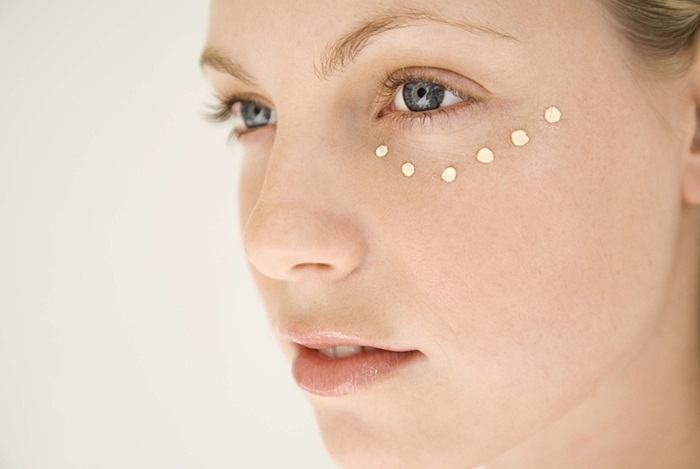 Rubbing thick concealer layers can even reveal more acnes and spots as well, and make your makeup layers false. All you need is to dab one small amount of concealer and then spread evenly on your acne spots. Afterward, apply one moderate amount of the concealer cream to make sure you don't overuse it, leading to you have to delete all and then reapply.
16. Choose Concealer With Right Color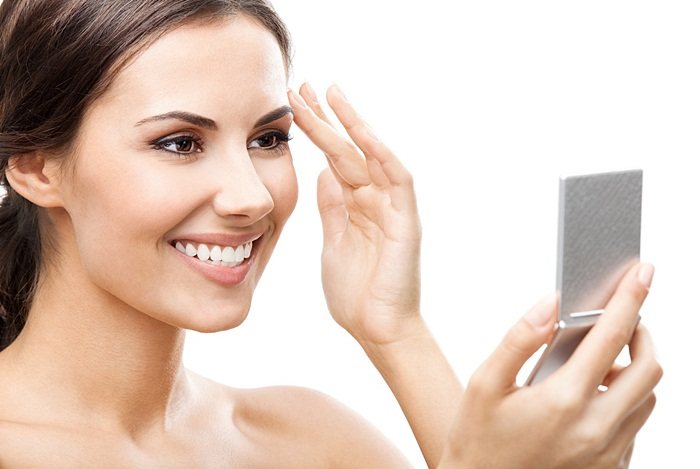 This is really one of the most beneficial tips on the list of the best makeup for acne prone skin.
Considering the concealer with false color that does not match the skin color will even expose the defects, especially your acnes. Thus, you need to find the absolutely proper concealer cream color for your facial skin. Typically, people had better choose the concealer containing a little lighter color. You absolutely had better not choose the darker concealer cream compared to the skin in order cover your acnes.
17. Use The Proper Powder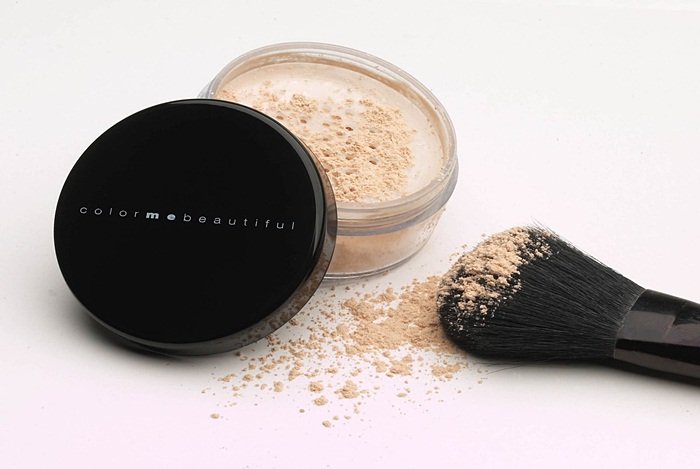 This is actually one of the most important tips on the list of best makeup for acne prone skin.
Applying powder can help the foundation cream, cream liner and concealer remained for longer on your face. Furthermore, with a powder layer, you can continue hiding your unpleasant blemishes once again. In addition, you had better powder using cotton and lightly tap it on your face skin to make sure the powder layer will be even and thin.
Learn more: Top 18 Natural Sun Damaged Skin Treatment 
This is the list of eight effective tips and the best makeup for acne prone skin that would be very useful for lots readers of Allremedies.com and other those who are suffering from the acne skin and also would like to know how to make up their skin beautifully and properly. If you want to know more about natural skin care tips and at home remedies for skin problems, go to our main Skin Care page. After reading the article of what is the best makeup for acne prone skin, hope that it can help you find out the best solution to help cope with acne skin fast without any side effect. All these tips are very effective in treating acne. However, these ways will take some time to cope with acne skin but their results are long lasting. If you have any question, or you know other tips for the acne skin, please leave them below. Also, you can share the experience if you know any other acne skin solutions to us.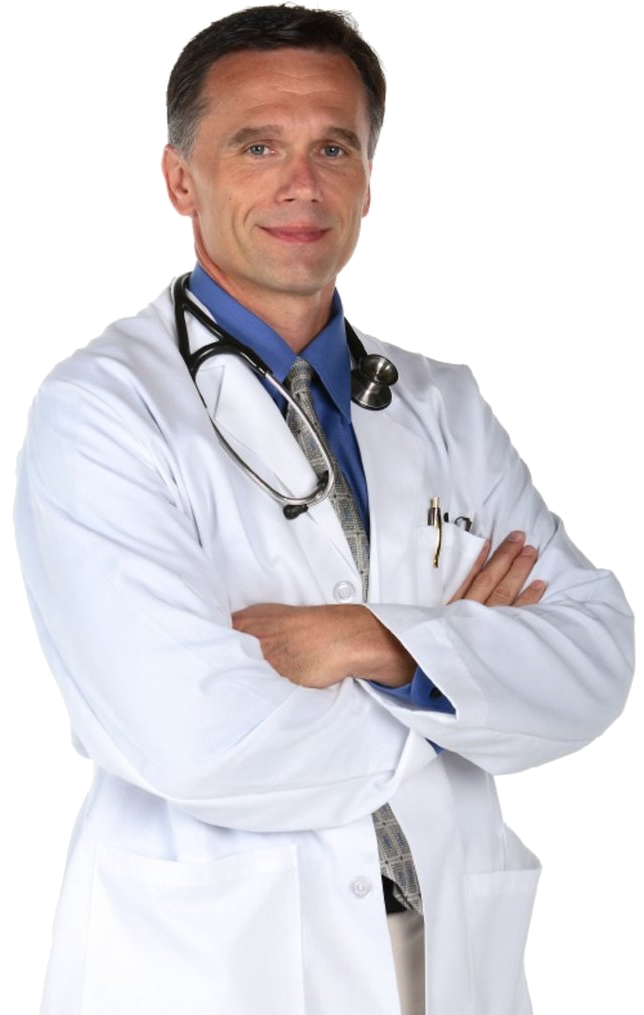 GET FREE ACCESS!
Lorem Ipsum has been the industry's standard dummy text ever since the 1500s, when an unknown printer took a galley of type and scrambled it to make a type specimen book. It has survived not only five centuries
RELATED ARTICLES
YOU MAY LIKE THIS