The colon is a very important part of the body. It is responsible for extracting water, vitamins, salt, and nutrients from the indigestible food matter as well as processing food which wasn't digested in the small intestine, and eliminating the solid waste from the body. But, when it does the wrong function, it starts absorbing the toxins instead of eliminating them. So, it can cause some problems such as bloating, headaches, gas, constipation, low energy, weight gain, chronic illness, and fatigue. Besides, these problems may be caused by undigested food which can lead to build up of mucus in the colon along with producing toxins poisoning the body. And cleaning the colon will help you get rid of these situations; for example, removing the toxins, promoting healthy intestinal bacteria, increasing energy and improving the absorption of vitamins or nutrients. In general, when you want to clean your colon, you often go to the hospitals. But when you don't have a chance to go to the hospital, what can you do? Let's try some remedies for colon cleanse at home. They both help you and don't cost much. Do you want to know them? If "yes", please continue reading this article on our page AllRemedies.com which will present to you the best home remedies for colon cleansing detox which you can follow to clean your colon at home.
Top 15 Natural Home Remedies For Colon Cleansing Detox
These are 15 best natural home remedies for colon cleansing which you should do at home to have a clean colon:
1. Water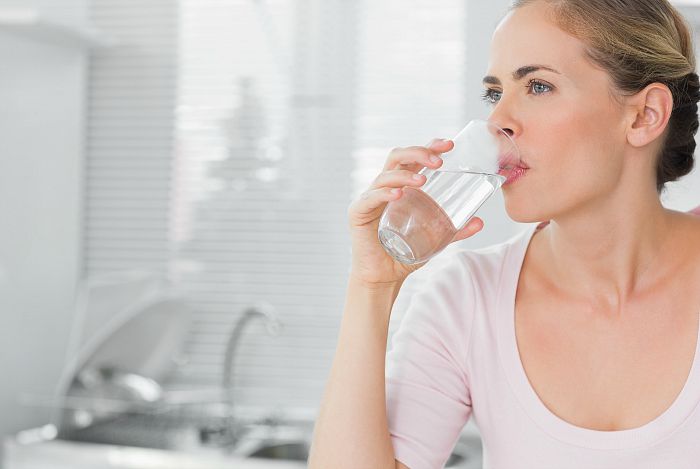 For colon cleanse, water is the best solution. Click To Tweet
Water is very important to keep your body well hydrated. Drinking a lot of water will help the food move through the digestive system.
In order to clean the colon, you should drink from 10 to 12 glasses of water per day. And you should continue doing this activity every day. That also provides you with the liquid as well as lubrication which required in order to flush the harmful toxins and waste out of your body in a natural manner
Besides, you can drink fruit juice or vegetable juice. It also helps you to clean your colon.
2. Apple juice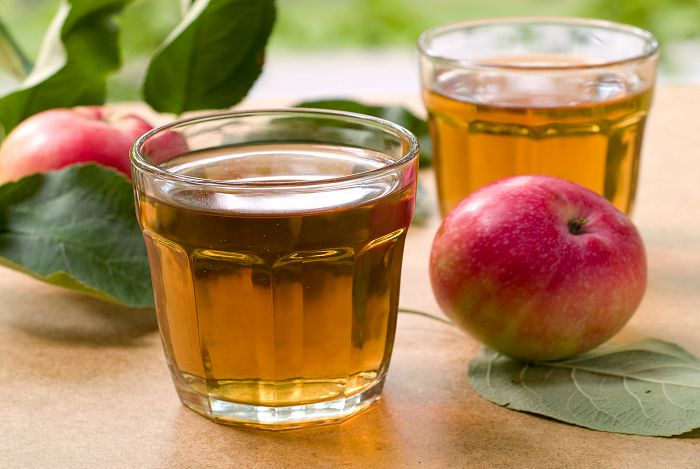 Apple juice is one of the effective and home remedies for colon cleansing. When you intake apple juice more often, it will break down the toxins, encourage the bowel movements and improve the healthy functioning of the digestive system and the liver. Therefore, it's every good to begin your new day with apple juice. Here is the recipe for you:
First take a few apples

Then blend these apples in order to extract their juice

Next drink a glass of this apple juice

After that, wait for 30 minutes

Finally, drink a glass of water

Follow this remedy many times per day and at least three times

Keep doing every day as needed
3. Lemon Juice, Sea Salt With Honey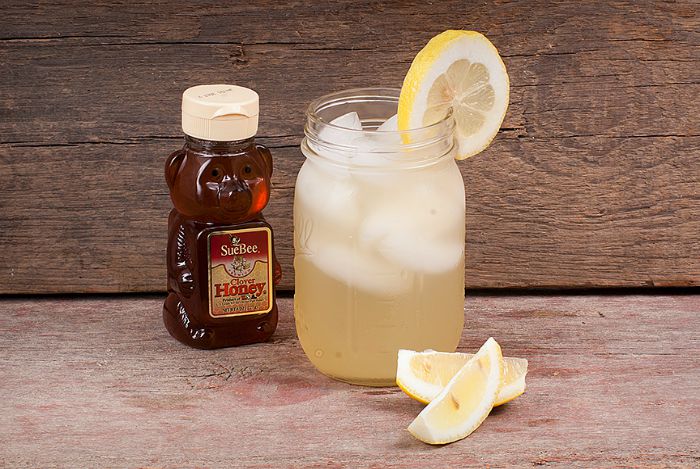 As you know, lemon contains high in vitamin C  as well as anti-oxidant properties which can help for the digestive system's proper functioning. Follow this recipe below if you want to clean your colon fast and effectively
First prepare a lemon

Then squeeze it so as to extract its juice

Add a little honey and a pinch of sea salt in it

Stir well in a glass of warm water and then mix everything well together

Finally, drink this liquid in the morning when your stomach is empty

Do this every day because this will help you to have better bowel movement, more energy and healthier skin condition throughout the day
4. Lemon Juice And Apple Juice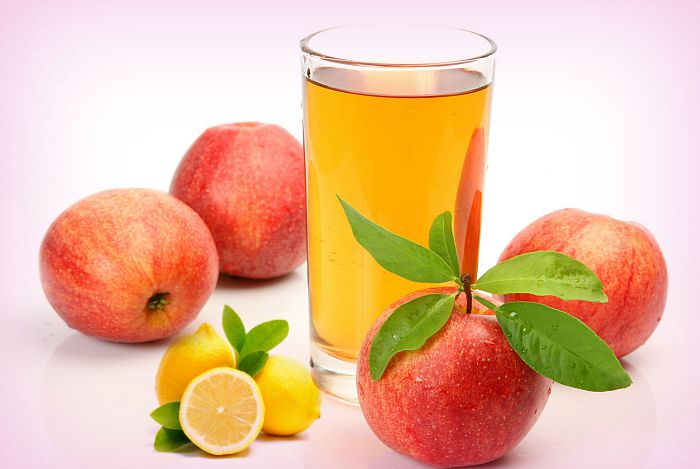 Lemon juice and apple juice are very good remedies for colon cleanse at home. But do you think when you combine apple juice and lemon juice together, it will give you a better result? If yes, let's try to do this as the detailed instruction below:
Now take a lemon and some apples

Then squeeze the lemon to extract the juice

Blend the apple to extract apple juice too

Mix apple juice in a glass of water

Next add two tablespoons of lemon juice in the glass of water and mix well

Finally, drink the liquid 3 or 4 times a day daily as needed
5. Ginger And Honey
Ginger is known as the best home remedy if you want to clean your colon. It may help to stimulate the functionality of colon, keep your colon free from wastes and harmful toxins as well as reduce bloating. And this is the instruction you are looking to:
Now take a ginger root and wash it carefully

Then blend the ginger root to extract its juice

After that, mix a teaspoon of ginger juice with a little honey and water

Next stir it well

Finally, consume this tea two or three times per day when you want to clean the colon

Keep doing every day
Besides, you can eat ginger in a lot of form like candies, mashed ginger, fresh ginger and so on.
Pay attention: this remedy is not recommended for breastfeeding and pregnant women
6. Ginger, Apple Juice And Psyllium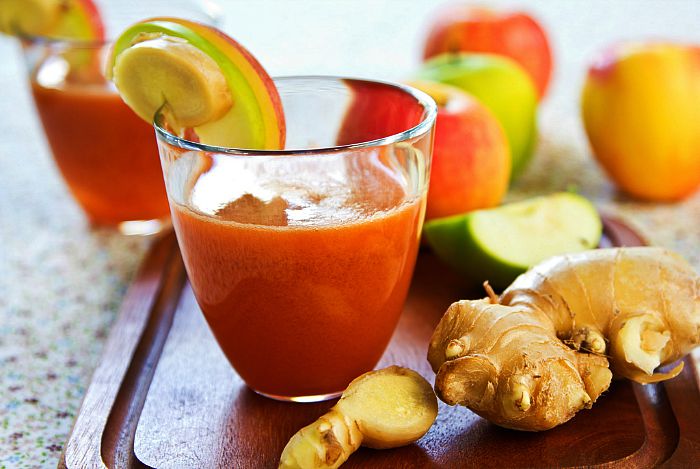 Do you want your colon to be cleaned quickly? If yes, please follow these steps below:
First take an 8 oz glass of apple juice

Now add a teaspoon of ground psyllium husk and a teaspoon of ground ginger

Next stir them well together until they become smooth

Finally, drink this in order to clean your colon

Drink 8 – 10 glasses of water after drinking this mixture in order to remove the psyllium husk in your colon

Keep doing every day as needed because psyllium can bind the waste materials meanwhile ginger can help to flush the toxins out from the colon
7. Aloe Vera And Lemon Juice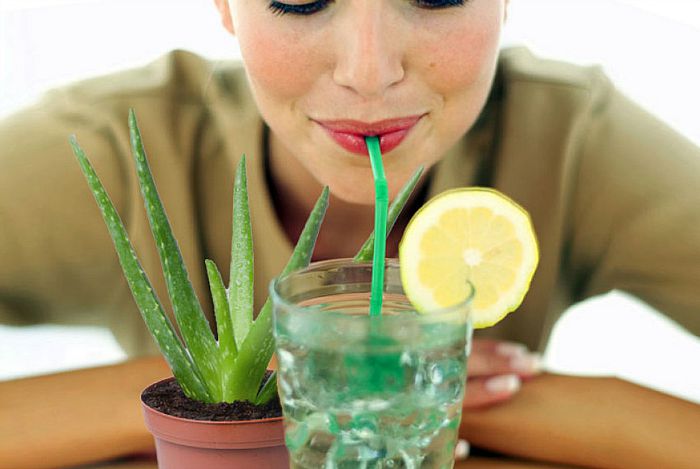 Another home remedies for colon cleansing are aloe vera and lemon juice. Thanks to the laxative properties and detoxification abilities of aloe vera, it becomes one of the effective colon cleansers. Here is the method if you choose aloe vera to clean your colon:
Prepare an aloe vera leaf

Then cut it in order to extract its gel/ juice

Next the juice into a lemon

Stir it well

After that, put it in a blender in order to get a fine juice

Now place the juice in refrigerator from 2 to 3 hours without disturbing it

Drink this juice several times per day in order to clear the problem fast

Repeat this method daily when you need to clean your colon
8. Yogurt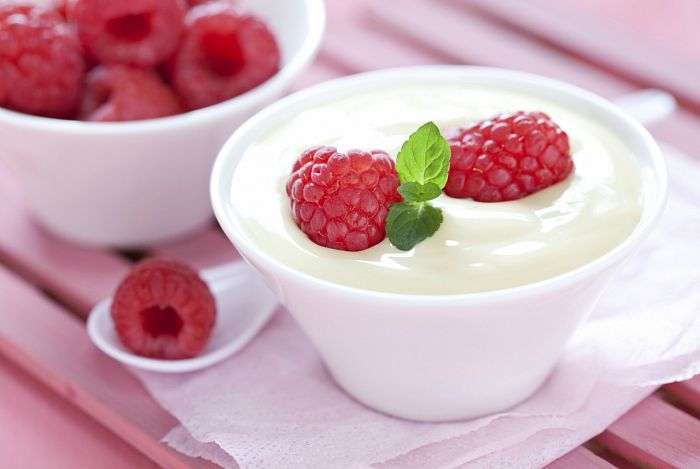 As you know yogurt includes good bacteria and probiotics  which can help you to stay away from the bad bacteria. Also, it includes a lot of amount of calcium which discourages the growth of the cells lining of the colon. Besides, yogurt is a famous remedy which can treat some other stomach problems; for example, irregular bowel movement, flatulence, indigestion and so on. Thus, when you use yogurt, you should follow the technique here:
First prepare the fruit which you like; for instance, strawberries, bananas, apples and so on.

Wash carefully and cut it into small pieces

Now take a cup of yogurt

Then put the fruit into it

Finally, consume this yogurt a lot of times a day

Repeat every day as needed
Sometimes, you can eat yogurt without fruits every day too.
9. Flaxseeds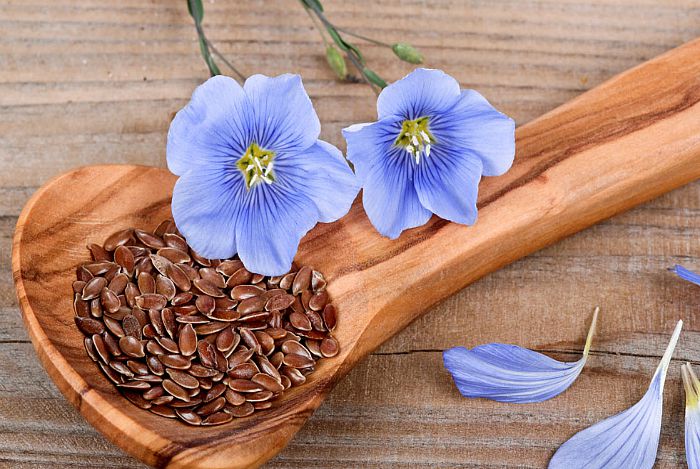 One of the effective and home remedies for colon cleansing is flaxseed. Flaxseeds are very rich in omega-3 fatty acids, natural fibers and antioxidants which can help to make your colon clean. When you apply flaxseeds, they also assist in removing mucus and toxins, absorb the water as well as expand the colon. And here is the detailed direction for you:
Now take a tablespoon of ground flaxseeds

Then add this into a glass of water

Next stir it well

Finally, drink this liquid 30 minutes before having breakfast and 30 minutes before going to bed

Continue following this direction every day
Additionally, you are able to add ground flaxseeds to your fruits, vegetable salad, yogurt, cereals and other healthy food.
10. Sea Salt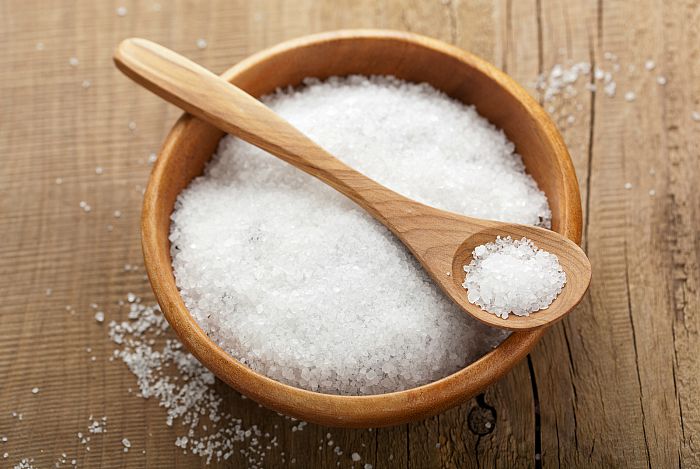 For some stomach problem, sea salt should be mentioned too. It is able to stimulate the bowel movement along with removing the harmful toxins. Now let's do this remedy as the detailed recipe below:
First prepare a tablespoon of sea salt

After that, add it to a glass of water

Stir well

Then, boil salted water for a few minutes

Let it cool in a few minutes

Next drink this liquid as the first thing in the morning

Now, wait for a few minutes

Lie down

Massage your stomach down to your colon

Do this remedy once a day daily in the morning
11. Triphala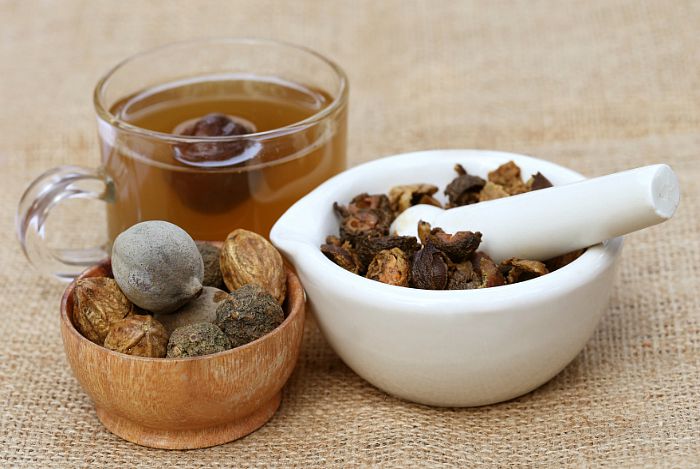 One of the natural and quick home remedies for colon cleansing is Triphala. It is going to promote the bowel movement which leads to the toxic materials' elimination from your body. So, here is the way you can apply this remedy
Now take a tablespoon of Triphala

Add to a glass of water

Mix it well

Drink this in the morning to allow it to work throughout the day

Follow this remedy regularly
12. Bentonite Clay With Psyllium Husk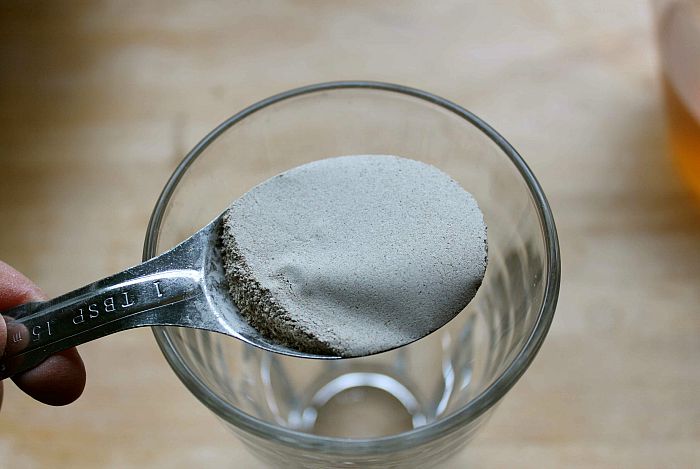 Why don't you try the combination between bentonite clay and psyllium husk when your colon need cleaning? Bentonite will act to absorb as well as bind to toxins in the intestinal tract and after that, pass on out with the feces. Now what you need to follow are mentioned below:
First prepare a teaspoon each of psyllium husk and bentonite clay

Put them in a glass

Then, pour 8 ounces of water into them

Next stir well

Finally, drink this solution before it thickens

Drink more water to dissolve the mixture

Follow this method regularly as needed
Sometimes, you may use juice instead of water.
13. Senna Tea
Senna tea is also a good remedy to clean colon at home. It can help you to relieve constipation as well as increase the peristaltic movements of the colon. This is the recipe you are looking for:
Crush senna herb (or you can use the tea bag containing senna herb)

Boil a cup of water for a few minutes

Then, let it cool slightly before pouring into the herb

Allow the herb to steep in 10 minutes

Next, strain it

Drink this tea when your colon needs to be cleaned

Do this every day and many times each day as needed
14. Cayenne Pepper And Lemon Juice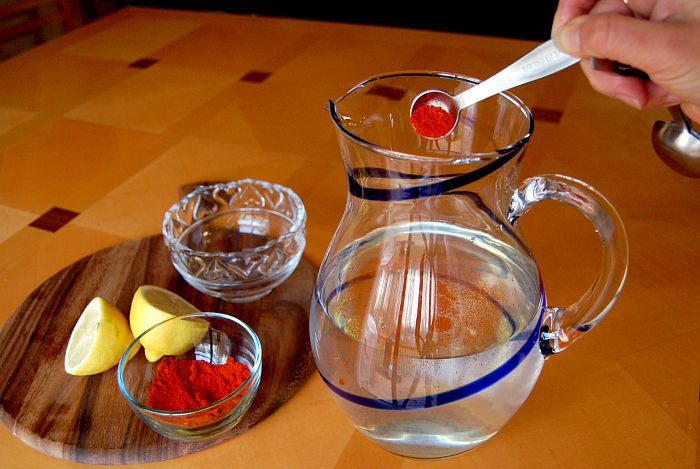 You have known how lemon juice can clean your colon. And cayenne pepper also helps to break the mucus down in the colon. When you combine both ingredients together, you will get the best result. In order to make this remedy, please follow this detailed instruction:
Now, add a half teaspoon of cayenne pepper into a 10 oz glass

Then, add four tablespoons of squeezed lemon juice

Fill the glass with warm water

Next, stir well and add a half teaspoon of maple syrup so as to sweeten this combination if you desire

Drink this solution 5 times a month when your stomach is empty. This will help to clean your colon
15. Milk And Butter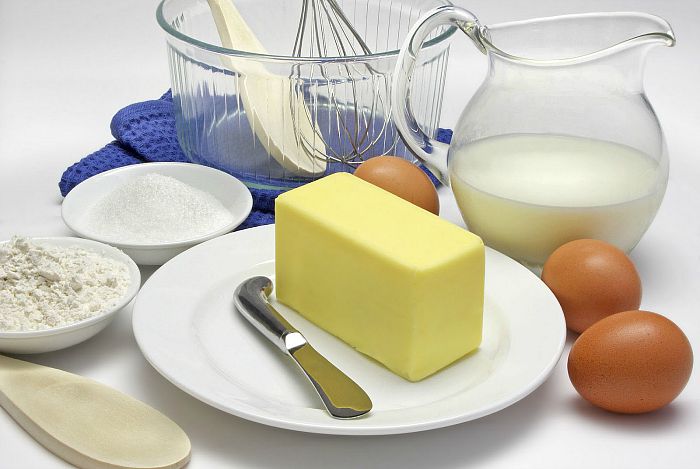 Milk can help to improve the bowel colon. So if you want to use this simple remedy, you ought to implement this detailed direction below:
Take a glass of milk

Then, mix with a teaspoon of butter

Drink this milk before you go to bed

Keep doing every day. It will give you a clean colon in the next morning
When you want to have a clean colon, you should know some tips below:
Drink more vegetable juice such as cucumber juice, carrot juice, tomato juice and so on

Have a fiber-rich diet

Take exercise regularly or you can do yoga every day

Do not have big meal

Stay away from stress

Consume the liquid food; for example, soups, vegetable broth, herbal tea and so on

Avoid spicy, high calorie, oily and greasy food
If you want to know more about natural at home remedies for other diseases and conditions, go to our main Home Remedies page. After reading the article of top 15 effective, natural & home remedies for colon cleansing detox, hope that it can help you find out the best and the most suitable home remedies to clean your colon easily and quickly. However, the article is only for the informational purpose; therefore, you should see your doctor in order to get the advice before applying any home remedies for colon cleansing effectively. If you have any question, or you know other at home remedies for colon cleansing, leave them below.