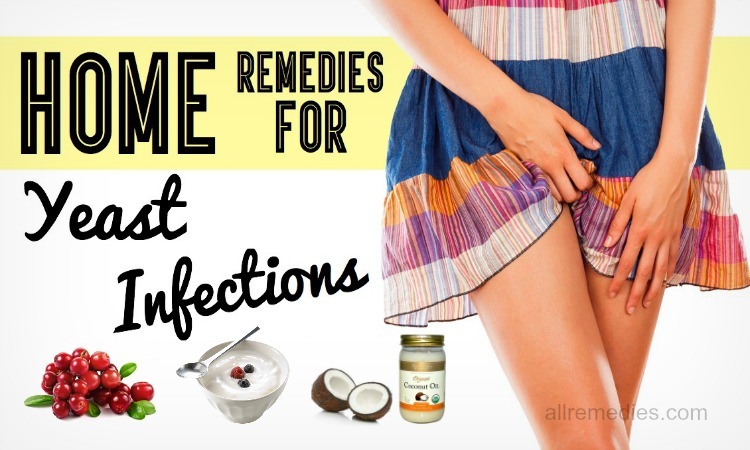 Medically reviewed by Dr. Jennifer Mercier, ND, PhD
20 Natural At Home Remedies for Yeast Infection Symptoms
Updated: 11/01/2019
CONTENTS
A yeast infection is mostly caused by the microscopic fungi or yeast called Candida albicans. Factors increasing the risk of yeast infections include mononucleosis, HIV/AIDS, cancer treatments, antibiotic usage, steroids, stress, diabetes, and nutrient deficiency. A yeast infection commonly affects the vaginal area. It is called a vaginal yeast infection once it affects the vagina. It can also grow under the breasts, around dentures, nail beds, lower abdomen, and beneath skin folds. A few common signs of having yeast infection are burning, redness, swelling, or itching around and in the affected area. Yeast infections often are treated with antifungal medications including nystatin, clotrimazole, fluconazole, voriconazole, echinocandins, and amphotericin B. However, there are also lots of natural solutions that can help you fight off this problem. 
If you are looking for natural and safe treatments that help you get rid of a yeast infection quickly and easily without leaving any side effects, then you should read this article. In this article, AllRemedies.com reveals to you top 20 natural at home remedies for yeast infection symptoms that work for both men and women. Continue reading this writing to discover these yeast infection remedies in more detail!
Top 20 Natural At Home Remedies For Yeast Infection Symptoms
1. Cranberries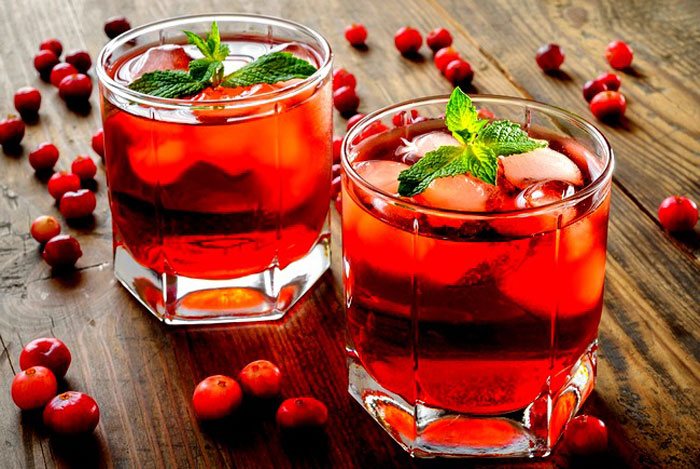 Cranberries have antifungal and antibacterial properties that may help you fight the fungi responsible for your yeast infection[1]. In addition, cranberry can be used for treating urinary tract infection or other types of bladder infections[2]. 
To apply cranberries for relieving yeast infection symptoms, here are step by step directions:
You drink unsweetened cranberry juice 3 to 4 times per day. The juice will help you promote the healing process and produce the best results within a few days.
You can also take some cranberry tablets 2 or 3 times per day if the juice isn't available. Besides, the cranberry tablet is always available at any natural health store.
AllRemedies Partner Solutions
Keep Asking Questions Until You Get The Answer You Need!
The Medical Experts are all here to answer your questions online or with a phone call.
2. Boric Acid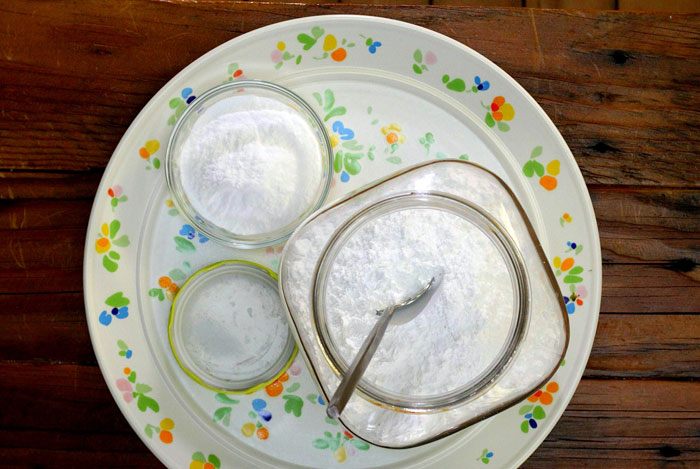 The boric acid is known as a chemical substance that has mild antiviral, antiseptic, and antifungal properties, which help to kill yeast and viruses. According to a study in 2009, topical boric acid indicated encouraging results as an effective treatment for vaginal infections[3].
Dilute a little of boric acid with the cool water.

Apply this solution to your affected skin area.

Allow it to sit on your skin for some minutes.

Rinse off this area with water.

Do this solution per day for about 2 weeks.

If you want to deal with vaginal yeast infections, take the boric acid capsules
Note: Because the boric acid may be toxic, so it cannot be used for a long time or taken internally. In addition, pregnant women should not use boric acid for treating their yeast infection.
3. Yogurt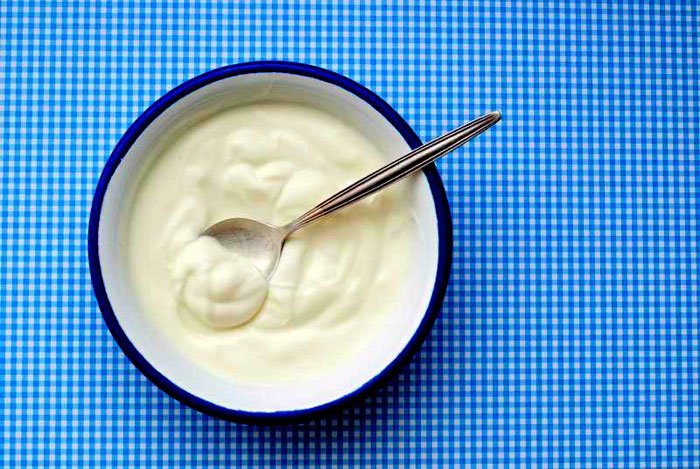 Yogurt has Lactobacillus acidophilus that may help control the development of yeast infection inside your body[4]. It can be considered a probiotic since it exhibits live bacteria, such as Lactobacillus acidophilus, which can help deal with an overgrowth caused due to an imbalance. 
Try the remedy below:
Apply the plain yogurt to your affected skin area.

Allow it to stay on your skin for about 30 to 40 minutes, or even overnight.

The itching sensation will be relieved significantly for the first time of applying this solution.

If you want to treat the vaginal yeast infection, you can dip a tampon into the unsweetened, plain yogurt.

Insert it into the vagina for 2 hours.

Follow this way 2 times a day.

You can also include unsweetened, plain yogurt in your daily diet plan.
4. Coconut Oil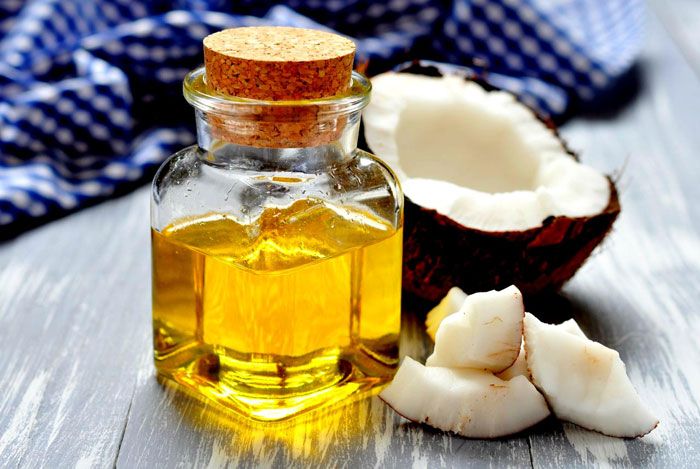 One of the easiest home remedies for yeast infection is applying coconut oil. This oil has antifungal properties, which may help you kill the fungi causing your yeast infection[5]. Regular application of coconut oil will reduce the overgrowth of yeast causing irritation and infection.
You can externally apply some coconut oil to your affected skin area 3 times per day.

Alternatively, you can mix an equal amount of 

cinnamon oil

 and coconut oil.

Apply this mixture to your affected skin area to manage the development of the infection.

For the treatment of oral thrush, you can swish the coconut oil into your mouth for about 5 to 10 minutes. Also, mix some drops of cinnamon oil or tea tree oil with coconut oil and swish this mixture into your mouth for about 5 to 10 minutes. You should not swallow. Repeat it at least 3 times per day for the best results.
5. Apple Cider Vinegar Or White Vinegar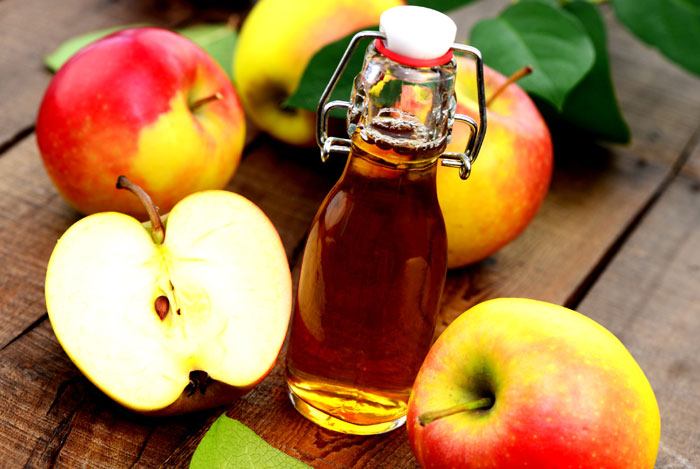 Both white vinegar and apple cider vinegar have some distinctive components, which may help you curb your yeast infection condition and remove the fungi causing it[6]. It can be used internally and externally to treat yeast infection because it holds antifungal properties[7]. 
You add 2 tablespoons of apple cider vinegar into 1 cup of warm water

Consume this water 2 times per day for about 3 to 4 days.

Alternatively, you prepare a hot shower or bath. Add a little amount of vinegar to the bath water. Soak the body into this bath for at least 60 minutes.

Another option is diluting apple cider vinegar or white vinegar with the plain water. Apply it externally to your affected skin area. Let it sit on your skin for about 30 minutes before rinsing off with water.
6. Garlic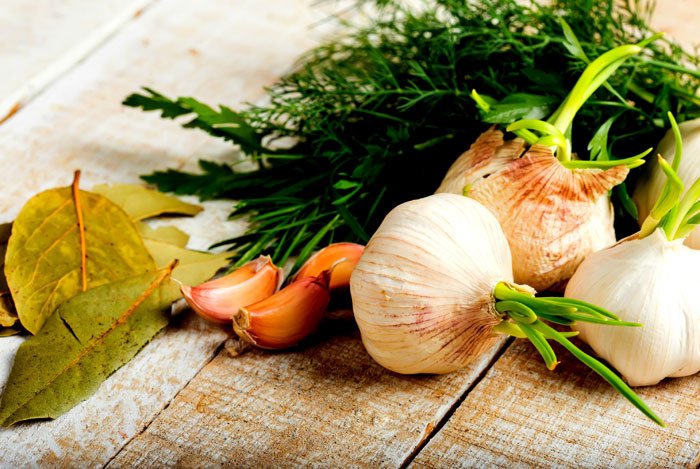 Another home remedy for candida is using garlic[8]. It has a strong antifungal effect against Candida species, which makes this an easy and great home remedy for the problem of yeast infection[9]. Garlic also has antibacterial, natural antibiotic, and antifungal components that are very good for treating any type of yeast infections. It also works as an immune system booster.
Crush some garlic cloves and make a paste.

Apply this garlic paste to your affected skin area. 

In case you don't have fresh garlic, dilute the garlic oil with some drops of coconut oil and vitamin e oil, and apply this mixture to your affected skin area.

Alternatively, you can consume some fresh garlic cloves per day or take some garlic tablets daily.
7. Tea Tree Oil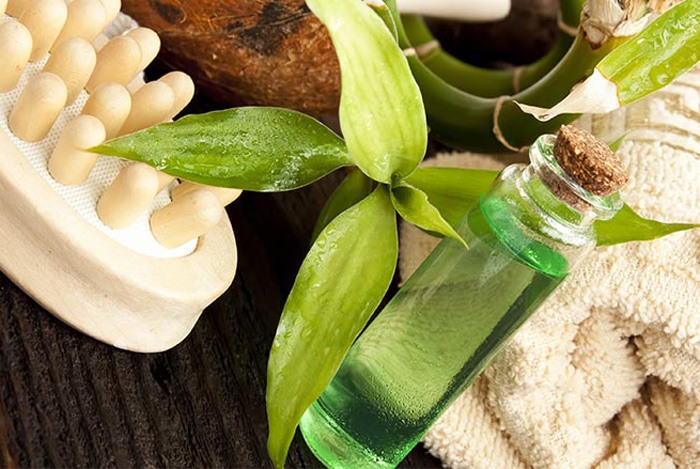 Tea tree oil contains effective and powerful natural antifungal properties that may help to treat yeast infections. Many studies showed that tea tree oil works as a great remedy for the common yeast infection strain Candida albicans[10] [11].
Dilute organic tea tree oil with water or one teaspoon sweet almond oil or olive oil.

Apply the diluted oil to your affected skin area a few times a day.

For treating a vaginal yeast infection, you should place a few drops of tea tree oil on a tampon and insert it into the vagina for about 2 to 3 hours.

Follow the process two times every day.
Note: Tea tree oil is not recommended for pregnant women as some of the properties of tea tree oil can be harmful to your child.
8. Oregano Oil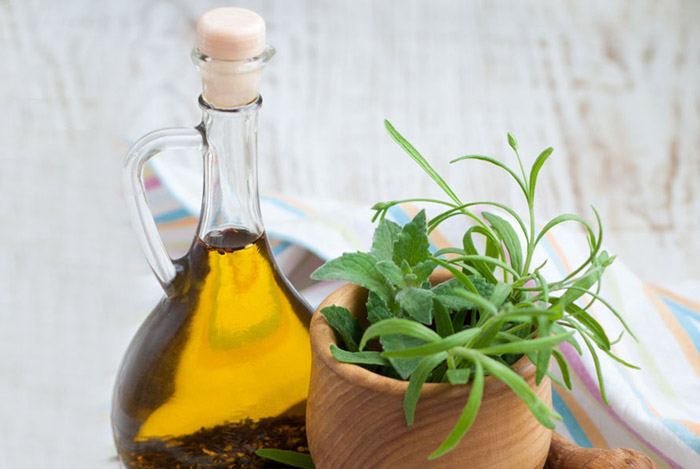 Oregano oil is one of the best home remedies for yeast infection symptoms due to its antifungal properties. It also has phenolic components known as thymol and carvacrol, which  exert fungicidal abilities on the yeast causing the infection. Wild oregano oil may help stop or slow down the growth of C. albicans[12] [13]. It is also very effective for enhancing your immune system.
Dilute 

oregano oi

l with olive oil and apply this solution to your affected area.

Alternatively, you can take one or two capsules of oregano oil two times a day.

Follow either of these remedies for several weeks to get rid of the yeast infection.
9. Calendula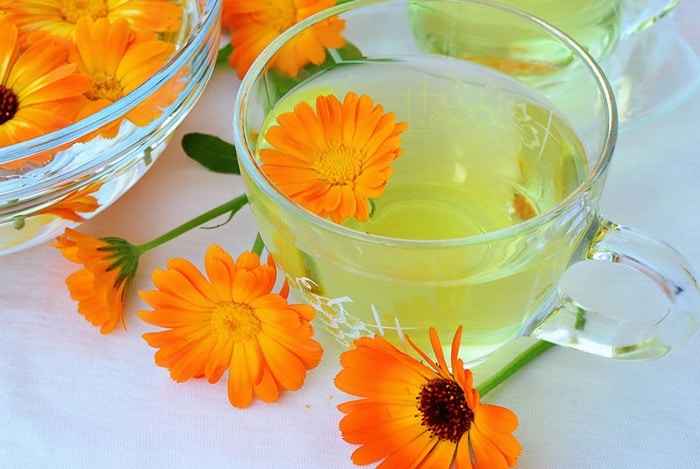 Calendula is considered as one of the helpful home remedies for yeast infections due to its potent anti-inflammatory and antifungal properties[14] [15] [16]. For the most beneficial results, what you need to do:
Gently crush about two to three leaves of calendula.

Rub this crushed leaves topically onto your problem area. Try this remedy at least two times a day.

Calendula tea is also useful in treating yeast infections. The tea is not recommended for pregnant women.

You can also use calendula ointment or lotion.
10. Olive Leaf Extract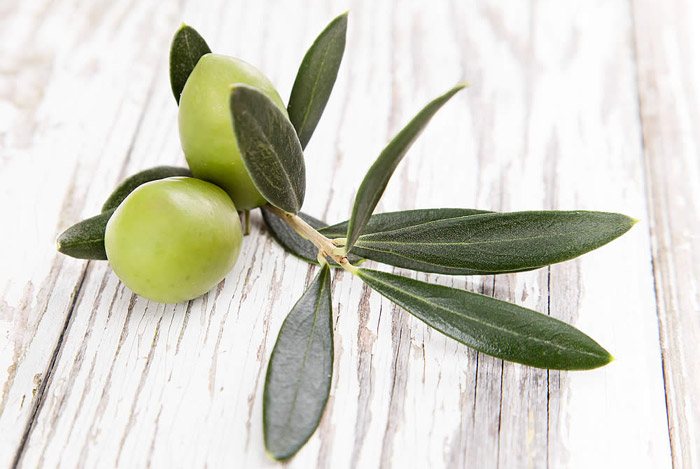 Olive leaf extract may help fight against yeast infections due to its antifungal, antiviral, antioxidant and anti-inflammatory properties[17] [18]. It can also maintain the good bacteria in the body. 
Chop a few fresh leaves of olive and put them into a glass jar with one lid. Pour vodka over these leaves till they are covered completely. Close the lid and keep this jar in a dark place for about 4 weeks.

Strain this liquid into another glass jar.

Apply this solution to your affected skin area.

Redo this process three times a day to get the best results.
11. Grape Fruit Seed Extract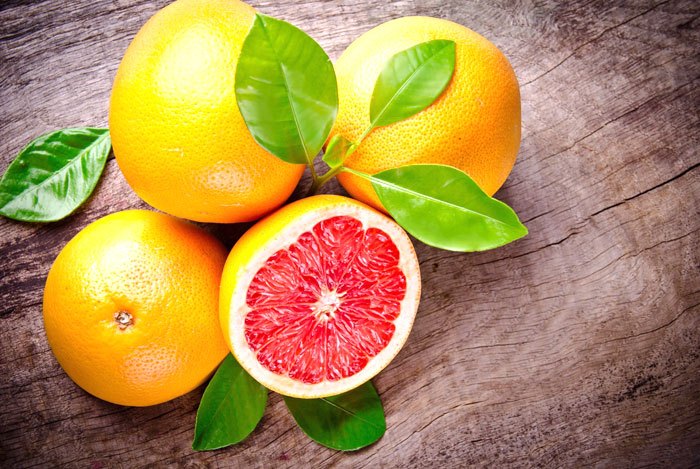 A grapefruit seed extract has long been used as an unproven, alternative, remedy for multiple health issues, including candida infections. The antifungal properties present in grapefruit seed combat the growth of yeasts and even other pathogens causing infection[19] [20]. 
Take two cups of plain water and add 5-10 drops of grapefruit seed extract to it.

Blend this mixture until the extract gets finely dissolved.

Use the solution for washing your vaginal area.

You can also immerse a cotton ball in this solution and apply to your affected area.

Use this remedy at least three times a day.
Note: You should consult a doctor before using this remedy. Avoid using it during pregnancy and menstruation.
12. Basil Leaves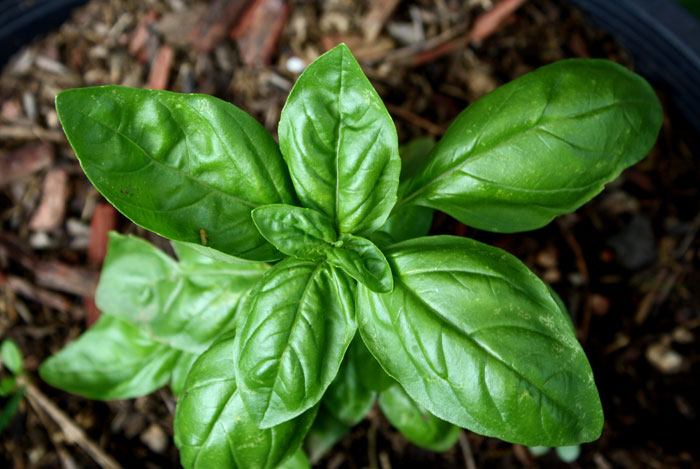 Basil leaves are one of the most powerful home remedies for yeast infection. It may act against the bacteria strains and help to prevent their growth[21] [22].
Boil 3-4 cups of water. After turning off the heat, combine 1¼ teaspoons of ground basil in this boiled water.

Cover the container with one lid.

Allow it to steep for a few times.

When this water cools down, you gargle with this water

You can also add maple syrup to improve the taste and then drink two cups every day.
13. Essential Oils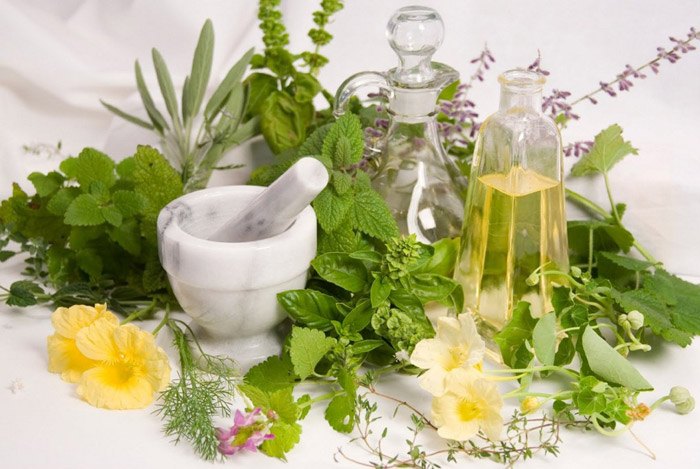 There are a lot of essential oils that contain strong antibacterial, antifungal, and antiviral properties, which may fight against candida albicans responsible for yeast infection[23] [24]. Grape seed oil, coconut oil, tea tree oil, all of them contain such properties that can treat your infection quickly and effectively. 
Get this:
2 tablespoons of grapeseed oil (carrier oil)

2-3 drops of tea tree oil

2-3 drops of cinnamon oil

2-3 drops of oregano oil

2-3 drops of 

peppermint oil

2-3 drops of lemon oil
Do this:
Mix all the oils and store in a bottle.

Using soaked cotton ball or droppers, apply this oil to your infected area.

Allow it to sit there for several minutes.

Wipe off with the help of a clean soft cloth.

Reuse this remedy two times a day.
14. Witch Hazel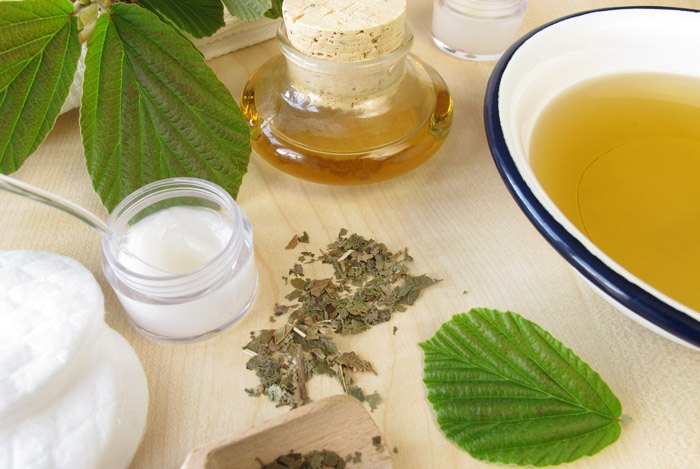 Witch hazel is the main ingredient in various skin care cosmetics nowadays. The soothing properties present in witch hazel make it an effective herb for dealing with various skin conditions. Especially, it contains an astringent property that helps keep the pH balance of your skin. This quality of witch hazel will make this herb become a great remedy for candida. It may help destroy common skin bacteria such as Candida albicans and Staphylococcus aureus in cell studies[25]. 
Boil a handful of witch hazel leaves in water for about 10-15 minutes and allow this mixture to cool.

Strain the mix and discard the boiled witch hazel leaves.

Rinse your affected areas of the body with witch hazel water repeatedly throughout the day.
Repeat this treatment 5-6 times per day for 4-5 days to help recover from the infection completely.
15. Probiotics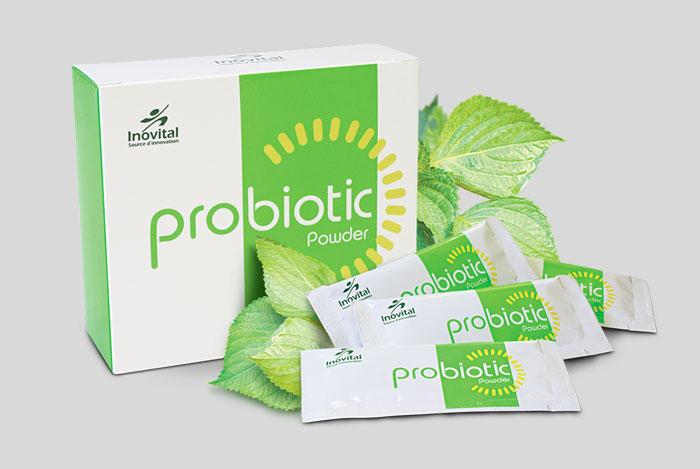 Using probiotics is one of the most beneficial home remedies for yeast infection. According to a 2006 review, some probiotics may be effective against C. albicans[26].
What you need to do:
Apply a powdered probiotic about 2-3 times every day. Before or after antimicrobial remedies, apply at least half an hour.

Use a small bowl to pour about 1/4 teaspoon into it. You can crush tablets into powder.

Immerse a clean finger into this powder and apply to moist skin using a dabbing motion to help it stick.

Try to secure your skin with one light layer. Allow on until you bathe or shower next.
16. Onion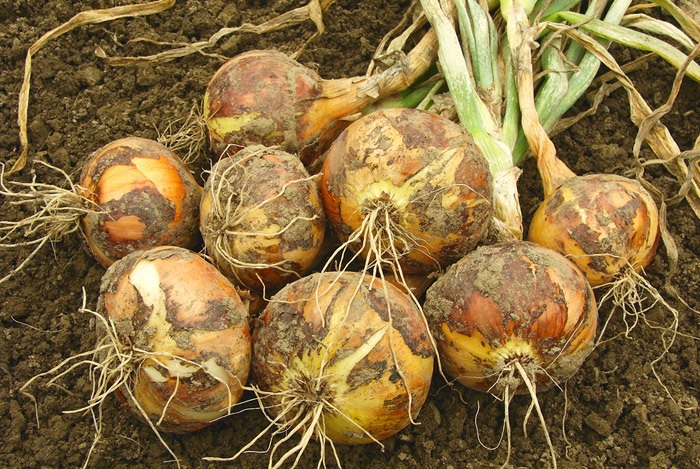 Onions may be used to get rid of the distress caused by a yeast infection and reduce the candida yeast as well[27]. Onions further have a nutrient called allicin that may help decrease the growth of candida and destroy bad bacteria found in your body[28].
Just gently heat the pieces of onion.

Place this onion close to your affected area.

Onion fumes will reach your skin and start working against the pathogens.

Alternatively, you can include some onions in your diet.
17. Neem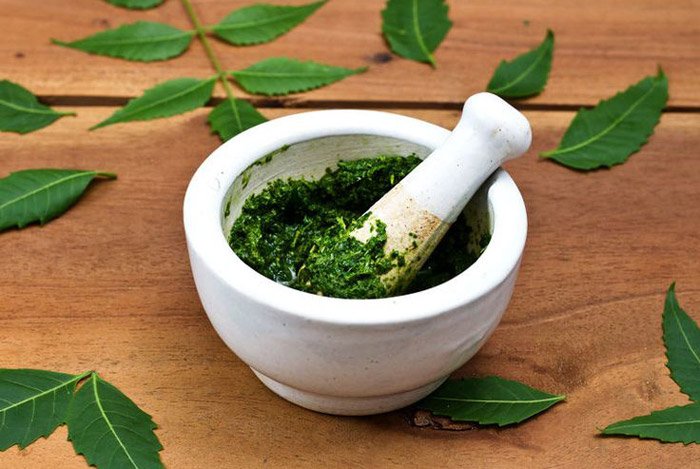 Neem is effective to combat Candida infections thanks to its constituent compounds edunin and nimbidol and antifungal effects[29] [30]. Neem further helps to boost the immune system of the body and help fight candida infection.
Prepare one slurry of neem leaves in some water.

Crush these leaves and add a bit of water to make a slurry (like a semi-solid paste).

Apply it to your infected skin and wash it with warm water.

Follow this process about once or twice a day. 
18. Harad Herb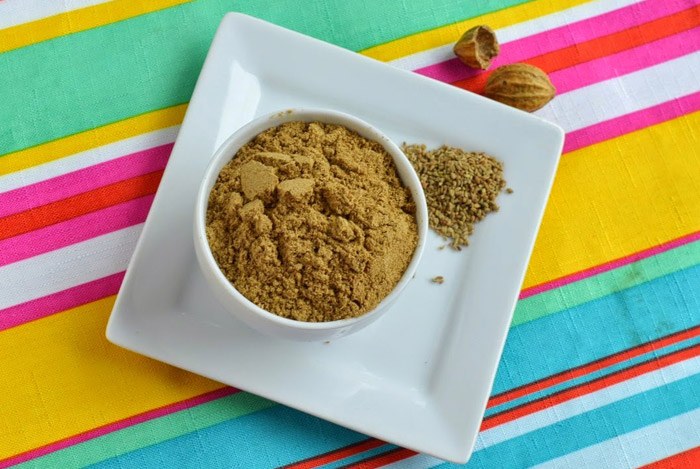 Using this herb is one of the most effective home remedies for yeast infection[31]. Here are detailed instructions to use it for reducing yeast infection condition quickly:
Mix 1 teaspoon of dried harad powder into one glass of water.

Drink it before your bedtime at night.

Continue this remedy for at least three days to get rid of irritation and itching due to yeast infections.

Don't use it for kids.
19. Honey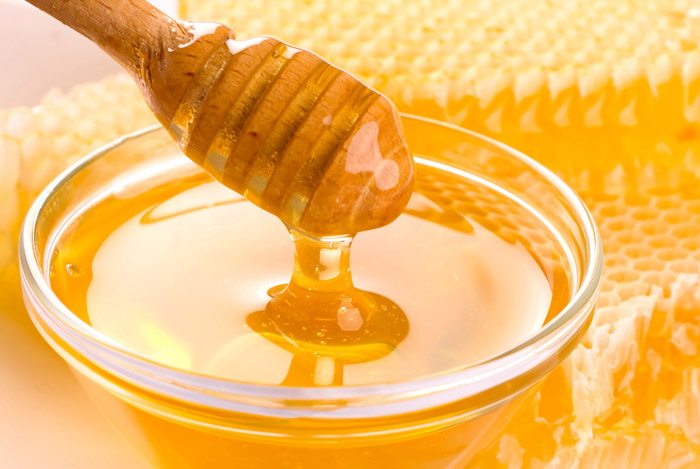 Honey may combat yeast infections due to its antiviral and antibacterial properties[32] [33]. According to a 2012 study, a novel mixture containing yogurt and bee-honey was more effective than a local antifungal property commonly used to deal with yeast infections[34]. For this treatment, you need to spread a big amount of honey over your infected area and let it saturate. Allow it on for about 10 to 15 minutes and take a bath or a shower to clean it. Make sure you dry everything very well. You can follow this remedy until the symptoms are gone.
20. Hydrogen Peroxide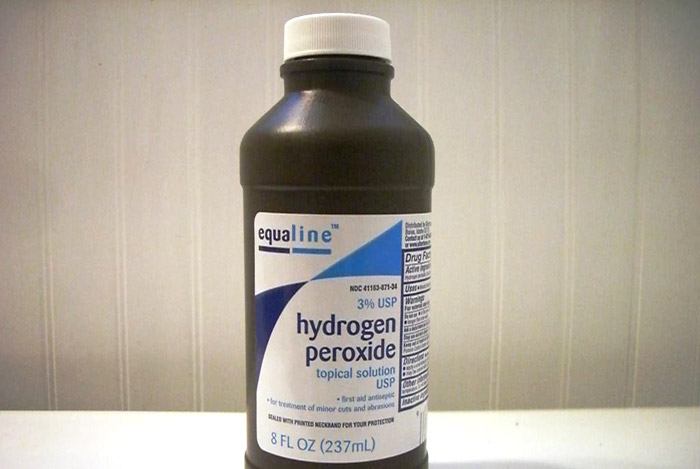 Hydrogen peroxide may significantly help relieve the symptoms[35]. It further helps remove clue cells that are cells on the vaginal skin covered with the infection-causing microbes[36]. For the best result, mix one teaspoon of 3% hydrogen peroxide with 1 cup of water. Then use this remedy as a natural douche about once a day until the symptoms go away. Finally, clean and dry carefully.
Additional Tips
1. Diet Plan
A healthy diet is one of the main factors to prevent and treat yeast infections. Avoid taking food which contains dairy, white flour, sugar, vinegar, and fermented foods. Plus, avoid alcohol (beer and wine) that are fermented. Include vitamins and supplements which improve your immune system such as goldenseal, grapefruit extract, zinc, vitamin C, beta carotene, etc. in your diet to remove the infection.
2. Water
As you know, water is very necessary for our health. Drink at least 8 to 10 glasses of water every day to help you go for frequent urination. Make sure to drink pure water.
3. Sitz Bath
A sitz bath is a helpful remedy for yeast infections. Water is filled in a special basin in this bath, and it is stood on a toilet seat. Then water is approved to overflow into this toilet bowl. To ease burning, itching, and swelling, add 1 cup of baking soda or vinegar in the basin. After that, add some Epsom salt to it. Sit in it for some minutes for instant results.
4. Herbal Douche
For the best results, you need to mix one tablespoon tinctures each of thuja, lavender, calendula, and chamomile. Pour mixture into 1/3 cup of hot water. After that, transfer the lukewarm water to a douche bulb. Lay down in your bathtub and insert gently douche bulb in the vagina. Let the liquid flow in your walls of the vagina. This process will help you remove irritation and inflammation.
5. Wear Loose Clothing
This remedy acts effectively as yeast fungus loves moist, warm environments. Wearing loose-fitting underwear and clothing prevents the growth of fungi and keeps oxygen moving. It is recommended to try organic cotton clothing.
These home remedies for yeast infection will help you significantly reduce symptoms of this condition. So the next time you are suffering from vaginal thrush, just try these yeast infection treatments. Was this article helpful? Feel free to share with us in the comments section below.
Note: Tip No.6, No.10 of this article was reviewed by Nancy Moyer, MD at [Link]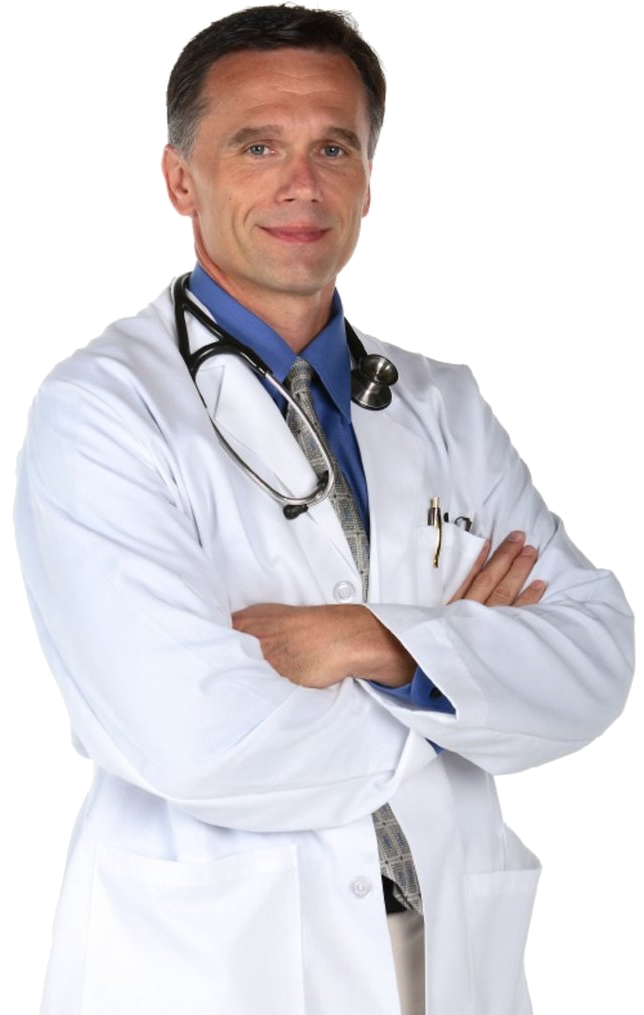 GET FREE ACCESS!
Lorem Ipsum has been the industry's standard dummy text ever since the 1500s, when an unknown printer took a galley of type and scrambled it to make a type specimen book. It has survived not only five centuries
RELATED ARTICLES
YOU MAY LIKE THIS