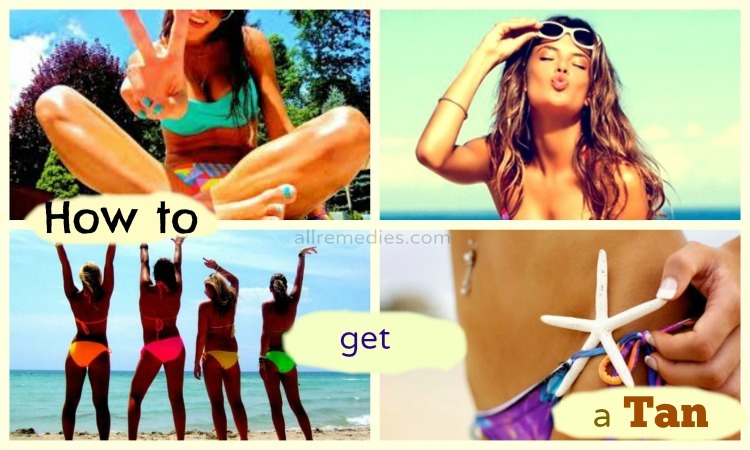 How to Get a Tan Quickly: 21 At-Home Solutions
Updated: 6/15/2019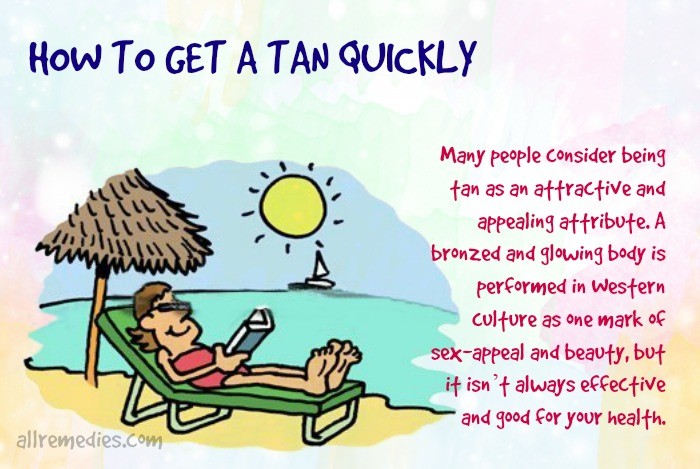 You may think people like fair and white skin. But more and more people nowadays want to seek for effective ways on how to get a tan quickly. It may make you surprised. However, many people consider being tan as an attractive and appealing attribute. A bronzed and glowing body is performed in Western culture as one mark of sex-appeal and beauty, but it isn't always effective and good for your health. In the western countries, people like being tan due to a symbol of wealth as well as status. When the society undergoes the industrializing process quickly, people have to spend more and more time working and studying inside building (workshops and factories at first, now offices). They do not have free time to go on the vacation and lay around in the sun. Therefore, people with a tan must be the rich. They are wealthy enough to go on the vacation and lay around in the sun. Moreover, people with a tanned skin look more healthily, compared with other people who have fair skin. Plus, some traditional methods used in order to get a tan like laying out in the sunlight, there are some sunless tanning choices available that may help you obtain a fast tan. Spray tans or self-tanning lotions are the best choices for people who are concerned about raising their skin cancer risk. Explore several tanning options below and find one that fits the quick-tan needs. In this article, AllRemedies will introduce to you 21 solutions on how to get a tan quickly at home. All of the ways in this article are collected from reliable sources. Each individual has a different skin condition; hence you should consult your doctor before applying any way. Keep reading this writing to learn more these 21 solutions on how to get a tan quickly!
21 Solutions How To Get A Tan Quickly At Home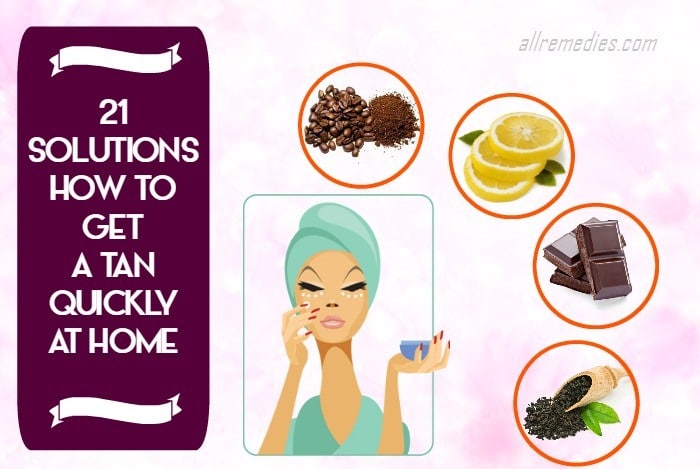 There are a number of methods that can help you to get a sun tan. Most people use tanning products or sunbathing. However, tanning products may cause unwanted side effects while sunbathing can result in sunburn or skin damages caused by overexposure to sunlight. In the summer, many people like going to the beach and lay in the sand for sunbathing. However, they do not know how to do it properly. Some people get serious sunburn because of that. Many people may ask for effective ways on how to get a tan quickly at home without causing unwanted side effects. I would like to introduce these effective ways for you. If you want to know more, you should read the article bellow.
1. Protect Your Eyes When You Are Exposed To Sunlight
When you have a sun bath, you should need a hat. Make sure that you do not wear sunglasses. Bathing in the sun, you just need to lay down and close your eyes comfortably. Bright light can boost the production of melanin by stimulating the hypothalamus gland. As a result, you may have a deeper tan.
2. Rub Your Tanned Skin
To make sure that your tanned skin is perfect and smooth, you can use a variety of products from well-known companies such as L'Oreal, Neutrogena, Victoria's Secret and much more. Choose one product you like. You do not want your tanned skin to look flaky and dry, do you? Read the ingredients listed on the label carefully and follow the instructions of these products. You apply the spray or lotion to your skin evenly. Make sure that all your skin areas are covered well. If you choose the best lotion with noncomedogenic properties, you do not need to worry that it may clog your pores. You can ask your friend for help if your arms can not touch your back.
AllRemedies Partner Solutions
Keep Asking Questions Until You Get The Answer You Need!
The Medical Experts are all here to answer your questions online or with a phone call.
3. Coffee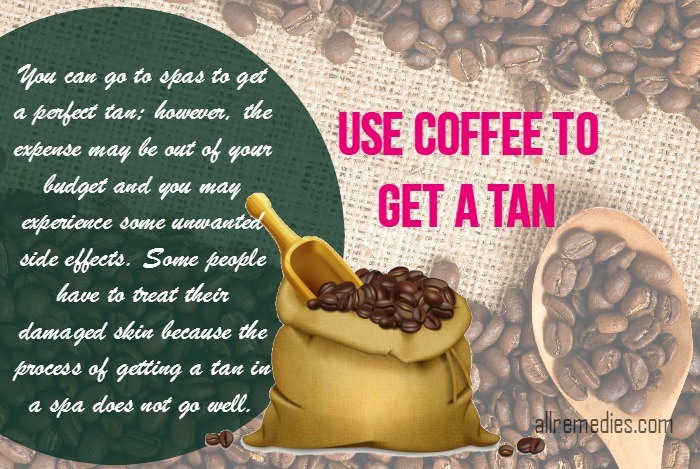 You can go to spas to get a perfect tan; however, the expense may be out of your budget and you may experience some unwanted side effects. Some people have to treat their damaged skin because the process of getting a tan in a spa does not go well. Therefore, we may ask whether there are some home remedies on how to get a tan quickly at home without causing adverse effects. The answer is yes. Coffee is well-known as a natural self-tanner that can help you to get the tanned skin at home safely. Moreover, coffee is also effective in hiding the appearance of cellulite.
Do you want to use coffee to get a tan?
Get this:
One cup of coffee ground

Two tablespoons of olive oil
Do this:
Mix coffee ground and olive oil together until you get a smooth paste

Apply this mixture over your body areas including your face, limbs and body parts

Let this mixture sit on your skin for about 15 minutes

Wash it off with lukewarm water
4. Lemon
Lemon is also included in a list of effective home remedies on how to get a tan quickly at home. Application of lemon can increase the melanin production. As a result, you can get a tan quickly if you applied it topically.
The method is easy to do. You just need to squeeze the juice from one lemon and apply it to your skin areas. After 15 minutes, you can rinse it off with lukewarm water. Because lemon juice may increase the sensitiveness of skin to the sunlight, you still need to apply a suitable sunscreen to the skin in order to avoid skin damage and sunburn. Even if you want to get a tan, a sunscreen is still needed to help you avoid skin cancer.
5. Chocolate
Using chocolate can give you a tan naturally.
If you want to get a tan with the help of chocolate, you need to do this:
Mix chocolate with sufficient amount of your favorite mineral makeup

Apply this mixture evenly over the skin areas of your body

Leave it for 30 minutes
Applied this mixture several times a week for a few weeks, you can get a tanned skin you want.
6. Pumice Stone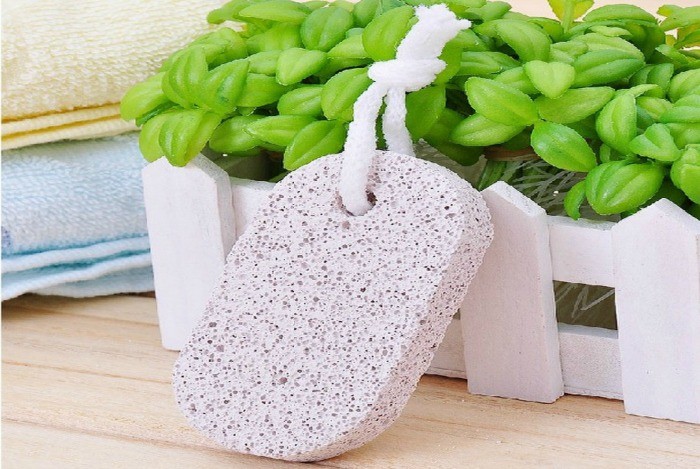 Some people may apply sun-free tanning lotions to make their skin tanned. However, if the residue of these tanning lotions is left, it can affect the uppermost layer of your skin. Pumice stone is effective in getting rid of the residue of the tanning lotions and tanning sprays. You should use the pumice stone to rub your palms and feet where you may have residue of tanning lotions and tanning spray. Make sure that pumice stone is rubbed gently the areas such as feet and hands.
Regular application can give you a satisfactory result. After using a pumice stone, your skin becomes more sensitive. Therefore, you should apply a suitable moisturizer to soothe skin afterward.
7. Cocoa Powder
Cocoa powder is another effective self-tanner on how to get a tan quickly that I would like to introduce to you.
Get this:
A quarter cup of cocoa powder

Your usual white lotion
Do this:
Mix cocoa powder and lotion well

Use a makeup sponge to apply this mixture to your skin areas

Let it stay for about 15 to 20 minutes

Rinse it off with lukewarm water
Do it several times to get the best result.
8. Tea
Tea is also one of natural home remedies on how to get a tan quickly at home you should not skip. Tea can give you a perfect tan without exposing to harmful UV rays.
Do this:
Add three tea bags in a utensil

Pour three-quarters of a cup of boiling water into this utensil

Let this tea steep in this boiling water for 10 minutes

Strain the tea

Mix this tea with a quarter cup of sesame oil

Use a sponge to apply this solution to your skin
This mixture can give you a perfect tan easily and safely.
9. Drink Enough Water
Hydration is one of the tips on how to get a tan quickly at home I would like to introduce to you in this article. If you want to have a tan, you should make sure that your skin is enough healthy and glowing. If your skin is sensitive, it does not achieve a perfect tan. Moreover, if sensitive skin is exposed to sunlight, it will be damaged or burned. Therefore, make sure that your skin and your body are provided enough water. Water plays the important role in not only the health but also the skin. The body systems need water to function well. Moreover, dehydration can lead to many skin problems such as dryness, dull complexion, and flaky skin. These skin problems may affect the process of getting a tan. Moreover, it can also lead to skin damage and worsen the skin condition. In order to make sure that your skin is hydrated enough to get a sun tan, you should drink at least 8 glasses of water per day.
10. The Healthy Diet
If you want to get a perfect suntan on your skin, you should make sure that your skin is healthy enough. Asking for the effective ways on how to make skin healthy and clear, you should not ignore the healthy diet. We cannot deny that good foods can give you flawless skin. In spite of time or money spent on skincare routine, if you eat fast foods and processed foods, your skin may look dull and unhealthy. The unhealthy skin may increase the risk of developing pigmentation that is an adverse effect of sun exposure. Moreover, if exposed to sunlight excessively, unhealthy skin is more prone to skin cancer, one of common cancer in the United States. Therefore, it is important to keep your skin glowing and healthy before you look for effective ways on how to get a tan quickly.
Experts always said that what is put in your mouth is as important as the products applied on the skin. When healthy foods are digested, they can be broken down into minerals, vitamins and amino acids that are necessary to make skin glowing and beautiful. If you skip meals or consume highly processed foods, your skin will not be supple and strong. Particularly, your skin needs providing enough protein to ensure the collagen stability and elastic tissue.
Sugar or products containing too much sugar should be avoided. Sugar consumption may lead to acnes and pimples. It is recommended substitute sugary foods with nutrient-rich foods such as vegetables, fruits, and healthy foods containing omega 3 fatty acids.
11. Tea And Chocolate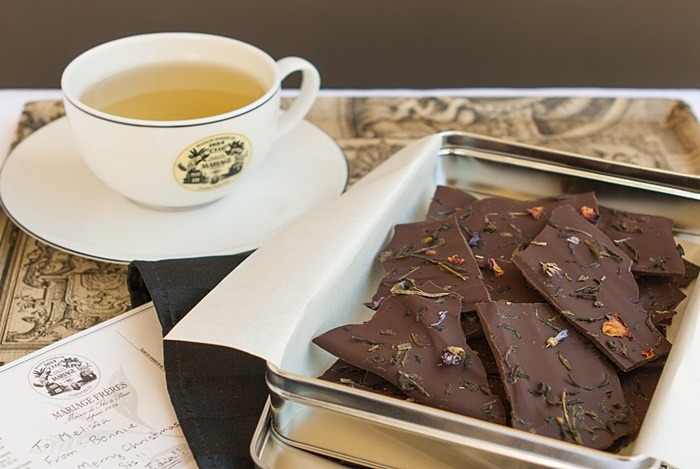 Tea that helps you protect against heart disease also helps you to get a tan.
Here are detailed directions on how to get a tan quickly with tea and chocolate:
Steep black tea (about 3-4 bags) in about hot water (3/4 cups). As the tea brews, mix raw cocoa powder (1/3 cup) with cocoa butter (1/2 cup) in a blender.

Mix 1/2 the steeped black tea with sesame or coconut oil (1/2 cup) and then add it to this blender.

Blend till smooth and after that add the remaining tea.

The longer the tea is left in order to brew before adding to this mixture, the darker your final pigment will be.
12. (Un)dress For Success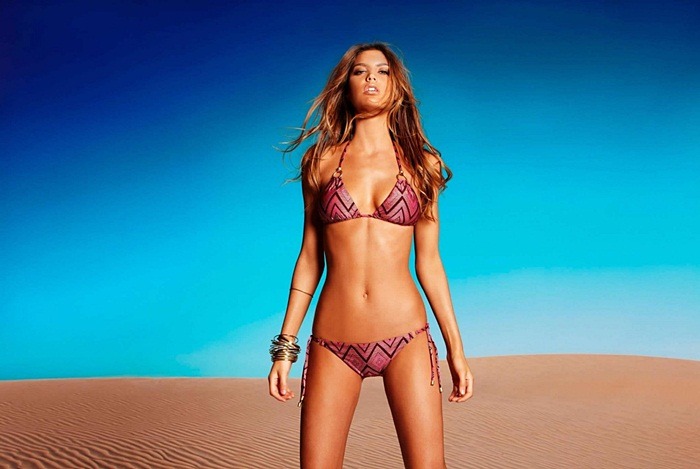 You should wear your swimsuit which you will wear when you are swimming if you do not want to get one patchwork quilt of your tan lines. In addition, using the same swimsuit may give you a buttery and smooth tan which flows from the skin to the bathing suit. Furthermore, you need to completely skip the swimsuit if you can.
13. Wear Sunscreen When Tanning
How to get a tan quickly with wearing sunscreen? If you do not wear sunscreen when tanning, UVA and UVB rays can still harm the skin. You may use a lip balm using sunscreen, and you apply the sunscreen into the shade, after that you allow it in order to soak in for around 20 to 25 minutes before you go into the sun.
14. Look For Place In The Sun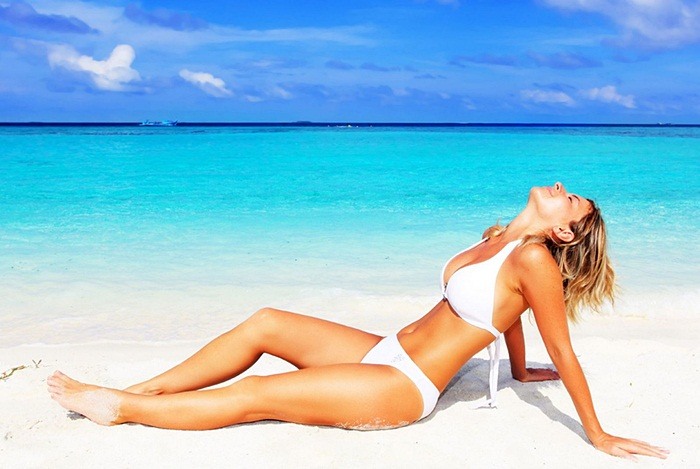 How to get a tan with this simple way? Simply, you may tan at the beach or anywhere the sun shines. Or, you can get a tan at your own backyard. Something you need to prepare is tanning lotion, water, and a beach chair or towel.
15. Choose Your UV Source
How to get a tan quickly at home with this solution? You had better choose the right UV source. Nothing can beat good sunshine and old-fashioned for ultraviolet tanning. In case the weather or sky does not permit, maybe tanning bed is one year-round, effective alternative in order to maintain the skin lightly browned.
16. Hydrate Your Skin
How to get a tan with this way? Experts suggest that the well hydrated skin will tan faster and better than dusty, dry skin. Before you prepare your skin to tan, you had better do the following:
You moisturize your skin with the favorite lotion that has sodium PCA.

You exfoliate dead and dry epidermal cells in your shower by scrubbing gently with a loofah, exfoliating soap or rough cloth.

You should apply the suitable level of sunscreen for your skin. In case you own the light skin, you had better use a lotion that contains a higher level of SPF than SPF rating in the lotions for your darker skin. Regardless of the type of your skin, you had better apply a sunscreen with a level of SPF of fifteen minimum.
If you are about to be in the water, the sunscreen you use should be waterproof. Make sure that, you apply it after each 5 hours
17. Moisturize After Tanning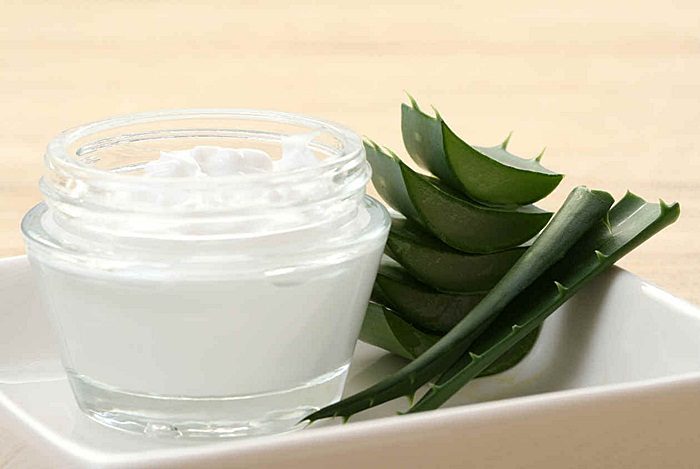 This step is very important after tanning. You had better apply an aloe skin lotion in order to help moisturize and soothe your skin. Moreover, moisturizing will help keep a healthy skin as well as prevent it from being dry and flaky from the sun.
18. Apply Natural Oils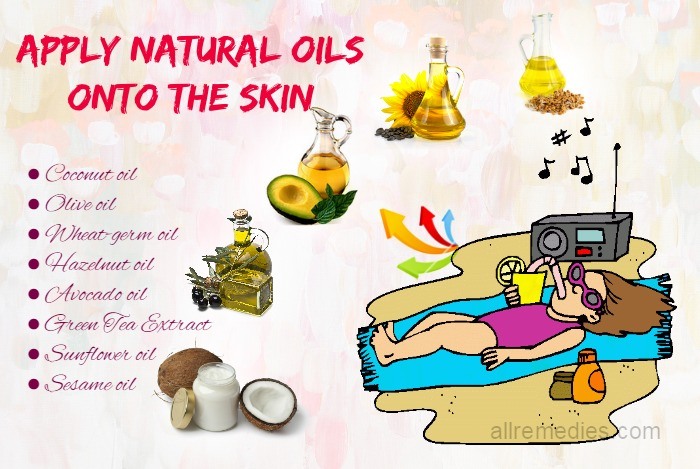 Seeking on how to get a tan with natural ingredients, you should not pass natural oils.
There are plenty of natural oils, which can attract the sun as and give you a great and healthy tan as well. You just need to use a natural tan-enhancer before tanning and afterwards you rinse it off with soap and water when completed tanning. Several natural products you can use are:
Coconut oil

Olive oil

Wheat-germ oil

Hazelnut oil

Avocado oil

Green Tea Extract

Sunflower oil

Sesame oil
19. Move While You Tan
For the best results, what you need to do:
Position yourself to the sunlight directly.

Turn your body over frequently.

Then lay out on middle of the day between about 10am and 4pm.

After that, use a reflective sheet or towel to focus the sun.

Later lay on your own floatation device on the water.

Finally, reapply your natural oil or tanning lotion every two hours or after contacting with the water.
20. Time Yourself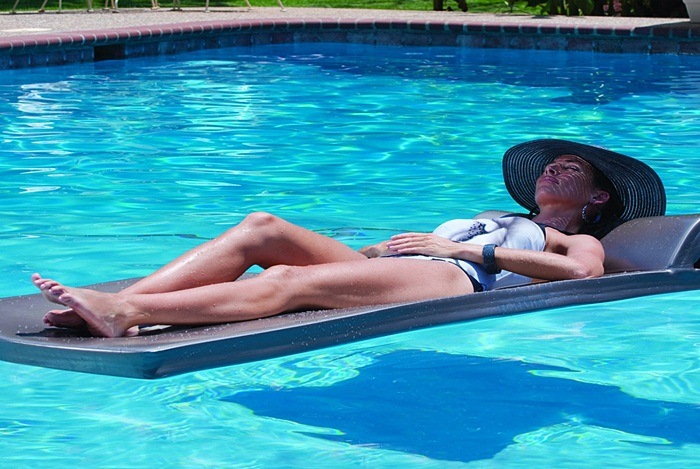 You need to ensure that you will only spend around fifteen minutes on every side of your body. Constantly lying in the sun is really bad. Therefore, around fifteen minutes you will change your sides. Plus, you need to consume plenty of the cool water as well as put on your tan oil accelerator. This process may take up to 4 days or more to get a satisfied tan.
21. Don't Shower
You should notice this step. You do not take a shower before tanning as the natural oils of the body will help you tan. You only exfoliate and shower for sunless tanning.
 Additional tips:
Choose the proper times to tan

Always tan by using the natural sun without the tanning salons.

For light skin, you just need to tan on every side for about 20 minutes at least.

Do not use sunscreen and tanning oil in underarms and bikini line.

Sunglasses are really good for your sensitive eyes.

Keep water handy.

Wear lip balm.
It is important for you to take care of your skin after you get a tan. After spending time in a tanning bed or in the sun, you should drink a glass of water immediately to replace the water lost. Applying a good moisturizer to your skin can lock the moisture and nourish your skin. It is recommended bringing a bottle of moisturizer with you and applying it after you finish tanning.
If you want to know more about natural skin care tips and at home remedies for skin problems, go to our main Skin Care page. After reading the article of 21 at-home solutions how to get a tan quickly, hope that it can help you find out the best remedy to help get a tan fast without any side effect. All these ways are very effective in getting a tan. However these ways will take some time to get tan but their results are long lasting. The writing is solely for the informational purpose and it is not intended to give medical advice.  If you have any question, or you know other way for removing sun tan, please leave them below. Also, you can share the experience if you know any other sun tanning remedies to us.
Related articles in sun tanning problems: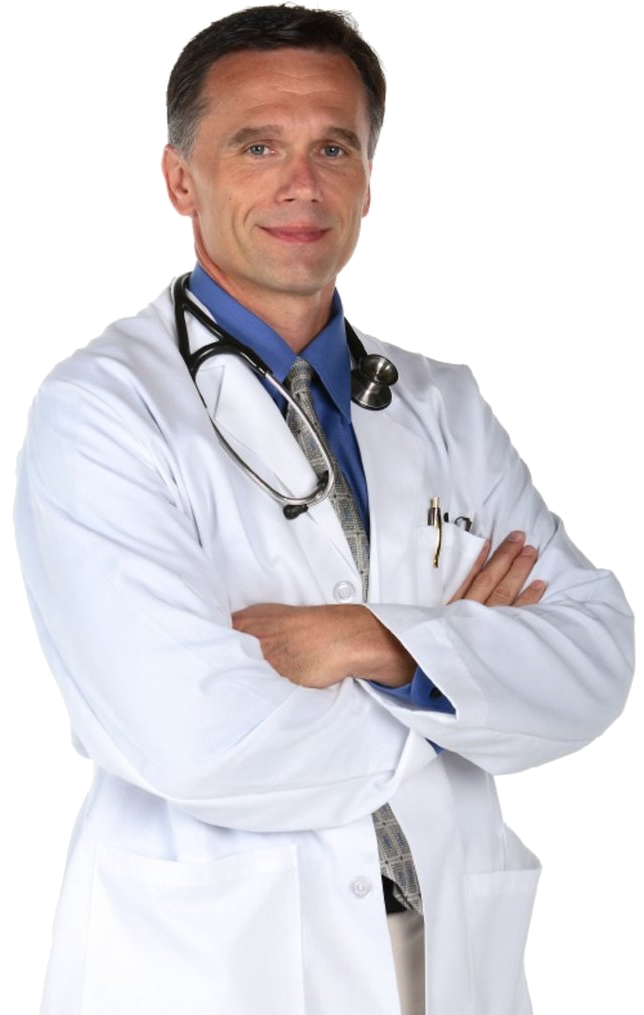 GET FREE ACCESS!
Lorem Ipsum has been the industry's standard dummy text ever since the 1500s, when an unknown printer took a galley of type and scrambled it to make a type specimen book. It has survived not only five centuries
RELATED ARTICLES
YOU MAY LIKE THIS